The Independent's 2019 Class of Rising Stars
André L. Davis
Corporate Engagement/Business Development Executive, Built Interior Construction
André has been a leader in the community, specifically empowering youth regarding diversity, education, and opportunity. He leverages his corporate network access, his influence, platform, and his voice, to get more people involved in community work he's chosen to impact. André has been a board member of Big Brothers Big Sisters for five years, a board member of the UMKC Marketing Advisory Council for two years, and a board member for the Acacia Fund, which serves to support children in Kenya that have special needs. He also has volunteered his time speaking to kids who are involved with Urban Rangers Corps, an organization that prepares at-risk inner city youth for responsible and productive futures through work experience and service in their community.
"For more than a decade, André has been deeply connected to the mission of Big Brothers Big Sisters Kansas City. As a Big Brother, André has personally served as a consistent, dependable, reliable influence on his Little Brother. As a fundraiser, André has helped BBBSKC triple the agency operating budget by participating in fundraisers and connecting the agency fundraising team with new funding sources. André has forever left his mark on our agency and on our city by serving as the leader of the BBBSKC Diversity Task Force for the past few years." Micheal Lawrence, Big Brothers Big Sisters Kansas City
"André has been an instrumental leader for Doane University in helping with our Kansas City Chapter. His ability to engage others with ease and connect has been a catalyst for his success. André has successfully led an effort to establish a scholarship for African American students at Doane. The impact of his volunteer efforts for Doane goes beyond his philanthropy, helping the admission office in recruitment activities in the Kansas City area. If we need help, all we need to do is reach out, and we can always count on André. He is selfless, he is engaging, and he is the perfect volunteer." Marty Fye, Doane University
---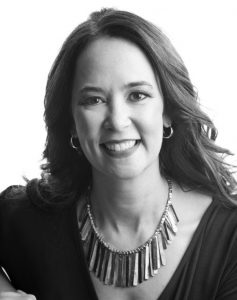 Kathleen Johansen
Senior Communications Strategist, The University of Kansas Health System
Since 2012, Kathleen has served as the campaign manager for The University of Kansas Health System's United Way of Wyandotte County (UWWC) employee campaign. She also serves on UWWC's Community Investment Committee. In this important role, Kathleen reviews funding proposals from non profits and develops recommendations for funding approval by the board of directors. Her favorite volunteer memories include preparing meals at Ronald McDonald House Charities of Kansas City and Avenue of Life, volunteering at Rose Brooks and teaching English as a second language at the Johnson County Public Library. Kathleen also is on the Malawi Economic Empowerment Committee, which oversees a project among several villages in Madisi, Malawi.
"Kathleen is deeply committed to the promotion of childhood literacy and her tireless work on behalf of Reach Out and Read Kansas City attests to this. She joined the board and immediately took on a leadership role as the chairman. She is a natural leader and on many occasions, Kathleen has led by example. Her work has not only highlighted our program, but encouraged others to become part of the change we need to build a stronger community." Jenny Horsley, Reach Out and Read Kansas City
"I have seen Kathleen work tirelessly and passionately for what she believes in. She lives smack in the middle of 'A United Story' and has been a key supporter in the fight for the health, education, and financial stability of every person in our community. Kathleen is so passionate and continually delights and surprises us. She goes above and beyond wearing her heart on her sleeve but also on her whole body as she danced in the hallways of The University of Kansas Hospital dressed as a heart to promote the 2016 campaign 'Love your community, Support your United Way.' " Cheryl Adler, United Way of Wyandotte County
---
Mark Mattison
Director of Major Gifts, UMKC Foundation 
Mark is a renaissance man who has served our community professionally through education, the arts, philanthropy, and non-profit leadership. He was on the committee for ArtsKC and their annual Inspiration Breakfast and was recruited to serve on the Turn the Page KC benefit concert committee. Mark has volunteered for Big Brothers Big Sisters as a mentor in the Kauffman Scholars Program. He served on the board of Consensus Kansas City, where he helped institute their annual Civility Awards fundraiser. Mark joined the Kansas City, Missouri, Public Schools' Strategic Planning Action Team and was named to the Kansas City Missouri Mayor's Challenge Cabinet. He derives a great deal of satisfaction from blending his personal passions with his volunteer service.
"Mark has been an active volunteer at The Nelson-Atkins Museum of Art since 2012, on the Friends of Art Leadership Council, the representative body of the Friends of Art membership of The Nelson-Atkins. Mark became the committee chairman in 2018. He has served as a representative voice for the Friends of Art membership and worked to broaden the membership base. In particular, he provided wonderful support and guidance in the recent roll-out of the Art & Soul membership campaign. He is a delight to work with and is an asset to the Kansas City community both professionally and philanthropically." Erica Terry, The Nelson-Atkins Museum of Art
"I knew Mark well through his prior job at Reach Out and Read KC. He understands the importance of early literacy and has a passion for it. Mark agreed to serve on our event steering committee for Turn the Page KC, which featured a benefit concert at the Kauffman Center for the Performing Arts with Leslie Odom, Jr. and the Kansas City Symphony. For nearly a year, Mark volunteered his time to plan this major event, seek sponsorships, and help sell tickets. I'm pleased to report the event was a success. Mark cares about kids and the future of Kansas City." Mike English, Turn the Page KC
---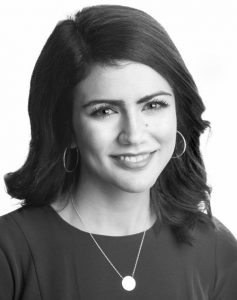 Caitlin O'Byrne Waters
Employee Benefits Consultant, CBIZ 
Caitlin's main passions are literacy and wellness. She joined the Lead to Read board, serving on the finance committee, and helping with fundraising. As a member of the Living in Vitality steering committee, she is dedicated to empowering women to take care of themselves holistically – looking at physical, emotional, financial, spiritual, and social health. Caitlin is a committee member of Young Friends of Starlight's After Hours At The Towers, a sponsorship/prize committee chairman for the Kansas City Urban Youth Academy, and currently is a member of Centurions, serving as the co-chairman of the Benchmarking Trip.
"I have had the pleasure of knowing Caitlin for the past six years while she served on AdventHealth's Living in Vitality (LIV) steering committee, which helps plan a yearly uplifting full-day health education conference for 1,200 women. Caitlin has dedicated countless hours raising money to help fund the conference, enabling women of various economic backgrounds to attend. This year, she initiated a program called LIV Executive Women's Health Series with a mission of empowering Kansas City's female leaders. AdventHealth is truly grateful for Caitlin's dedication, energy, passion, leadership, and commitment to the health and well-being of Kansas City women." Robin Patykiewicz, AdventHealth Shawnee Mission 
"I have known Caitlin for many years and have had the pleasure of having her serve on our board of directors at Lead to Read KC. She has been a valuable member of our board, serving on the finance committee. With her support, the committee oversees Lead to Read KC's annual budget and financial audits. She has demonstrated professionalism, problem-solving, and reliability as a valuable resource for our organization. We are proud to have Caitlin's enthusiasm and dedication as we have become the city's largest literacy volunteer corps. She demonstrates a willingness to see a project through fruition and is a pleasure to work with." Pauly Hart, Lead to Read KC
---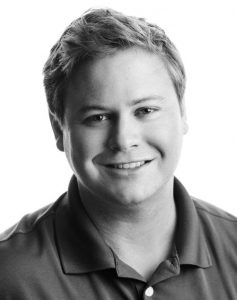 Ben McAnany
Owner, McAnany Construction 
Ben is president of the Village West Rotary Club, which provides four $1,000 scholarships for Kansas City, Kansas, schools, grows more than 2,000 pounds of produce for Crosslines' food pantry, donates more than 100 coats to schools in Wyandotte County, and raised more than $10,000 for the CLJ Foundation in Wyandotte County. He is chairman of the Sheffield Place golf tournament, is a board member of Community Housing of Wyandotte County, and is a past chairman of the Society of St. Benedict's for Young Adults that supports St. Benedict's Abbey of Atchison, Kansas.
"Ben has served as an active volunteer with the Catholic Education Foundation's Futures Committee, which engages young professionals in CEF's mission to provide scholarships for children living in poverty. Ben recently completed a two-year term on the Futures Leadership Council, a group of 12 young professionals who help steer the work of CEF's Futures Committee. In his capacity as a volunteer leader, Ben helped secure sponsorships for both the CEF Futures Art Event and Cocktails for a Cause. We are very grateful for Ben's commitment to serving the most vulnerable in our community." Erica C. Kratofil, Catholic Education Foundation
"Through Ben's leadership and vision as chairman of the Sheffield Place golf tournament committee for the past three years, the tournament has experienced substantial year-over-year growth. Ben leads by example. His company is a sponsor of the tournament and provides auction items. Ben also recruits sponsors and teams. Ben and the outstanding golf committee members have created a tournament that has developed a reputation for being a fun, effective way to raise funds and convey the mission of healing and self-sufficiency for homeless mothers and their children to new audiences." Kelly Welch, Sheffield Place
---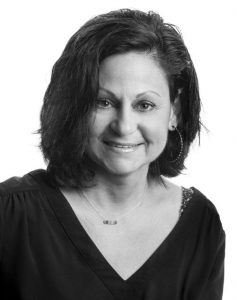 Jennifer Savner Levinson
Community Outreach Facilitator,  SPEAK UP Foundation    
Jennifer Savner Levinson has been an advocate, educator, and presenter for mental health for many years. She has been a critical component of the SPEAK UP board, attending community events to speak out about suicide and reaching more than 30,000 students in the Kansas City metropolitan area. Jennifer is a board member of Suicide Awareness Survivor Support (SASS) MO-KAN, Blue Valley Well, and has been on the board of Marillac, now Cornerstones of Care, for several years. She also is a team member of Johnson County Suicide Prevention Coalition and a Mental Health First Aid Trainer. Jennifer herself is a suicide attempt survivor, who continues to struggle with suicidal ideation. She speaks up because she believes there might be one individual who needs to know they are not alone and that they matter.
"We have all seen the terrible rise in teen suicide in the Kansas City area. The numbers are just staggering. Drs. Karen and Steven Arkin, Allie Doss, and Jan and Jeff Marrs knows this pain too well but chose to take the ashes of their pain and use them to paint a brighter picture by forming SPEAK UP. A long-time educator, Jennifer has the skills, the passion, and the knowledge as the community outreach facilitator. She has taken the SPEAK UP message to school districts and communities, not just in our metro area but also to Springfield, Missouri, and Parsons, Kansas. To Jennifer, it is not just a passion, it is a life's mission… to help save the lives of our most precious resource, our children." Dail Blake
"Jennifer works tirelessly in the field of mental health. She believes even one suicide is too much. She participates in community awareness and has a strong passion for teens. She believes that teens need to be educated in the field of suicide prevention and be given the skills necessary to promote mental health. Jennifer is without a doubt a go-getter and knows no strangers. She is an involved young woman, one that can be relied on." Bonnie Swade, Suicide Awareness Survivor Support (SASS) board chairman
---
Marc Shaffer
Principal, Searcy Financial Services 
Marc is currently serving as president of the Kansas State University Personal Financial Planning Advisory Board. He is very passionate about his work with The Leukemia & Lymphona Society and has been volunteering with their Light the Night event for several years. He also put together a bowling team for Summer Bowl for Kids' Sake, raising funds for Big Brothers Big Sisters. Marc has led Searcy Financial Services' BikeMS bicycle team since 2011. He also is a member of Top Gun Kansas City. As a second year member of Centurions, Marc is chairman of the communications committee and on the committee helping to organize the Innovators and Disruptors Task Force Day in March. As a member of Overland Park South Rotary Club, Marc continually keeps Rotary front of mind and considers people he's recently met that could either benefit personally from becoming a Rotarian or have the skills and energy that could benefit the Club.
"It constantly amazes me how much Marc has accomplished at 36. He successfully served as president of the Overland Park South Rotary Club and increased its membership significantly. He brought in a number of younger men and women during his term. Marc served as the chairman for Jazz in the Woods and SoJo Summerfest at Corporate Woods, helping raise several thousands of dollars for local children's charities. Marc's very visible accomplishments are many." William H. Meredith, Kansas State University
"I met Marc when we both joined Overland Park South Rotary in 2009 and we have both served as club presidents. … When others will not step forward to lead, Marc will. If he comes up with an idea, he doesn't just suggest it, he runs with it." Cindy Meyer, Intouch Management
Find a full profile on each Rising Star and a list of the
Top Ten Events of 2018 in our February 16th issue. 
Photo Credit: Tom Styrkowicz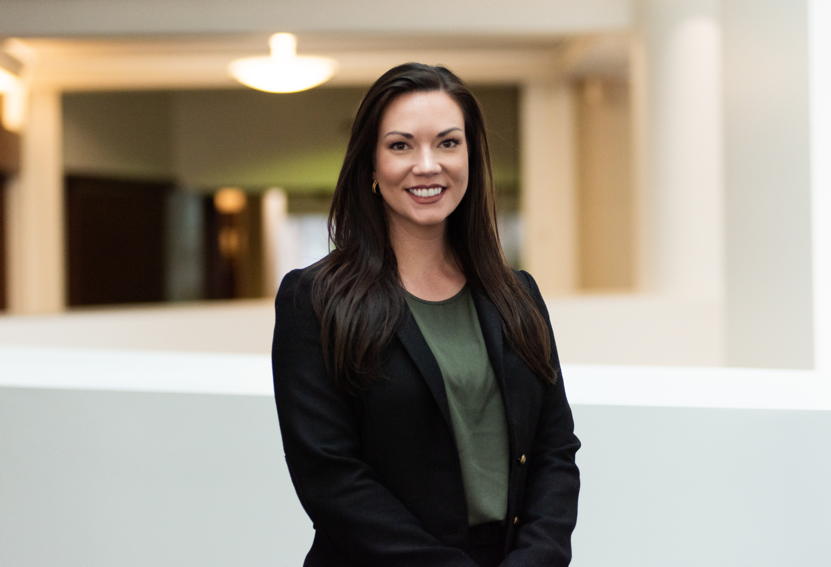 The Loop KC brings together similar yet unique minds to create genuine friendships and ignite the next generation of business leaders in Kansas City. Members of The Loop KC are…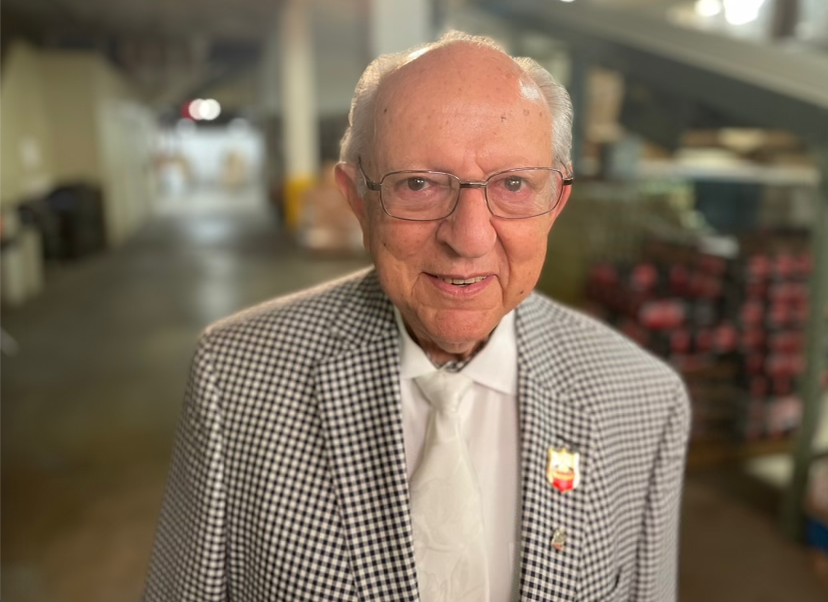 The Carl J. DiCapo family will serve as honorary chairs for the annual Salvation Army Christmas Committee this year, to honor the memory of the emeritus board member. Thirty years…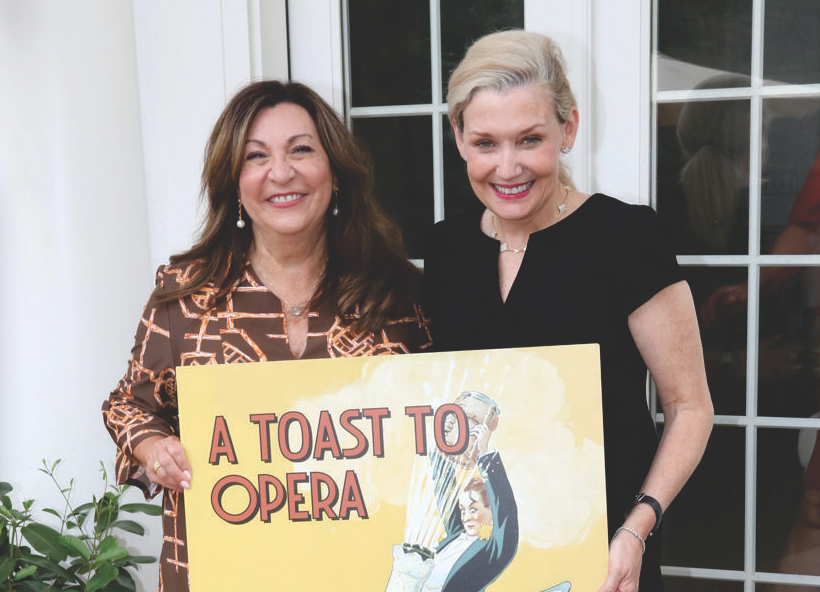 Celebrating the theme of this year's Lyric Opera Ball, "A Toast to Opera," are the Co-chairmen, Sharon Barry and Deanna Diebolt. Hosted by the Lyric Opera Circle, the evening of…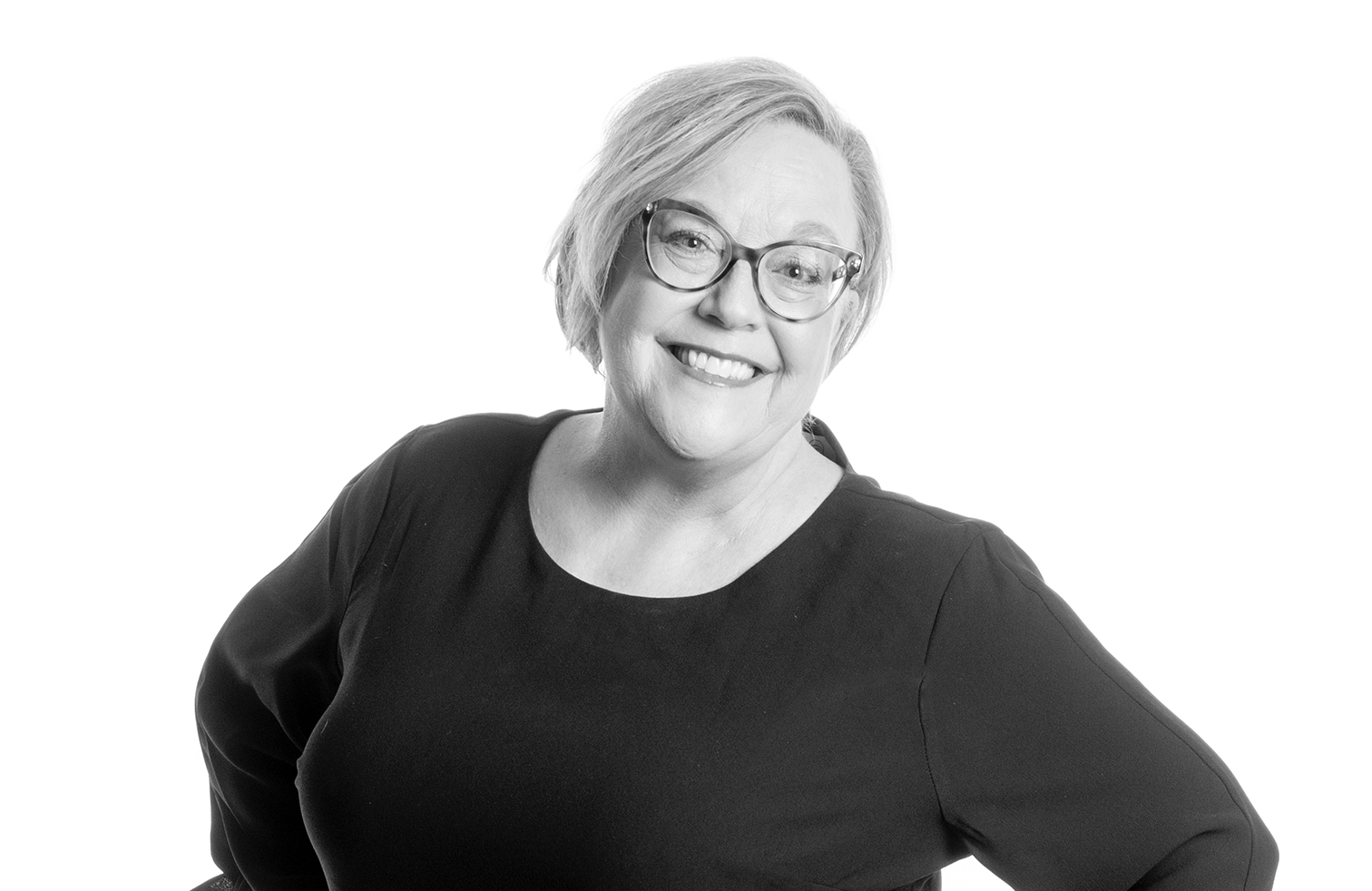 Among Kansas City's advocates for women and children, Moira Holland stands out as a prominent supporter. Her relentless dedication and skill in fundraising led to her designation as a Rising Star by The…