IT ONLY TAKES A SPARK: KC Rep's web initiative reveals intricate connections among art forms in Kansas City
One of these days, Yetunde Felix-Ukwu will again have a mountain of artistic, production, and curatorial duties to deal with at Kansas City Repertory Theatre. At the moment, though, the company's artistic associate is fulfilling an equally critical function: She is using the company's digital platform to show Kansas City the extent to which the Rep is expanding its horizons. It's beyond anything we have ever seen.
ArtSpark, which began in January and may continue even after the company takes to the live stage again, is a web series in which Yetunde interviews artists working in music, dance, visual art, perhaps even film, eventually. Pretty much everything except theater. "It's intentionally geared away from theater," said Yetunde, a 2019 graduate of UMKC Theatre's Master of Fine Arts/Acting and Directing program who has, in just the past three years, performed on most of Kansas City's major stages.
"We celebrate ourselves over and over again, that's what we're trying to get away from," she added with a laugh. "You won't find theater artists displayed on ArtSpark. We love them, but they've had a platform … a kind of large platform."
The Rep has remained notably active online during the pandemic, with such series as the Thursday Night Mixers led by Artistic Director Stuart Carden. It ran for 14 episodes between May and August and involved mostly theater artists. ArtSpark takes a different approach: It is designed to draw non-theater folks into the Rep's fold while at the same time "sparking" the theater audience's interest in Kansas City's artistic riches outside of theater.
"We asked ourselves, why are we staying in such a narrow lane?" Yetunde said. "ArtSpark is born from asking: How can we intersect with jazz, how can we intersect with poetry, with visual artists? … We want to talk to people in all the different art forms that make this city what it is, but through a lens that our theater audience can enjoy."
The first episode of ArtSpark is devoted to singer-guitarist-songwriter Enrique Chi, front man of the Kansas City-based Latinx rock band, Making Movies, the second to veteran musician-dancer Lonnie McFadden. The next episode focuses on poetry and will feature interviews with Kansas City Poets Hadara Bar Nadav and Huascar Medina. An upcoming episode will deal with the city's mural-art scene.
"I'm thrilled with the results," Stuart said. "We wanted to use this … as a way to expand our traditional audiences' understanding of the breadth of artists in this community. … I'm very interested in interdisciplinary and cross-disciplinary projects, and this was a way for us to blur some of those lines and cross-pollinate with some other art forms."
An important part of ArtSpark is the "art-prompt" at the end of each episode, in which viewers are invited to create their own works and post them on the site: "to activate their own creativity and their own artistry," Stuart said.
Yet no one could deny that it is Yetunde's gifts as host that give the show its pizzazz, with the help of highly inventive production and marketing crews. ("This is not what that team typically does," Stuart said. "It is a truly collaborative effort from an under-resourced and challenged staff.")
Yetunde was not always destined for a life in theater. Born in Houston of Nigerian immigrants, she was raised in Washington, D.C., earned a degree in psychology from the University of Maryland, and intended to study law.
After a period as speechwriter for the governor of the Nigerian state of Cross River, one day she interviewed for a job doing voiceover work for one of the nation's preeminent television stations. Something about the experience lit a spark.
"I quickly realized I had been suppressing creative impulses for years," she said, "because Nigerian families and parents are only just now warming to the idea of the arts as a career." Returning to the United States, she took an acting class at a community college in Maryland and discovered hidden gifts. Encouraged by her professor to audition for MFA programs, she went to New York and, of the 15 or so companies she tried out for, one stood out.
"The moment I had my interview with UMKC, the moment I met Stephanie Roberts and Carla Noack, I knew I had found my school," Yetunde said. Representatives from the top schools left her cold: At one reading "no one would even make eye contact," she said. "But when I met Carla and Stephanie, I saw two warm and respected and real humans, and I breathed a physical sigh of relief."
She emerged from UMKC Theatre in 2019 essentially a full-blown theater artist, a rare accomplishment by any standard, and she has continued to hone her craft through increased stage experience locally. In ArtSpark, her magnetism exudes from the small screen as effectively as it does from the stage.
"She's a great host, in terms of engaging people in conversation," Stuart said. "Her voice is compelling and warm and insightful and joyous all at the same time."
These qualities could be critical to the Rep's future, as it responds to nationwide calls for greater diversity: onstage, in administrative offices, on boards, and among backstage staff. This move toward representation of people of color has gain enormous momentum this past year, in fact, and Yetunde believes that companies such as the Rep are ready to confront the challenges. "I think the work is happening in ways that it hasn't happened before."
ArtSpark is thus part of a larger fabric of change that is pulling American arts groups toward transformative diversity. "It will initially be focused on extraordinary artists of color who have been a driving impulse in the community," Stuart said.
Yes, it's true that arts organizations only have so much control over economic and political factors. But they are not powerless. "Once we've extended the invitation to people of all races into the theater," Yetunde said, "to let people know of the magic that is happening inside, we have the potential to be a vehicle of change. We rely on the arts to get us through some of the toughest times, so we see the power that it holds. If we just unleash it properly, it's unstoppable."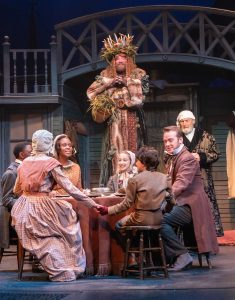 And as the early conversations with these artists have already shown, training in the arts must begin early, and frequently include family involvement. Enrique discovered his passion for guitar by watching his father at home, and Lonnie was dancing in public from age at his parents' urging. "Mom and Dad wanted us to be something, they didn't care what," Lonnie says in his ArtSpark interview. "We grew up in a very rough environment. … They had us taking private piano lessons, and my father was teaching us tap-dancing."
The transformation of the arts in America therefore begins during a child's earliest years. "You realize if we're going to expose kids to arts in the public schools, it has to start as early as elementary school," Yetunde said.
For now, she is in the right place at the right time to help spur this forward-motion. "I think that I've come to arts administration at the right time, in the sense that I hope to make things more equitable for those who come after me," she said. "Theaters have not been traditionally a place where people of color feel welcome, and I personally want to change that."
For information on viewing ArtSpark, and to stay current on the Rep's ongoing web presence, go to kcrep.org/artspark.
Cover photo: Yetunde with Enrique Chi chat during their 'ArtSpark' conversation: Photo courtesy of Kansas City Repertory Theatre. 
—By Paul Horsley
To reach Paul Horsley, performing arts editor; send an email to paul@kcindependent.com or find him on Facebook (paul.horsley.501) or Twitter (@phorsleycritic).
After more than two decades and four deans, it was beginning to look as if the UMKC Conservatory's dream of a new facility would remain just that: a dream. Until…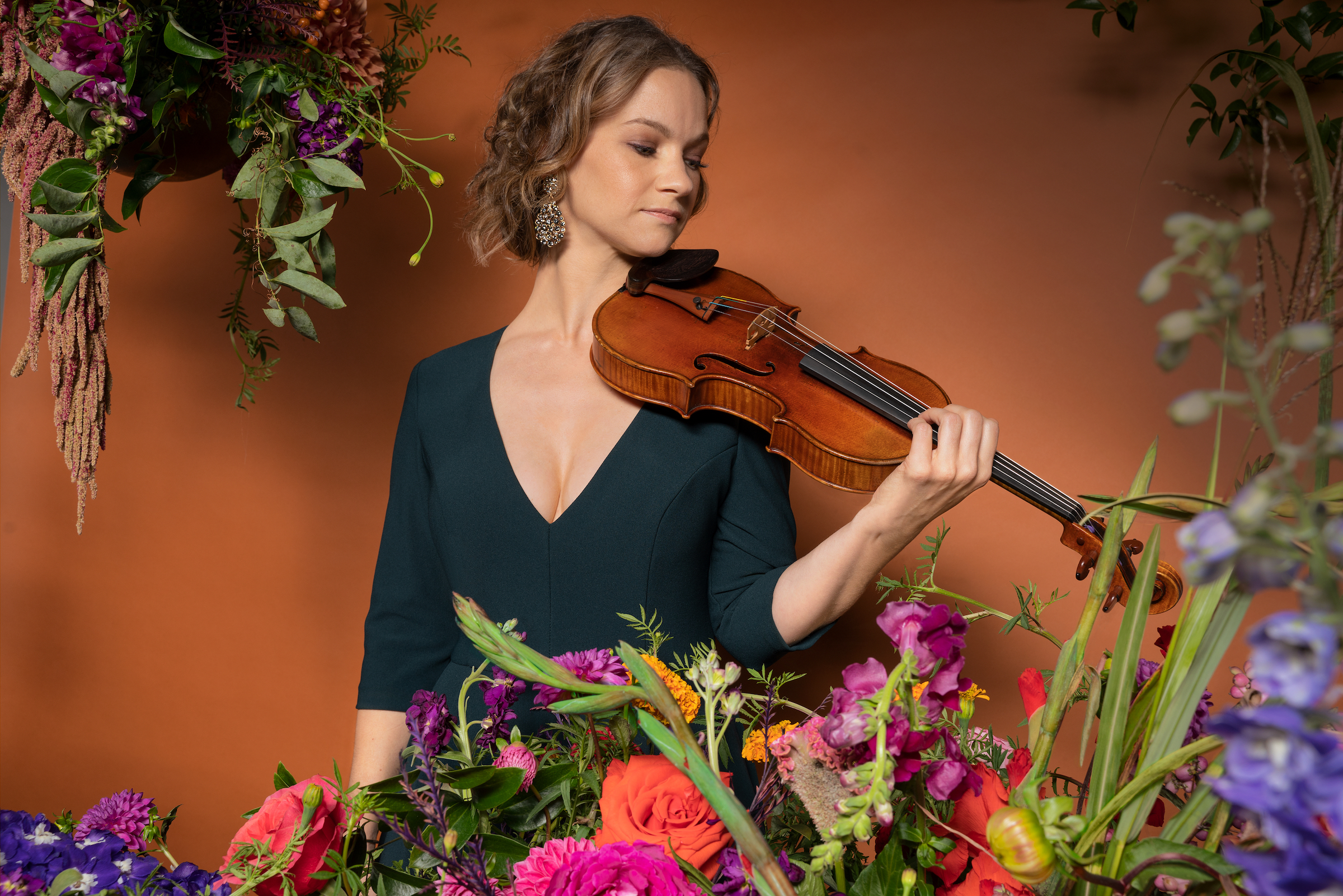 One woman, standing alone onstage. No pianist, no music-stand: Just Hilary Hahn and her violin, creating miracles. That is what Harriman-Jewell Series audiences are likely to experience this October 13th,…
Oh the weather outside is frightful(ly hot). But it won't be for long, so take a close look at this fall's diverse and provocative mix of music, dance, and theater:…
Kansas City Ballet always seems to be building something. For decades, it engaged in refitting existing buildings to meet its day-to-day needs: from the Westport Allen Center to the National…