I'VE FALLEN BUT I CAN GET UP: Lyric Opera offers fresh view of Verdi's most complex woman
The character of Violetta Valéry that Giuseppe Verdi and librettist Francesco Piave created for the operatic stage began provoking controversy from the moment of La traviata's premiere in 1853. For moralists, including the Venetian censors of the day, this "fallen woman" (a literal translation of the title) presented an inappropriately positive image of a 19th-century courtesan: a cultivated woman who "accompanied" wealthy men in exchange for a life of fabulous gowns, glittering jewelry, and champagne-fueled nights on the town.
For feminists, she was a product of a patriarchy that offered few professions in which women could exercise self-autonomy. And for historians, Violetta revealed a skewed image of a real woman: Marie Duplessis, the lover of novelist Alexandre Dumas fils, an author whose partly autobiographical novel (and its stage adaptation) provided the opera's source. This woman's life contained far more subtlety than any idealized, "male-gaze" retelling could hope to capture.
But each generation views Violetta with new eyes, and there are a few things we can say about her today that reflect, to some extent, contemporary values: things that might help audiences preparing to attend the Lyric Opera's production of La traviata this November 5th to the 13th. This lavish production (with set designs by Peter J. Davison) was originally a coproduction of Washington National Opera, Glimmerglass Opera, Atlanta Opera, Seattle Opera, and Indiana University.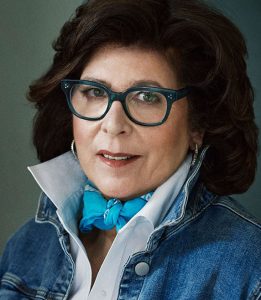 First and foremost, Violetta is not so much lady of the night as she is a "trophy on the arm," a woman who allied herself with one man at a time, often remaining by his side for weeks, months, even years.
"Courtesans are not prostitutes," said Francesca Zambello, the world-renowned director who is steering the Lyric's production. "They are companions for the wealthy class, and I think it's important to see her in that light. She was an intelligent woman … and in her own way, her own woman."
Violetta has chosen her profession partly because it offers freedom to control her own destiny. "She is a strong woman and very independent," said Francesca, "and that's why her whole relationship with Alfredo is so destabilizing, because she has an emotional response to him: as opposed to it just being a business proposition, as in most of her situations."
Second, Violetta is not a victim: She is living the best life she can within the restrictions of her world. Unhappily, she has contracted tuberculosis, and this colors the choices available to her.
"I don't think of her as a victim," Francesca said. "I think that the cruelty of illness overcomes her, and that's why she tries to fight for her convictions until the end."
If anything, La traviata is about how economic disparities can limit our choices. "It's not about victimhood," added Francesca, whose production opens with Violetta in a hospital bed and casts the whole opera as a sort of flashback. "It's about how the haves and the have-nots treat each other. That's what happens to Violetta: That's why she's dying penniless in this sanatorium."
Class is a huge, often unstated theme in Traviata: However glamorous Violetta's life might seem, she is ultimately a member of the servant class: All of her luxury can be taken away in a flash. "These women were de rigeur for these men," Francesca said. "Men who had their wonderful homes in the country, their wives, their families."
In Violetta, however, men meet their match. "She is like a life-force, one that society is trying to kill," Francesca added. Society wins in the end, "but her spirit lives on."
Third, it is Verdi's music, and to some extent Piave's concise libretto, that ennobles this story and continues to make Violetta fascinating. As anyone who has read The Lady of the Camellias can attest, Dumas' novel is an overblown piece of hyperbole told from the standpoint of a near-hysterical young man. Few read the novel, and even fewer theater companies today are rushing to produce the play. Yet Verdi's opera has been staged thousands of times worldwide for the past 170 years, with no sign of letup.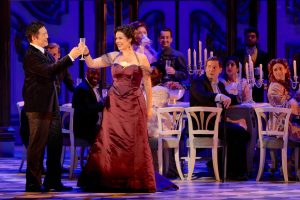 "She is my favorite character in opera," said Soprano Amanda Woodbury, who performs the title role that has already won her international acclaim (especially at Glimmerglass, where she worked with Francesca). "I absolutely adore this opera: the music, the message, everything."
Singers are able to feel the full impact of this music more than anyone: As Violetta is dying, she makes a huge sacrifice that more than redeems her past "sins," and this is expressed in some of the most searing operatic music of all time.
"Up until her last moments, you feel the magnitude of the person that she was," said Amanda, a grand finals winner of the Metropolitan Opera's 2014 National Council Awards. "Her final message is that she wants Alfredo to be happy." Verdi's Violetta is a real person who wants to live her "best life," Amanda added, and despite the hypocritical manipulations of the men around her, "she does so much to overcome her flaws, because she has so much love."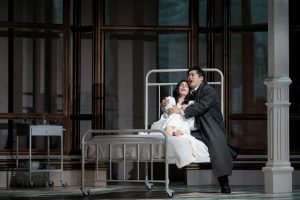 Violetta's final impulse, in fact, is one of selflessness and unconditional love. We can all "learn from her message of sharing," Amanda said, "and of making sure we're leaving things behind better than we found them."
For Francesca, Traviata is "a perfect opera: I'm never tired of directing it." The characters are so multidimensional that with each new set of performers "you have new relationships and new dynamics between characters. That's what makes it so satisfying."
—By Paul Horsley
La traviata, which also stars Daniel Montenego and Weston Hurt, runs November 5th to the 13th at the Kauffman Center for the Performing Arts. Christopher Allen conducts the Kansas City Symphony. For tickets call 816-471-7344 or go to kcopera.org.
To reach Paul Horsley, performing arts editor, send an email to paul@kcindependent.com or find him on Facebook (paul.horsley.501) or Twitter/Instagram (@phorsleycritic).
Some of the most extraordinary inventions are born almost inadvertently, on the way to creating something entirely different. Even the Slinky was the byproduct of industrial springs manufactured to protect…
Enjoy the best of Kansas City's thriving arts landscape JUNE__________ June 2-4: Kansas City Symphony; Michael Stern conducts Mahler and Montgomery; Superstar Soprano Julia Bullock performs Jessie Montgomery's newly commissioned…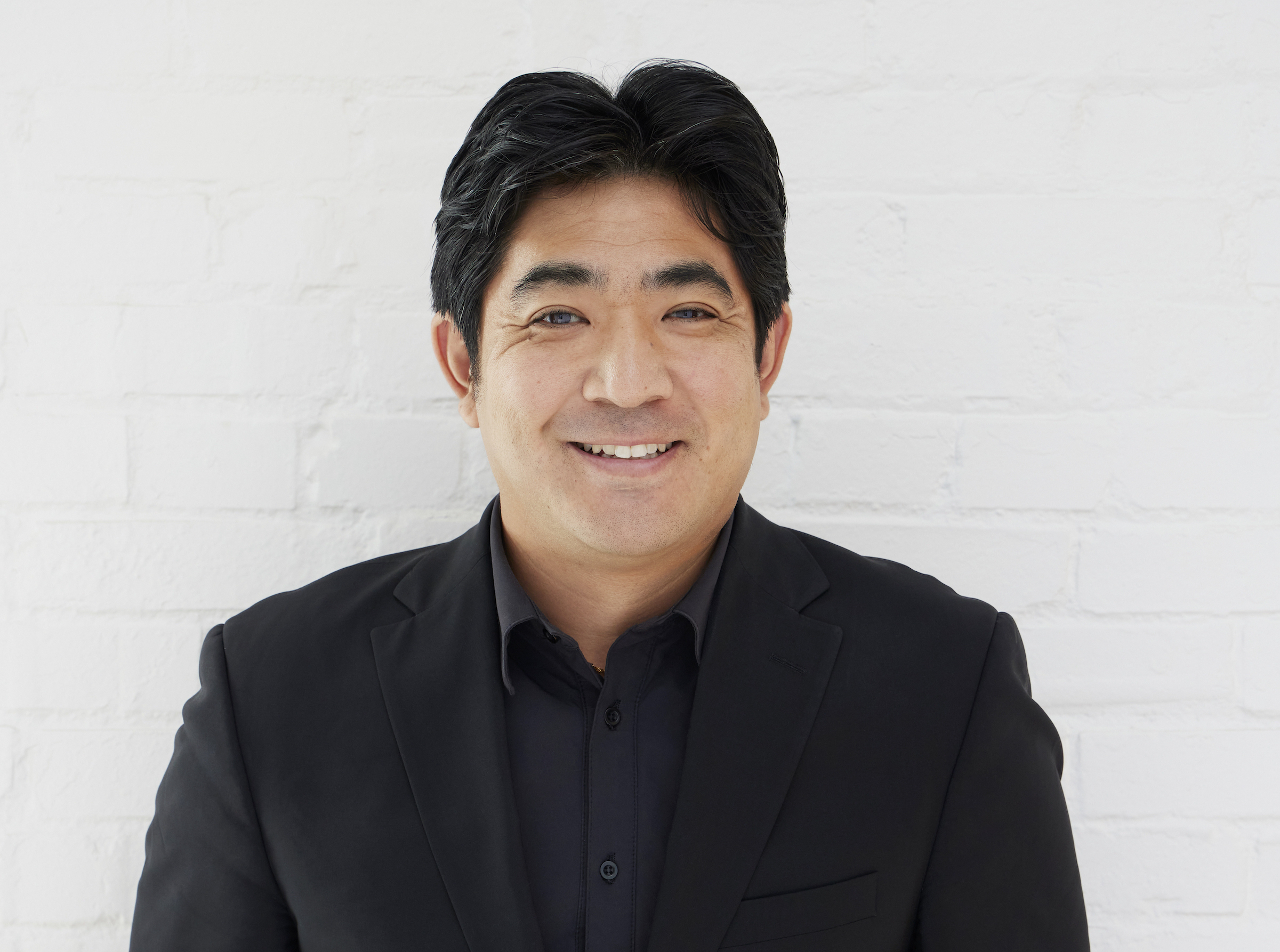 If you grow up in a home with a celebrated pianist for a mother and a world-renowned cellist for a father, there's a pretty good chance you'll at least consider…
There are many roads to a theater career. Andi Meyer prepared for her profession by way of several traditional routes: She studied theater as a teen in North Dakota and…