JITTERS AND GENIUS: Kansas City Ballet's The Nutcracker remains a local holiday favorite
If you are looking for just one holiday event to attend, the Kansas City Ballet's The Nutcracker might not be the most inexpensive offering in town, but it's probably the most solidly satisfying aesthetically. With Balanchine-inspired choreography by late artistic director Todd Bolender and delicious scenic and costume design by veteran Hollywood designer Robert Fletcher, it's one of the better Nutcrackers you'll find in America. It also serves as an annual showcase for this gem of a ballet company and school located here in the middle of the country. The two-week run of the classic ballet that opened December 16 — a run shortened by the musical Wicked, which cannibalized part of what is usually a month of Nutcrackers in the Music Hall — was energetic, rich in dimension and at times humorous. There were of course opening-night jitters and bloopers, more than usual in fact, but I felt nicely rewarded by several top-drawer performances by the company dancers, and by a portrayal of the young Prince that I believe was the most accomplished, if not the best, that I've seen here. (Mind you, I haven't seen them all.)
Kim Cowen was her usual exquisite self as the Sugar Plum Fairy, a role she has honed to sharp precision over many years. Other moments from the professional dancers stood out as well. (Cast vary through the run.) Angelina Sansone was the cool, delicately detailed Snow Queen, supported by Juan Pablo Trujillo as a quietly present King. Deanna Doyle was a wonderfully controlled Dew Drop, her whiplash turns a model of grace and speed. Adam Rogers delivered remarkably fluid leaps in the Chinese Dance, and Marty Davis was an assertive lead in the Russian Dance. Nadia Iozzo was captivatingly nuanced in the Arabian Dance, and Laura Reed gave off girlish charm as the head Reed Pipe. When we were told that a woman (Stayce Camparo) would play Mother Ginger — usually performed by a male dancer in drag — I wondered why the company would remove a beloved humorous element. Yet I found myself grateful I was able to focus on the busy activity all around the Mother, for a change, instead of being distracted by her shtick.
The evening began with a surprise: Artistic Director William Whitener came onstage to announce that Ballet board chair Julia Irene Kauffman would take to the orchestra pit to conduct Tchaikovsky's brief Overture (opening night only), in recognition of the largesse that Julia and her late mother, Muriel McBrien Kauffman, have shown to the Ballet over the years. But there was another reason Julia took to the podium: Her granddaughter, 13-year-old Brittany LaPointe, was making her role debut as Clara, the young girl around whom swirls this fantastic tale of Snow Queens, battles with giant mice, and a Nutcracker/Prince who shows her a land where everything is made of sweets. There was sweetness, too, in Brittany's performance, which was graceful and delivered with an appropriate sense of fragility. (Again, casts vary.)
Her Prince, 14-year-old Durante Verzola, showed uncommon poise throughout, delivering his famous pantomime with fluid elegance and a sort of maturity we're not accustomed to seeing in this role. Often the youthful Prince moves like a boy, gently and with a certain caution; Durante dances like a young man. The third young lead, Zachary Boresow, 12, showed spontaneity and comic agility in the role of Fritz, Clara's hyperactive brother. (The other cast features Elena Loyacono-Bustos as Clara, Riley Horton as the Prince and Connor Horton as Fritz.) Of course there was no shortage of cute, well-organized kids playing angels, bunnies, party children, sentries, mice, soldiers, forest creatures and gingers, as well as more advanced students dancing as snowflakes, reed pipes, Russians and flowers. The Kansas City Symphony performed capably in the pit, under the baton of Ballet music director Ramona Pansegrau, and the choir of Ballet School students singing the wordless choral line in the Snow Forest scene was excellent.
Another dramatic surprise awaited us at the end. The Prince and Clara exited stage right, on cue, in order to climb into the sleigh that will spirit them away to — well, wherever. But instead of getting to see them fly across the stage in the sleigh, waving farewell to the assembled company, the curtain fell with no sleigh apparent. After a few seconds, the curtain rose to show the sleigh's tail end as it was just exiting stage left. Oops, we missed them! Such is the nature of live theater.
The Kansas City Ballet's production of The Nutcracker runs through December 27 at the Music Hall. Call 816-931-2232 or go tokcballet.org. To reach Paul Horsley send email to phorsley@sbcglobal.net. For a feature story about the students performing in the lead roles, see the December 19 print edition of The Independent, available at select local bookstores and cafes. All photos by Steve Wilson.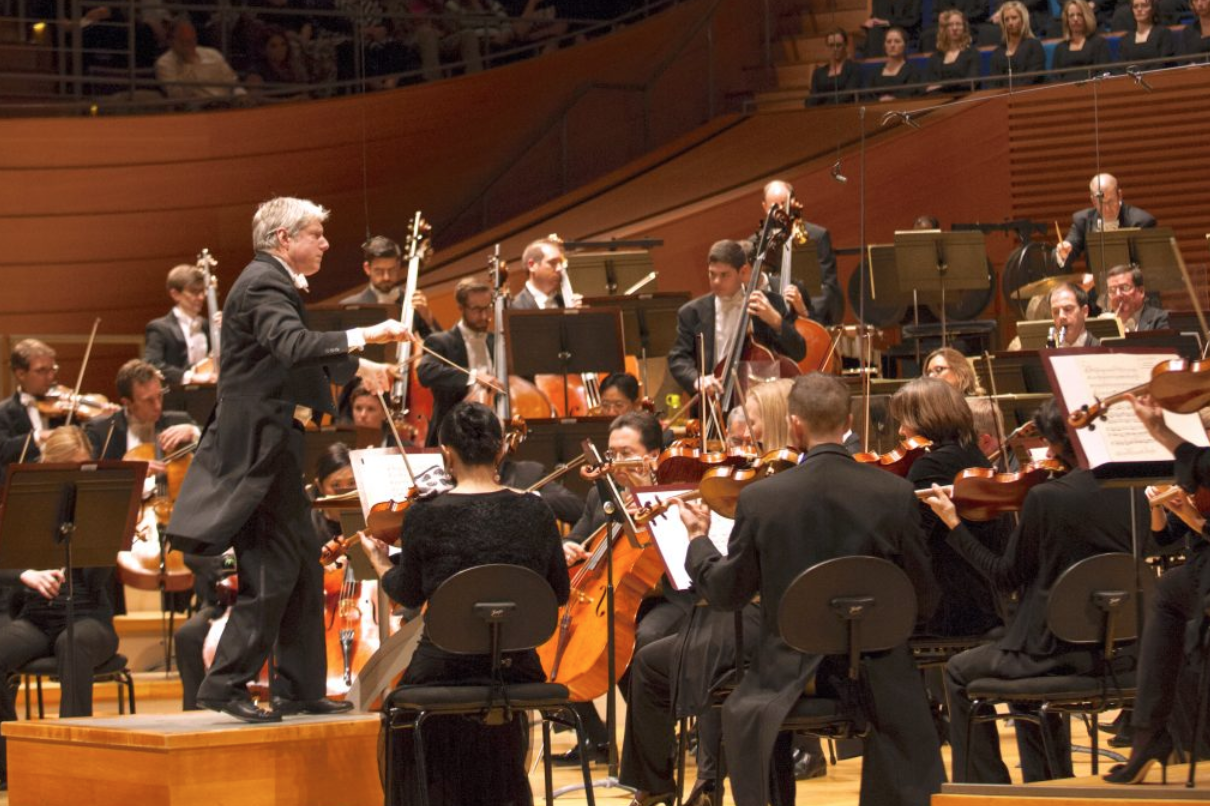 Suddenly, classical radio is back. Almost exactly 20 years after its disappearance from the FM dial, the music that Kansas City is becoming known for worldwide has made its way…
Artists have always delighted in playing notes that are not in the scale, or painting outside the lines, or staging plays is odd places. After a few weeks of hand-wringing,…
Choirs always seem to bring joy into a room. And if the singers are feeling it, chances are it will spread to the listeners. "You dispel any myths or any…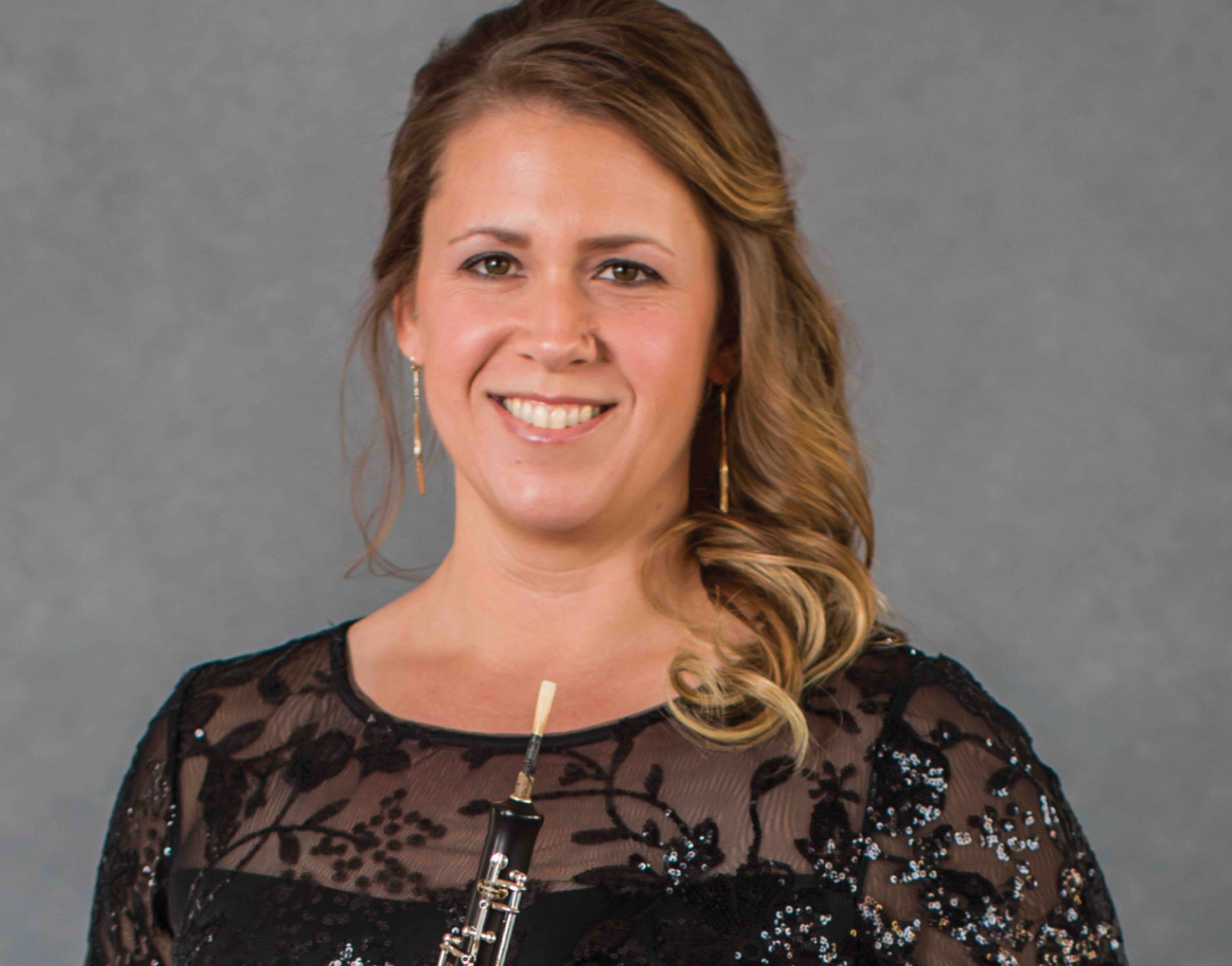 When oboist Kristina Fulton spends hundreds of hours carving Mediterranean cane into paper-thin strips of reed, she has a single purpose in mind: to produce the most gorgeous sound possible.…