JOLLY HOLIDAY: Local performing-arts groups make the season glitter and glow
By Paul Horsley
The season is upon us! To help you plan your holiday arts schedule in advance, here's an early list of some of the highlights of the literally hundreds of concerts, theater productions, church programs and other important events happening between now and the end of the year. There's no better way to take stock and ponder the meaning of the holidays than to get off the sofa and take the family to a top-drawer performance by KC's finest!
November 20th through December 24th: Quality Hill Playhouse; Christmas in Song; QHP. J. Kent Barnhart and guests mix traditional and pop, sacred and secular with class, savvy and wit. 816-421-1700 or qualityhillplayhouse.com.
November 21st through December 26th: Kansas City Repertory Theatre; A Christmas Carol; Spencer Theatre. This KC favorite (in its 34th season!) continues to innovate while remaining true to Dickens. Producing director Jerry Genochio directs. 816-235-2700 or kcrep.org.
December 5th and 6th: Kansas City Symphony; Handel's Messiah; Helzberg Hall. The Symphony Chorus joins the Independence Messiah Choir and top soloists for this 98-year-old tradition. KCS's Aram Demirjian conducts. 816-471-0400 or kcsymphony.org.
December 5th through the 7th: Paul Mesner Puppets; The Nativity; Grace & Holy Trinity Cathedral. One of the great American puppeteers highlights its busy season with seven-foot puppets telling the Biblical tale. 816-756-3500 or paulmesnerpuppets.org. Also: December 20th and 21st: Herschel and the Hanukkah Goblins; White Theatre, Jewish Community Center of Greater Kansas City. 913-327-8054 or jcckc.org.
December 5th through the 7th: Heartland Men's Chorus; Kansas City Christmas; Folly Theatre. Under its gifted new artistic director, Dustin S. Cates, HMC presents holiday music and special surprise guests. 816-931-3338 or hmckc.org.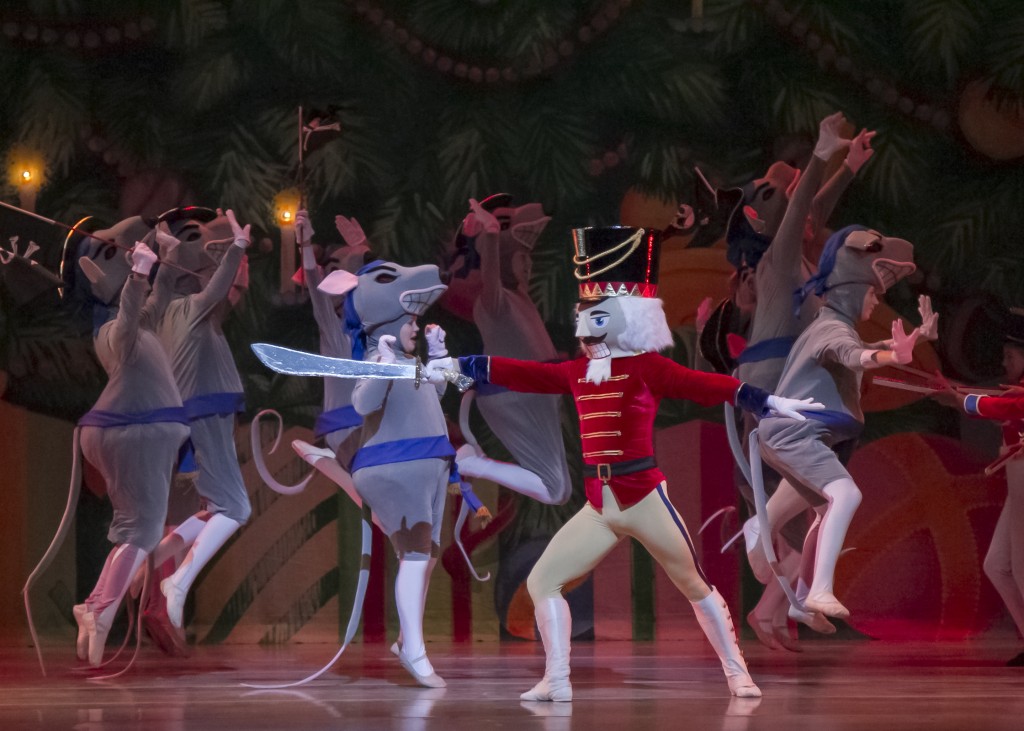 December 6th through the 24th: Kansas City Ballet; The Nutcracker; Muriel Kauffman Theatre. Your last chance to see Todd Bolender's beloved version before a new one is unveiled next season. 816-931-2232 or kcballet.org.
December 6th through the 24th: Kansas City Repertory Theatre; The Santaland Diaries; Copaken Stage. Brian Sills presents David Sedaris' zany, true-life one-man show about the joys of being a Macy's Elf. 816-235-2700 or kcrep.org.
December 8th: Quality Hill Playhouse; Here We Come A-Caroling. In addition to his regular holiday show, Kent bookends the season with this sing-along and with New Year's Eve Cabaret (December 31st); QHP. 816-421-1700 or qualityhillplayhouse.com.
December 9th: Kansas City Chamber Orchestra; Bach for the Holidays; Old Mission United Methodist Church. Bruce Sorrell and ensemble perform Bach (including Brandenburg Concertos 3 and 4) in a brilliantly candlelit church. 816-235-6222 or kcchamberorchestra.org.
December 12th and 13th: Kansas City Chorale; Classical Christmas and The Youth Concert; various venues. Fantastic programming by America's greatest choir. Also: December 11th: Wintersong at the Nelson; Rozzelle Court, Nelson-Atkins Museum of Art. 816-235-6222 or kcchorale.org.
December 13th and 14th: Owen/Cox Dance Group; The Nutcracker and the Mouse King; Polsky Theatre, JCCC. Offbeat dancers and musicians join for a raucously entertaining telling, with just enough Tchaikovsky to be recognizable. 913-469-4445 or jccc.edu.
December 14th: The Friends of Chamber Music; Anonymous 4; On Yoolis Night: Medieval English Carols & Motets; Cathedral of the Immaculate Conception. After nearly 30 years, this magnificent female vocal quartet still astonishes. 816-561-9999 or chambermusic.org.
December 18th through the 21st: Kansas City Symphony; Christmas Festival; Helzberg Hall. Soloists, dancers, chorus, orchestra, Santa: This show has it all. 816-471-0400 or kcsymphony.org.
December 20th: Harriman-Jewell Series; The King's Singers: Holiday Concert; Folly Theater. The kings of a cappella are Harriman favorites, so it's apt they are part of the Series' 50th anniversary. Sold out; call to be wait-listed. 816-415-5025 or hjseries.org.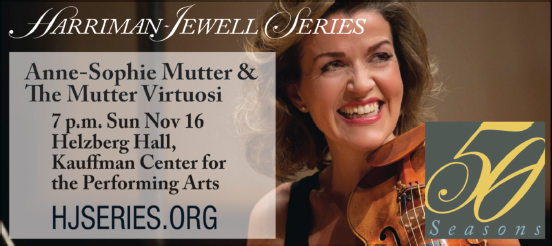 [slider_pro id="2″]
[slider_pro id="3″]
Most of us have experienced at least one extraordinary moment in our lives in which we feel we've been visited by a miracle: and perhaps we have been. Such a…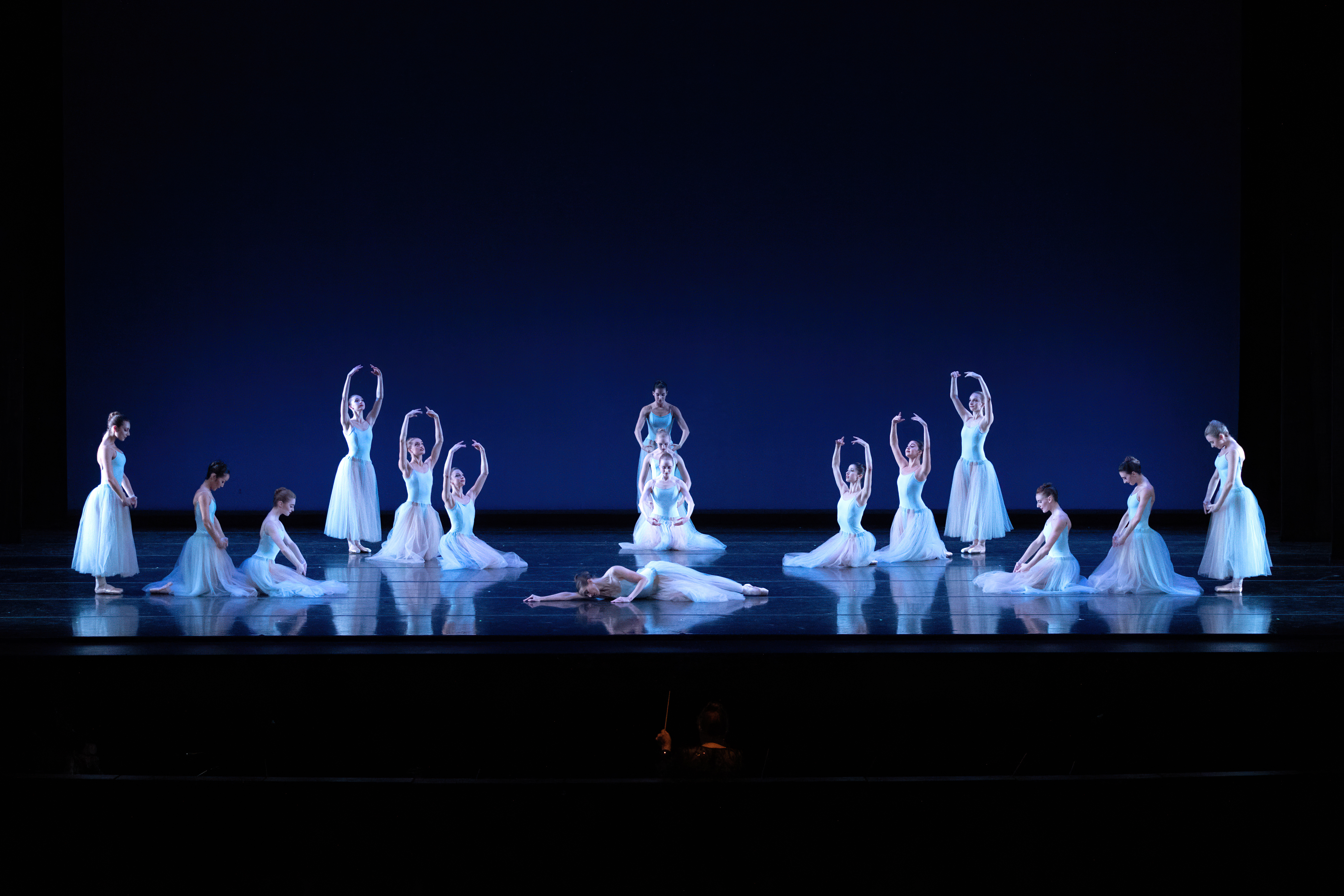 Oh, how George Balanchine's teachers back in Russia must have chafed at the finale of his Serenade, in which three women assert themselves through the most startling of means: After…
Many of the shows we are highlighting this fall are actually indoors! But always confirm your event a day or two ahead. SEPTEMBER August 27-September 19 Kansas City Repertory…
Devon Carney's great affection for classical ballet stands front and center in his lovingly choreographed Swan Lake, which the Kansas City Ballet introduced here in 2016 and is currently revisiting.…