Kansas City Ballet – The Bolender Society Cocktail Reception
May 24th was the date for The Bolender Society of Kansas City Ballet's cocktail reception to celebrate the end of a wonderful performance season. The festive event was held at the offices of Lathrop Gage. Guests reminisced about Kansas City Ballet's 2018-2019 season, which featured the world premiere of Septime Weber's The Wizard of Oz, Val Caniparoli's Lady of the Camellias, and the outstanding closing performance, Tharp/Parsons/Forsythe.
Angela Walker, Kathy Stepp, board president; Loren Whittaker, and Siobhan McLaughlin Lesley
Barbara Storm, Siobhan McLaughlin Lesley, Jeffrey J. Bentley, Kansas City Ballet; Peggy Beal, and Linda Peakes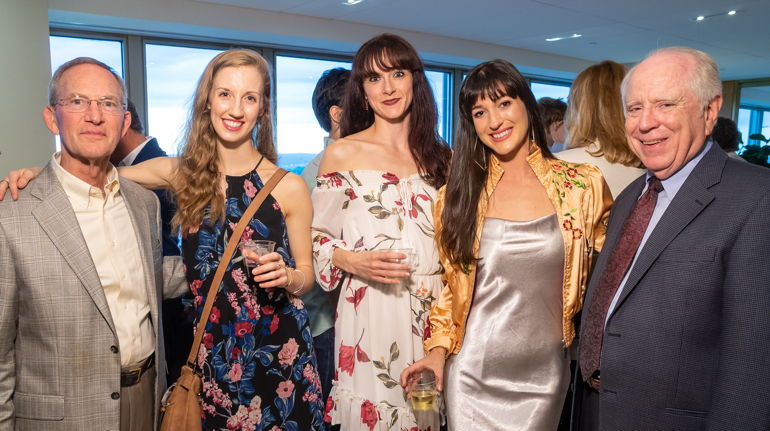 Tony Feiock and Jack Rowe flanked Sarah Joan Smith, Elysa Hotchkiss, and Emily Mistretta, dancers.
---
Also featured in the July 20, 2019 issue of The Independent
Photo Credit: Larry F. Levenson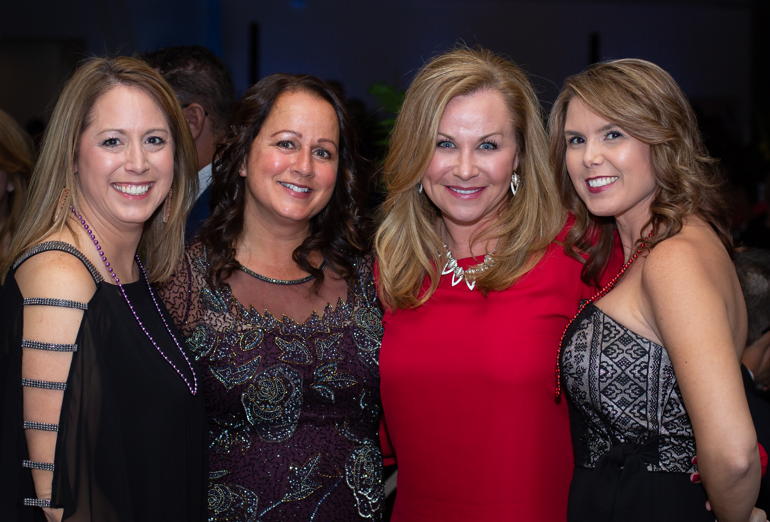 The night was Havana hot for KVC's Gala on November 8th at The Abbott. Beth and Patrick Whalen served as the chairmen. Proceeds benefited KVC, which helps children and families…
The 2019 Nick and Jake's Fore the Kids Golf Tournament was held on October 7th. More than 240 golfers played at Blue Hills Country Club or Nicklaus Golf Club. Afterward,…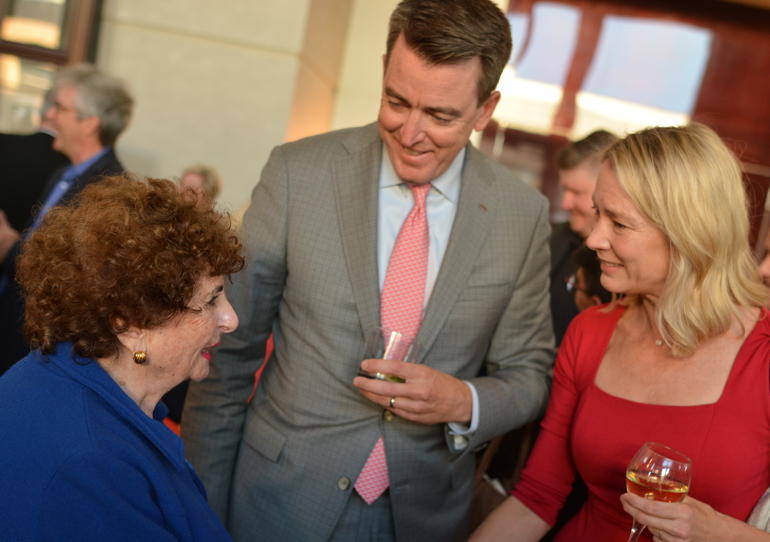 SuEllen Fried was the chairman for Reaching Out From Within's Courage to Change: Rethinking Human Dignity. The October 7th event was held at the Overland Park Sheraton. Axel Briemle, an…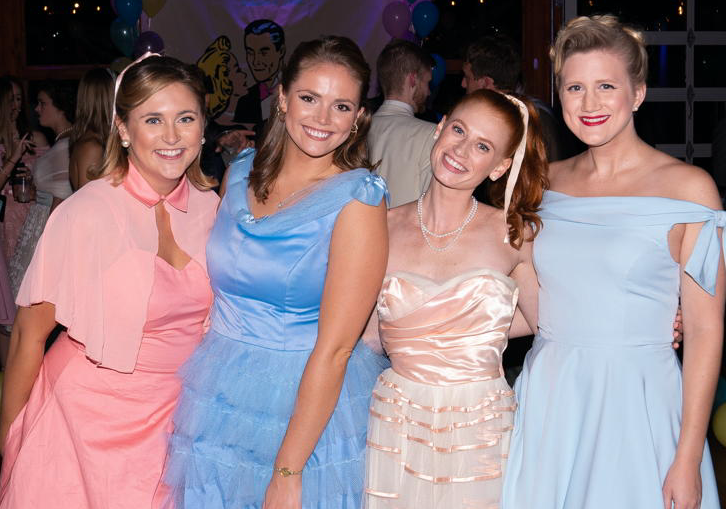 October 4th was the date for the Formal at BOTAR High. BOTARS and escorts gathered at Brookside Gardens for the festive evening of dinner and dancing. Hannah Arnspiger, Chloie Costello,…