Kansas City Medical Society – 2019 Annual Meeting
The Kansas City Medical Society held its 2019 Annual Meeting at the Overland Park Marriott on September 26th. Dr. Mark Brady, president, served as the chairman. Dr. Vanila Singh, a former United States Department of Health and Human Services official, was the keynote speaker. She discussed the report of the federal inter-agency task force she headed on opioid abuse and pain management. Wesley Hamilton, founder of the Disabled But Not Really Foundation, was the guest speaker. Dr. Charles B. Wheeler, Jr. was honored with the Lifetime Achievement Award. Dr. Patrick B. "Rusty" Ryan was honored with the Friend of Medicine Award. Other honorees included: Dr. Carole E. Freiberger-O'Keefe, the Rising Star Award; Dr. Peter J. Graves and Dr. Leland Graves III, the Patient and Community Advocate Award; JayDoc Free Clinic, the Community Service Award; and Dr. James L. Vacek, the Exemplary Leadership Award.
---
---
Dr. Mahoua Ray, Dr. Charles B. Wheeler, Jr., honoree; Dr. Vanila Singh, keynote speaker; Jamila Murga, Dr. Michael Weaver, and Jean O'Brien.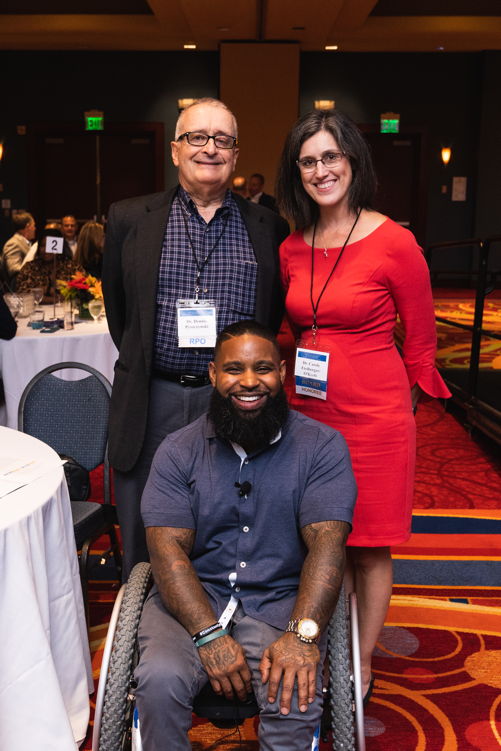 (Front row) Wesley Hamilton, guest speaker (back row) Dr. Dennis Pyszczynski and Dr. Carole E. Freiberger-O'Keefe, honoree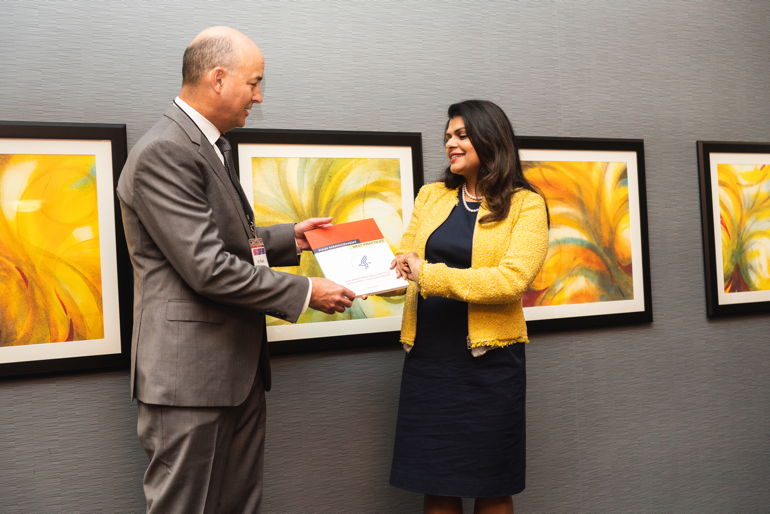 Dr. Mark Brady, president and chairman; with Dr. Vanila Singh, keynote speaker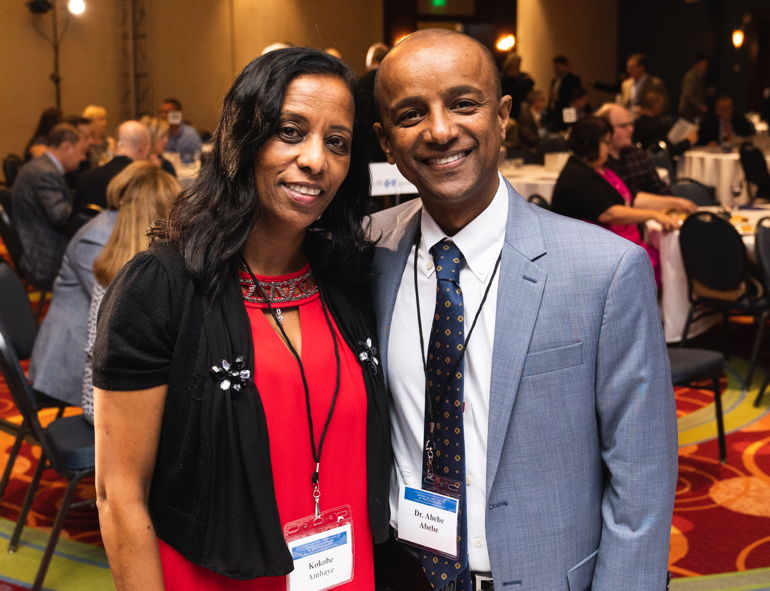 Kokobe Ambaye and Dr. Abebe Abebe
Additional photos featured in the October 26, 2019 issue of The Independent
Photo credit: Mike Curtis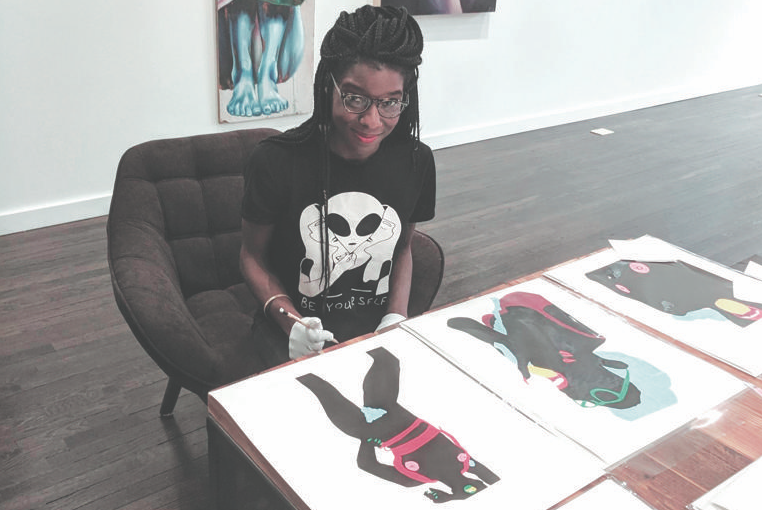 Twenty-seven-year-old Onnissia (pronounced oh nee see yuh), born in South Central Los Angeles, became interested in art when she was seven years old. "I was told by everyone that I…
On March 11th, members of the Symphony Ball Committee gathered at Kate Banks' lovely home to celebrate the revealing of the plans for this year's Symphony Ball, "Stardust." Melanie Fenske…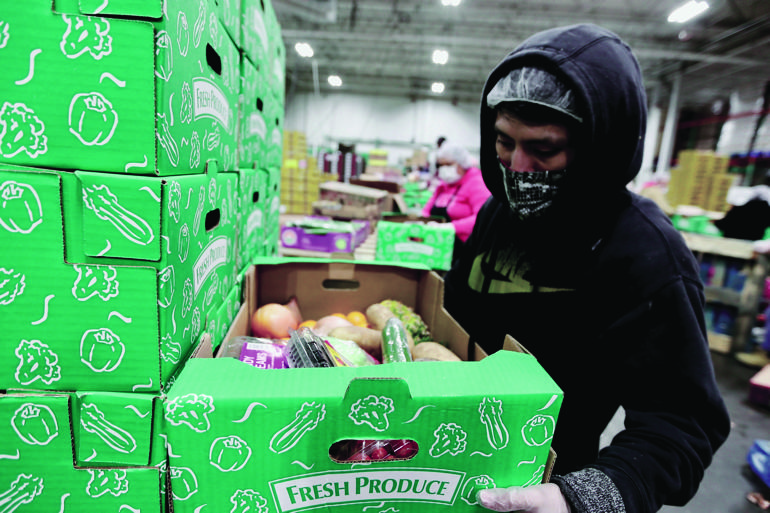 Our Town is full of the most innovative, delicious, accessible, and inviting selection of produce and the means by which to achieve healthy sustenance. One need not dig very far…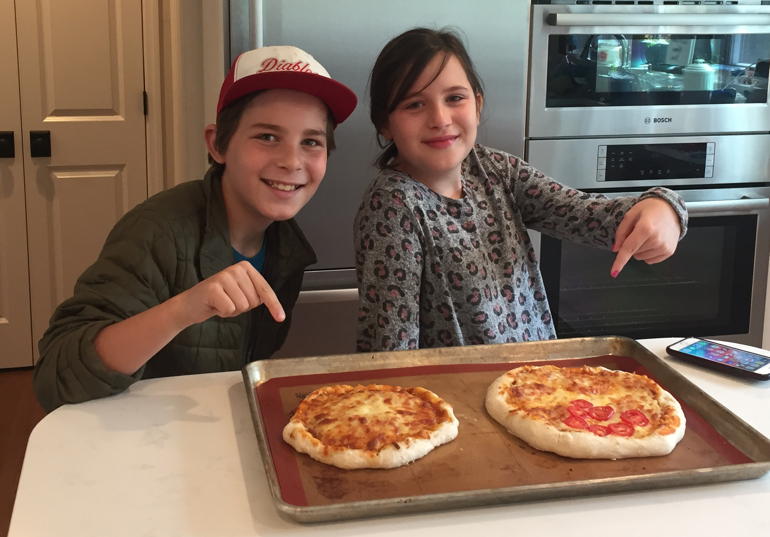 Residents of Our Town have been staying busy while they practice social distancing. Cheers to the simple things in life! Boy Scout Troop 393 Member Ben P. has been living…