Trailblazers: Kansas City Rising Stars

---
Trailblazer: Klassie Alcine, Rising Star Class of 2017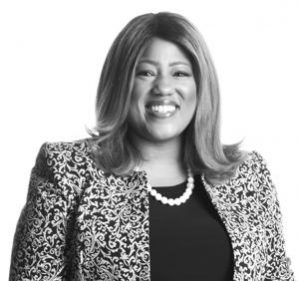 Klassie Alcine is the chief executive officer of KC Common Good, which works to provide critical resources to reduce the conditions that lead to violence. She recently served as a guest mentor for Madam President Camp, where she is also an advisory board member. The organization offers a one-week camp focused on fostering leadership skills and providing civic education for girls ages 10 to 13. Klassie is a community advisory board member for The Beacon and a selection advisory council member for the GreenLight Fund. In addition, she is the vice president of marketing/communications for the UMKC Alumni Association Governing Board. Other organizations she supports include We Code KC, Prep-KC, and Junior Achievement. Klassie admires the work of Kilee Nickels of Nickel & Suede. For outdoor dining, Klassie chooses Tannin Wine Bar and Kitchen. A.M. outings? You may find her having breakfast at eggtc. on Main Street. Her drink of choice is green tea. Favorite place for selfies? That's Union Station Kansas City. Klassie said, "I have dedicated my life to being inclusive, mindful of others, using my high emotional intelligence, convening people, and building capacity to better the greater Kansas City community."   
Klassie's Kansas City Favorites:
Happy Hour Spot: Third Street Social
Salad: Bill's Chicken Salad from Grand Street Cafe
Female-owned Business: Cherry Sports Gear
---
Trailblazer: Terri Barnes Rising Star Class of 2016
Terri Barnes is the founder and chief executive officer for The Nia Project, which was launched in 2021. She serves as board president for the organization. Its mission is to support projects that build confidence, capacity, and opportunity for Black girls and women. One of its signature events is Black Women Get Fit. Terri is on a planning team to create a variety of health and wellness events, some in partnership with other local organizations. She serves on the event committee for Only One Day A Year at The Coterie. Terri is a supporter of A-Flat Orchestra, KUAW Radio, the National Congress of Black Women, the W.E.B. DuBois Learning Center, KC Melting Pot Theatre, The Black Archives, Uzazi Village, Sisters in Christ, In the Word Ministries, and the Metropolitan Missionary Baptist Church. When the weather is good, Terri heads to Canary for outdoor dining. Her Happy Hour spot is Soiree – and she relishes an Arnold Palmer. Terri recommends Breakfast and Lunch Lovers'. She is also partial to Bill's Chicken Salad at Grand Street Cafe. Gorgeous K, the designer and beauty consultant, wins praise from Terri. Terri has recently retired, and she is thrilled to spend more time in the community working on issues that she cares about. Terri said, "Kansas City has always proven itself to be an extremely generous philanthropic community, and I feel honored to join the ranks in a more intentional way!"
Terri's Kansas City Favorites:
Hometown Athlete: Tyrann Mathieu, Kansas City Chiefs
Female-owned Business: Keitiqued Care
Breakfast Spot: King's Table Soul Food Restaurant
---
Trailblazer: Ruth Brackney, Rising Star Class of 2020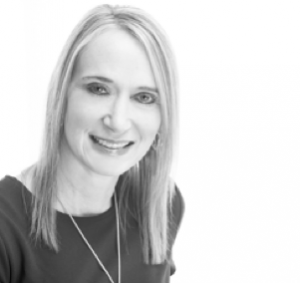 Ruth Brackney is an attorney and a partner with Lathrop GPM. She is a board member for Big Brothers Big Sisters of Kansas City. The organization supports girls (Littles) by matching them with a female mentor (Big) to provide them with a role model, friend, and mentor. The goal of BBBS is to help at-risk youth realize their full potential by building lasting and life-changing friendships. "As a board member, I help support the mission of BBBS by recruiting potential Bigs, educating others about the mission of BBBS, and fundraising," Ruth stated. She is also a supporter of  Wayside Waifs. On festive occasions, she enjoys a margarita. Ruth favors Aixois for breakfast. Hi Hat Coffee also gets a nod of approval from her. Ruth stated, "I am a huge advocate for supporting other professional women and women-owned businesses. I actively seek out meeting other professional women to grow my network. I believe that women should encourage, support, and empower one another and celebrate each other's successes and triumphs. I recently saw a quote that really stuck with me that said, 'Be the woman who fixes another woman's crown without telling the world it was crooked.'"       
Ruth's Kansas City Favorites:
Female-owned Business: Bamboo Penny's
Happy Hour Spot: Brookside Barrio
Salad: Grilled Salmon & Kale Salad at The Tavern
---
Trailblazer: Deanna DiSalvo, Rising Star Class of 2021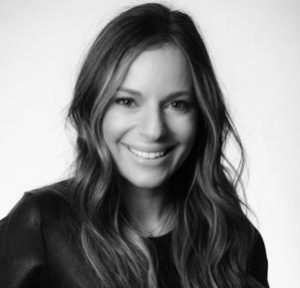 As senior project manager for H&R Block, Deanna DiSalvo has a full plate, professionally. But that fact has not caused this energetic woman to shy away from other commitments in Kansas City, whether they are civic, philanthropic, or just for fun! Deanna has led the Opes Charitable Foundation both as executive director and Gala coordinator, she is a committee member for the Red Shoe Shindig to benefit Ronald McDonald House Charities of KC, she serves on the leadership committee for Leukemia & Lymphoma Society's Man & Woman of the Year, and she is in training to run the Boston Marathon in April as a member of the MS Society team! Deanna is a fan of Patrick Mahomes, the Chisaya Mama Salad at The Mixx, Fox and Pearl, Extra Virgin, and Hotel Kansas City. Her side hustle is The Sweet Lemon Project, which she started and is her true creative outlet. According to Deanna, "A few years ago life handed me a few lemons. With encouragement from family and friends, I opened a simple Etsy shop and I used my creative knack as an outlet. I focused energy on new projects, started sharing them with others and found that it made sour times feel a little sweeter. There is something incredibly hopeful about a fresh (squeezed) start!"
Deanna's Kansas City Favorites:
Patio/Deck: Canary Bar + Bistro
Breakfast Spot: Billie's Grocery
Female Maker: Floraloom Studio
---
Trailblazer: Melanie Fenske, Rising Star Class of 2015

Melanie Fenske exemplifies what it means to be a community volunteer. Her involvement with Metropolitan Organization to Counter Sexual Assault (MOCSA) includes serving on the board of directors, and as vice chairman in 2021, and as chairman in 2022. Although sexual assault doesn't just affect women and girls, they are the majority of the people who benefit from MOCSA's services. Melanie had been named as the chairman of the 2020 Symphony Ball, which was canceled due to COVID-19. Undaunted, she was the chairman of the 2021 Symphony Ball, which featured the theme "Stardust." Melanie is slated to be a co-chairman of the 2022 Committee of 100 Luncheon, a benefit for The Nelson-Atkins Museum of Art. She is a parent volunteer at The Pembroke Hill School. Melanie knows the ins and outs of Our Town's restaurants. Her favorite breakfast spot is The Farmhouse. Melanie recommends the Smoked Chicken Salad from The Ship. Happy Hour may find her at Swordfish Tom's or Goat & Rabbit on 39th Street. When the weather permits, Melanie enjoys sitting outside at Cafe Trio. Her favorite athlete? No surprise there, it's Patrick Mahomes!
Melanie's Kansas City Favorites:
Female-owned Business: Finefolk
Drink: Margarita from Ponak's Mexican Kitchen & Bar
Female Maker: Georgina Luckie, Georgina Jewelry
---
Trailblazer: Jessica James, Rising Star Class of 2021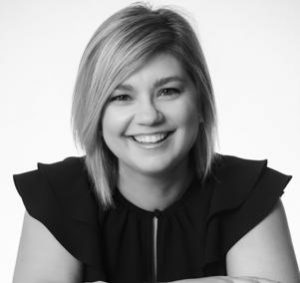 Jessica James is project manager – planning and policy with Burns & McDonnell. She is a Daisy Girl Scout leader. Jessica and Marti Hatridge, her co-leader, teach five- and six-year-old girls about confidence, leadership, public speaking, STEM, goal-setting, and other important topics. Jessica is a board member for the Kirk Family YMCA and an advisory board member for Thelma's Kitchen. She also serves as a development committee member for Kanbe's Markets. Other organizations she supports include Big Brothers Big Sisters of Greater Kansas City and the Veterans Community Project. Jessica roots for Travis Kelce of the Kansas CIty Chiefs. High on her shopping list are Underdog Wine (for liquid refreshment) and Dolce Bakery (for sweet treats). Monarch Coffee is a popular stop, along with breakfast at Char Bar. Jessica savors Farina's Italian Chopped Salad. She enjoys sitting outside at Brewery Emperial. Ragazza is her destination for wine, meatballs, and eggplant fries.   
Jessica's Kansas City Favorites:
Drink: Eddie V's Happy Hour Cosmo
Female-owned Business: Flexy Fitness
Female Maker: Cydney Ross
---
Trailblazer: Bess Wallerstein Huff, Rising Star Class of 2020
Bess Wallerstein Huff has a new position as the vice president of marketing and sales for Starlight. She recently served on the Cornerstones of Care elf committee, purchasing and collecting toys for the organization's Gift Gallery. Bess and her husband, Chris, brightened the lives of two children in foster care through the Sponsor-A-Youth Program, which arranges for them to receive items from their holiday wish lists. She made 44 care packages filled with essential personal hygiene items for the Westside Community Action Network. During the pandemic, Bess and her female business partner started Show Delivered in support of the performing arts community in Kansas City. She serves as the treasurer for the Kansas City Attractions Association. Bess is a committee member for the Johnson County, Kansas, Public Art Commission and a programming committee member for the Charlotte Street Foundation. She favors Succotash for breakfast. Bess is a fan of Bill's Chicken Salad at Grand Street Cafe. If drinks are offered, her choice would be a vodka gimlet. Bess has high regard for Diana Kander with The Growth League and Jennifer Lapka of Rightfully Sewn. She cheers for "the up and coming youth who is trying sports for the first time."     
Bess's Kansas City Favorites:
Happy Hour Spot: Cafe Trio
Visual Artist: Vania Soto
Patio/Deck: Gram & Dun
---
Trailblazer: Kimberly Wilkerson, Rising Star Class of 2015

We think Kimberly Wilkerson is in sync with what's cool in Kansas City! The agency principal and vice president of Haas & Wilkerson Insurance has a wide variety of preferences and causes in Our Town with which we shall not disagree. On her list of philanthropic endeavors, we can certainly endorse her choices of The American Royal and BOTAR, Women's Employment Network, Operation Breakthrough, ArtsKC, Make A Wish Foundation, and many, many more. Kimberly is a staunch supporter of Girl Scouts, where she finds the opportunity to mentor her daughter during the annual cookie sale season. They set goals together, launch marketing strategies, and ultimately sell a lot of cookies, so that funds can help girls find amazing adventures and leadership opportunities of their own. She also serves on the board of directors of Kansas City PBS, holding the position of  vice chairman, and will become the chairman this fall. And, she is a second vice chairman of membership for the Belinder Elementary School Parent Teacher Association. We also swoon at Kimberly's choices of where and how to spend some free time (what free time?): Sitting on the deck of Cafe Trio, perusing the beautiful work of Tracey Vaeth of 40 Grit, finding a great read at Rainy Day Books, and enjoying a Happy Hour at Tavern in the Village. Cheers to this third-generation business owner, mom, and ambassador of Kansas City!
Kimberly's Kansas City Favorites:
Radio Station: 90.9 The Bridge
Breakfast Spot: Succotash
Drink: Diet Cherry Limeade from Winstead's
---
Trailblazer: India Williams, Rising Star Class of 2020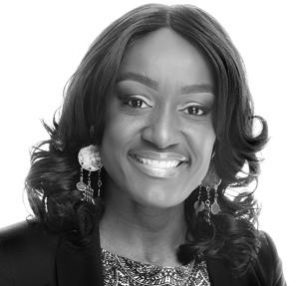 India Williams is the director of KIPP Forward at KIPP KC. One of her favorite quotations is from Michelle Obama: "The difference between a broken community and a thriving one is the presence of women who are valued." India volunteers with I AM 4: Thirteens. She is a member of the board of trustees of the Kansas City Public Library. India takes an active role with the Kansas City Health Equity Learning and Action Network and is a member of the Black Brown Coalition. Other organizations she supports include Sisters' Circle of Greater Kansas City, Angel Hands Art Foundation, Show Me Shoes Foundation, and the Kansas City Association of Black Journalists. For outdoor dining, India recommends Teocali Mexican Restaurant & Cantina. She is a fan of the KC Chopped Salad at Rye. Her first choice for breakfast is Niecie's Restaurant, and the District Pour House + Kitchen tops her list for a Happy Hour. In addition, she greatly enjoys Gates Bar-B-Q. India cites Brandé Johnson with M2B Virtual Assistance as a favorite female-owned business.       
 India's Kansas City Favorites:
Athlete: Muna Lee
Female Maker: Lori Jamison, Heaven Scent Soy Candles
Drink: Soulcentricitea's Butterfly Pea Flower Tea Lemonade
---
Featured in the March 19, 2022 issue of The Independent.
Photo Credit: Tom Styrkowicz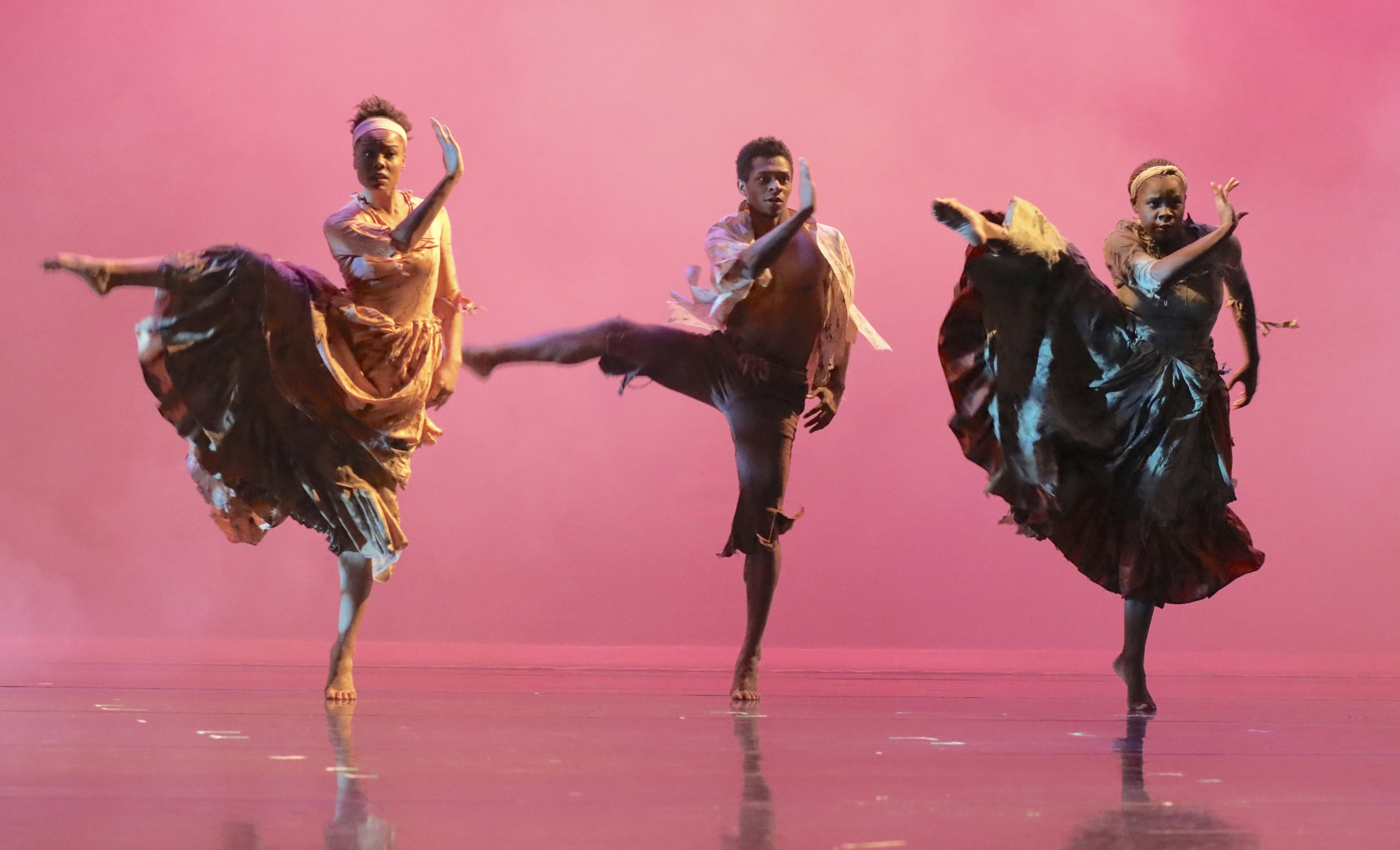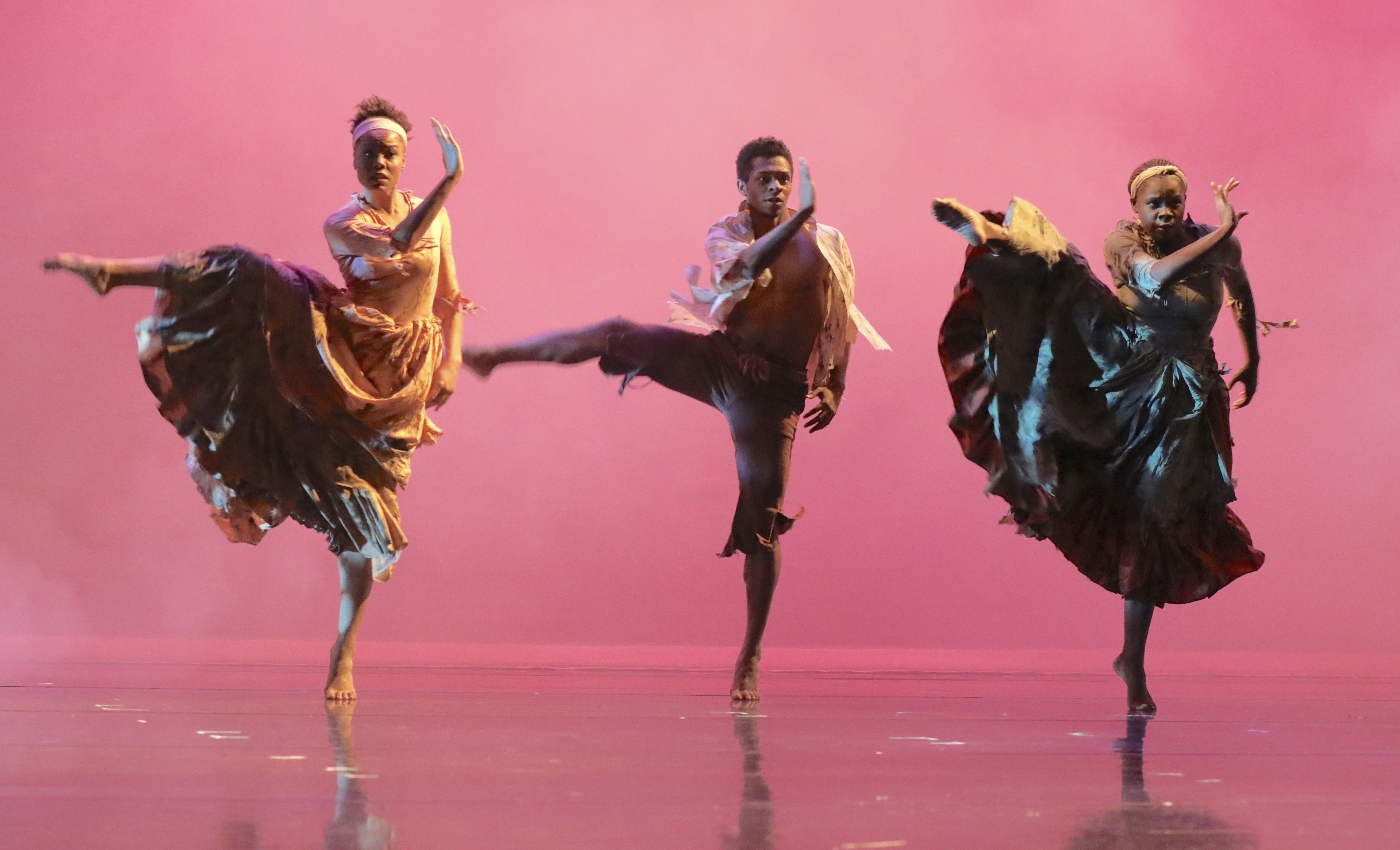 The common perception that the dance world is controlled chiefly by men might be partly true, but the situation in Kansas City presents a noticeably different landscape. Consider this: Of…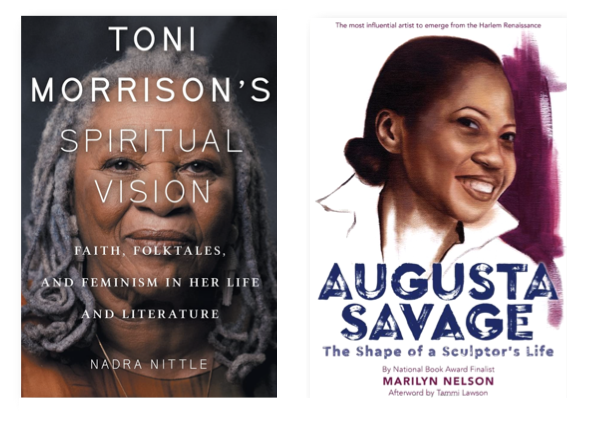 "The most difficult thing is the decision to act, the rest is merely tenacity." Amelia Earhart In this toast to trailblazing women, I wanted to recommend memoirs and biographies of…
Since 1986, Women's Employment Network (WEN) has lived out its vision of advancing positive change in the lives of women, their families, and the community, one woman at a time.…
The words on the wall (and on Instagram, over and over again) say it all: "Strong Women Lift Each Other Up." The mural appears on the exterior of the building…