KCYA Celebrates 50 Years
Kansas City Young Audiences (KCYA), the region's largest provider of arts education, will present its 50th Anniversary Celebration on November 12th at the Kauffman Center for the Performing Arts. It will be one of the first events at the new Center. Idina Menzel, star of the hit television show Glee and Tony winner for her role as Elphaba, the Wicked Witch of the West, in WICKED; will be the featured performer. She also was nominated for a Tony for her role in Rent. "Idina is a perfect fit for our event," says Marty Arvizu, director of marketing and business development for KCYA. "Through her role in Glee, she understands the value of arts education, and all the 'Gleeks' out there are going to just love her. In addition, young people involved in high school and college musical theater will be very excited to hear her sing." Peggy and Bill Lyons and Katie and Clyde Wendel are serving as the honorary co-chairmen.
Bill Lyons states: "I have a special connection to Young Audiences since my parents, Mary and Robert, helped found the Kansas City chapter in 1961, along with Lennie and Jerry Berkowitz, Trudy and Dr. Dewey Ziegler and Norman Hollander, who was the principal cellist of the Kansas City Philharmonic." Others who were involved in those formative years included Norman Kahn, Cecile M. Franking, Virginia Jennings, Esther Brown, Betty Slegman, and Trudy Oliver. "As a child, I watched my parents fundraise for Young Audiences and even helped stuff and seal the envelopes," says Bill. When he and Peggy moved back to KayCee, Lenny Berkowitz convinced Bill to get on the KCYA board. He served from 1990 to 2000 and was the chairman from 1994 to 2000.
The idea for Young Audiences started in 1950 in Baltimore, Maryland. It was originally conceived to expose children to classical music, but its scope has broadened over the years to include the visual arts, dance, theatre, music, and creative writing. There are now 30 affiliates throughout the country, including the one in Our Town. "We have teaching artists from all disciplines, such as hip hop to country musicians, cutting edge performers from the Owen/Cox Dance Group, puppeteers, and actors from the Unicorn and Kansas City Repertory Theatre," says Marty Arvizu. KCYA serves more than 178,000 children each year and has engaged more than 5 million in its 50-year history.
There are basically three major components of KCYA. One is the School and Community Programs, which place artists in the schools through auditorium performances, workshops and residencies in connection to core curriculums. "If students are studying the Civil War in their history class, musicians may come in and perform pieces from that time period," says Bill. "Teachers can supplement their lesson plans in math English and science through the arts. In addition, children are directly engaged in the arts through these workshops and on-going residencies. It encourages participation and experiential learning."
The second component, Arts Partners, founded in 1985 with the help of Adele Hall, is a unique consortium of 16 premier arts organizations, which includes The Nelson-Atkins Museum of Art, the Kansas City Symphony, the Lyric Opera, and the Kansas City Ballet. It provides innovative arts-in-education programs for grades K-12, where children can attend these organizations for further enrichment.
The third component is the Community School of the Arts (CSA), which opened in 2004 and is located at St. Teresa's Academy. It also is where Kansas City Young Audiences is headquartered. CSA offers children year-round after school and weekend classes in dance, drama, visual arts, music, and creative writing, along with programs throughout the summer. "It's important to understand that these programs are for everyone, not just for the gifted and talented," says Bill. "It's a place for young people to go for more in-depth instruction. CSA provides a path for someone already involved in the creative process." Bill believes strongly in the arts being a part of every child's education, and that they make our community more livable. "Through the Kauffman Center for the Performing Arts and the Todd Bolender Center for Dance and Creativity, the new building that will house the Kansas City Ballet, we are making big investments in the arts. We need to prepare our children to support and participate in these institutions. KCYA is a great way to start that process."
Also featured in the August 6th issue of The Independent
Bill and Peggy Lyons, honorary co-chairmen; and  Katie and Clyde Wendel, honorary co-chairmen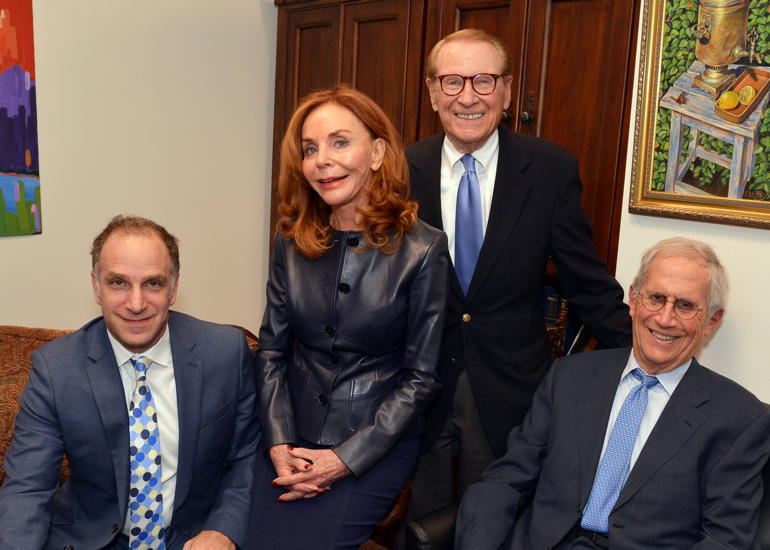 March 21st is the date for Hyman Brand Hebrew Academy's Civic Service Award Private Broadcast Celebration. Pella Fingersh and Neil Sosland are serving as co-chairmen of the virtual event. The…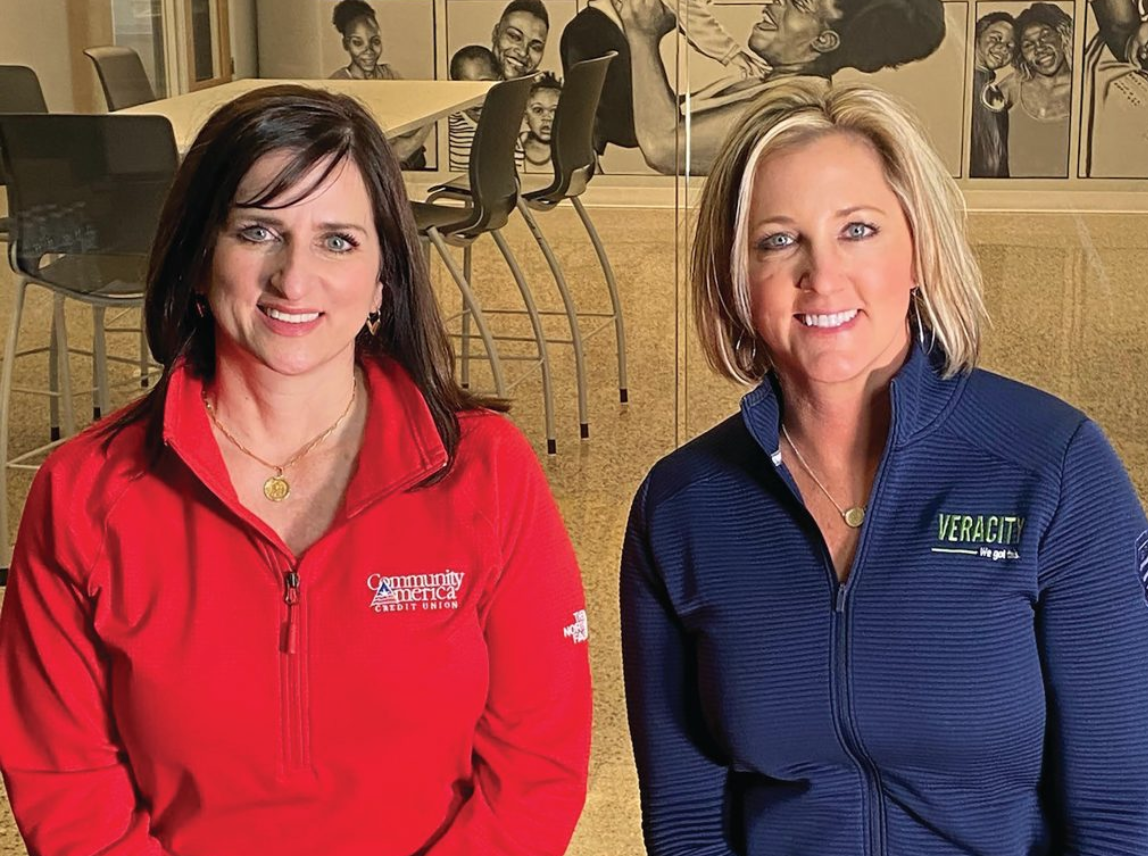 It has been 50 years since Sister Berta Sailer and Sister Corita Bussanmas began what would grow to be Operation Breakthrough. They started by helping a few children, and ended…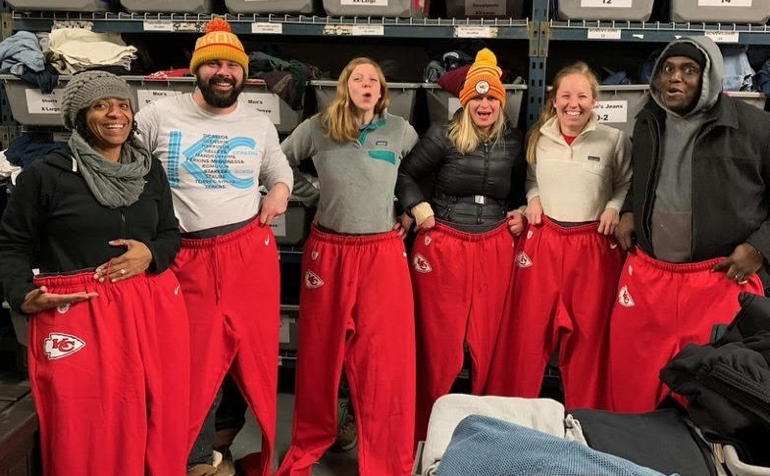 Jennifer Malone is a member of  Centurions, where she serves as the co-chairman for the diversity, equity, and inclusion committee and volunteers with Uplift, HappyBottoms, Harvesters, and Giving the Basics.…
Wendy Savlin has what sounds like a wonderfully rewarding career as senior director, employee experience and culture enablement at T-Mobile. She focuses on connecting employee programs, products, and services to…