LENNY'S WORLD: Stern to take KC Symphony audiences through joyous, intimate centennial celebration
For Michael Stern the centenary celebration of musical icon Leonard Bernstein is a personal journey. The Kansas City Symphony Music Director not only grew up around the enormously gifted conductor-composer-pianist, who would have turned 100 this August 25th, but as a child he regularly attended the New York Philharmonic's legendary Young People's Concerts. As a youth he and his family socialized with the Bernsteins, and as a young string player he rehearsed with the conductor at part of the Curtis Institute of Music Orchestra (which Bernstein had also attended). At 25 he was even featured at a 1986 NY Philharmonic concert in which Bernstein introduced him to the world as a rising young conducting talent. In addition, Michael's renowned father, Isaac, was a close friend and colleague of Bernstein who performed frequently with the Maestro and presented the world premiere of one of the composer's most gorgeously outfitted works, the Serenade for Violin and Orchestra.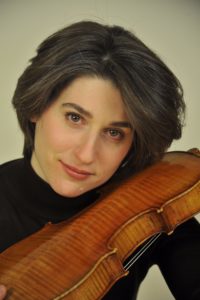 It's perhaps fitting, then, that the Serenade forms part of the opening concert of the Kansas City Symphony's multi-week A Century of Bernstein, which opens this February 2nd at the Kauffman Center and includes six subscription programs featuring a wide variety of Bernstein's music. The commemoration also offers a host of chamber-music performances and other auxiliary events that run well into June, and it embraces a wide range of Bernstein's music featuring such artists as cellist Yo-Yo Ma, mezzo-soprano Joyce DiDonato, conductor David Zinman, violinist Sharon Roffman (who performs the Serenade) and pianist Ran Dank, all of whom were eager to be invited to the party. (See repertoire list below.)
"He was a huge influence on me, as he was on a lot of people," Michael said recently of Bernstein, whose death in 1990, at age 72, was mourned worldwide. "So we wanted to do a real service to what Lenny meant, not only as a composer but as a central figure in 20th-century America." In addition to being one of the most significant musicians of our time, Lenny was also an outspoken social and political figure who argued passionately for the importance of music and culture in our everyday lives: something we could all take to heart, Michael said. "These days we need people who are going to stand up and say what they mean and mean what they say … and advocate for the right things. And he certainly did that."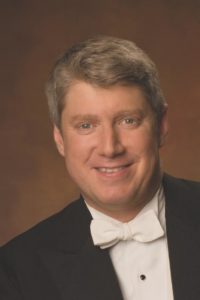 With the exception of the New York Philharmonic (which is presenting a comprehensive array of Bernstein's works), few orchestras worldwide are attempting a festival as broad as Kansas City's. "Everyone I approached, from David to Joyce to Yo-Yo, agreed they would do something," Michael said. "There's nobody who doesn't instantly realize the importance of Bernstein, in his many guises. Yo-Yo first played with him as a child. … And Joyce's desire to do some songs is a nod to his vocal side." In addition to large works such as West Side Story, throughout his life Bernstein penned small-scale vocal works that are intimate miniatures, some of which Joyce will sing on the March 16-18 concerts. "He was a songwriter in the best sense of the word," Michael said. "He could spin a melody in a 'classical' way, but he understood language so well."
. 
FROM BROADWAY TO BRAHMS, WITH STYLE
It's true that the slightly older Aaron Copland (b. 1900) had already brought jazz and other popular styles into the classical arena, but that was only a first step, Michael said. "Bernstein was really mentored by Copland … and he had already started this process, with El Salon Mexico and Appalachian Spring and other works." But Copland's use of vernacular was more self-conscious, less spontaneous, Michael said. Bernstein knew Tin Pan Alley because he'd played and sung it since childhood. "Copland was a kind of a geek in a way, a learned, intellectual guy. Lenny was really a free spirit, extroverted and social and really steeped in popular music, in a way that Copland wasn't. … He grew up playing Jerome Kern and Arlen and Gershwin, and he knew popular song inside-out."
The point being that all of Lenny's gifts (as composer, conductor, pianist, educator, even writer) seem inexorably interconnected. "You cannot separate things and say, He was good for this but not good for that," Michael said. "He was good at everything that he did." As conductor, at times, "he was not to everyone's taste, and that I can understand." Yet the very things that were often cited as excesses were actually part of a process of "becoming" the composer in question. "He understood deeply, the way a composer does, the way a really great musician does, how connections between notes mean something."
Like Lenny, Michael also attended Harvard and Curtis: a reflection, perhaps, of parallel intellectual and musical curiosities that no single school could fulfill. "He was always very supportive of me," Michael said. "In fact he had sent me to Curtis … I think he felt like, 'I went to Curtis, so everyone should go to Curtis.' Even though the Curtis I went to had nothing to do with the Curtis he had gone to." There are famous stories about Lenny railing against the rigors of Philadelphia's quaint but vibrant conservatory, and especially against the strictures of Fritz Reiner's old-world conducting approach. A half-century later, Michael remembers with great fondness Lenny's rehearsals at Curtis, which were some of the most incredible musical journeys the fortunate students had ever experienced.
"What he was doing was unbelievable: catching things and hearing mistakes and getting the back of the orchestra to play a little faster than the front of the orchestra when they needed to catch up—with practically no movement. Just sitting there slouched on the chair wishing he had a black coffee. … As a musician he was a force. It wasn't that at any given moment he was doing something radically different from what anybody else had done. Sometimes yes, sometimes no. But he invested so much of himself in that moment that you felt compelled to try to equal that intensity. That's pretty amazing."
.
FROM CONDUCTOR TO COMPOSER, AND BACK
Bernstein's music is only recently being appreciated in its full range, and renowned conductor David Zinman said he is delighted to conduct the On the Waterfront film suite on the Symphony's February 23-25 concerts. "He was certainly one of the best American composers," said David, who is making his first appearance with the KC Symphony after a storied career as Music Director of several major orchestras (most notably the Tonhalle Orchestra in Zurich and the Baltimore Symphony Orchestra).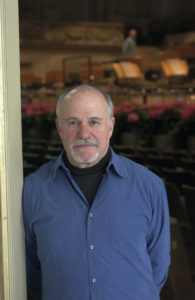 A native New Yorker, David (b. 1936) remembers first meeting Bernstein as a teenaged student at the legendary High School of Music & Art in Harlem—which was literally across the street from Lewisohn Stadium, the since-demolished sports behemoth that for more than four decades served as a sort of "summer home" for the New York Philharmonic.
"We used to sneak out of school and go across the street to Lewisohn Stadium," David said with a laugh. "And I remember after one concert he came over and talked to us. So that was the first contact I had with him." He remembers the young Bernstein especially for his enormous extroversion on the podium, but he said that over the years what he's come to appreciate most is the depth and breadth of the compositions. "I've admired his music actually a little more than his conducting."
Indeed, David has conducted nearly all of Bernstein's music through his career, and has recorded a great deal of it as well: even some of the lesser-known works such as the ballet score for Dybbuk. He has long admired the Symphonic Suite from Elia Kazan's 1954 film On the Waterfront, which was a watershed both for Bernstein and for film music. Like many composers, Lenny found film scoring to be a titanic struggle, but he managed to prevail over Hollywood's then-narrow strictures of "composer-for-hire," David said, producing what is regarded as one of the great film scores of all time. "Bernstein could have had a tremendous career as a film composer."
David is among the many Bernstein admirers who sometimes wishes he had composed more. "He had a great talent for it, as you can see from his earliest music to his latest music. It's too bad that he didn't just keep at it." Granted, composer-conductors often find the solitude of creation difficult. "As a conductor you're always having your ego fed," David said. Bernstein found the adulation he needed on the podium, but "not so much as a composer." Still, "he left a substantial body of work."
In the long run it's fruitless, though, to wish that Bernstein had spent less time being a conductor/pianist and more being a composer. "Why should he have given any of those things up?" Michael said. "It's not for us to say if had just chosen one thing he could have been even greater. … I would argue that, like them or not, the depth of his interpretations as a conductor were absolutely informed by his composing, and by his deep knowledge and his identification with composers." When he conducted, Lenny put himself in the position of the composer, Michael said, "holding the same pencil that Beethoven was holding." And at the same time, "his conducting made him a better composer."
—Paul Horsley 
. 
For tickets to the KC Symphony's Bernstein concerts call 816-471-0400 or go to kcsymphony.org.
Photo IDs and credits, from top: Sharon Roffman, photo by Allen Cohen; Michael Stern, courtesy KC Symphony; Joyce DiDonato, photo by Simon Pauly; David Zinman, photo by Priska Ketterer; Leonard Bernstein, courtesy KC Symphony; Ran Dank, photo by Lisa Marie Mazzucco. 
.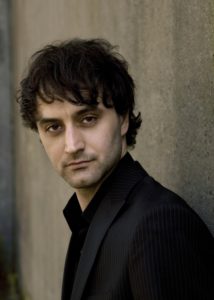 A CENTURY OF BERNSTEIN: The Kansas City Symphony presents works of Leonard Bernstein  
February 2-4: Serenade, for Violin and Orchestra (Sharon Roffman, violin); with Corigliano (Elegy for Orchestra) and Beethoven (Eroica Symphony)
February 23-25: Symphonic Suite from On the Waterfront (David Zinman, guest conductor); with Prokofiev (Violin Concerto No. 2, Stephen Waarts, soloist) and Schumann (Second Symphony)
March 16-18: Songs: "Greeting," "Music I Heard with You," "What Lips my Lips have kissed" (Joyce DiDonato, mezzo-soprano), and the Symphonic Dances from West Side Story; with works by Berlioz
March 23-25: Three Meditations from Mass, cello and orchestra (Yo-Yo Ma, soloist, who will also perform Haydn's D-major Cello Concerto); with Chris Rogerson (world premiere of a KC Symphony commission) and Respighi (Pines of Rome)
April 13-15: Chichester Psalms, featuring the KC Symphony Chorus; with Beethoven (Choral Fantasy, featuring pianist Eldar Nebolsin) and Tchaikovsky (Concert Fantasy)
June 22-24: The Age of Anxiety (Symphony No. 2), featuring pianist Ran Dank; with Berlioz, (Symphonie fantastique)
To reach Paul Horsley, performing arts editor, send email to paul@kcindependent.com or find him on Facebook (paul.horsley.501) or Twitter (@phorsleycritic).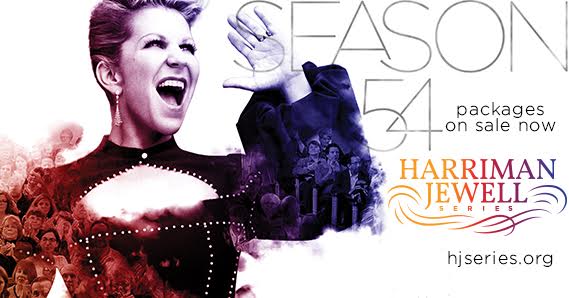 After more than two decades and four deans, it was beginning to look as if the UMKC Conservatory's dream of a new facility would remain just that: a dream. Until…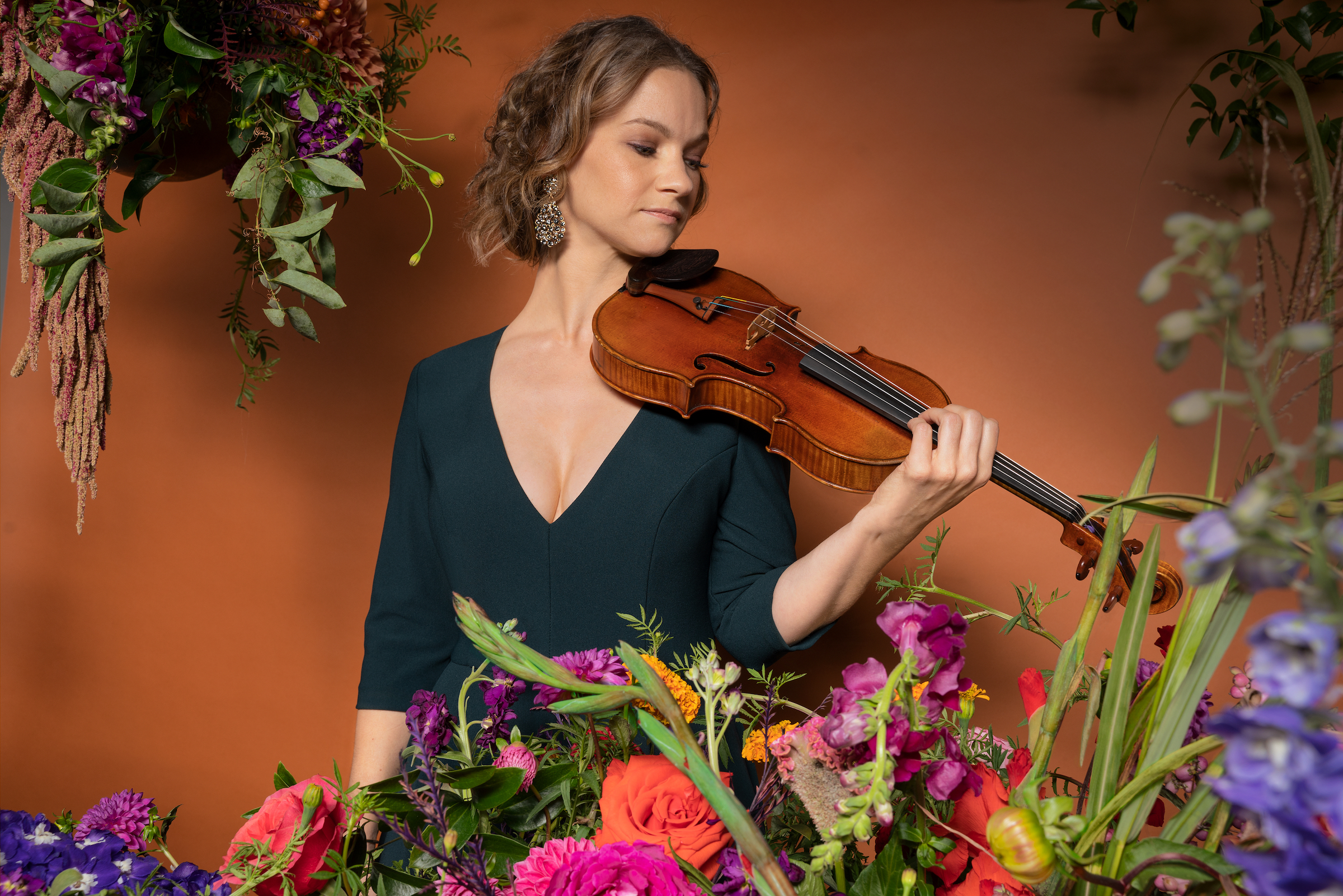 One woman, standing alone onstage. No pianist, no music-stand: Just Hilary Hahn and her violin, creating miracles. That is what Harriman-Jewell Series audiences are likely to experience this October 13th,…
Oh the weather outside is frightful(ly hot). But it won't be for long, so take a close look at this fall's diverse and provocative mix of music, dance, and theater:…
Kansas City Ballet always seems to be building something. For decades, it engaged in refitting existing buildings to meet its day-to-day needs: from the Westport Allen Center to the National…