LIKE NO ONE IS WATCHING: Quality Hill explores dance's contribution to musicals
By Paul Horsley
What is it about a song that makes you want to dance? That's the big question J. Kent Barnhart and his collaborators at Quality Hill Playhouse hope to answer in their brand-new "I Got Rhythm," which rusn through February 19th at the intimate little theater on 10th Street downtown.
Of course there are purely musical elements in classic Broadway and Hollywood-musical songs that get your legs moving, Kent said: syncopated rhythms, a descending bass line, even "hemiola," which is a melodic/rhythmic device that throws you off the beat (think "Puttin' on the Ritz").
And sometimes the lyrics themselves tell you to dance. "In the beginning so many of these songs were Irving Berlin and Cole Porter tunes," Kent said, "and they both wrote their own lyrics. So the text tells you, Get up and dance!" Songs such as Berlin's "Steppin' Out with My Baby" (from the 1948 film musical Easter Parade) and "Cheek to Cheek" (written for Astaire/Rogers film Top Hat) are like "an invitation to dance," Kent added. "Even for somebody like me who can't dance, there is still that urge to react to the music in a physical way."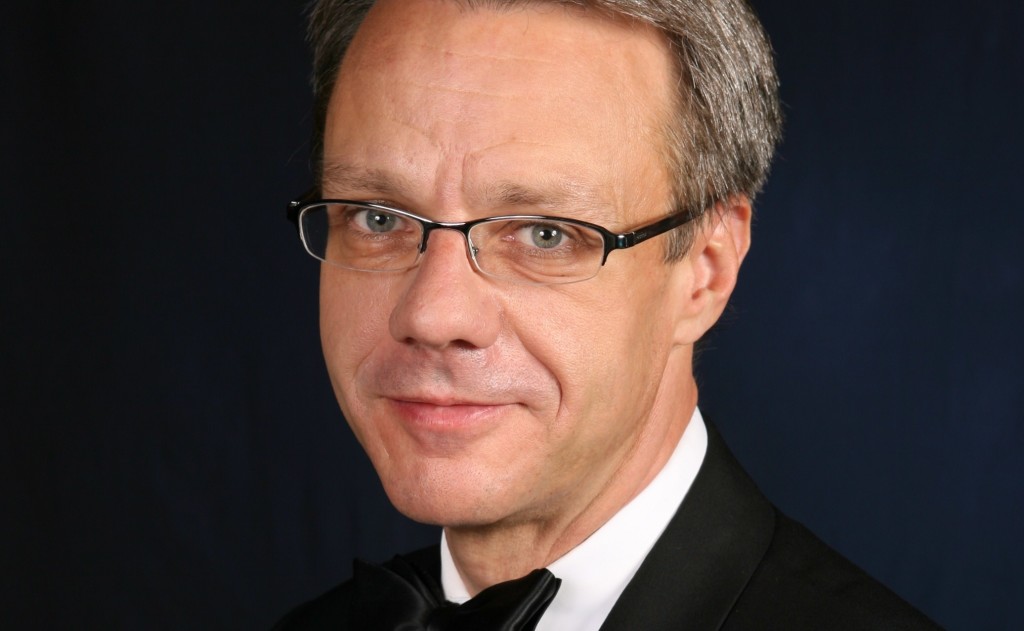 In fact Kent admits that part of his fascination grows from the notion that his own talents lay in music, not dance. "Sometimes it comes from personal envy, because with the exception of six unsuccessful tap lessons, I've never been able to express myself in dance. So part of this comes from a desire to live vicariously through others."
QHP's new show features singer-dancers Amy Hurrelbrink, Stefanie Stevens and Taylor Avazpour, plus Brian Wilson on bass and Kyle Brown on drums. The vocal trio will add as much dance to their singing as QHP's diminutive stage permits, while Kent runs the show from the piano (his legs almost as active as his hands and his vocal chords). "My piano teacher would be horrified by what I do with my feet" he said with a laugh.
Dance and movement are essential to musicals, Kent said, often with quite serious intent. The message of "Tap Your Troubles Away" (a tune from the 1974 Broadway hit Mack and Mabel included in the show), is that dance can be a balm for heartache and depression: Humans have used dance to "work through" things since the dawn of the species. "You feel bad? So why don't you dance?" Kent said.
Dance was central both to early Broadway shows and to early film musicals, and Kent wants to trace a line from vaudeville to Hollywood talkies. "If you could talk, you could sing," he said. "If you could sing, you could dance. And if you could dance, you could create a spectacle."
Early musicals featured songs in which a 128-bar break for dance was de rigeur. "One of the things that has always fascinated me in Broadway musicals, and then in dance films, is the idea of a dance break: using the music to inspire movement that furthers the action. You sing, but during the song there's a dance break, and the movement of the dance advances the story. And that fascinated me."
If there is a continuous line to the present, Kent added, it's that these dance numbers, now as then, have always been central to popular music. "Even as far back as ragtime and the cakewalk, dance steps drove popular music," a trend that continued through the 20th century and up to today.
"Because what did our parents and our grandparents used to do? They used to turn on the radio and dance in the living room," generally to dance tunes from musicals. "If you couldn't be in the ballroom in New York, at least you could be at home listening to it."
In parting, Kent emphasized the unique intimacy of the newly renovated, 150-seat Quality Hill Playhouse, which is like no other theater facility in town. "What's exciting about the Playhouse is that we are really exposed. Both vocally and physically, there's no hiding: You're three feet from the front row, and you'd better have the chops because you can't fake it."
I Got Rhythm runs through February 19th. It includes songs from early film musicals ("Steppin' Out With My Baby," "Putting on the Ritz") and Broadway ("Shuffle Off to Buffalo" and "Tap your Troubles Away"). For tickets call 816-421-1700 or go to qualityhillplayhouse.com.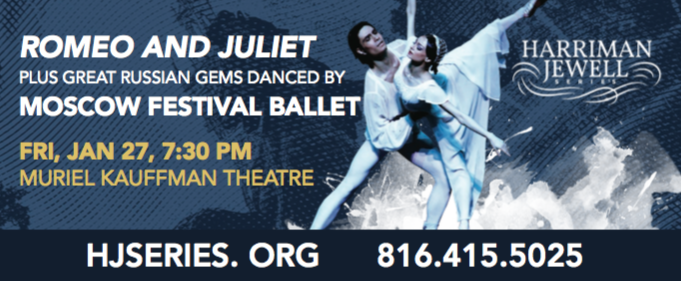 To reach Paul Horsley, performing arts editor, send an email to paul@kcindependent.com or find him on Facebook or Twitter (@phorsleycritic).
At top: Taylor Avazpour / Photo courtesy QHP
 Vanessa Severo  The actor, writer, choreographer, and director is the daughter of Brazilian immigrants. She has appeared on all the major stages in Kansas City and on quite a few…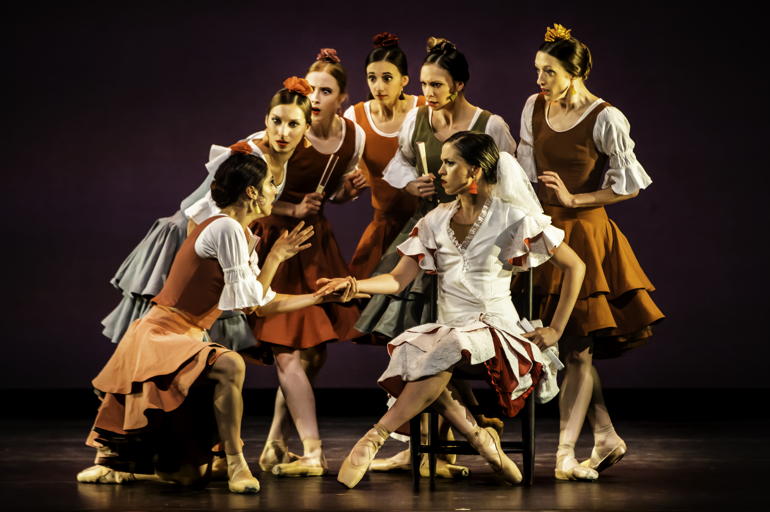 Latin Americans have played a major role in the growth of greater Kansas City for at least two centuries, probably beginning with the founding of Independence, Missouri, in 1821. Yet…
Nearly all of Beau Bledsoe's musical adventures have grown out of a lifelong love of the classical guitar, also known as the "Spanish" guitar. So it made sense that Ensemble…
After more than two decades and four deans, it was beginning to look as if the UMKC Conservatory's dream of a new facility would remain just that: a dream. Until…