Love Knows No Bounds 
Love is in the air, and wedding season is upon us! The anticipation of tying the knot and celebrating a lifetime of happiness can be exhilarating. However, for many LGBTQ+ couples, the journey to finding inclusive wedding vendors can turn what should be a joyous occasion into a daunting task.
In a world where inclusivity is increasingly valued, Kansas City has made strides in embracing same-sex couples. However, not all wedding industry professionals have caught up with the times. The fear of facing discrimination or judgment still lingers for those who are hesitant to come out to every wedding professional they approach. Thankfully, the Kansas City Weddings and Events Coalition (WECo) is here to save the day.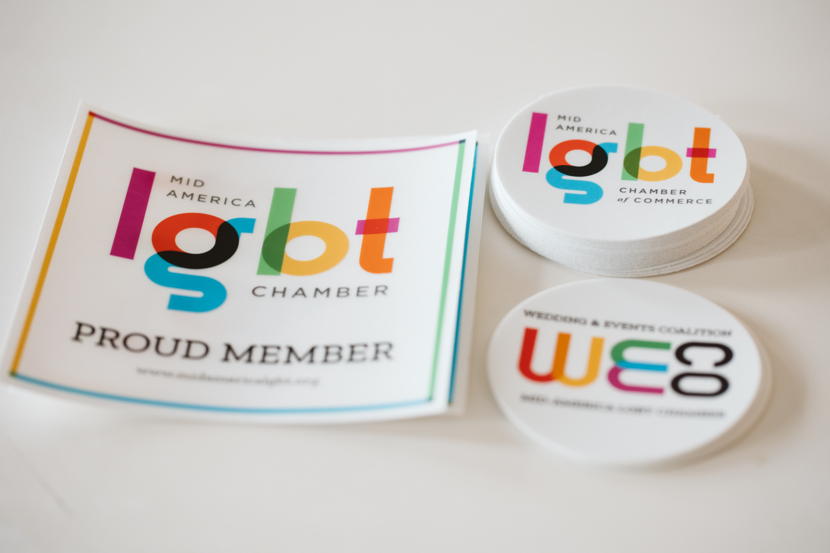 WECo, a community and online directory of wedding and event professionals, is dedicated to providing an inclusive atmosphere for all couples. As part of the Mid-America LGBT Chamber of Commerce, WECo was born out of a realization by Photographer Morgan Miller, who noticed a growing number of same-sex couples seeking her services. When same-sex marriage was legalized in 2015, she decided to gear more of her marketing toward the community. "I think love is love, and we should champion it," Morgan said. "If you're going to be in the business of love, you need to be accepting of all its forms. I would cringe every time I would hear some story about how a cake maker wouldn't make a cake."
Recognizing the lack of resources available to support and guide these couples through their wedding planning journey, Morgan proposed the idea of a directory of inclusive wedding industry professionals to the board of the Mid-America LGBT Chamber of Commerce. WECo was established in 2021, and it has since flourished with 40 wedding and events vendors on board. As part of their membership, each WECo vendor must complete a course in Diversity, Equity, and Inclusion (DEI). In addition, each year they undergo inclusivity training to ensure they are equipped with the knowledge and sensitivity needed to create a safe and welcoming space for all couples.
Jeff Dutzel is a board member of WECo and the owner of Dutzel's Catering and Events – a same-sex-owned business. He said he believes that inclusivity begins with language and representation. For example, vendors who aspire to be more inclusive use terms like "couple" instead of "bride and groom" on their contracts and websites. In addition, they showcase images depicting same-sex couples on their marketing materials, sending a clear signal to LGBTQ+ couples that they are valued and embraced. Jeff said, "WECo aims to foster continuous growth and learning for its members. In fact, WECo vendors come together throughout the year for networking events where they share best practices and experiences."
For Jeff, inclusivity is not just good business; it's a transformative experience for couples. Having walked down the aisle with his husband in 2016, he understands the immense pressure and challenges faced by the LGBTQ+ community when planning a wedding. "Coming out to family is traumatic," Jeff acknowledged. "Now imagine coming out to 12 vendors to plan your wedding—it dampens the excitement. Some will not do business with same-sex couples and WECo provides a safe space for them." While some vendors clearly still have work to do, Jeff asserted that most professionals genuinely desire inclusivity.
Looking ahead, Jeff envisions that same-sex wedding events will become increasingly more common. In the past, same-sex couples often opted for courthouse ceremonies to avoid potential backlash. However, as society becomes more accepting, the LGBTQ+ community is more empowered to celebrate their special day in grandeur. "Same-sex weddings are going to be a bigger piece of the pie," Jeff said. "As the years go on, more same-sex couples will want elaborate weddings. Businesses that are not inclusive will be ousted because the word will get out." 
In the meantime, as society evolves to greater inclusivity, WECo stands as a beacon of hope and support for both engaged LGBTQ+ couples and wedding industry professionals. For couples, finding the perfect vendors is just a few clicks away. WECo's directory offers a sanctuary of inclusive wedding professionals who understand the LGBTQIA community's unique needs and embrace their love stories. From photographers to caterers, florists to planners, WECo's directory is an invaluable resource to help couples plan the wedding of their dreams.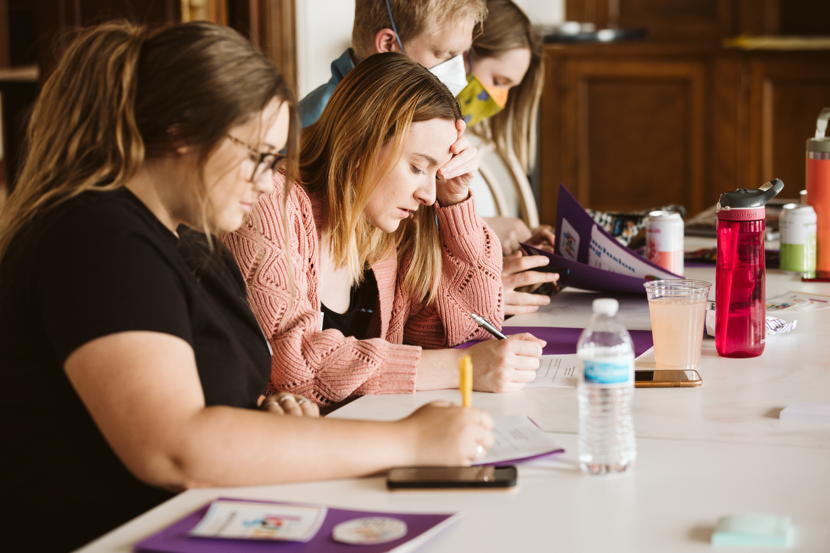 Meanwhile, wedding professionals can enhance their businesses while fostering a more welcoming industry through membership, which is available on the WECo website. By becoming a WECo member, not only will businesses enjoy the benefits of the Mid-America LGBT Chamber of Commerce, but they will also gain access to industry-leading educational opportunities and inspirational networking events. 
Love is love, and WECo ensures that it knows no bounds. So, as wedding season approaches, let's celebrate love in all its forms and support organizations like WECo that champion diversity, equality, and inclusion.
Visit the WECo website: midamericalgbt.org/weco, to find inclusive wedding and event professionals. 
Featured in the July 8, 2023 issue of The Independent.
By Monica V. Reynolds
Photo Credits: Black Coffee Photo Co. and Hey Tay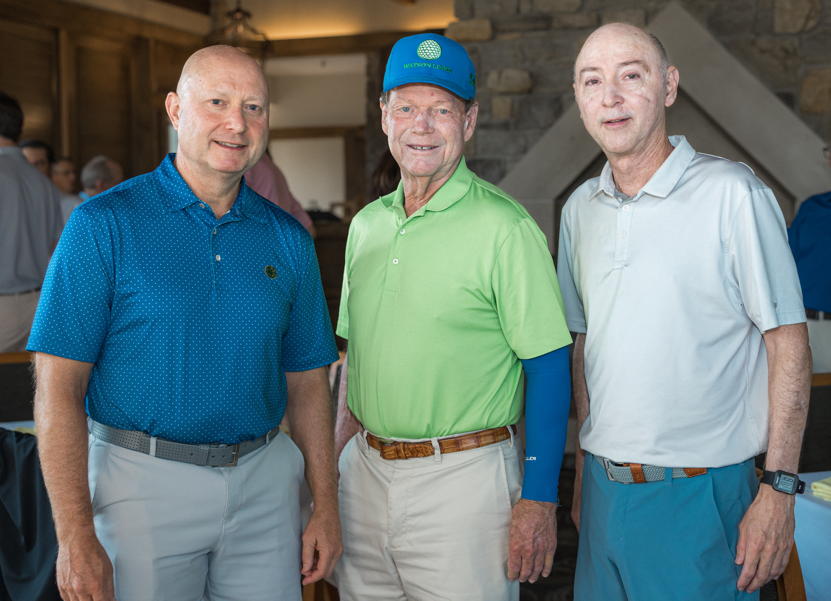 For 25 years, Tom Watson's Day For Kids Golf Tournament has raised funds to ensure that young people have the opportunity to learn to play – and love – golf.…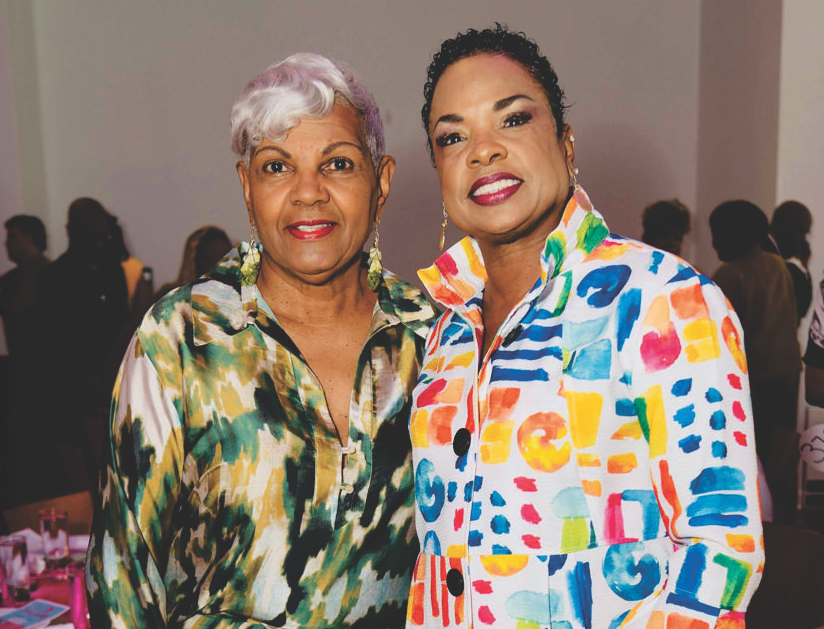 The Gallery Event Space was the site for Awesome Ambitions' Purse-onality 2023. The festive event featured two fashion shows, a brunch, and entertainment from Eboni Fondren. Awesome Ambitions girls modeled…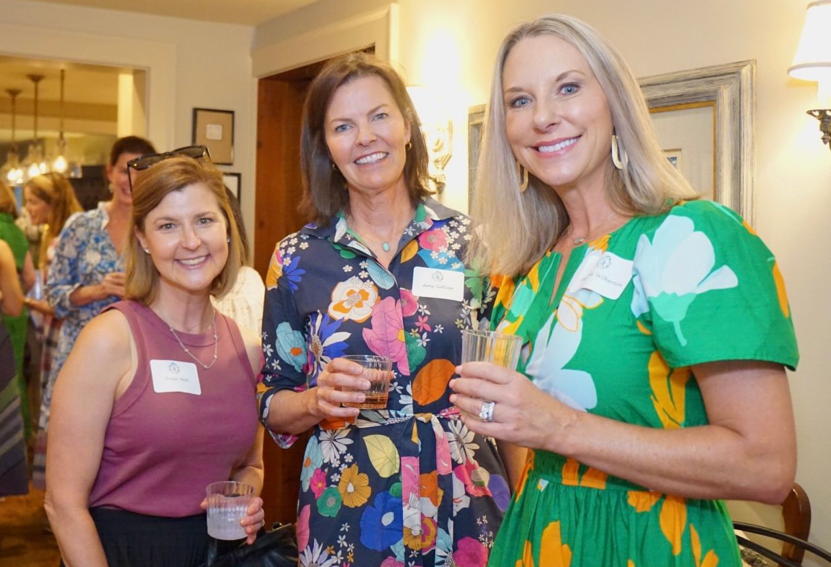 Missy Schaffer's lovely home was the site for the BOTAR Mothers' Dessert on June 22nd. Excitement was in the air for The BOTAR Ball, which will be held on October…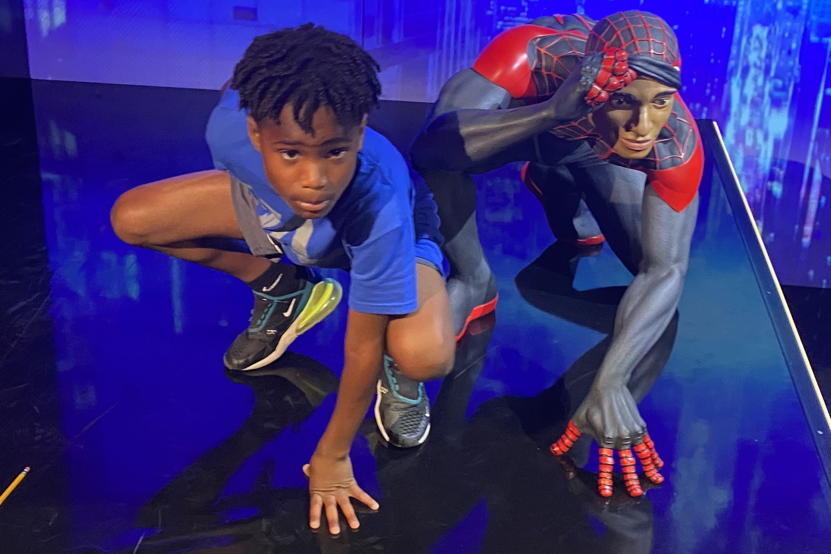 The residents of Our Town love the summer months, and The Independent delights in sharing your special moments. …