LOVE STORY AS SOCIAL CRITIQUE: KC Actors Theatre presents starkly relevant classic
Theater about economic disparities will always be current. From the master-servant dynamics of Shakespeare's plays to close-to-the-bone American tales such as Death of a Salesman or even Stephen Karam's recent The Humans, most of us can relate to plays in which the struggle to survive forms the very core of the drama. When Darren Sextro saw the 2015 Broadway revival of David Hare's 1996 classic Skylight, which had originally dealt with the accumulation of wealth in Margaret Thatcher's Britain, its timeliness leapt off the stage.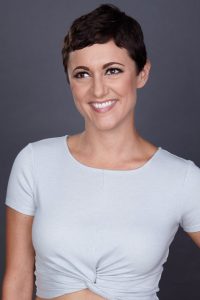 "Self-pity!" exclaims financially struggling Kyra Hollis in the play, to her absurdly wealthy ex-lover, John Sergeant. "Self-pity of the rich! No longer do they simply accumulate! Now they want people to line up and thank them as well!" (Does the phrase "job-creators" come to mind?)
"I was completely captured by the story and wanted to bring it here," said Darren, who acted locally as a youth and through the years has worked his way from community theater to directing major productions at the Unicorn and Kansas City Actors Theatre. In fact it was at the Unicorn that Darren had first seen the play back when it was new, and seeing it more than two decades later he realized it would require very little "touching up" to make it current.
"This play was written 23 years ago and it still feels like it could have been written today. It addresses the issues that we're dealing with right now: Poverty versus money, upper middle-class versus lower middle-class, the divides and the attitudes around them."
The timeliness wasn't lost on the theatergoing public: The 2015 production of Skylight was nominated for seven Tony Awards, including nods to all three actors (Bill Nighy, Carey Mulligan and Matthew Beard), winning the prize for Best Revival of a Play. Profoundly moved by the production, Darren made a beeline to the KCAT Board, of which he is President, and convinced them not only that it was high time to present the work here again, but also that Kansas City had the perfect couple for the lead roles.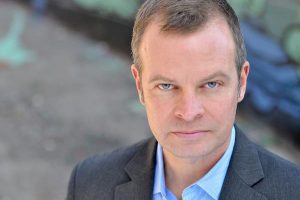 From May 23rd through June 10th at H&R Block City Stage, KCAT presents Skylight, with the marvelous Katie Karel as the idealistic Kyra and KCAT Artistic Chair John Rensenhouse as self-made restauranteur Tom. Charlie Spillers is Edward, Tom's rebellious but well-meaning son.
What's especially poignant in this story, Darren said, is the heroism of a young woman who has rejected the high life in order to try to change things for the better. "She's a teacher, not well paid, who's working in a troubled and violent school. She's living a simple life within her means. And she's perfectly okay with that." Tom (with whom Kyra has previously had a long-term affair) simply can't grasp this, "instead casting judgment, essentially saying, Why would you choose to live like this, when I can make things better for you?"
Meanwhile Tom is despondent without Kyra, which comes as a bit of a surprise to her and is a source of anguish to the son, Edward. "Everyone said to me, Alice wasn't as clear as him," Edward says of the dynamic between his parents. "People assumed she was some sort of dumb ex-model. But she kept Dad moving. Now he just sits there."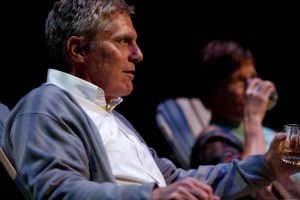 Born in Sussex in 1947, David Hare had already established himself as a rabble-rouser when he startled the theater public with Skylight, which was an overnight sensation first in London and then in New York. "Theatergoing today doesn't get much better than this," wrote Ben Brantley in The New York Times. "Mr. Hare has written a play that is both devastatingly clear-sighted and compassionate." In his review of the revival two decades later, Brantley took his praise a step further: "The friction and the possibilities of fusion between Kyra and Tom … make Skylight one of the most intelligently sentimental love stories of our time."
Which doesn't mean this play avoids bitter realities. As David Hare himself told Roslyn Sulcas in 2015, in a discussion of the New York revival: "The questions of how society organizes itself remain constant. What surprises me is the number of people who say, 'Oh it's so relevant now.' It was relevant then, too!"
Will Tom and Kyra get back together? To be sure, life is messy and rarely works out the way we think it should. This play has perhaps larger ambitions. "Mr. Hare pricks at our tear ducts with the aim of expanding our eyesight," Brantley wrote. "There's a big, heaving, conflicted world beyond Kyra's shabby little apartment."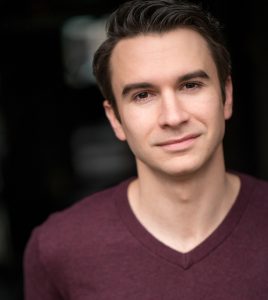 On the other hand, much of the human drama of Skylight lies in the "tug" of our natural romantic instincts. Part of us hopes that they'll discover a way to live happily ever after. "I wish that they could find a way to connect," Darren said, adding that any such talk remains conjecture until rehearsals begin and the actors add their input to the process. (Rehearsals had not begun when we spoke.)
"I worry more for Kyra: I want her to be able to live the values that she has dug her heels into. But I feel like she needs him to be on board." On the other hand, Darren added, "I feel like it's all for naught if we have two people and we spend so much time them … and what? We're supposed to believe that they're not meant for each other?"
—By Paul Horsley
For tickets to Skylight call 816-235-6222 or go to kcactors.org.
To reach Paul Horsley, performing arts editor, send email to paul@kcindependent.com or find him on Facebook (paul.horsley.501) or Twitter (@phorsleycritic).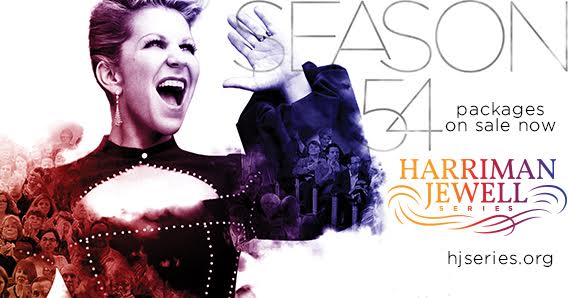 After more than two decades and four deans, it was beginning to look as if the UMKC Conservatory's dream of a new facility would remain just that: a dream. Until…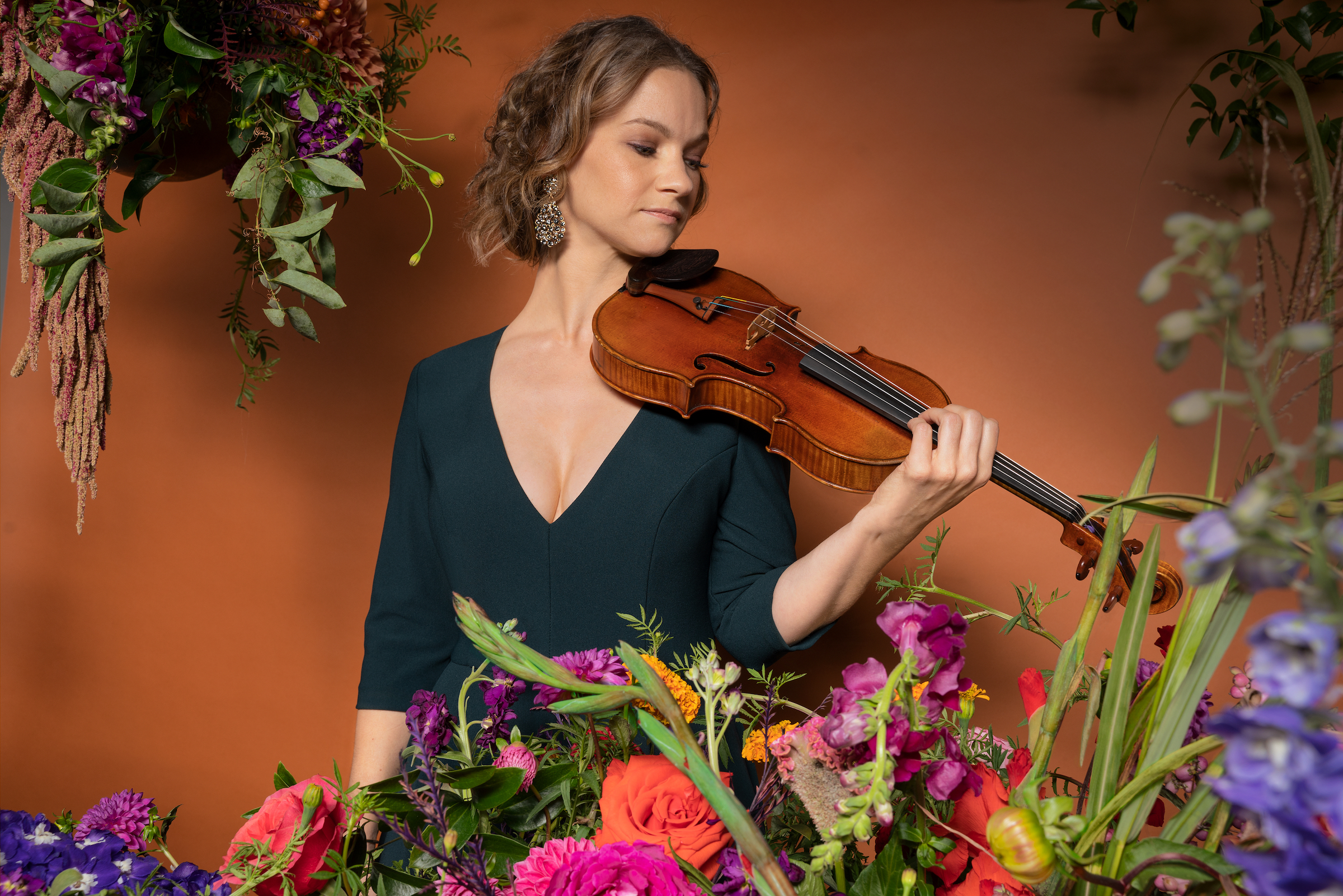 One woman, standing alone onstage. No pianist, no music-stand: Just Hilary Hahn and her violin, creating miracles. That is what Harriman-Jewell Series audiences are likely to experience this October 13th,…
Oh the weather outside is frightful(ly hot). But it won't be for long, so take a close look at this fall's diverse and provocative mix of music, dance, and theater:…
Kansas City Ballet always seems to be building something. For decades, it engaged in refitting existing buildings to meet its day-to-day needs: from the Westport Allen Center to the National…