AN AMERICAN FABLE: Kansas City Ballet to open inaugural Kauffman Center season with historic 'first'
Imagine a full-length ballet like Swan Lake or The Nutcracker,but based on an American subject and crafted by an entirely American creative team. You'll have to imagine it, because such a thing has not existed – at least not until now. More than a quarter-century ago, composer Maury Yeston began to ponder this gap in the repertoire, and he determined to do something about it.
"There are wonderful Copland and Virgil Thomson ballets that are 30 minutes long," said the music theorist, musicologist and Tony Award-winning Broadway composer of Nine, Grand Hotel and Titanic. "But I couldn't find a full-length American ballet on an American literary masterpiece." Maury was speaking to a small group of supporters and reporters at the Kansas City Ballet's November press conference announcing that Tom Sawyer: A Ballet in Three Acts will indeed become a reality in October 2011, as part of the Ballet's inaugural season in the Kauffman Center for the Performing Arts. With choreography by Kansas City Ballet artistic director William Whitener and a design team consisting of Walt Spangler (sets), Holly Hynes (costumes) and Kirk Bookman (lighting), the three-act ballet will indeed become, as far as anyone has been able to determine, the first evening-length American ballet on an American story.
"Somehow it was obvious to me that Tom Sawyer was the answer," Maury said, "because here is a great masterpiece, here is a great piece of Americana, and here is a great piece of the American myth, in which Mark Twain has preserved for all eternity the essential nature of boyhood. And it occurred to me that the reason it is so treasured for us is because metaphorically it was also the youth of America that it captured, the America of the 1870s that still had the openness and the frontier and the possibility of doing anything." Once the light bulb for the ballet's story had switched on, Maury said he "ran to the piano and started to write like a madman. But I stopped myself and I said, wait a minute. You're a composer – and it's arrogant of a composer to say, 'I wrote the music, go dance.' Even Tchaikovsky worked with the choreographer." He realized that he couldn't complete the task until he had found just the right collaborator for his ballet – "even if it takes the rest of my life, and it almost did."
Fast-forward two decades, when Maury watched a video of William's Gingham Shift, a ballet about children at play he created for the Kansas City Ballet in 2005. "The minute I saw Gingham Shift, I said that's the person I've been looking for for 20 years," Maury said. Whitener's ballet had just the qualities of "youthfulness, Americana, simplicity, a folk flavor – and utter originality. I'd never seen anything like it. I looked at it and said, that is exactly the world of the music I've been writing, and now I can finish." He called Whitener "the most profound figure working in American dance today, unquestionably."
Whitener is also a longtime an admirer of Maury's work, and he likened Tom Sawyer to a Broadway production. "It's growing as you go. And frankly, until we have the dancers in the studio it's hard to say what it will look like. I need to have the flesh and blood there. They're part of the exchange." Rehearsals begin in January in the Ballet's temporary studios, and will eventually move the Kauffman Center stage.
Tom Sawyer is ideal for dance for another reason, Maury said: Its episodic quality. "Because ballet is episodic, and so is Tom Sawyer. They have to paint the fence. He and Becky get lost in the cave. He's in love with Becky in the school room. Tom and Huck go off and get lost, and they attend their own funeral. Injun Joe commits a murder. We all know the stories. We walk in whistling a lot of the stories."
At the press conference, held in an upstairs room of Webster House overlooking the Kauffman Center site, Maury sat at the piano and played through several of the themes from the Tom Sawyer music. Its music was in keeping with his high-toned Broadway style, but with bits of Americana included, in the form of allusions to Stephen Foster, Joplin, Copland, Bernstein and others. "As a composer and as a musicologist, I wanted to capture the whole history of this great tradition of American music," he said.
Tom Sawyer, which runs October the 14th through the 23rd and stars company dancer Alexander Peters in the title role, is the first show in an ambitious 2011-2012 season for the Ballet. The lineup also features the annual Nutcracker (December the 3rdthrough the 24th), a reprise of Ib Andersen's capital Romeo and Juliet (February the 17th through the 26th) and a season finale of Masters of American Dance (May the 4th through the 13th), with works by George Balanchine (Serenade) and three choreographers who were closely associated with him through the years: Jerome Robbins, Peter Martins and Todd Bolender.
The Ballet's press conference also included comments from several key players in both the Ballet's successes and the Kauffman Center's upcoming grand opening. Ballet president Siobhan McLaughlin Lesley said that the upcoming season "is a tribute not only to our city and our region and our nation, it's also a tribute to our roots in dance, our roots in the United States, and it looks forward to the future that we have in dance with Bill as our leader." Executive director Jeffrey Bentley introduced Julia Irene Kauffman, chair of the Ballet, the Kauffman Center and the Muriel McBrien Kauffman Foundation named for her late mother. "We are very very, privileged to have to have here today not a leader but the leader," he said, "the person who is responsible for, it seems, all good things." Julia took to the mike to say she was proud of the company's innovation and wisdom. "I'm very pleased to be associated with Bill and Jeff and all the people of the Kansas City Ballet." Kauffman Center president and CEO Jane Chureminded the audience that the Ballet – as one of a trio of resident companies including the Kansas City Symphony and the Lyric Opera – was one of the reasons the center was built. "So much care and craftsmanship have gone into this theater to provide features that would be advantageous for dance," she said. "We we are deeply honored to have the Kansas City Ballet showcase those features."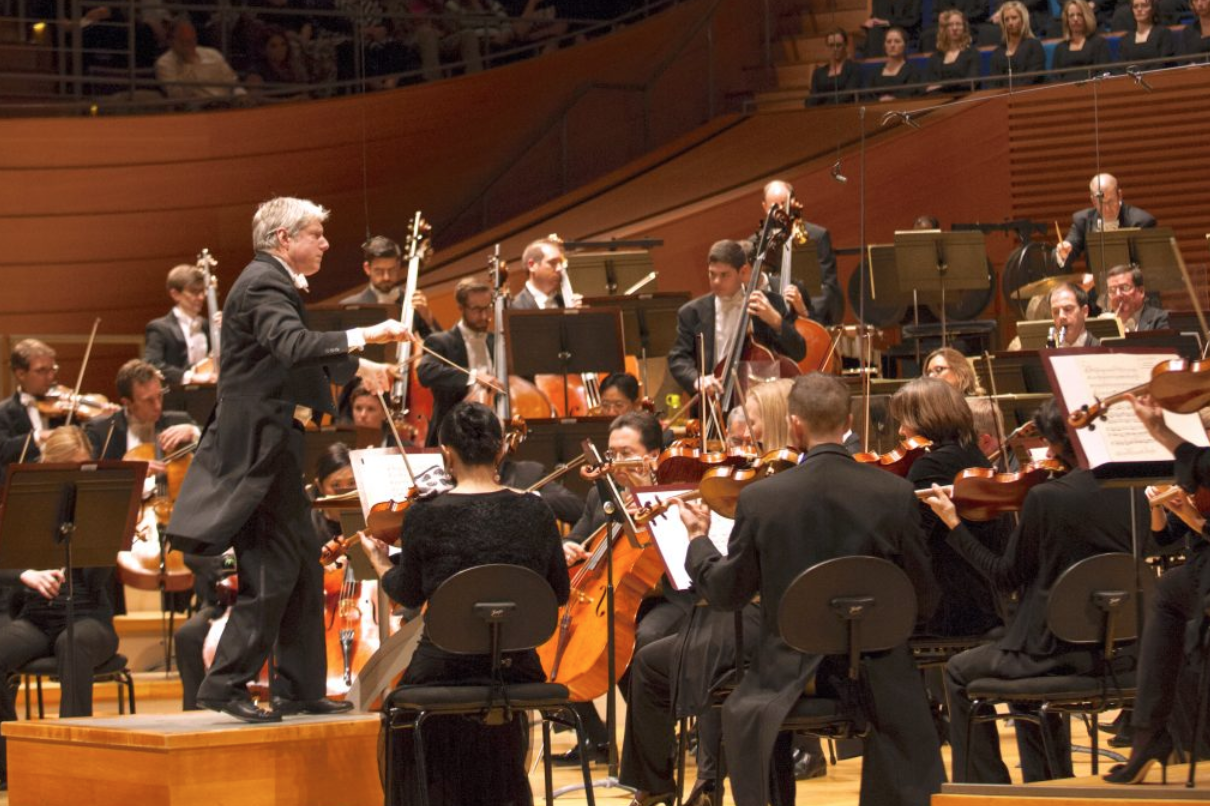 Suddenly, classical radio is back. Almost exactly 20 years after its disappearance from the FM dial, the music that Kansas City is becoming known for worldwide has made its way…
Artists have always delighted in playing notes that are not in the scale, or painting outside the lines, or staging plays is odd places. After a few weeks of hand-wringing,…
Choirs always seem to bring joy into a room. And if the singers are feeling it, chances are it will spread to the listeners. "You dispel any myths or any…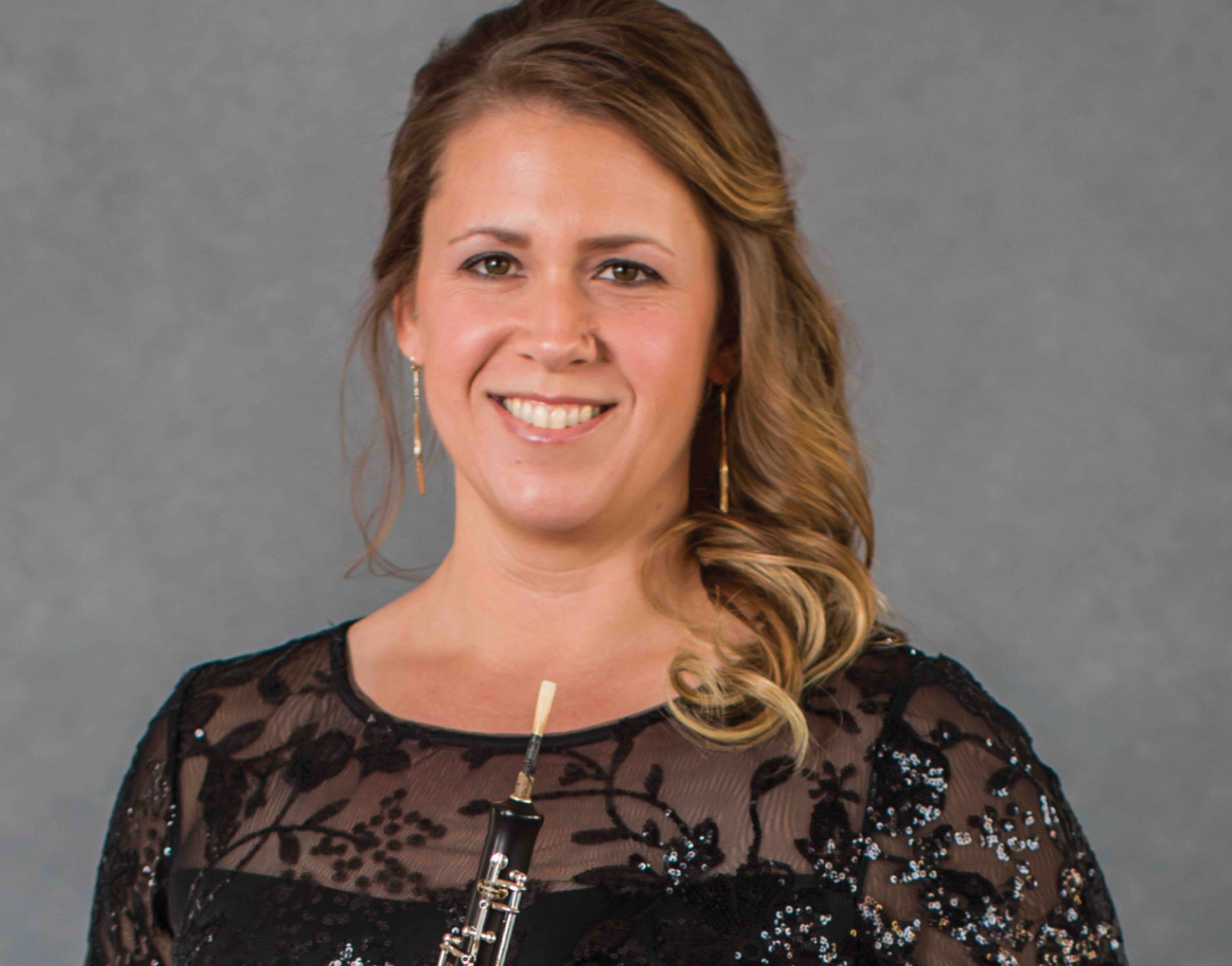 When oboist Kristina Fulton spends hundreds of hours carving Mediterranean cane into paper-thin strips of reed, she has a single purpose in mind: to produce the most gorgeous sound possible.…