MUSIC TO OUR EARS: Youth orchestra inspires hope, spurs students to broad-based achievement
When Darryl Chamberlain established the A-Flat Music Studio Inc. in 2016, he had several goals in mind. First, he believed that young people ages 10 and up should learn how to read music, through a fundamentals class, while learning to play an instrument.
Because "when you play by ear it is based on your imagination or memory of a song," Darryl said. "If you remember the great chords you used last week, fine: but most of the time you don't… so your performance varies every time. That's why notation was invented, it helps the quality of the music stay the same… or get better."
He was also determined to provide the students in his orchestra with musical instruments to use, which he initially drew from the collection he had acquired over the years in pawn shops or through online purchases.
Each Saturday at Jamison Memorial Temple CME, students come to study with Darryl and several other professional teachers. Darryl now has enough instruments to provide for two full concert bands or one full orchestra: With 25 or so students in the program, there is room to grow.
The Kansas City-born industrial technologist and technical writer (who also has bachelor's degrees in secondary education and history from UMKC) has become an expert in orchestration and creates arrangements in which students from various levels can participate.
It's a skill he learned when he formed his first ensemble, The Chamberlain Ensemble in Texas (which also included vocalists). In 2004, Darryl returned to Kansas City after two decades in Texas: The Chamberlain Ensemble was the predecessor of the A-flat Youth Orchestra, which consisted initially of five of Darryl's six sons and several youth and adults from across the county, often playing arrangements written by Darryl himself.
"And that's where I started learning the orchestral blends, that some instruments don't sound good together, and some sound really great together."
On June 12th at noon, the A-Flat Youth Orchestra will be among the participants of the annual Future Stages Festival, performing at the Kauffman Center for the Performing Arts.
The A-Flat Music Studio Inc., the non-profit organization that serves as the managing agent for the A-Flat Youth Orchestra, was born partly out of frustration. When Darryl returned to his hometown after a 20-year absence, he attended the American Royal parade only to find that the Kansas City, Missouri, schools no longer had bands in the parade.
"I said, What happened? And I started looking into it, talking to music teachers and principals at different schools, and what I found out was that most of them didn't have school bands anymore or had diminished their programs."
Darryl decided to take initiative and start his own program, partly because of his firm belief in the power of music to improve the lives of young people.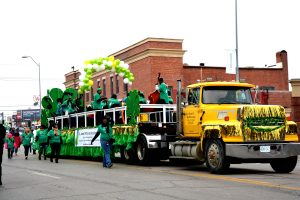 "What the schools were doing was diminishing the programs that were teaching kids character," Darryl said: though he emphasized that the situation in Kansas City schools has improved significantly since he moved back, through strong leadership, school partnering programs, and other initiatives.
"If children learn character, and take that into the populace of the school, other kids pick up on that," he added. It's difficult to teach character with algebra, "but we teach character in music studies, because you have to work with other people, you have to learn to get along with other people."
It's also true that a number of studies have shown one thing: "That of all of the vices that we struggle with, music students have the lowest incidence," Darryl said. "Pick a vice, and you won't find it within an effective music program."
A-Flat Music Studio Inc. has certainly had a positive effect on Marzell, a 13-year-old middle schooler who started the alto saxophone around age nine and through it has found a great way to express himself.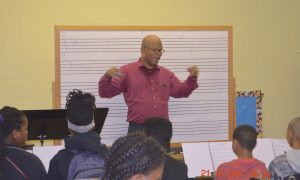 "When I play music, it makes me feel calm," said Marzell, who remembers especially playing a solo of "Misty"at the Gem Theatre. "Even if I'm in front of a whole bunch of people, it doesn't matter, because I'm just expressing myself… expressing how I feel in my music."
His grandfather, Michael Bell, attests to the positive effect that music has exerted on Marzell. "I've seen how he has excelled in other areas of his education," he said. Darryl had told Michael about the connection between music and scholastics: Now he has seen it firsthand. "Since Marzell's been in the program, I've seen how he's improved," Michael said.
Benoy Bhowmik has watched the same phenomenon with his sons, 13-year-old Sudipto, who plays guitar primarily, and 12-year-old Dipanto, who plays marimba. "Music is actually something that humans need," Benoy said. "As much as anything, it fills the mind and soul."
Sudipto puts it another way: "Music is something that nature creates," he said, alluding to the way in which the overtone series determines natural harmonic vibrations. "Every sound and aspect of all the music we hear comes from nature, and we have to fully understand nature to understand music fully."
When Dipanto first saw the marimba he immediately wanted to try it. "And I basically fell in love with the sound," he said. "It calms me down… and sometimes it also helps me focus. Because you have to focus on what notes you're playing, and what the others are playing."
Darryl's own journey toward music is a remarkable story in itself. As a kid he remembers hearing complex music in his head, and although initially he had a vocal range of four notes, with the help of guitar and keyboard studies he was able to expand his ear and his vocal range.
"And I got to where I could sing in tune with the guitar… and I worked my range up to an octave." Later, while studying drafting at Grayson College in Denison, Texas, he took voice lessons and music theory courses, both of which opened up new worlds. His beautiful voice opened up so much that he became a favorite baritone, first at Grayson and later at Collin College Community Choir.
The theory classes, "opened the door," he said. "Because if you had any doubts about what music was about, then music theory answered all the questions." As he began to sing in public more, he found that his voice instruction had helped him produce a sound that made people sit up and notice. "You can get there if you're willing to put in the work, and you have a teacher to guide you."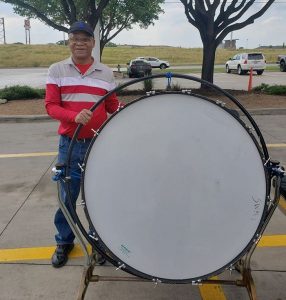 Teaching began to come naturally to Darryl, too, and this gift manifested itself first in the Texas-based Chamberlain Ensemble, and, upon his return to his home state, in the Kansas City-based A-Flat Orchestra that is making impact locally on young lives every single day.
Once the A-Flat Youth Orchestra became established, it wasn't long before the community, and the nation, began to notice its efforts. First came an article on the front page of The Kansas City Star,then a feature on NBC's Today Show in August 2017,then spots on local television news shows. At last the group was receiving the attention it merited, and local invitations began to flow in.
"For everything that's broken, there is a way to fix it," Darryl said. "And I take that into my music classes."
For information about the Kauffman Center's Future Stages Festival, including a full performance lineup list, go to kauffmancenter.org. For more information about A-Flat Music Studio Inc. and its Youth Orchestra, visit aflatmusicstudio.com.
—By Paul Horsley
To reach Paul Horsley, performing arts editor; send an email to paul@kcindependent.com or find him on Facebook (paul.horsley.501) or Twitter/Instagram (@phorsleycritic).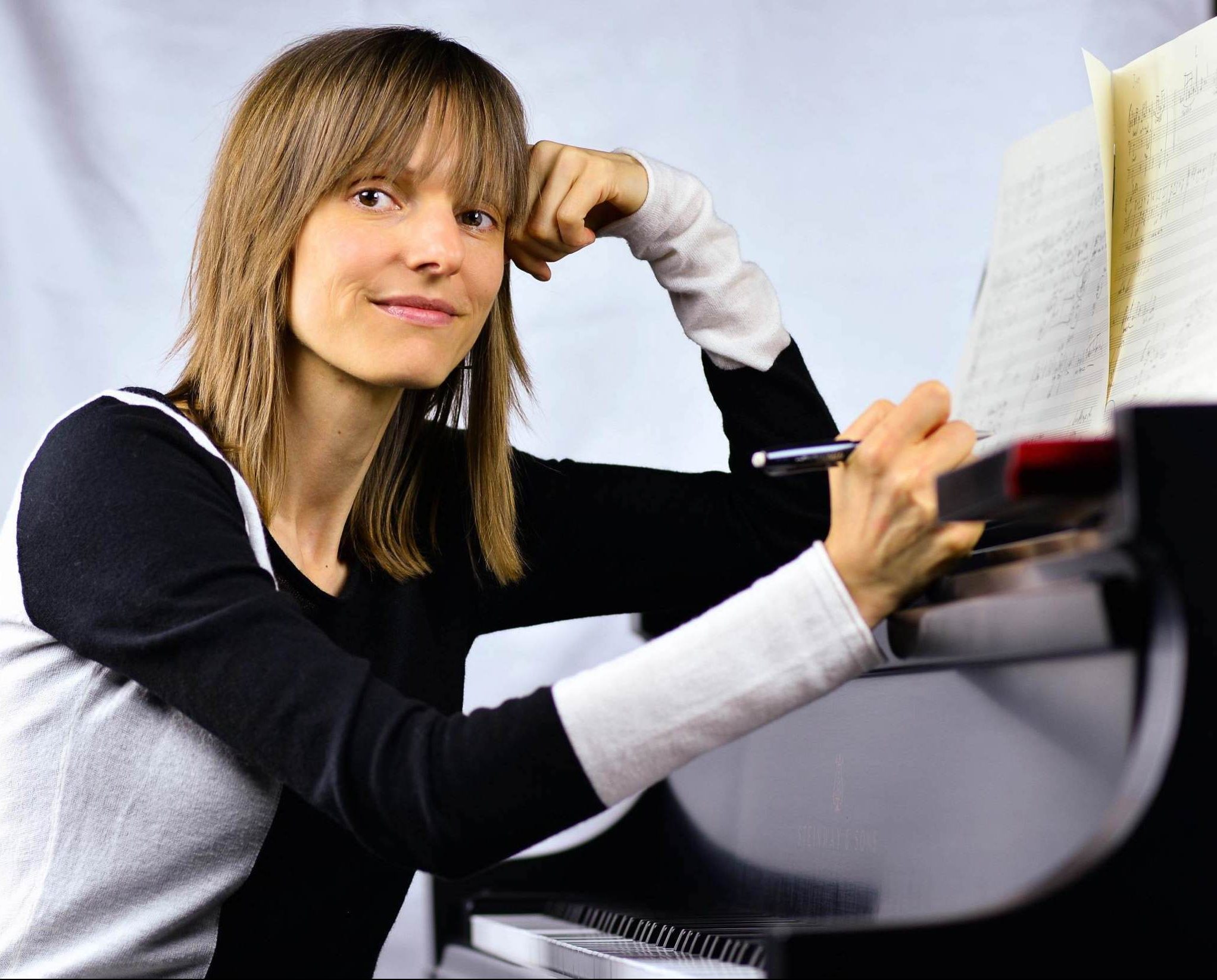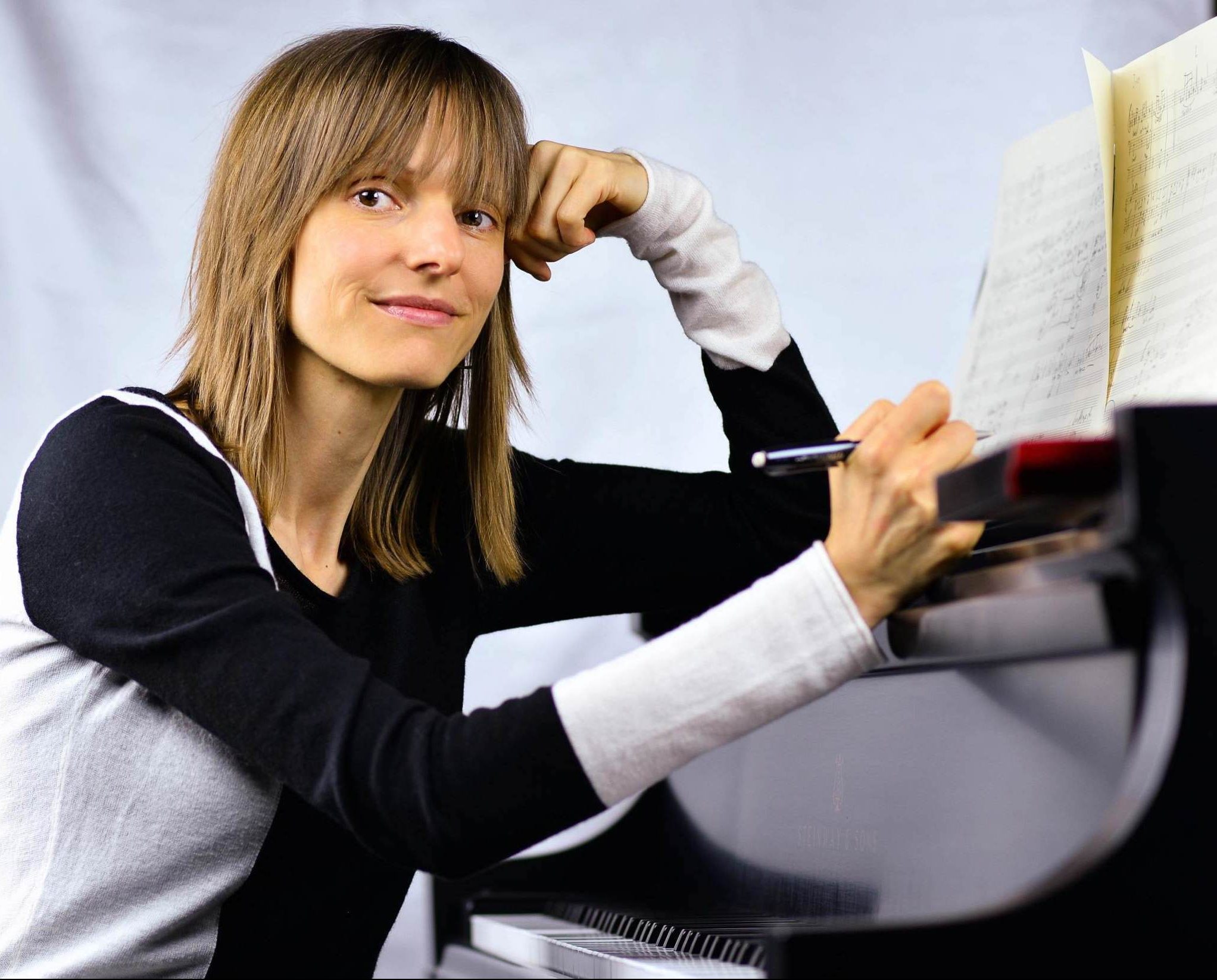 Kansas City takes pride in the longevity of its major performing-arts groups, and this is as it should be. But sometimes we get so wrapped up in the celebration of…
In art, as in life, love usually triumphs. As a send-off for all of this summer's Kansas City newlyweds, we found 10 famous onstage weddings (from the world of opera,…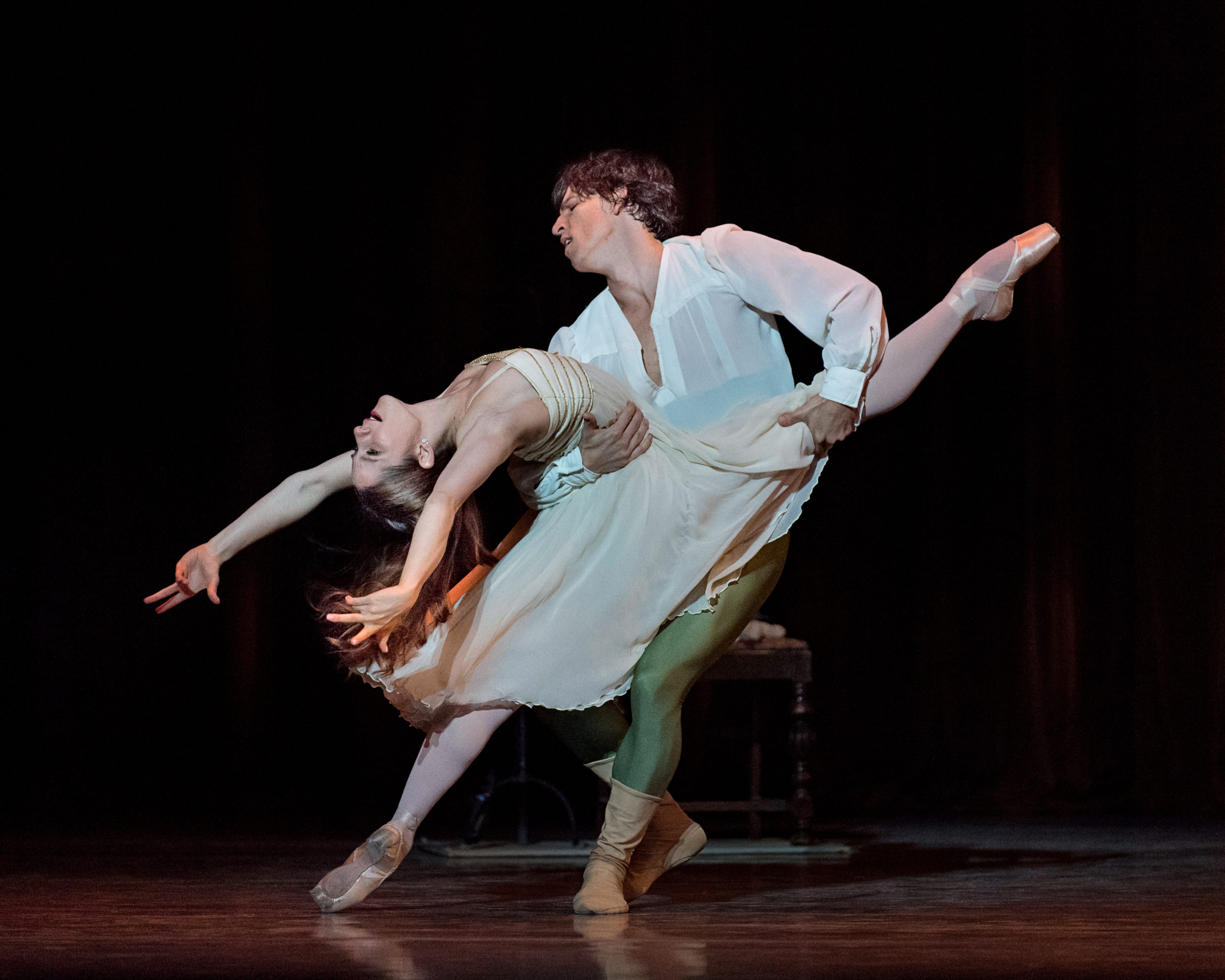 One of the fixtures of the dance world today is the "mixed-repertory" program: A company presents works by various choreographers and prays the amalgam makes some kind of sense. But…
Sometimes a single sartorial decision can bring about life-altering consequences. Brian Keith Gamble could not possibly have known, when he donned his 2015 Crestwood Red Mid Basketball Shoes for the…