NO STRANGERS TO THE GRAMMYS: KC goes large on 2018 nominations
Kansas City musicians scored extraordinarily well in the 2018 Grammy Award nominations announced on November 28th: seven nominations in all. Congratulations go to the Kansas City Symphony, KC's mezzo-soprano Joyce DiDonato, UMKC Conservatory Assistant Professor Zachary Shemon, and rap producer/songwriter (and KCK native) J. White.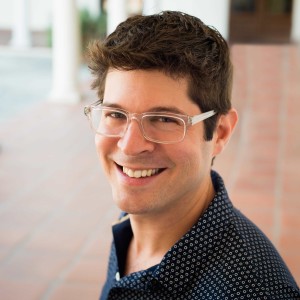 Topping the list is the Symphony's disc of works by Adam Schoenberg (Reference Recordings), which received nods in three categories: Best Engineered Album, Classical (Keith O. Johnson and Sean Royce Martin, engineers), Producer of the Year, Classical (David Frost), and the big kahuna, Best Contemporary Classical Composition.
The latter nomination, one of the most sought-after by composers, is for Adam's Picture Studies, a joint KC Symphony/Nelson-Atkins Museum of Art co-commission consisting of musical "re-creations" of artworks from the Nelson's collection. The piece received its premiere by Michael and the Symphony in February 2013. The disc, which also includes Schoenberg's American Symphony (also a KC Symphony commission) and Finding Rothko, is without doubt one most stellar achievements in the Symphony's history.
Joyce, a Prairie Village native and multiple Grammy Award winner, is nominated for Best Classical Solo Vocal Album for In War and Peace: Harmony Through Music (Erato/Warner), a disc drawn from the program of Baroque music she performed live here with on the Harriman-Jewell Series in December 2016 with the ensemble Il Pomo d'Doro (and subsequently took on a worldwide tour).
Joyce has already won this category twice, in 2012 (for Diva/Divo) and 2016 (for Joyce & Tony, with Anthony Pappano), and she can claim at least seven nominations through her distinguished career (in this and other categories). "The American mezzo is at the peak of her career," writes the London Financial Times of this disc, which indeed finds her in glorious voice. With fistfuls of Gramophone and Echo awards to her name (and all manner of others), Joyce is probably the most "decorated" KC area musician of modern times. And yet she has been more than generous in sharing her once-in-a-lifetime mezzo with local audiences.
Kudos also go to UMKC saxophonist Zach Shemon, whose PRISM Quartet performs on the Bryars: The Fifth Century disc that is nominated for Best Choral Performance. (This Grammy category is familiar to Kansas Citians, who have seen the Kansas City Chorale and/or Music Director Charles Bruffy nominated numerous times in this and other categories: Charles, the KC Chorale and the Phoenix Chorale that he previously led have won an astonishing five Grammy Awards all told.)
UPDATE, January 28th, 2018: The Grammy for Best Choral Performance went to Bryars: The Fifth Century, featuring the PRISM Quartet and UMKC's Zach Shemon. Congratulations! (Photo of PRISM on front page of this story by Jacqueline Hanna.)
Producer/songwriter J. White, whom locals might know as Anthony White, is nominated in the Best Rap Song category for "Bodak Yellow (Money Moves)." In addition, the song's performer on the disc, Cardi B, is nominated under the Best Rap Performance rubric.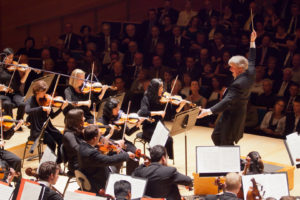 Picture Studies is one of several works that Michael Stern and the Symphony have commissioned from Adam, and it is as deserving of praise as any recent composition by an American that I can name.
I was also an enthusiastic admirer of Adam's earlier American Symphony when I heard its world premiere. "Schoenberg is just 30, and this is his first full-length symphony," I wrote at the time. "There is reason to believe he has a very bright future in the orchestral realm."
I reviewed Picture Studies on these pages as well, in February 2013 when the Symphony gave the piece its world premiere:
"Taking Mussorgsky's Pictures at an Exhibition as a partial inspiration, Schoenberg's Picture Studies is an engaging and beautifully scored musical depiction of several masterworks from the Nelson-Atkins Museum of Art. It is certainly among the strongest of the several works Adam has written for Michael and the Symphony. …
"The Symphony pulled out the stops for Adam's Picture Studies, with a full-color booklet containing photos of the nine artworks depicted, accompanied by illuminating commentary on each by the composer and by one of the Nelson's specialist curators. A ghostly theme in the piano (alluding vaguely to the Mussorgsky) invites us into the museum, where we are treated to playfully overlapping textures of whimsy (Bloch's The Three Pierrots, No. 2) and a series of ostinatos to represent each of the four mysterious figures of Kurt Baasch's photograph Repetition. Van Gogh's tranquil Olive Orchard inspires rocking gestures, first in the winds and expanding to a grand romantic moment.
"Kandinsky's Rose with Gray juxtaposes raucous dissonance with equally headstrong diatonicism. Calder's Untitled, 1936 inspires a piece as timeless and ethereal as the original sculpture, while Miró's Women at Sunrise is treated with rhythmic fun. After an interlude, the set ends with tender delicacy (Hiroshi Sugimoto's North Pacific Ocean, Oregon) followed by extroverted flight inspired by Francis Blake's photograph Pigeons in Flight.
"By the end the listener had gained not just a sense for Adam's growing compositional skill but also a new appreciation for several world treasures that are located right here under our noses. Picture Studies stands as a model of how arts groups can work together to achieve greatness, and it is without doubt one of the Symphony's (and the Museum's) smartest recent ventures."
The 60th Grammy Award telecast will take place on January 28th, live from Madison Square Garden in New York City.
Photos, from top: Composer Adam Schoenberg, photo by Elisa Ferarri; album cover from Joyce's nominated Erato/Warner disc. 
To reach Paul Horsley, performing arts editor, send email to paul@kcindependent.comor find him on Facebook (paul.horsley.501) or Twitter (@phorsleycritic).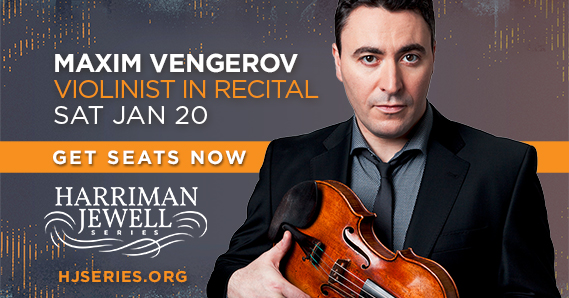 After more than two decades and four deans, it was beginning to look as if the UMKC Conservatory's dream of a new facility would remain just that: a dream. Until…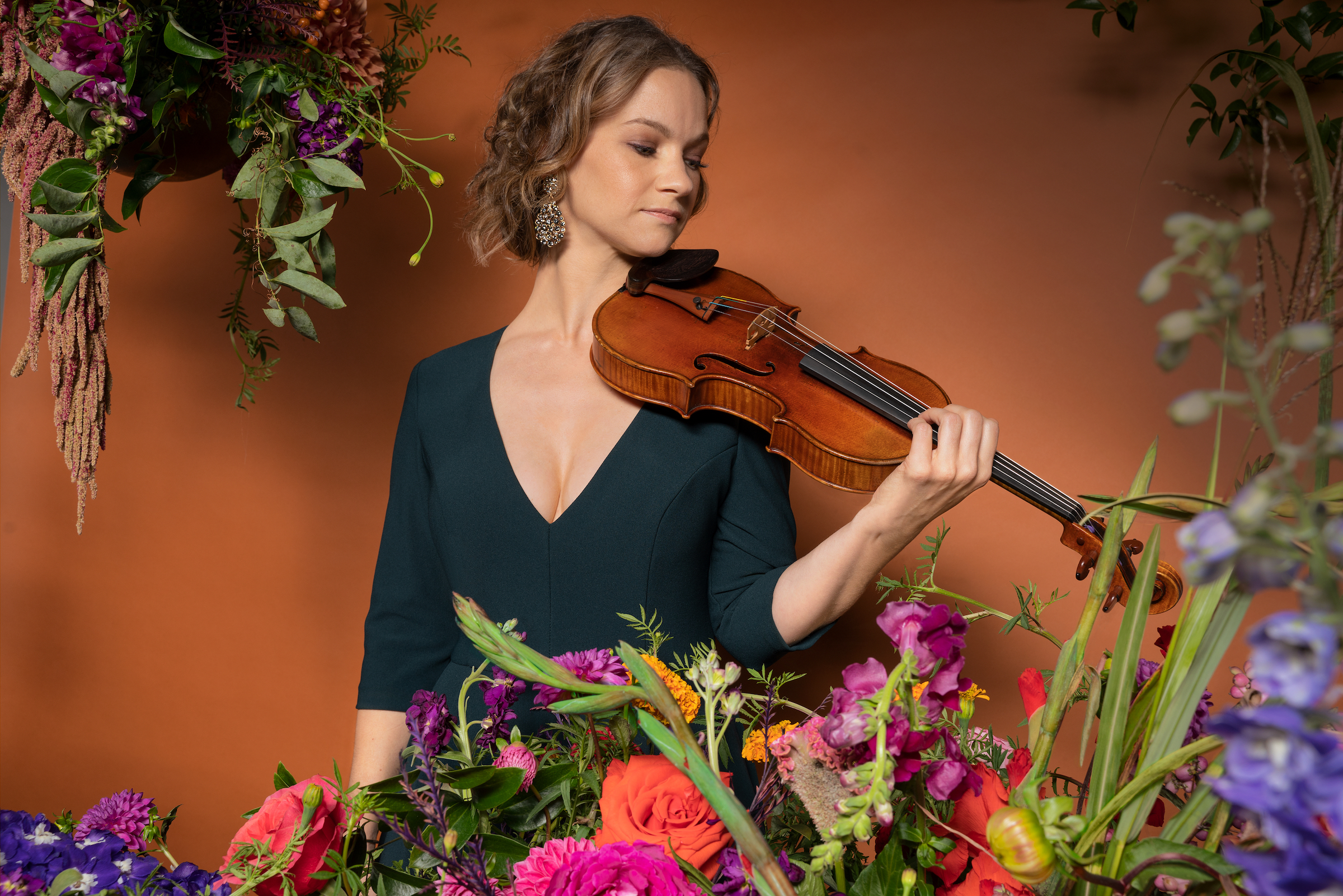 One woman, standing alone onstage. No pianist, no music-stand: Just Hilary Hahn and her violin, creating miracles. That is what Harriman-Jewell Series audiences are likely to experience this October 13th,…
Oh the weather outside is frightful(ly hot). But it won't be for long, so take a close look at this fall's diverse and provocative mix of music, dance, and theater:…
Kansas City Ballet always seems to be building something. For decades, it engaged in refitting existing buildings to meet its day-to-day needs: from the Westport Allen Center to the National…