Palatable Pursuits: Kitchen Must Haves
I have always been "anti-gadget" when it comes to stocking my kitchen tools. I went years without owning a crockpot. Having never been a fan of most recipes prepared in this midwestern kitchen must-have, I finally caved when my second child went through a phase of screaming and crying as an infant in the early evening, which prevented me from getting dinner on the table. The crockpot saved my sanity all those years ago, but is now a rarely used tool tucked deep in the archives of my kitchen cabinets. During the years, I have grown fond of certain kitchen tools that I swear by. So, whether you're looking to fill a first apartment for a college graduate, buying gifts for newlyweds, refreshing your own kitchen tools, or stocking an income property, this list has everything in order to be successful in a cooking journey.
Good knives —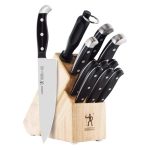 A sturdy 10-inch chef's knife, a sharp paring knife, and a sharpening steel are perfect. My favorite brand is Henckels, and, if treated with proper care, they will last a lifetime.
Wooden cutting board —
A thick, heavy, large board is a must.
Heavy pot with lid —
Invest in a good Dutch oven that can go from stove top to oven… Le Creuset is king here, with every shape, size, and color imaginable.
Nonstick skillets —
Invest in a 12-inch–14-inch large skillet for weeknight dinners, and a six-inch skillet for cooking eggs and omelets. All-Clad is my go-to brand.
Wooden spoons —
They come in all shapes and sizes… big, small, slotted, flat-edged… you can never have too many of these.
Thin metal spatula —
It should be somewhat flexible and is great for flipping pancakes, burgers, and fish.
Rubber spatulas —
Look for the heat resistant ones that won't melt. These are great for scraping bowls and preparing cheesy sauces.
Half sheet pans —
Forego all other baking/cookie sheets and invest in these heavy duty, standard-sized pans that work for everything from roasting a chicken to baking cookies and making oven fries.
Vegetable peeler —
I prefer a cheap plastic one with a rubber handle. Fun fact: I've had mine for more than 20 years, and it saw me through culinary school, my days as a sous chef, and now it holds its own in my home kitchen.
Combo grater/slicers —
Oxo makes one that's easy to clean and use, and it comes with several attachments for less than $25. It's perfect for slicing onions for burgers, or radishes and carrots for salads.
Liquid and dry measuring cups —
A two-cup glass measuring cup for liquids and a set of nesting dry measuring cups for flour, sugar, etc.
Measuring spoons —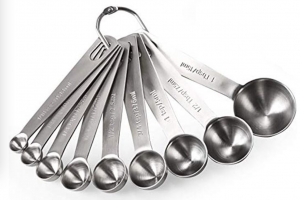 I prefer the metal kind with the measurements stamped into them for longevity.
Mixing bowls –
Buy a set of glass mixing bowls and use them for everything from mixing brownies to serving a weeknight salad.
Meat thermometer —
I choose nothing fancy here. I prefer the old school analog version that was part of my uniform back in my restaurant days. It requires no battery, and you can calibrate it yourself, as needed.
Citrus reamer —
The basic wooden version is my go-to here. It fits in a drawer and always works like a charm when you need to turn lemons into lemonade.
Mesh strainer —
I prefer these over the more common colander, as they're more versatile and can be used to strain pasta, sift flour, or rinse rice.
Microplane —
Incorporating citrus into recipes is a great way to add a punch of flavor with little to no calories. That's where this tool comes in. Often referred to as a "zester" it allows you to zest citrus, grate ginger or garlic, finely grate Parmesan cheese, nutmeg, and more.
Whisk —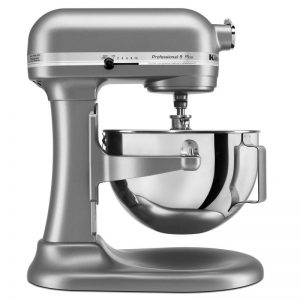 Regardless of your skill level in the kitchen, a whisk is an invaluable tool when it comes to making dressings, scrambling eggs, or prepping your favorite box brownie mix.
Large ladle —
Go big and choose polished stainless steel,  that way it can double as a "tool" and as a serving piece.
Food processor —
They come in a variety of brands and sizes and are an invaluable tool in the kitchen when it comes to making dough, crusts, salsas, and more. Cuisinart is a trusted brand that's affordable and easy to use and store.
Blender —
The single most expensive tool in my kitchen is my Vitamix blender, and it was worth every penny. I burned out three blenders before taking the leap, and I've never looked back. It's great for blending soups, sauces, smoothies, protein shakes, dressings, and frozen margaritas.
Stand mixer —
If you're into baking and have the storage space, buy a KitchenAid stand mixer.
Featured in the November 26, 2022 issue of The Independent.
By Jessica James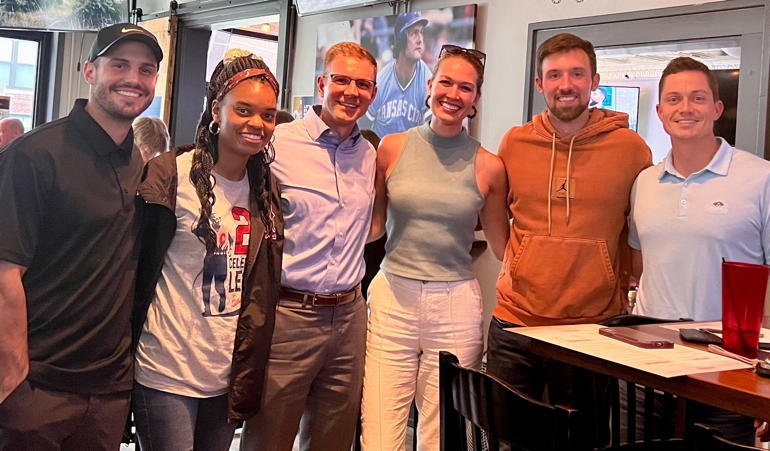 The Loop KC brings together similar yet unique minds to create genuine friendships and ignite the next generation of business leaders in Kansas City. Members of The Loop KC are…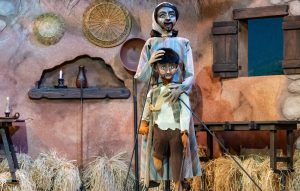 NOTE: This is an adaptation of an article first published in The Independent in November 2020, shortly before the December world premiere of the Lyric's Amahl. That year, COVID-19 prevented…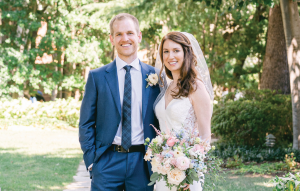 Amal S. Gochenour and Dr. James K. Fields were united in matrimony on August 20th at Meridian International Center in Washington, D.C. The bride, born in Kuwait, is the daughter…
Truman Library Institute held a Reception and Ribbon-Cutting at the Harry S. Truman Presidential Library and Museum on October 12th. The occasion was the opening of the exhibition, Portraits of…