Best Of Fall 2023
Oh the weather outside is frightful(ly hot). But it won't be for long, so take a close look at this fall's diverse and provocative mix of music, dance, and theater: with representation from six of the world's seven continents! (We're still working on Antarctica…) 
SEPTEMBER 
6-24: Unicorn Theatre; Native Gardens; The Mexican-born Karen Zacarías, one of the most frequently produced playwrights in North America today, explores a pair of neighboring families whose conflicts about "building a fence" between their properties becomes a metaphor for all kinds of walls, fences, and borders; Unicorn Theatre. Contact: 816-531-7529 or unicorntheatre.org. 
9: Harriman-Jewell Series; Mahani Teave, piano; This native of Easter Island, whose debut album Rapa Nui Odyssey became a Billboard chart-topper, has become a distinctive pianistic voice; she becomes the 25th artist to appear on the program's wildly successful series of free Discovery Concerts; Folly Theater. Contact: 816-415-5025 or hjseries.org. 
13-October 1: Kansas City Actors Theatre; Skeleton Crew; Kansas City's most adventurous non-profit theater company presents a local premiere by 2018 MacArthur Fellow Dominique Morisseau; the gripping third play from the playwright's Detroit Project trilogy presents four workers at Motown's last remaining (and failing) auto plant; H&R Block City Stage at Union Station Kansas City. Contact: kcactors.org. 
15-16: Midwest Trust Center; New Dance Partners: The Ultimate Collaboration; Four of Kansas City's top dance groups have commissioned new works by renowned choreographers, in what has become an annual highlight of the city's performing-arts season: Kansas City Ballet (Gina Patterson), Owen/Cox Dance Group (Norbert De La Cruz III), Störling Dance Theatre (Kyra Jean Green), and Wylliams/Henry Contemporary Dance Company (Omar Román De Jesús); Yardley Hall. Contact: 913-469-4445 or jccc.edu/midwest-trust-center. 
15-30: Metropolitan Ensemble Theatre; The Virgin Trial; The second of Kate Hennig's trilogy of modern retellings of the lives of female regents (a follow-up to last season's The Last Wife) deals with the teenaged Queen Elizabeth I ("Princess Bess," as she was known) and her struggle to avoid a charge of treason in the wake of Britain's notorious Thomas Seymour scandal; Warwick Theatre. Contact: 816-569-3226 or metkc.org.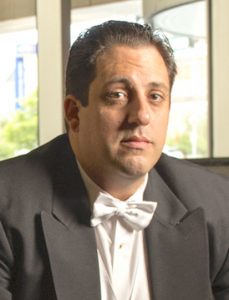 16-17: Te-Deum; Truer Words; The 16th season of this marvelous a cappella choir, as led by its founding director, Matthew Shepard, opens with settings by prominent composers (Benjamin Britten, Hubert Parry, Stephen Paulus, Anton Bruckner, and Kansas City's Anthony J. Maglione) of great poetry by literary giants past and present: King David, John Donne, Ghandi, Christopher Smart, Mother Teresa, and others; St. Mary's Episcopal Church (September 16) and Village Presbyterian Church (September 17). Contact: te-deum.org.
19-October 15: Coterie Theatre; Justice at War; Mimi Jo Katano's interactive play for young people and adults, which dramatizes Mitsuye Endo's historic Supreme Court challenge to the internment camps that Japanese Americans occupied during World War II, is a heroic example of how one person can defend the rights of many; Coterie Theatre. Contact: 816-474-6552 or thecoterie.org. 
22: International Center for Music at Park University; Mikhail Voskresensky, piano; Park brings us another unsung (but world-renowned) keyboard master, who won the Bronze Medal in the very first Van Cliburn Competition in 1962 (and who fled Russia in 2022 in protest of the invasion of Ukraine); he will perform music of Tchaikovsky (The Seasons, Op. 37), Prokofiev, Borodin, and Scriabin (the Sonata No. 5); 1900 Building. Contact: icm.park.edu. 
23: Kansas City Jazz Orchestra; In the Key of KC, featuring Eboni Fondren; The best of jazz talent from the region (an orchestra whose vitality, precision, and soulfulness will amaze you) is joined by Eboni Fondren, a nationally celebrated singer/actress who chooses to make Kansas City her home; Kauffman Center for the Performing Arts. Contact: 816-994-7222 or kcjo.org.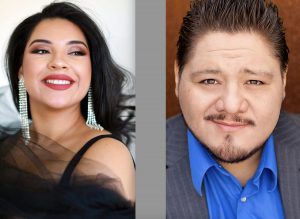 23-October 1: Lyric Opera of Kansas City; Cavalleria rusticana/Pagliacci; This fresh look at the old operatic tradition of combining two famous one-acts (Pietro Mascagni's Rustic Chivalry and Ruggero Leoncavallo's The Clowns) features Director Shawna Lucey, a Lyric favorite, and rising-star soloists including Soprano Gabriella Reyes and Tenor Diego Torre; Kauffman Center for the Performing Arts. Contact: 816-471-7344 or kcopera.org.
OCTOBER 
1 and 5: Kansas City Chorale; Songs of the Heavens; The Grammy Award-winning chorus presents two performances of a program of "celestial" music, with Artistic Director Charles Bruffy; Our Lady of Sorrows Catholic Church (October 1) and The Nelson-Atkins Museum of Art (October 5). Contact: 816-444-7150 or kcchorale.org.  
6-8: Owen/Cox Dance Group; She Speaks Fire; This dauntless dance/music/performance art collective presents the world premiere of an evening-length work for women's voices that composer-performer Stacy Busch samples, mixes, and manipulates, in collaboration with No Divide KC and featuring choreography by Jennifer Owen; H&R Block City Stage at Union Station Kansas City. Contact: owencoxdance.org. 
13: Harriman-Jewell Series; Hilary Hahn, violin; One of the greatest violinists of our time performs works for unaccompanied violin by J.S. Bach, in conjunction with new works that the Grammy Award-winning soloist has commissioned from several of her favorite contemporary composers; Folly Theater. Contact: 816-415-5025 or hjseries.org. 
13-22: Kansas City Ballet; Jekyll & Hyde; Because his movement is just so delicious to watch, Val Caniparoli (whose The Lottery caused a minor sensation here in 2017) is possibly the only choreographer I would trust with the hyperbolic, psychologically twisted story of the "doctor with a dark side," which receives its North American premiere here; Kauffman Center for the Performing Arts. Contact: 816-931-8993 or kcballet.org.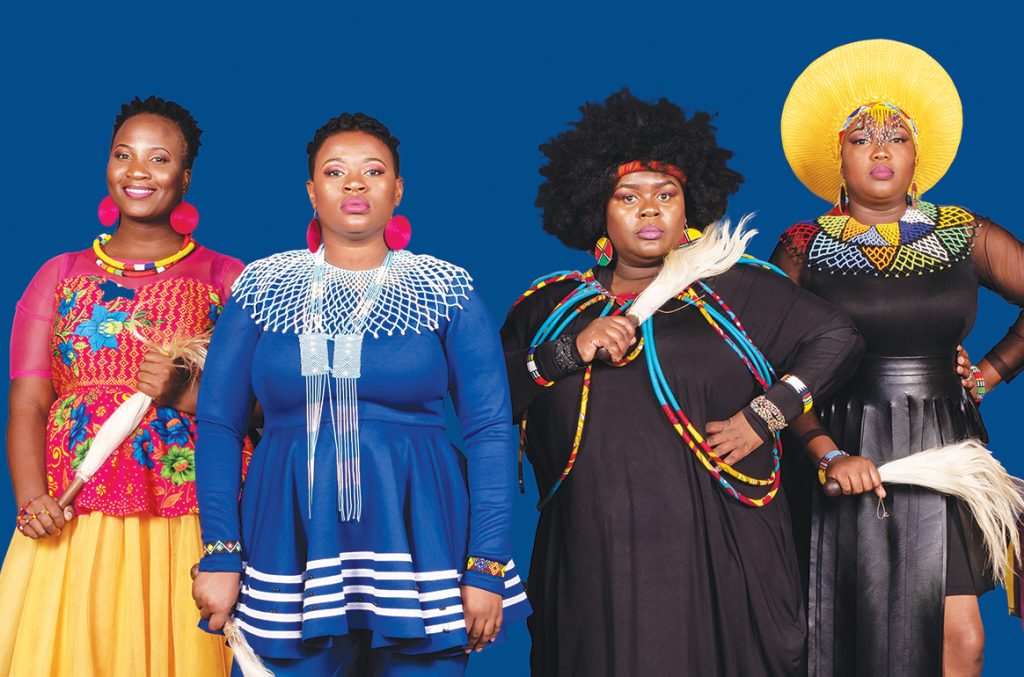 20: Midwest Trust Center; NOBUNTU; The dazzling a cappella vocal ensemble from Zimbabwe, whose razor-sharp harmonies are astonishing, performs a range of music from traditional Zimbabwean songs to Afro-Jazz and Gospel; Polsky Theatre. Contact: 913-469-4445 or jccc.edu/midwest-trust-center. 
21: newEar Contemporary Chamber Ensemble; Traps; Kansas City's premier new-music group opens its season with dynamic and elusive original compositions by Chen Yi, Julius Eastman, Paul Berlinsky, and Scott Steele; All Soul's Unitarian Universalist Church. Contact: newear.org. 
24-November 12: Kansas City Repertory Theatre; What the Constitution Means to Me; Heidi Schreck's semi-autobiographical play, which was nominated for two Tony Awards in 2019, uses conversations about the Constitution to reflect on issues that continue to challenge women in their ongoing struggle for equality; Amy Anders Corcoran directs the show, which The New York Times declared was "not just the best play to open on Broadway so far this season, but also the most important"; Copaken Stage. Contact: 816-235-2700 or kcrep.org.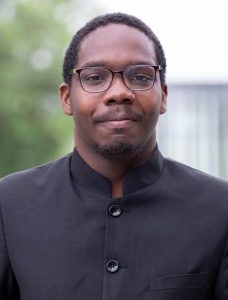 27-29: Kansas City Symphony; Explore Your Imagination; The joyous Concerto for Orchestra by Polish master composer Wiltold Lutosławski, which shows off individual players in virtuosic soloistic passages, is paired with Quinn Mason's A Joyous Trilogy and Richard Strauss' Don Quixote, the latter with Principal Cellist Mark Gibbs in the "role" of the quixotic knight and Principal Violist Mingyu Hsu as Sancho Panza; Kauffman Center for the Performing Arts. Contact: 816-471-0400 or kcsymphony.org.  
NOVEMBER 
5: William Baker Festival Singers; 26th Season Opening Concert; This ambitious and hardworking choir, which just seems to get better every year, opens its season by reeling in some big fish (Brahms, Bruckner, Vaughan Williams, Duruflé, Dello Joio), and works by Edmund Jollifee (Wessobrunn Prayer) and Zachary James Ritter (The Sometimes Joy of Reminiscing), winners of the 2022 Institute for Choral Creativity Competition; St. Mary's Episcopal Church. Contact: festivalsingers.org. 
11: Bach Aria Soloists; DIALOGUE; This internationally celebrated local ensemble will reprise a magnificent piece it commissioned, in 2015, of Thai Composer (and UMKC Conservatory alumnus) Narong Prangcharoen, on a program that includes other "rhetorically conceived" works by Monteverdi, Bach, Holst, and Handel; Greenwood Social Hall. Contact: bachariasoloists.com.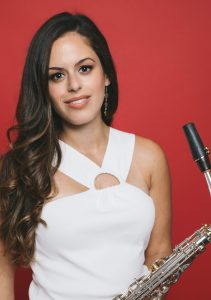 11: Folly Jazz Series; Alexa Tarantino Quartet; The dynamic saxophonist-composer has been called "an indomitable force for expression, education, and absolute excellence" by none other than Wynton Marsalis; The New York Times praised her "sharply plotted but gracefully unencumbered straight-ahead" jazz compositions; Folly Theater. Contact: 816-474-4444 or follytheater.org/jazz. 
14: Friends of Chamber Music; Sir András Schiff, piano; The Hungarian master, whose Goldberg Variations here two decades ago was the recital of a lifetime, nowadays just sits onstage at the keyboard and plays whatever masterpiece might come into his head; Kauffman Center for the Performing Arts. Contact: 816-561-9999 or chambermusic.org. 
17: Ensemble Ibérica; Nilko Andreas: Music from Columbia; One of the most gifted guitarists of our time (and founder of Carnegie Hall's Amazonas series) performs a joyful mix of Latin American sounds and more, with the help of Kansas City's own Amado Espinoza, Beau Bledsoe, and others; 1900 Building. Contact: ensembleiberica.org. 
18: Kauffman Center Presents; Fellowship for Performing Arts Presents The Screwtape Letters; C.S. Lewis' weirdly profound "novel" about spiritual warfare, as told from a demon's point of view, has been adapted into a witty, family-friendly theater piece starring Brent Harris; Kauffman Center for the Performing Arts. Contact: 816-994-7222 or kauffmancenter.org. 
30-December 9: KC MeltingPot Theatre; The Amen Corner; James Baldwin's fervent 1954 play, which dwells in the world of the Black church of his youth, tells of a woman pastor who attempts to balance faith with the past she tried to leave behind, including her long-lost husband, Luke, and their estranged son, David; Melonnie Walker directs; Just Off Broadway Theatre. Contact: kcmeltingpot.com. 
–By Paul Horsley
October 1st is the date for Powell Gardens' annual Under a Harvest Moon. The festive evening will be held at The Missouri Barn at Powell Gardens. Susan Ambler Spencer is…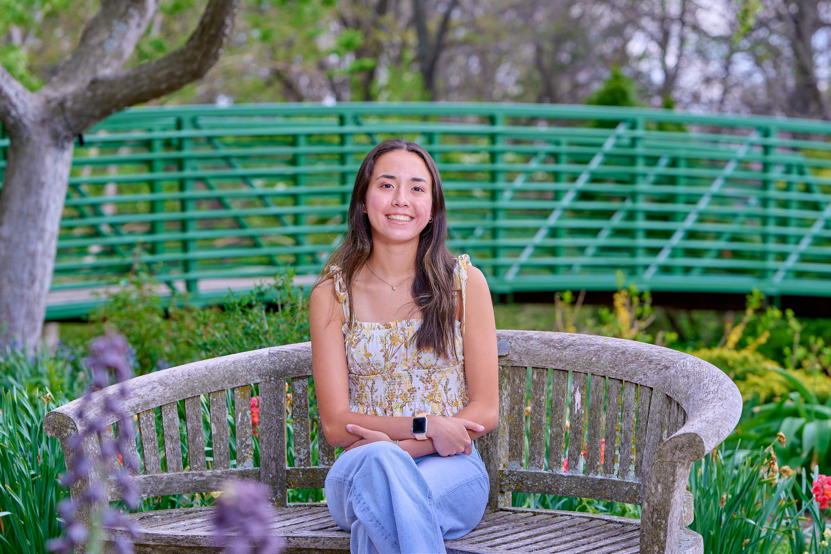 Join us in our proud send-off to the Class of 2023. We wish the best to these amazing students as they start their exciting journeys around the country! …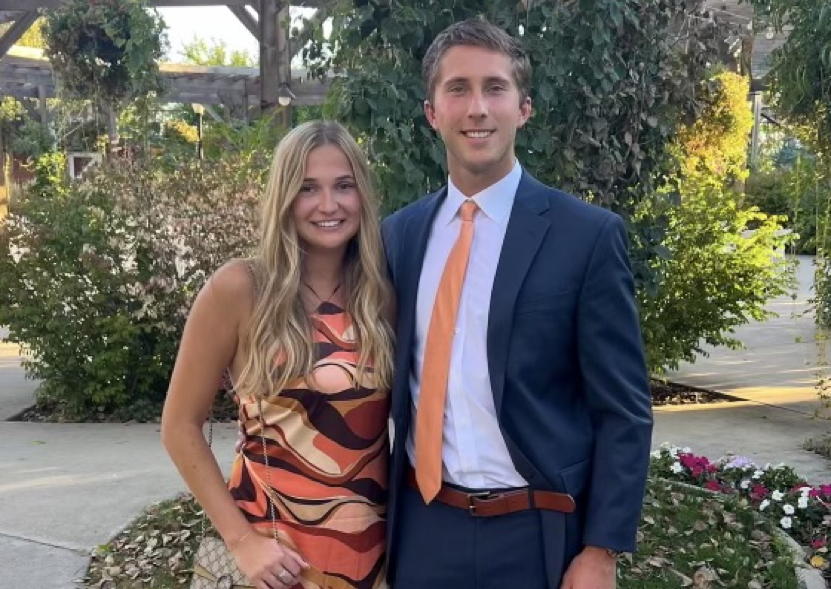 The Loop KC brings together similar yet unique minds to create genuine friendships and ignite the next generation of business leaders in Kansas City. Members of The Loop KC are…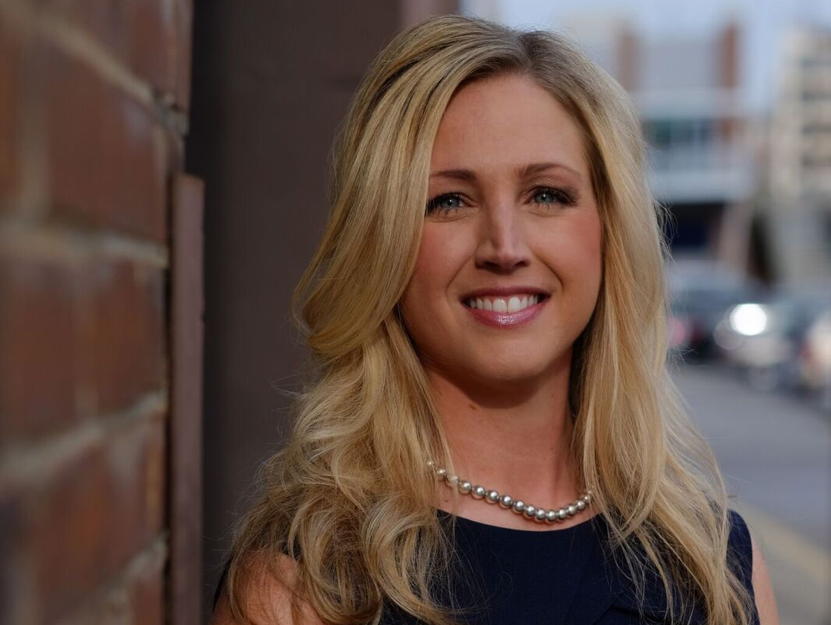 To learn more about becoming a member of the Association of Fundraising Professionals, Greater Kansas City Chapter, please visit afpkc.org. The Independent is proud to be the exclusive media partner of AFPKC.…