Philanthropy MATTERS
To learn more about becoming a member of the Association of Fundraising Professionals, Greater Kansas City Chapter, please visit afpkc.org.
The Independent is proud to be the exclusive media partner of AFPKC.
---
Marcus Oatis is a native of Our Town. Following a career as a ballet dancer, he decided his next goal was to make a difference in the community. That's why he founded Providence School of Arts, a private Christian elementary school with an emphasis in the arts. After-school enrichment courses and summer camp programs are also offered. "I love working in philanthropy because it reminds me that change is possible – that bit by bit, we can make our world better for ALL to live in. For me, that's the American Dream," he said.
Also featured in the January 11, 2020 issue of The Independent
---
Molly Moody has been the special events manager for Wayside Waifs since 2017. Wayside Waifs is Kansas City's largest no-kill animal shelter, working tirelessly to find homes for more than 6,200 abandoned, abused, and homeless pets annually. Molly oversees the organization's two major fundraisers, Fur Ball Gala and Strutt With Your Mutt Walk/Run, with a combined goal to raise more than $1.45 million annually. "I have met the kindest of individuals working in non profit — people who donate not only their money but their valuable time to serve the mission they are most passionate about," she said.
Molly Moody, Special Events Manager, Wayside Waifs; holding her dog, Bear, and Casey Waugh with Megan Harding and Pete
Also featured in the December 7, 2019 issue of The Independent
---
Reid Samuel is the annual fund manager for the Alpha Phi Omega National Service Fraternity, which was founded in 1925 and has its headquarters in Kansas City. His responsibilities include managing direct response, online giving, and sustaining giving programs. In addition, he had a key role in the organization's first-ever capital campaign, which drew $4.25 million in pledges. When Reid moved to Our Town in 2010, he was pleasantly surprised. "I've really come to appreciate the spirit of generosity," he said. "I'm fortunate to work and volunteer alongside so many great people."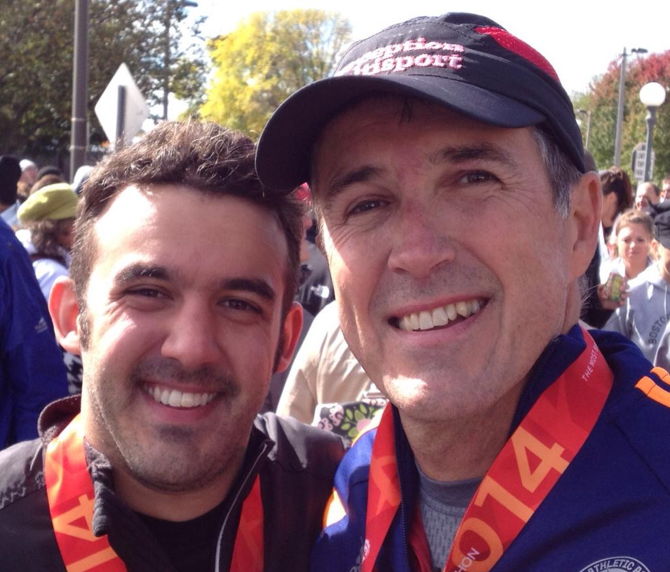 Reid Samuel with Roger Samuel
Also featured in the November 9, 2019 issue of The Independent
---
As director of corporate relations for the Kansas City Ballet, Karen Massman VanAsdale is excited to connect her dots – a passion for the arts, extensive storytelling and marketing experience, and a lifelong commitment to contributing time, talent, and treasure to causes and organizations that are important to her and the community. According to Karen, the arts have the unique power of bringing diverse people together to inspire, educate, and entertain. "I'm a fourth-generation Kansas Citian with deep roots in the philanthropic community, so for me, giving is a privilege and a responsibility. I am thankful to live and work in a town where every individual really does have the opportunity to make a difference. I am so proud to be part of such an incredible organization."
Karen Massman VanAsdale, Sue Massman, and Claire VanAsdale
Also featured in the October 26, 2019 issue of The Independent
---
April Padgett began her career in development five years ago. She came to Our Town in the summer of 2018. April is director of individual and corporate giving for Vibrant Health, a network of safety net health clinics in Wyandotte County, Kansas. She enjoys interacting with donors and colleagues. "One of the best parts of my job is working with donors who are making their first gift – either to our organization or their first philanthropic contribution ever," April said. After hours, she loves spending time with her husband, Nelson Padgett, and their dog, Winston.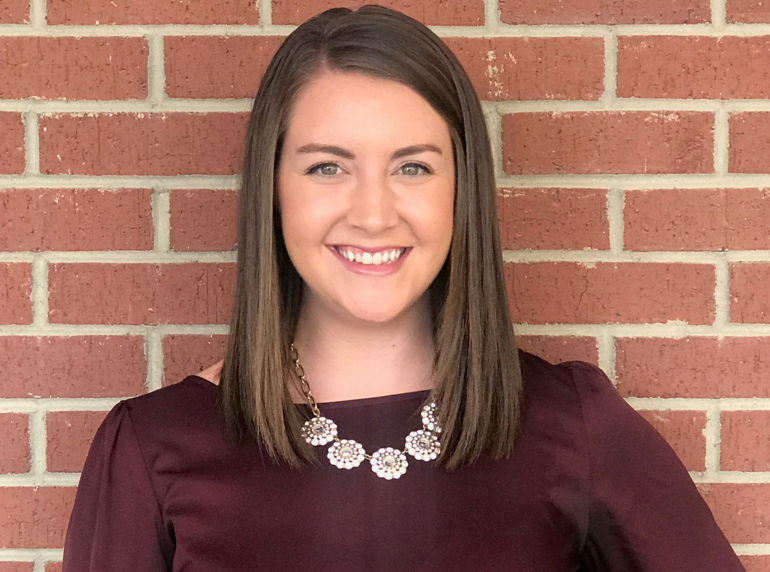 Also featured in the October 12, 2019 issue of The Independent
---
Dionne M. Pleasant is a donor development strategist for the American Academy of Family Physicians Foundation. "Every day I see so much good, but conversely, so much opportunity," she said. "Working in philanthropy has given me the chance to play a tiny role in improving lives and communities. Luckily, Kansas City is full of people who want to help." Dionne earned both a bachelor's degree in journalism and a master's degree in journalism with an emphasis on strategic communications from the University of Missouri. In addition to her involvement with the Association of Fundraising Professionals Kansas City, she serves on the Mizzou Black Alumni Network Executive Board and is a member of Delta Sigma Theta sorority. The highlights of her work with the American Academy of Family Physicians Foundation have been participating in a medical delegation to Haiti in 2018 and distributing scholarship checks to medical students and residents. As Dionne said, "It's so inspiring to see how generosity touches lives."
Also featured in the September 28, 2019 issue of The Independent
---
John Shehane views himself as "a life-long learner." He was one of the founders of the local AFP chapter, and of what is now Nonprofit Connect, in addition to being one of the first members of the Mid America Planned Giving Council. "I served on the AFP's National Ethics Committee that created our first Code of Ethics and Standards of Professional Conduct," he said. After 52 years in fund development at the local, regional, and national levels, his goal is to become the first 100-year-old fundraiser. He is a little more than 21 years away from that point. "As Jerold Panus, our profession's guru, said, 'all philanthropy is about changing and saving lives.'" As John sees it, that is what he and his colleagues at AFP do every day in "an amazingly wonderful and caring city, filled to the brim with fantastic, generous donors, volunteers, and nonprofit leadership." Recognize that description? It's Our Town!
Also featured in the September 14, 2019 issue of The Independent
---
Kate Migneron is the leader of a team of gift officers at Children's Mercy who present potential donors with options that will lead to a positive impact on the lives of patients and their families. She is a lifelong resident of Our Town who is excited to see the growth of the Children's Research Institute at Children's Mercy. "I believe everyone should have access to affordable, inclusive and state-of-the-art medical care," Kate said. "This goal is possible in Kansas City with an incredible collection of clinicians, researchers, and teachers from different institutions collaborating to change the way we practice healing."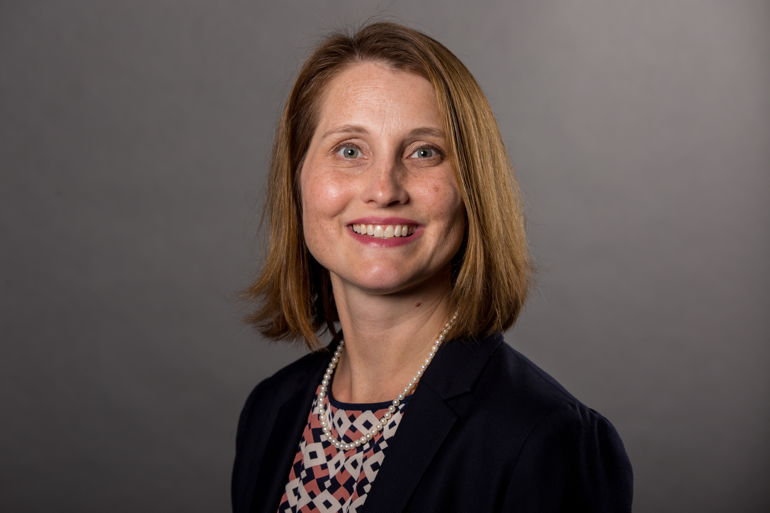 Also featured in the August 31, 2019 issue of The Independent
Ruth J. Brackney Partner/Attorney, Lathrop Gage Jason Carter-Solomon Vice President, Commercial Real Estate and Commercial Banking, Enterprise Bank & Trust Chuck Cuda Principal/Broker, Opes Commercial Real Estate …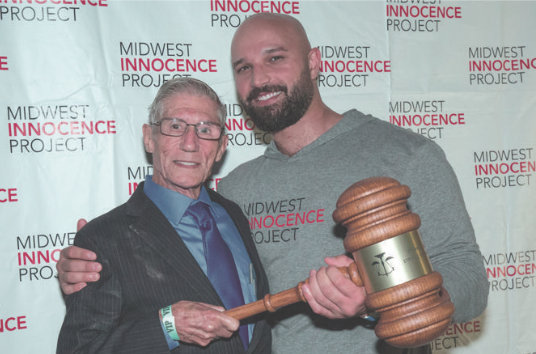 The charges were dropped – but being wrongfully accused of a crime was enough to make Saber Hossinei decide to become a lawyer. He began volunteering with the Midwest Innocence…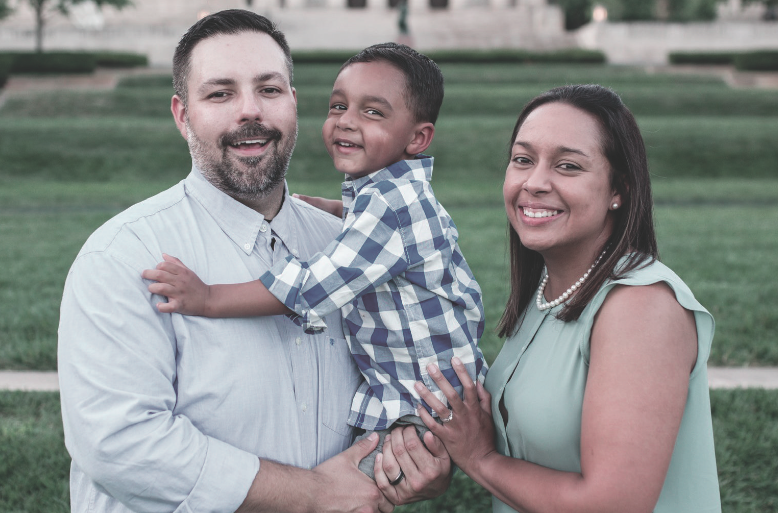 Kamera Meaney is the special programs manager for Truman Medical Centers. She is a member of the Centurions Fall Class of 2020. Kamera has served as programming chairman for the…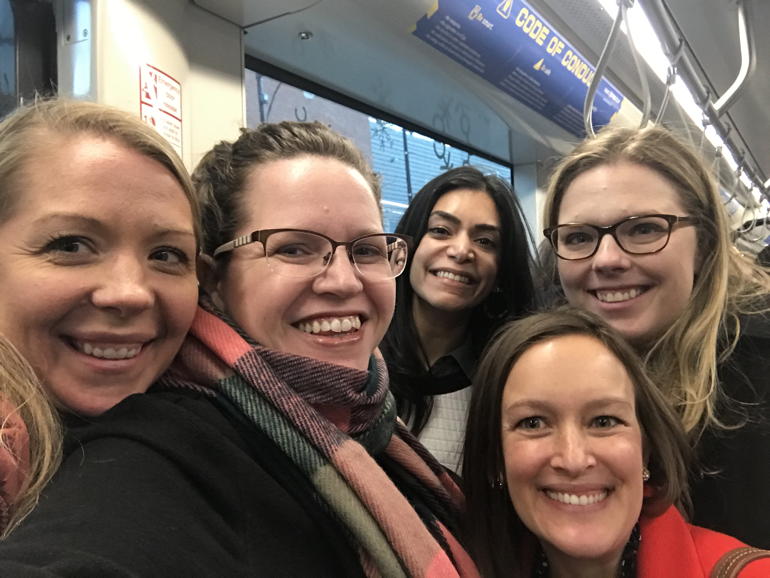 Jenny Stasi is a St. Louis, Missouri, native who graduated from Indiana University. (Go, Hoosiers!) Her happiest times are spent with with her husband, Mike Stasi, their daughters, Kennedy and…