PIPES ALL AROUND: International musicians to descend on KC
If you think you're up-to-date about music in Kansas City but have ignored the world of the pipe organ, you aren't really seeing the whole picture. Our city now boasts three of the most prominent pipe organs in the country (those at the Community of Christ Auditorium and Temple in Independence, and the new Casavant in the Kauffman Center), as well as two dozen other instruments that are of world-class craftsmanship, design and sonority.
In addition, several of America's most prominent organists live among us, and organ performance is deeply embedded in the fabric not just of worship services but also of choral and symphonic concerts, early music, and all manner of other things.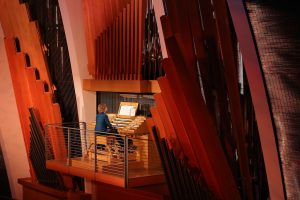 Thus it made sense that Kansas City should finally host, for the first time in its history, the National Convention of the American Guild of Organists, a worldwide organization founded in 1896 that boasts 15,000 members. This July 2nd through the 6th, some 1,300 of these musicians will descend on Our Town to fill both the Sheraton Kansas City at Crown Center and The Westin Kansas City at Crown Center, and will travel all over the metro in shuttles to take part in solo recitals, choral and chamber concerts, seminars and educational workshops.
"We are so excited to show off Kansas City," said Lynn Bratney, Convention coordinator and longtime member of the AGO and its lively, 180-member Greater Kansas City Chapter. "This city is a hidden gem and people are going to be surprised when they get here." Working with the Chapter's leadership and a veritable army of volunteers, Lynn began planning this Convention (believe it or not) in 2011, around the time of the opening of the Kauffman Center and shortly before the inauguration of its peerless Casavant Frères "Opus 3875" mechanical-action organ.
The good news for music lovers who are not AGO members is that the Convention includes 17 ticketed concerts around the metro that anyone can attend—though demand for these programs will be high. For a full list of these performances and information about ticketing, click here.
"This convention is going great guns," said James E. Thomashower, executive director of the National AGO in New York City. The registration goal of 900 was shattered weeks ago, he added, and the exhibition hall for publishers, organ-builders and others filled so fast that Sheraton-Crown Center had to open extra space. "The word is getting out," James said. "We have been working very hard to reveal the riches of Kansas City to the organ world."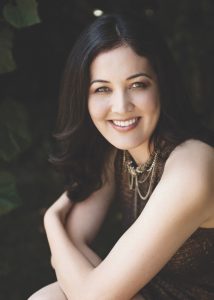 James emphasized the importance of AGO conventions to the musical world at large. "This biennium is the greatest collection of organists anywhere on the planet. And while we have 297 chapters and there are chapter meetings all the time … this is the one chance in every two-year period for people from all over the country and the world—because it does draw an international attendance—who love the organ to get together and to meet. Students can meet teachers, performers can visit with composers: It's a face-to-face opportunity that happens only every two years, and it's precious. I can't name anything that the AGO does that's more important."
Kansas City's AGO chapter had discussed holding the convention here in the past but the consensus was that Our Town wasn't ready for the national spotlight. That all changed with the opening of the Kauffman Center in 2011, with its symphony hall that made international headlines. For not only had Yasuhisa Toyota's acoustics made Helzberg Hall one of the most sought-after spaces for the world's performing artists and ensembles, but the Casavant organ with its prominent external pipes became an integral part of the hall's dazzling interior design. Moreover, the hall's sonic properties enhanced immeasurably the sound of the 102-rank, 5,548-pipe instrument: Rarely has an organ sounded so perfectly suited to a space, both in recital and in orchestral works such as the Saint-Saëns Organ Symphony.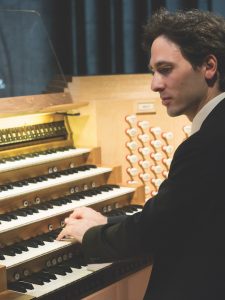 "That was really a big impetus," Lynn said of the Kauffman Center and its now-famous organ, which was inaugurated in March of 2012. "So Jan Kraybill and I worked together to put together a program for the local chapter to consider, promoting why we should do a national convention at this time. And we took a vote and we had 100 percent approval on it."
In addition to some 75 registrant-only events, the Convention includes more than a dozen concerts that are open to the public. And although the Kauffman Center Casavant may have provided a spark for the Convention, the 1918 World War I centennial is also proving a significant emphasis. Many of the programs will focus on music of the early 20th century, in partnership with the National World War I Museum and Memorial.
"There's something for every kind of organist, whether you're a volunteer or a full-time or a part-time organist," Lynn said. "We're looking at building skills, expanding horizons and connecting people." AGO-KC also features 13 world premieres, including performances of music by internationally renowned composers James MacMillan, Frank Ferko and Chen Yi (she of the UMKC Conservatory of Music and Dance faculty). NPR radio personality Michael Barone will also host a PipedreamsLive! program here featuring rising young stars of the organ world.
Activities for registrants range widely, from the practical ("Exercise and Health Habits for Musicians," "Unification of Vowels, Volume and Vibrato in the Voluntary Choir") to the specialized ("Hubert Parry's Organ Works in context of the Great War and Parry's Study of J. S. Bach," "The Manuscript Sources of Bach's Organ Music," led by world-famous Bach scholar Christoph Wolff). A complex caravan of vehicles will transport conventioneers to far-flung venues throughout the metro: from Downtown to Leawood, Lawrence to Independence.
The Convention highlights one of the most famous organs in the world, the 1959 Aeolian-Skinner at Independence's Community of Christ Auditorium. The 6,334-pipe instrument, which put the KC area on the map for many musicians, was the center of the late John Obetz's nationally syndicated radio program The Auditorium Organ, which ran through 1993.
Obetz, who died in 2015, was a central figure in American organ music for decades, and his successor at the Community of Christ, Jan Kraybill, is now both Organist-in-Residence at the church's International Headquarters (where she also tends to the COC Temple's 102-rank Casavant, Op. 3700) and the Kauffman Center's official Organ Conservator.
Also featured at the Convention is one of the city's newer organs, Village Presbyterian Church's magnificent Op. 22 by Richards, Fowkes & Co., installed in 2016. And a wide range of internationally and locally prominent performers will be featured, alongside emerging talents from the National Young Artists Competition in Organ Performance (NYACOP) and National Competition in Organ Improvisation (NCOI).
Among the musicians scheduled to perform are Chelsea Chen, James Higdon, Douglas Cleveland, Vincent Dubois, Hector Olivera, James Bobb, Robert Horton, Michael Unger, Christopher Houlihan, Diane Meredith Belcher, Nicole Keller, Todd Wilson, Jennifer Pascual, Jiaqi Shao, Damin Spritzer, Ann Marie Rigler, Benjamin Sheen, Christopher Marks, Edoardo Bellotti, Douglas Murray, Elisa Bickers, David Wickerham, Kalle Toivio, Thomas Dahl and many others.
Local groups such as the Kansas City Chorale, Te Deum, Kantorei KC, Spire Chamber Ensemble, Störling Dance Theatre and Cardinalis will also take part.
Just as important, Lynn said, the Convention hopes to highlight the extra-musical delights of the region, thanks partly to a generous push from Visit KC, Kansas City's official visitors and tourism office. "We've got a lot of information on the Convention website about the City. … We have a letter from Mayor James at the beginning of our program book. The City has been very, very helpful to us in this process."
—By Paul Horsley
For more information, including a full schedule and details on registering for the Convention, visit www.agokc2018.com. For a list of concerts that are open to the public go here (click on Programs, then Tickets Available). 
Front-page photo of the Community of Christ Auditorium's legendary Aeolian-Skinner organ by Tim Lair. 
To reach Paul Horsley, performing arts editor, send email to paul@kcindependent.com or find him on Facebook (paul.horsley.501) or Twitter (@phorsleycritic). 
After more than two decades and four deans, it was beginning to look as if the UMKC Conservatory's dream of a new facility would remain just that: a dream. Until…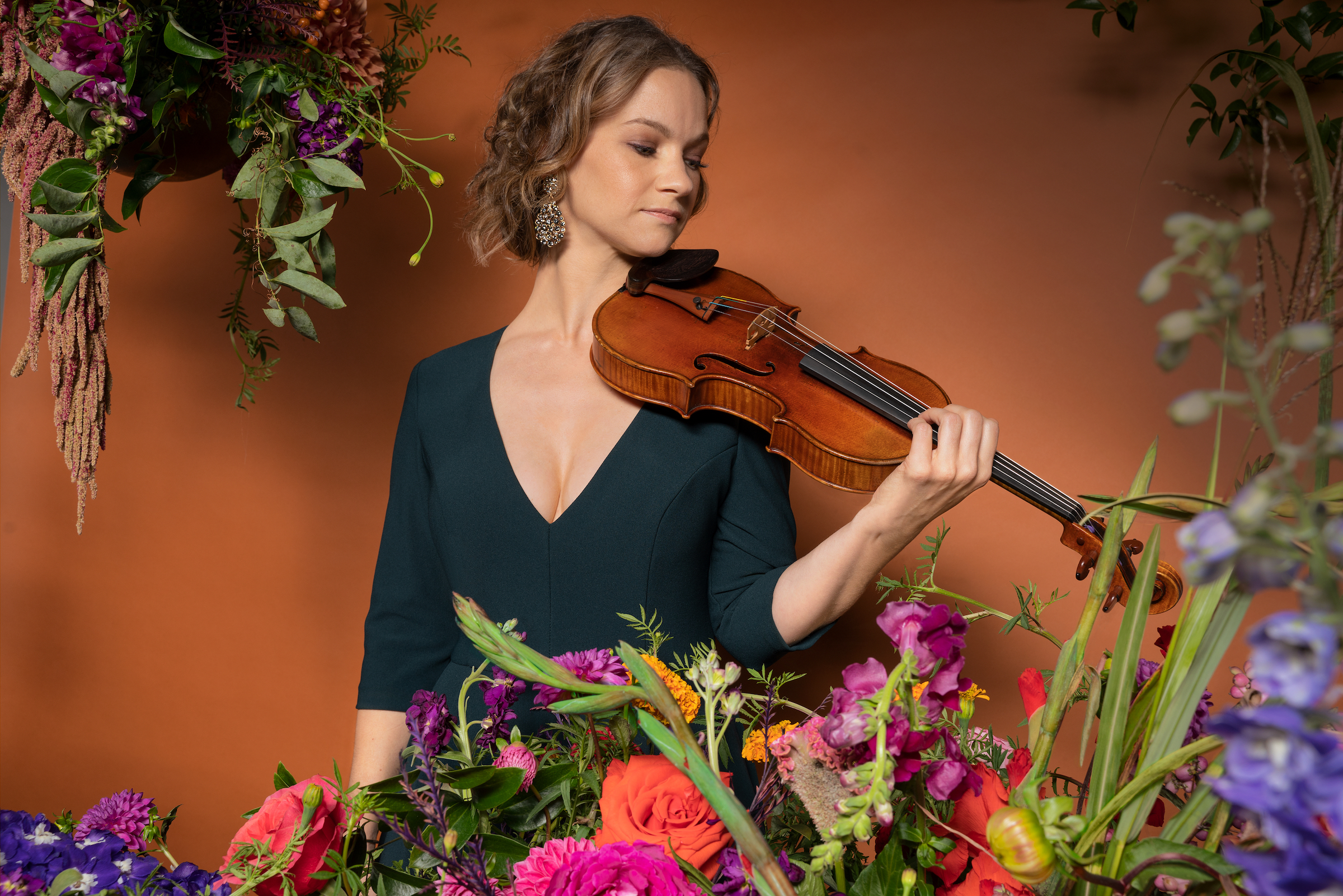 One woman, standing alone onstage. No pianist, no music-stand: Just Hilary Hahn and her violin, creating miracles. That is what Harriman-Jewell Series audiences are likely to experience this October 13th,…
Oh the weather outside is frightful(ly hot). But it won't be for long, so take a close look at this fall's diverse and provocative mix of music, dance, and theater:…
Kansas City Ballet always seems to be building something. For decades, it engaged in refitting existing buildings to meet its day-to-day needs: from the Westport Allen Center to the National…