POISED BETWEEN STORY AND GORE: KC Ballet's 'Dracula' impresses the eye, frustrates the soul
Bram Stoker's Dracula is on one level a love story, though it seldom resembles one. In many of the "translated" versions we know of the original 1897 novel, from Murnau's 1922 film Nosferatu and its Hollywood spinoffs to various literary, stage and even comedic versions, the story of a pitiful creature living under a curse frequently gets lost in the creepiness and blood-sucking eroticism. Michael Pink's evening-length ballet Dracula comes down somewhere in the middle of this story-versus-camp spectrum, with human drama expressed through dance struggling to make itself known against a dazzling backdrop of lavish sets, thunder-and-lightning sound effects, extravagantly detailed costumes and a musical score (by Philip Feeney) that includes heartbeats, door-knocks, screams, eerie fiddling and all manner of amplified percussive elements (as well as the Kansas City Symphony performing live in the pit, under KCB music director Ramona Pansegrau's baton). The Kansas City Ballet's production of Pink's Dracula, which opened February 21st at the Kauffman Center, is arresting indeed, though by the end one has the sense that too much "stuff" including the kitchen sink has been thrown into the mix, obscuring much of the human element and blocking, ultimately, a satisfyingly linear central story.
Most impressive in the local version of Pink's and Christopher Gable's production (with intricate lighting design by David Grill and staging by Nadia Thompson) was the genuinely scary performance by Anthony Krutzkamp as the hapless anti-hero (Logan Pachciarz rotates in the role), who floats down the stairs mysteriously in his blood-red cape at the outset just as Max Schreck had in 1922. He dances a slithery introductory dance, with stealth and no small measure of balletic control, his whitish hair plastered back over his shoulders. His gorgeously embroidered robe, as well as the production design as a whole, is the work of Lez Brotherston, and is but one example of the loving care placed throughout upon costumes that convincingly convey the sense of period. (KCB costume supervisor Jennifer Carroll and her crew doubtless deserve credit for adapting the rented costumes.)
But preceding Dracula's entrance is a harrowing prologue evoking the nightmare of noble Jonathan Harker (Ryan Jolicoeur-Nye on opening night), complete with ghouls on his bed, vampire seductresses and his bride-to-be emerging from a coffin. It is a foretelling of events to come, and the Act I setting at Charing Cross Station comes as a emotional relief, despite the presence of madman Renfield, who as always causes a ruckus. Already one of Dracula's victims, Renfield proves to be a most endearing character: His frenzied gesticulations in the sanatorium scene of Act II are actually a projection of Dracula's presence and its dangers. Ian Poulis, in an elevated cage stage left, was brilliant in the role on opening night, his frantic yet balletic twitching often drawing the eye from the central action.
There is much dance in Pink's ballet, though perhaps not enough for true ballet fans. Dance theater as a genre often emphasizes the latter part of the term, and that is certainly the case here—so much so that in the absence of actual dialogue at times one had the sense of watching a silent film (which takes us right back to Murnau). But there is no shortage of ensemble dance throughout: In fact the whole company is put to extensive use in each act, breaking out into a fetching "villagers' dance" in Act I (complete with bucolic costumes and slaps-and-stomps), a beautifully executed courtly group dance in the brightly lit Grand Hotel of Act II, and a "Thriller"-like ensemble of the undead in Act III. Pink's comments in the press to the effect that everything in the show was about the "advancing the story" were a bit surprising in light of what we actually saw: In fact during each of these group scenes, the first two of which went on a bit too long, the action stops dead—though not unpleasantly so.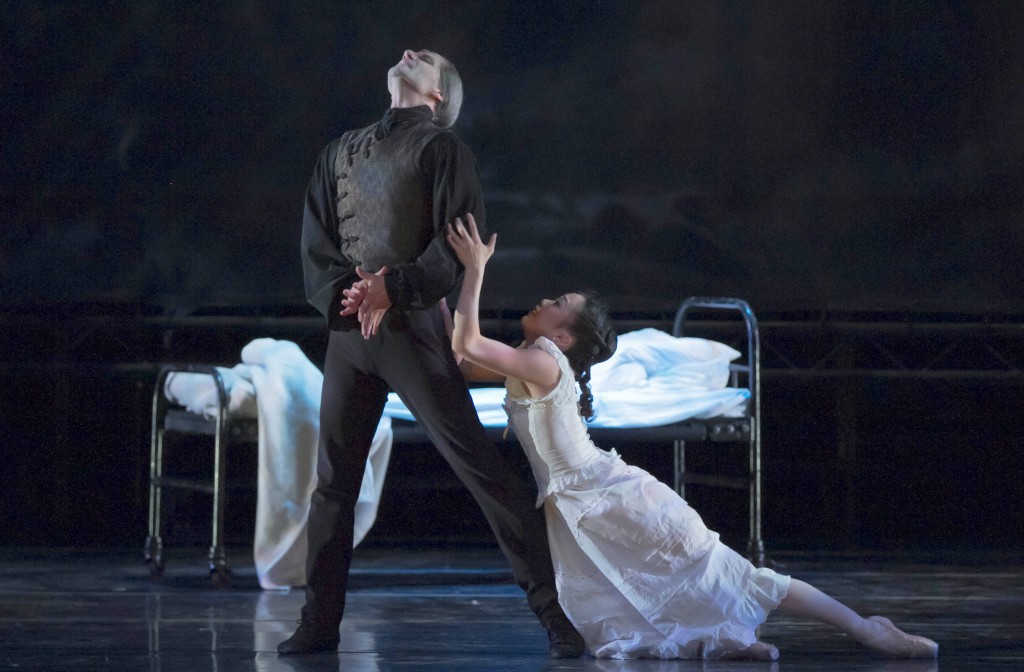 Act II comes to life when Lucy (Laura Hunt) floats in, effervescent and full of life until she gets, well, bitten, at which point she becomes scary-dead. Especially daring is Dracula's descent from the upper chamber: First he hangs upside-down like a bat, then slides down the framework and snakes across the floor. His dances with the heroines are effective in different ways: He is predatory with Lucy, who (spoiler alert) ultimately dies, but tender with Mina, Harker's girl, with whom he is (in his own ghastly way) in love. He even has a bizarre pas de deux with Harker, but most impressive to me were the love-duets between he and Mina in Act III (where we see Dracula's true agony, as he expresses his not-really-unrequited love for Mina) and the anti-love-duet of Renfield and Mina (Molly Wagner) to a Vivaldi-like slow movement. In the latter, the two roll around each other in knowing ways, Mina taking pity on poor Renfield, temporarily freed from his cage-like cell, and in Pink's (and Ian's) version the straight-jacketed Renfield has as much spunk as his vampirish "master," perhaps even more.
Among the other leads, KCB ballet master James Jordan was an elegant presence as Dr. Van Helsing and Logan Pachciarz played the overwrought Quincey Morris. The climactic scene in which Dracula cuts and then sucks from Mina's chest in Act III is perhaps more comic than gory, but the splash of daylight from high above the stage at the end is indeed jarringly effective. Dracula manages a final pirouette before succumbing to the inevitable, Nina is freed from Lucy's fate, Quincey is dead, and after two and a half hours Dracula's spell is finally broken. Ultimately one was left wondering whether this piece would make a tidy hour-long ballet. But there was much to admire, and the audience was pleased.
Dracula runs through March 2nd. For tickets call 816-931-2232 or go to kcballet.org.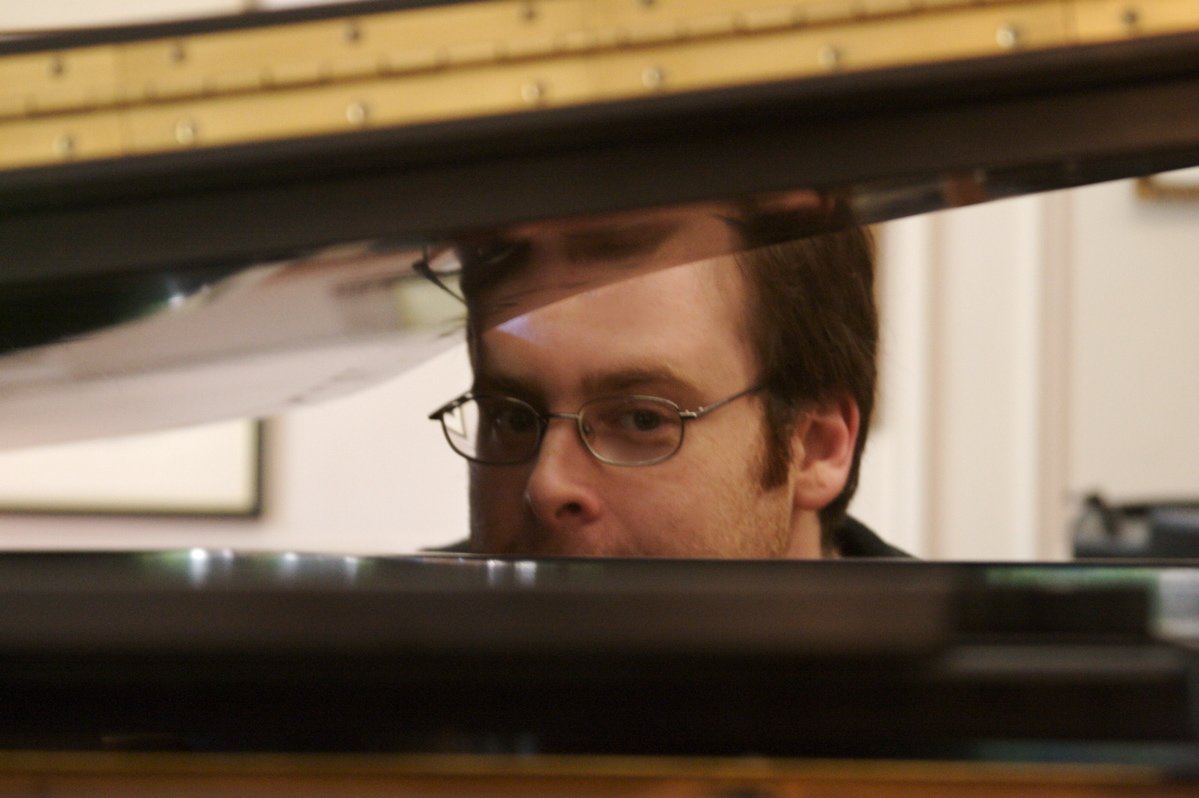 By Paul Horsley David Ludwig knows better than to attach a "back-story" to a piece irrevocably, although he has openly stated that his new Violin Concerto was inspired by his…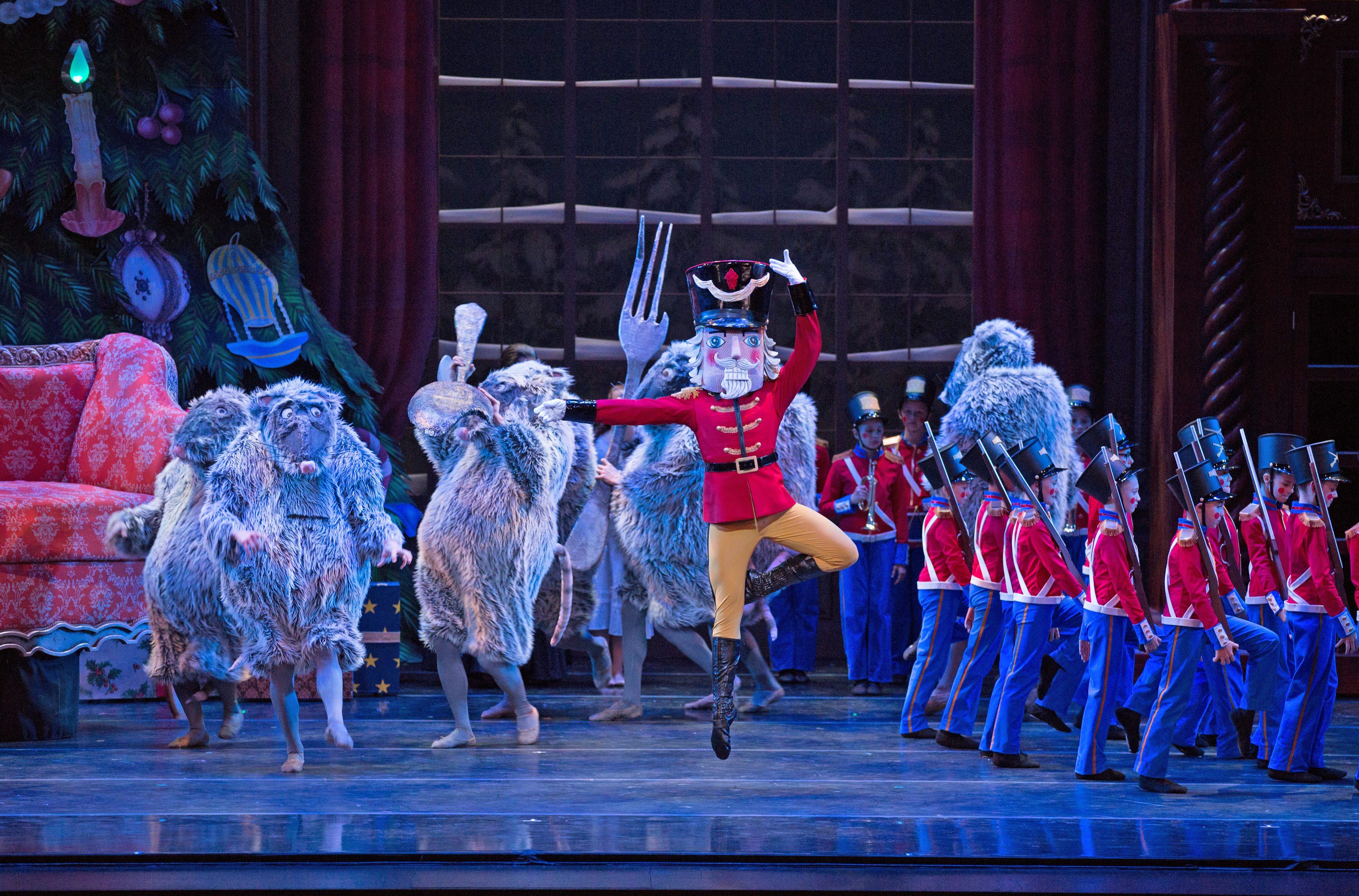 By Paul Horsley Each production of The Nutcracker is to some extent a balancing act between spectacle and dance. At best it seamlessly integrates the colors and stagecraft that keep…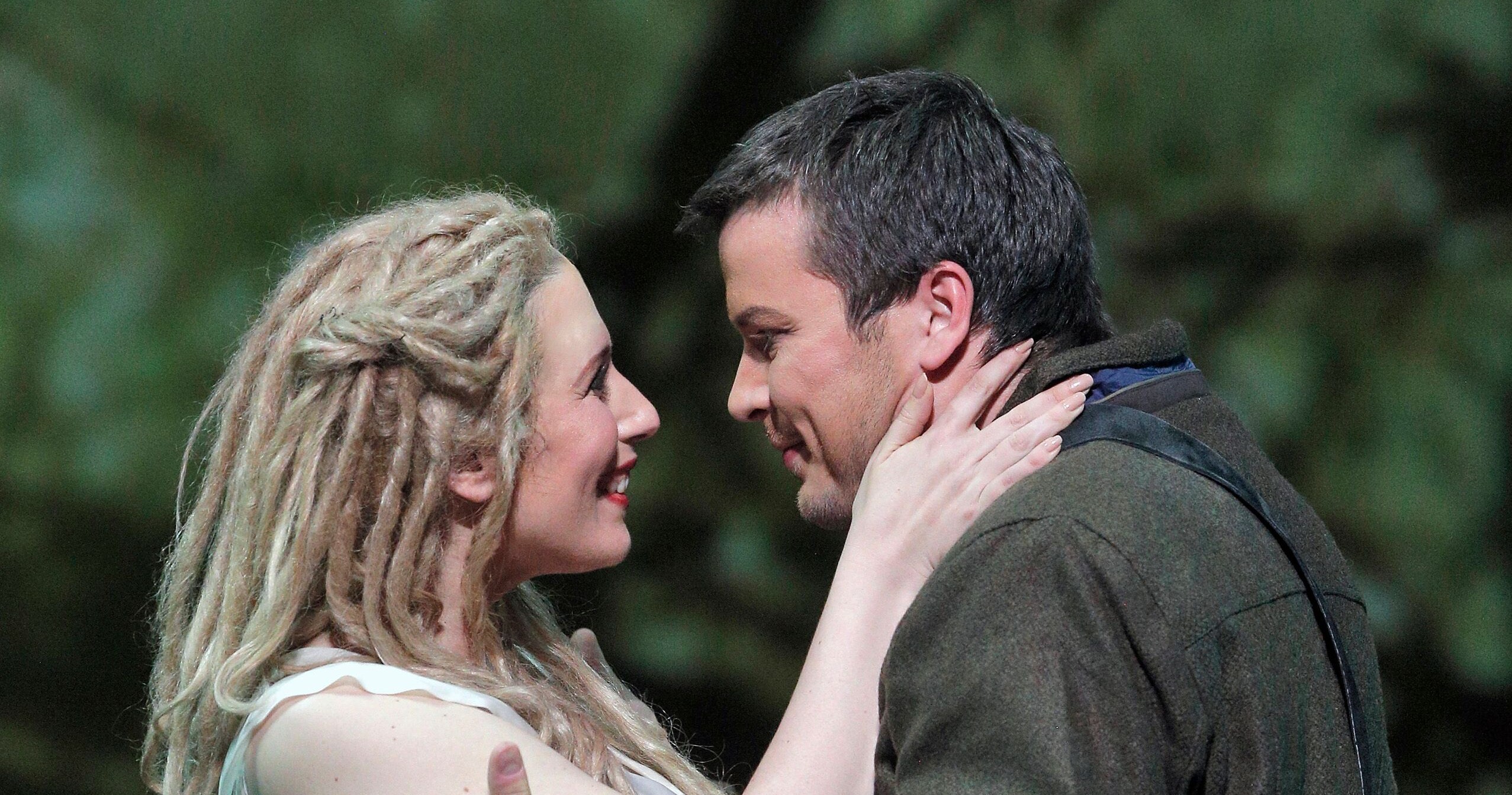 By Paul Horsley The Lyric Opera of Kansas City deserves applause for taking on an opera in Czech for the first time in its history, but the opening performance of…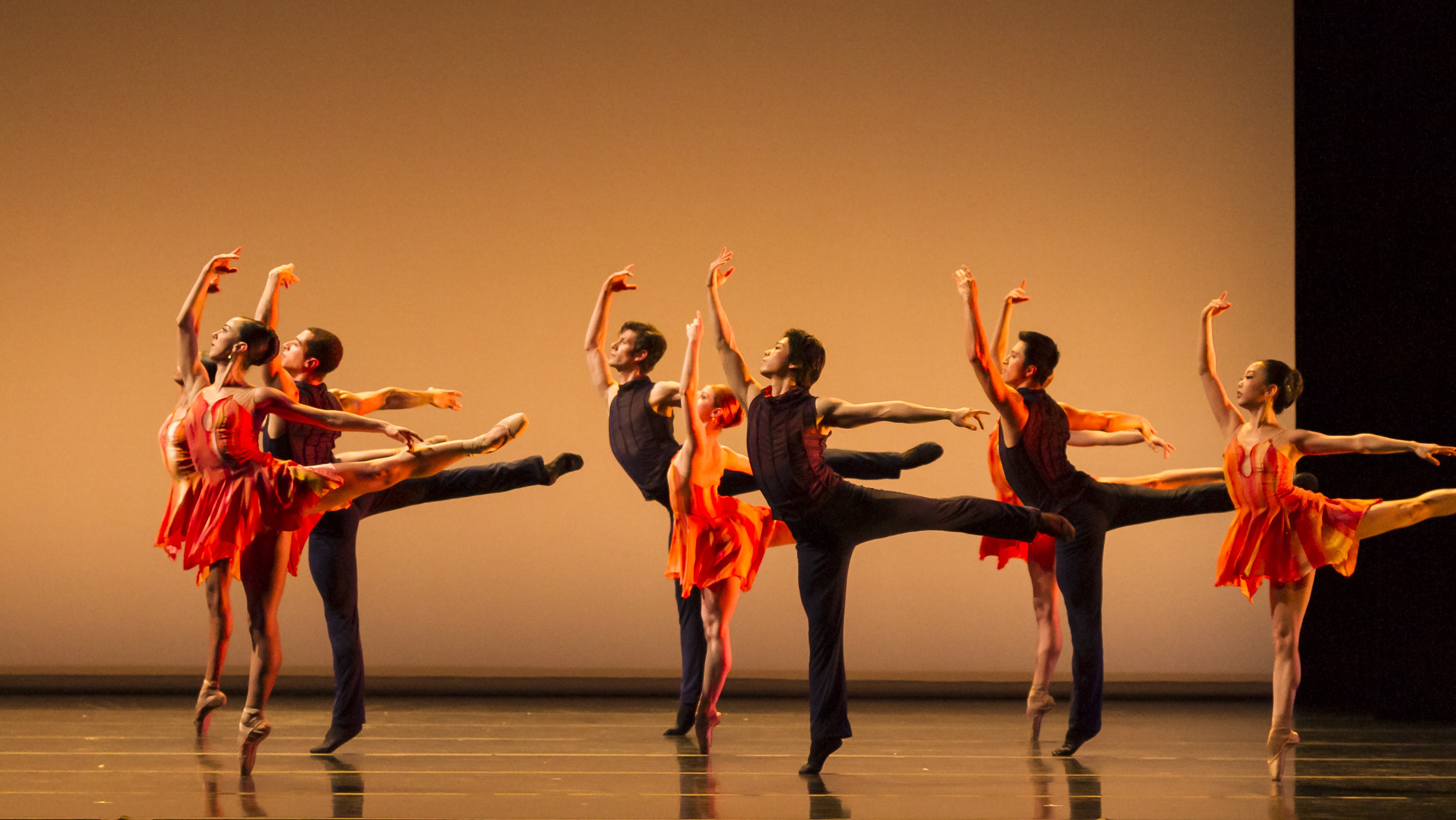 By Paul Horsley Balanchine's The Four Temperaments is a work of such startling visual clarity, musicality and modernity that it's astonishing to contemplate that it predates not just most of…