Rachel's Reads – August 2019
"Contact light." – Buzz Aldrin
Although we remember the immortal line, "That's one small step for man, one giant leap for mankind," from Neil Armstrong as he stepped onto the lunar surface, the above quote by Buzz Aldrin contains the actual first words spoken from the Moon when Apollo 11 landed on July 20, 1969. Since that momentous occasion 50 years ago, space exploration has expanded at an exponential rate.
My fascination with our solar system and galaxy started when I was growing up. My parents bought a telescope so that my brother and I could study the stars. Although my interests are varied and constantly changing, learning more about our universe has been one to which I always return. So much so, that I am currently taking astronaut Chris Hadfield's Masterclass! Space exploration reminds me that I am part of something so vast it is almost incomprehensible. It helps to keep a perspective that what might seem insurmountable, may, in fact, be so small as to be insignificant.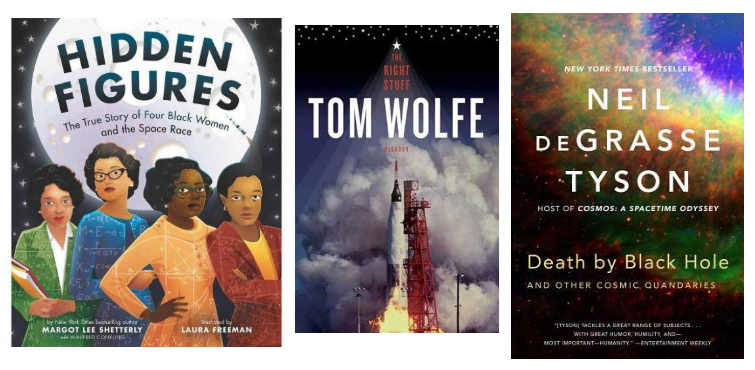 In honor of the anniversary of the Apollo 11 landing, here are a few of my favorite books about space and the people who helped to turn dreams into reality.
The Glass Universe by Dava Sobel
Cosmos by Carl Sagan
Hidden Figures by Margot Lee Shetterly
Packing for Mars: The Curious Science of Life in the Void by Mary Roach
Death by Black Hole: And Other Cosmic Quandaries by Neil deGrasse Tyson
The Right Stuff by Tom Wolfe
Apollo: The Race to the Moon by Catherine Bly Cox and Charles Murray
Hyperspace by Michio Kaku
The Girl Who Named Pluto: The Story of Venetia Burney by Alice B. McGinty and Elizabeth Haidle
Women in Space: 23 Stories of First Flights, Scientific Missions, and Gravity-Breaking Adventures by Karen Bush Gibson
T-Minus: The Race to the Moon by Jim Ottaviani
Out There by Mike Wall
See It With A Small Telescope by Will Kalif
Margaret and the Moon by Dean Robbins and Lucy Knisley
Sun Moon Earth by Tyler Nordgren
Happy Reading!
As we step further into the holiday season, we gather with loved ones and share tenderhearted moments typically around food. Whether we are trying new recipes or making family favorites…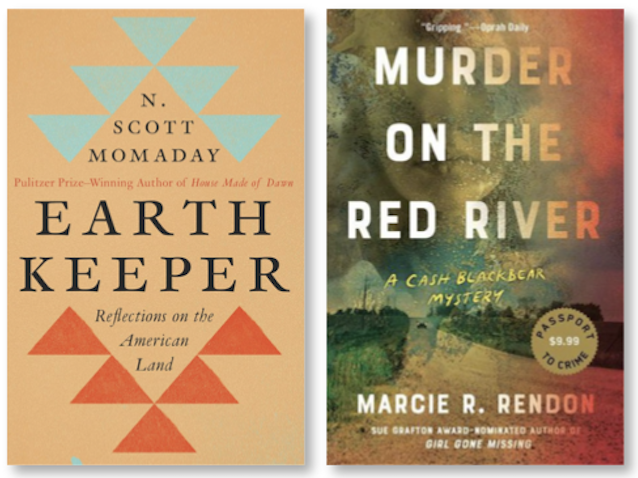 With the resurgence of interest in Robin Wall Kimmerer's Braiding Sweetgrass, I felt that this list of First Nations and Native American authors is quite timely. There are a few…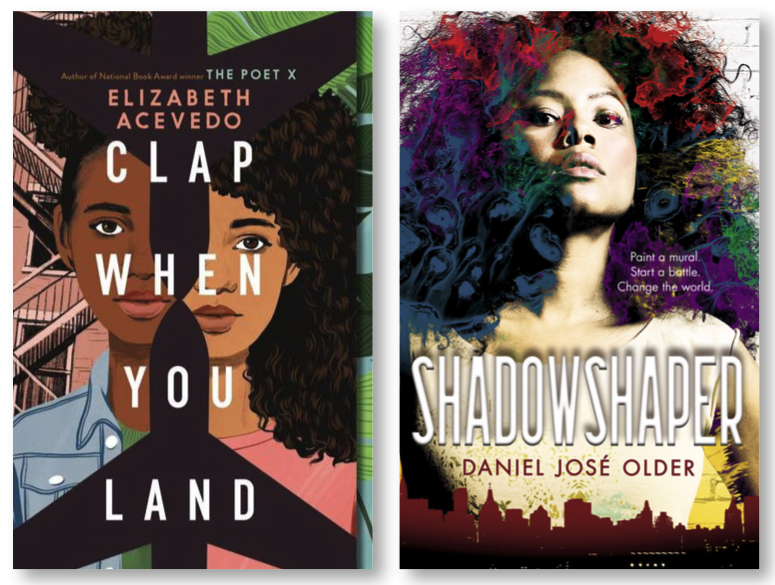 One of my favorite things about reading is the ability to experience different cultures and different lives. I know I've mentioned this George RR Martin quote before, but for me…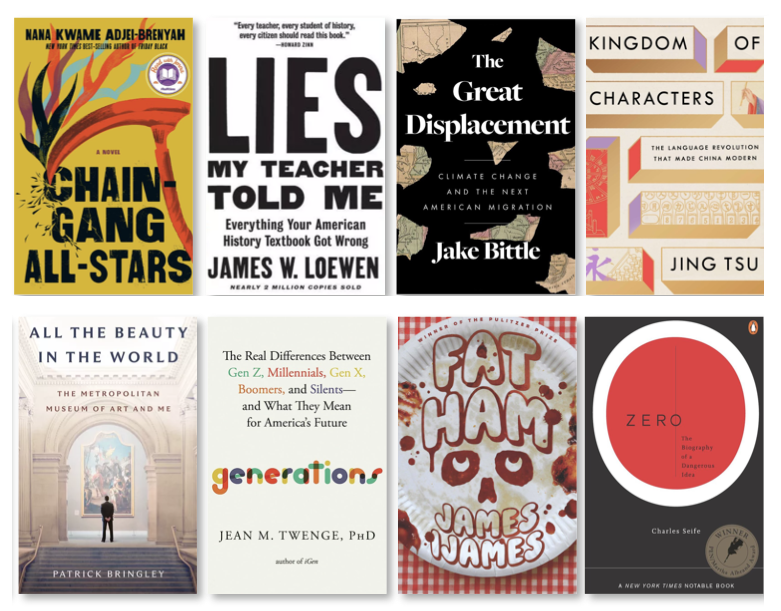 As we celebrate the summer (and the end of that crazy heat dome), autumn is heading toward us full steam ahead. There is something about September especially that just has…