Rachel's Reads – December 2022
The year is winding down, the weather outside is becoming chillier, and I can't wait to curl up by the fire with a great book. As in past Decembers, I am continuing the tradition started several years ago of sharing my top books of the year. I hope you will see one of your favorites or will be inspired to pick up one of these. Maybe you will even find yourself reading by the fire, too!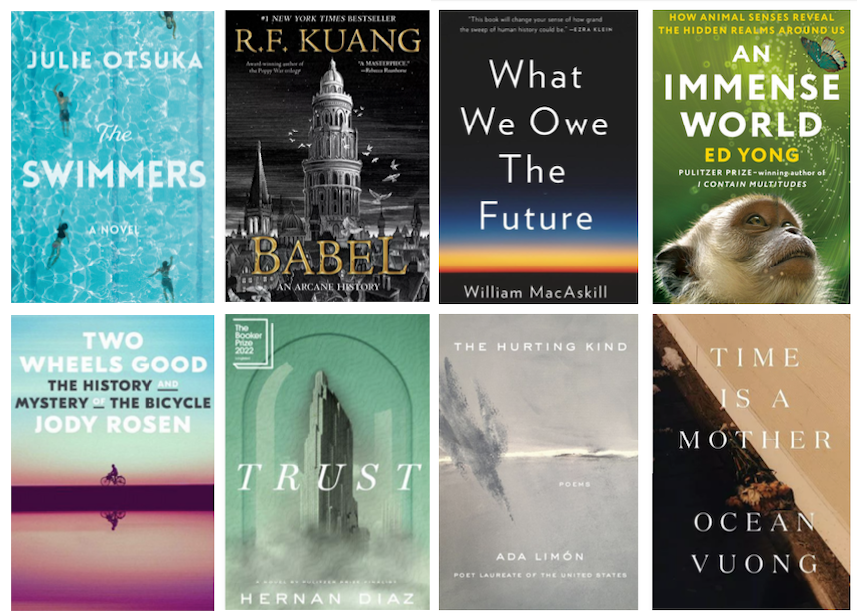 Fiction
The Swimmers by Julie Otsuka
Septology by Jon Fosse, translated by Damion Searls
Babel, Or the Necessity of Violence: An Arcane History of the Oxford Translators' Revolution by R. F. Kuang
Trust by Hernan Diaz
The Colony by Audrey Magee
Nonfiction
The Invisible Kingdom: Reimagining Chronic Illness by Meghan O'Rourke
Two Wheels Good: The History and Mystery of the Bicycle by Jody Rosen
South to America: A Journey Below the Mason-Dixon to Understand the Soul of a Nation by Imani Perry
An Immense World: How Animal Senses Reveal the Hidden Realms Around Us by Ed Yong
What We Owe the Future by William MacAskill
Poetry
Alive At The End Of The World by Saeed Jones
Please Make Me Pretty, I Don't Want to Die: Poems by Tawanda Mulalu
The Hurting Kind: Poems by Ada Limón
Time Is a Mother by Ocean Vuong
The Slain Birds by Michael Longley
Backlist
Stranger in the Shogun's City: A Japanese Woman and Her World by Amy Stanley
The Displaced: Refugee Writers on Refugee Lives edited by Viet Thanh Nguyen
In the Darkroom by Susan Faludi
Letters to Camondo by Edmund de Waal
Gathering Moss: A Natural and Cultural History of Mosses by Robin Wall Kimmerer
There are many books I didn't get to read this year, and I would love to hear from subscribers about their favorite books so I can add them to my never-ending "to be read" list. Please reach out with the books you loved this year, and I will share reader favorites in my January column. 
Happy Reading and Happy Holidays!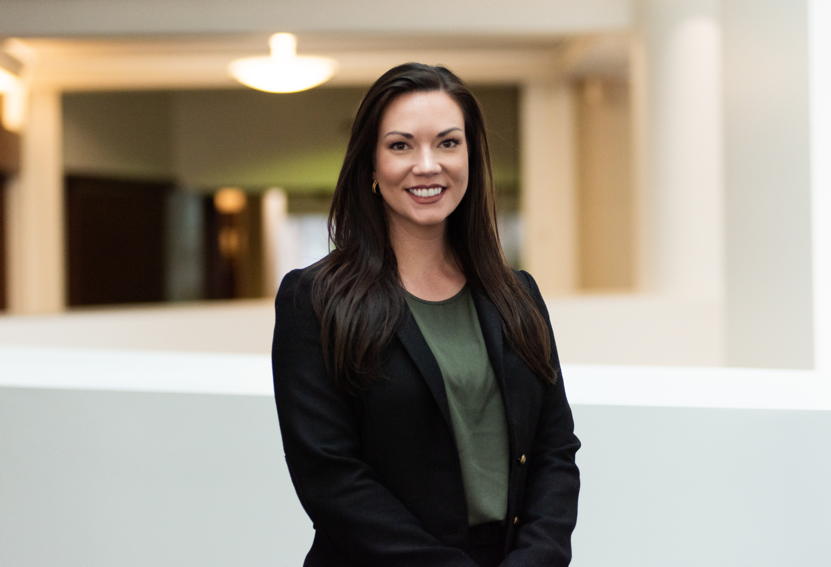 The Loop KC brings together similar yet unique minds to create genuine friendships and ignite the next generation of business leaders in Kansas City. Members of The Loop KC are…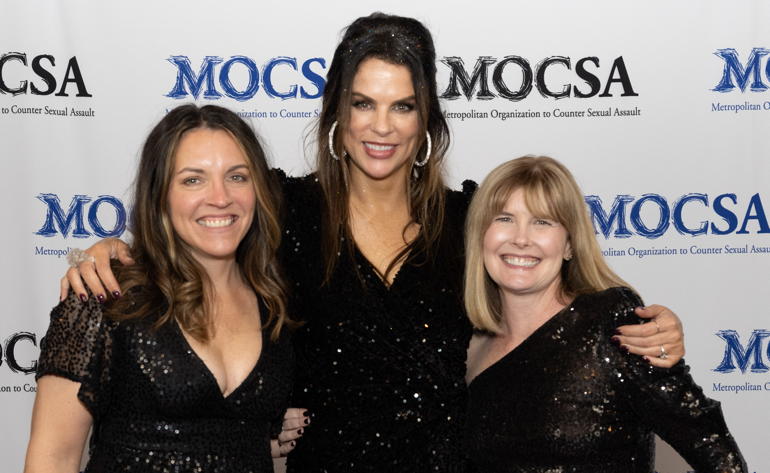 November 5th was the date for the 18th annual Night Out With MOCSA – GLITTERATI Cocktail Party and Auction, which was held at The Midland Theatre. More than 350 guests…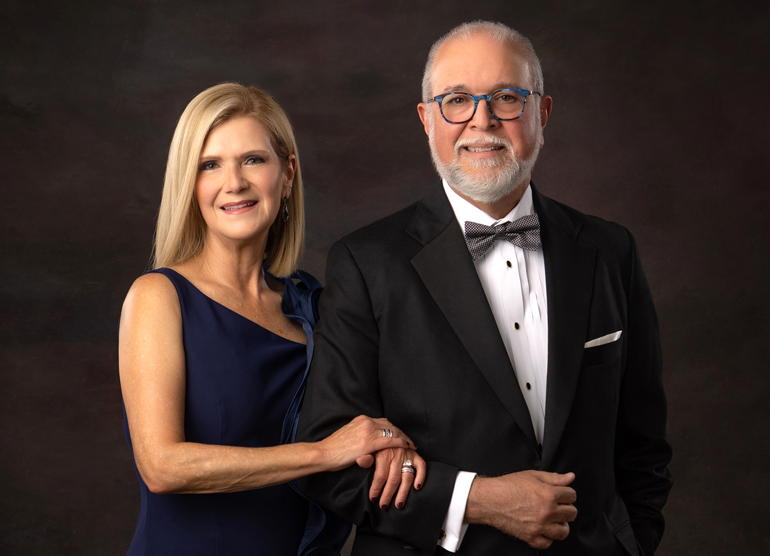 Karla and Dr. Ivan Batlle are serving as the honorary chairs for the Lyric Opera Circle's 35th Lyric Opera Ball. The Batlles have made their home in Our Town since…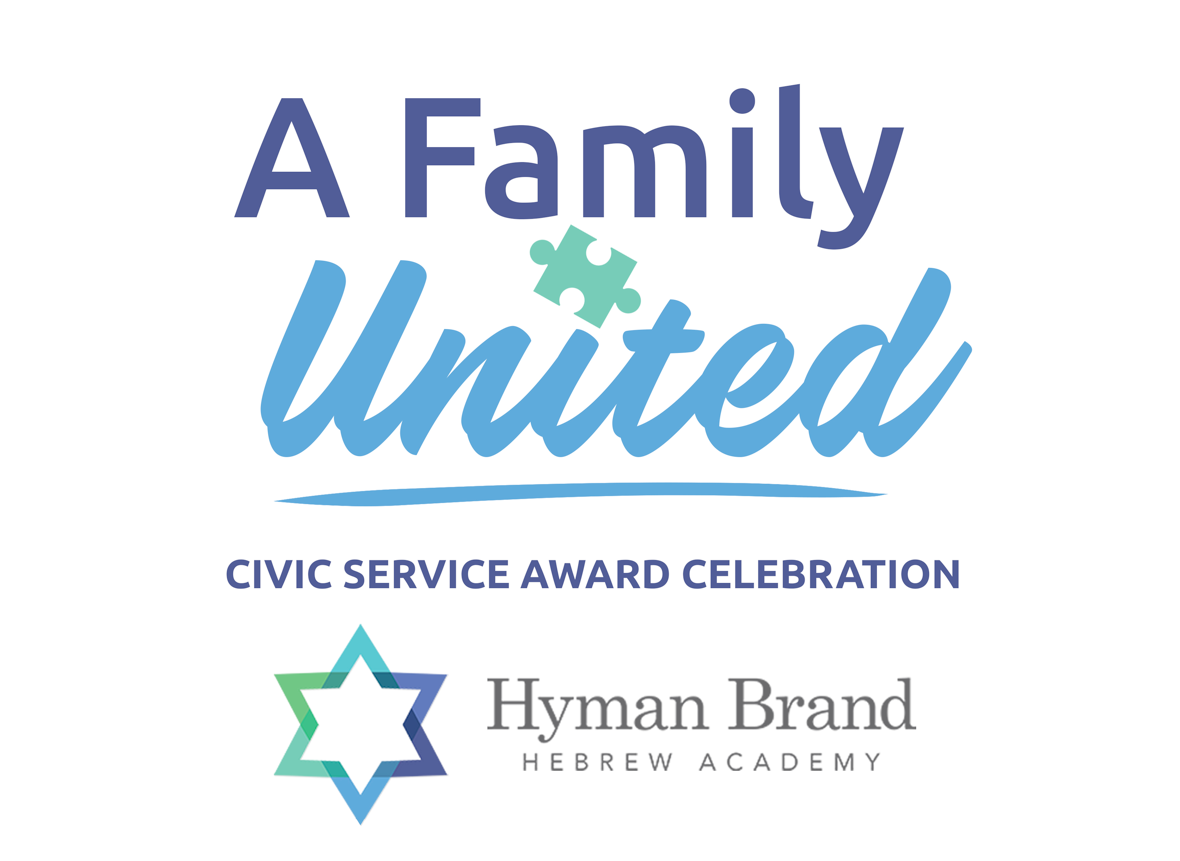 Hyman Brand Hebrew Academy's Civic Service Award Celebration will be held on January 22nd at The Westin Kansas City at Crown Center. Alan Edelman will be this year's honoree. The…