Rachel's Reads – July 2020
"The freedom of the open road is seductive, serendipitous and absolutely liberating." – Aaron Lauritsen
The open road can surely beckon. In these crazy times, packing up for a drive seems like a great way to mitigate the wanderlust that has been brewing while staying at home. As Chris Humphrey said, "The road is there, it will always be there. You just have to decide when to take it." Road trips can be magical journeys of self discovery where you can also bear witness to the unimaginable beauty that surrounds us. Setting out can feel like the first step to everywhere, but even if you don't want to, or can't go on a road trip right now, you can join the characters from these books on their adventures and experience the open road without leaving home.

Mason & Dixon by Thomas Pynchon
In this fantastical tale of two historical British surveyors, Charles Mason and Jeremiah Dixon make their way through the American wilderness meeting some crazy characters including George Washington and a were-beaver. Thomas blends actual history with poetry and fantasy. A truly tangential and hilarious tale.
Flaming Iguanas by Erika Lopez
Tomato Rodriguez and Magdalena Perez on a cross-country motorcycle trip is everything expected out of a road trip. Filled with highways, truck stops, and life lessons, this illustrated novel really brings the journey to life.
The Wangs vs. the World by Jade Chang
Charles Wang lost everything in the financial crisis so he decides the only option is to pack up his world, his kids, and drive across the country to his eldest daughter's house in Upstate New York. They have to figure out how to rebuild their lives, whether in America or by reclaiming their ancestral lands in China.
Sometimes We Tell the Truth by Kim Zarins
In this contemporary retelling of The Canterbury Tales, a group of teens on a bus ride to Washington, D.C., each tell a story. Whether these tales are fact, fiction, or fantastical doesn't matter, each one is just trying to tell the best story to get a guaranteed A in the class. The complexities and ordinary moments of high school are all brought together in this one.
America for Beginners by Leah Franqui
Pival Sengupta hasn't seen her son Rahi in a year since he left after informing his parents that he was gay. Refusing to believe her husband when he tells her that Rahi is dead, Pival travels from Kolkata to New York and then embarks on a cross-country trip with a tour company to California. As she travels across the country with her two companions, they begin to see America in a new light.
Mariam Sharma Hits the Road by Sheba Karim
Determined to rescue their best friend, Ghazala, from her furious parents after a scandalous photo appears on a billboard in Times Square, Mariam and Umar come up with a plan to road trip to New Orleans. This is a wonderful novel with the trio learning more about themselves at each pit stop along the way.
The Lost Continent: Travels in Small-Town America by Bill Bryson
In this older travel story, Bill sets out to rediscover his youth and ends up visiting his hometown and 38 states. His search for the perfect American small town is a wonderful journey that takes him through the heart and soul of America.
Happy Reading!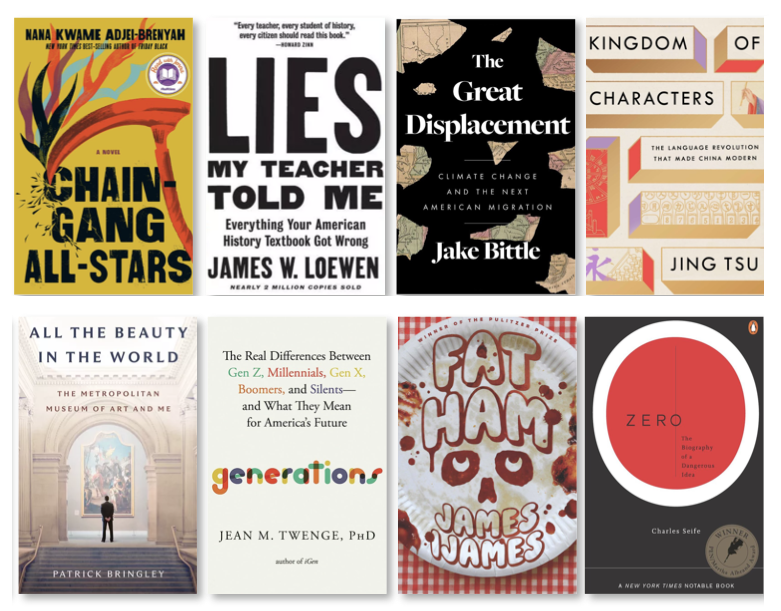 As we celebrate the summer (and the end of that crazy heat dome), autumn is heading toward us full steam ahead. There is something about September especially that just has…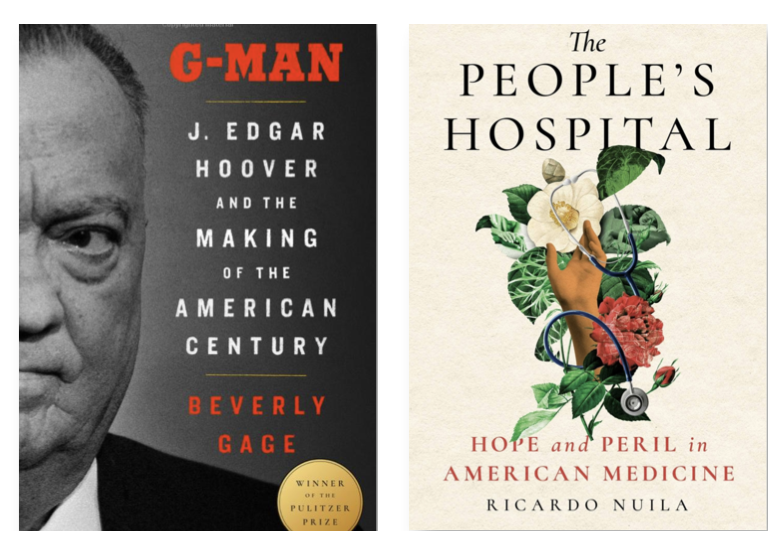 "A non-fiction writer is a storyteller who has taken an oath to tell the truth." – Russell Freedman I have been on a massive non-fiction kick recently. Every time I…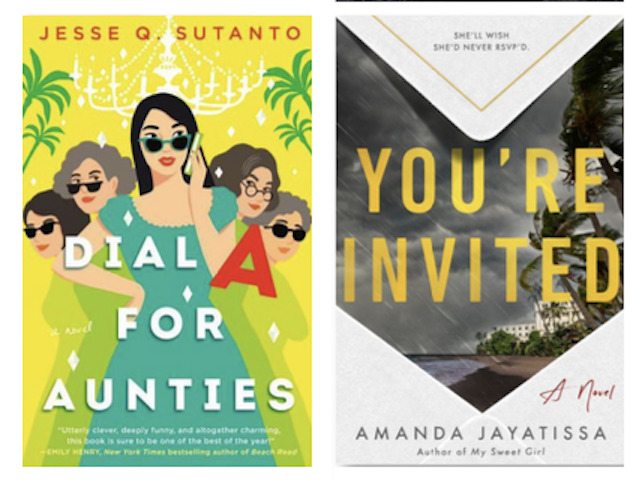 The most dramatic season of the year is upon us: wedding season! I'm not sure there hasn't been one wedding without at least a smidgeon of drama. Whether it comes…
"It is not our differences that divide us. It is our inability to recognize, accept, and celebrate those differences."  – Audre Lorde Books, like people, come in all types of…