Rachel's Reads – Tie The Knot
"The giving of love is an education in itself." – Eleanor Roosevelt
In the English language, love is a word that has many different dimensions. It is uniquely personal, as no experience with it is exactly the same, and yet it is an experience that we all strive to understand better. Love is the foundation for many relationships whether romantic or platonic, but relationships are where many of us falter. We need to continually water the plant, and yet it is difficult to know how best to take care of it, especially as technology has changed the way we interact. The books below are both fiction and non-fiction and cover many different aspects of relationships from the short-term to the lifelong. They can help us begin to understand the crazy world of love. 

All About Love by bell hooks
This 11-chapter treatise is devoted to answering the complex question of "what is love?" Throughout this must-read, the author shows the interconnectedness of love in our public and private lives, what it means to give and receive love, and rethinking self-love. Exploring both the cultural and the intimate, this book is essential reading. 
The Love Affairs of Nathaniel P. by Adelle Waldman
A book that explores the idea of fear of commitment, Nate Piven is a 20-something writer at the top of his game. He flits from assignment to assignment (and woman to woman) when he meets someone who makes him start to wonder about the life he really wants. Sometimes infuriating, it is a spot-on depiction of modern relationship dynamics. 
The Course of Love by Alain de Botton
This realistic portrayal of a relationship is startlingly gorgeous. It is the story of one couple's long-term relationship and captures the hopes, dreams, fears, and insecurities that can make all of us feel alone. It takes Rabih and Kirsten from the first flush of infatuation, the falling into romantic love, and then what it takes to maintain love. It is completely compelling. 
How to Fall in Love with Anyone by Mandy Len Catron
This is a wonderful and insightful memoir that explores the romantic myths we create and how they limit our ability to achieve and sustain intimacy. Exploring her family history and drawing insights from psychology, biology, history, and literature, Mandy explains why we prefer certain kinds of love stories. She also shares how she decided to test a psychology experiment and ended up with millions of people following her love life. It is a fascinating and witty study of how people find each other and stay together. 
Heartburn by Nora Ephron
Based on real events in Nora's life, this book takes a terrible situation and turns it into a comedy. Rachel Samstat is a pregnant cookbook writer who has just discovered that her husband is having an affair. Interspersed with recipes, this book has adultery, revenge, and group therapy. A book about the break up of a perfect marriage has never been quite so comic. 

Spoiler Alert: The Hero Dies by Michael Ausiello
In this emotional and evocative memoir, Michael remembers the 14 years he spent with his husband, Kit, and eventually the rare and aggressive cancer that took Kit's life. More than just a tragic account of a life nearing its end, this is the story of their relationship from start to finish, with all of the anxieties, complexities, and tenderness of two people who gave each other their whole hearts. 
A Lover's Discourse: Fragments by Roland Barthes
Although originally published in 1978, it makes fantastic use of structure to explore the whimsies and passions of love. Roland recreates a lover's fevered consciousness as he attempts to deconstruct love and creates what is basically an anatomy of desire. Roland covers many types of love within these short essays and then subjects them to a philosophical analysis from sources that include Goethe, Nietzsche, Plato, and Rilke. There is an echo of everyone within these pages. 
Plays Well with Others: The Surprising Science Behind Why Everything You Know About Relationships Is (Mostly) Wrong by Eric Barker
In this recent release, Eric explores relationships of many kinds including both love and friendship. He explores the science behind common phrases and teaches us how to build better relationships no matter if you are an introvert or an extrovert. Using stories and the best evidence available, he analyzes each maxim from all sides before rendering a verdict, one that can be used to help us all interact better with the world and those around us. 
Happy Summer!
In art, as in life, love usually triumphs. As a send-off for all of this summer's Kansas City newlyweds, we found 10 famous onstage weddings (from the world of opera,…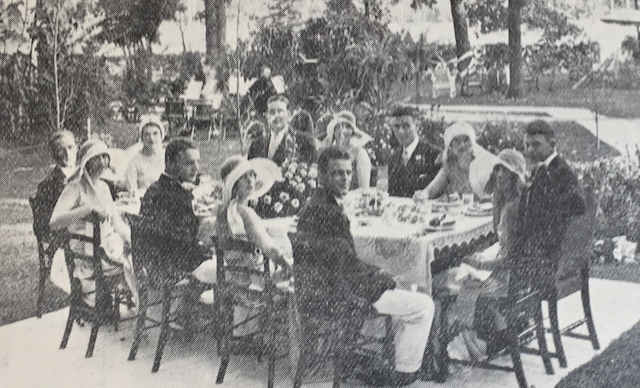 It's a near certainty that any wedding planned during the past few years has involved challenges that would have taxed the minds of the finest screenwriters during the glory days…
Hadley Winslow Burnham and Michael Lewis Reintjes were married on October 16, 2021, at Our Lady of Perpetual Help Redemptorist Catholic Church in Kansas City, Missouri. The bride is the…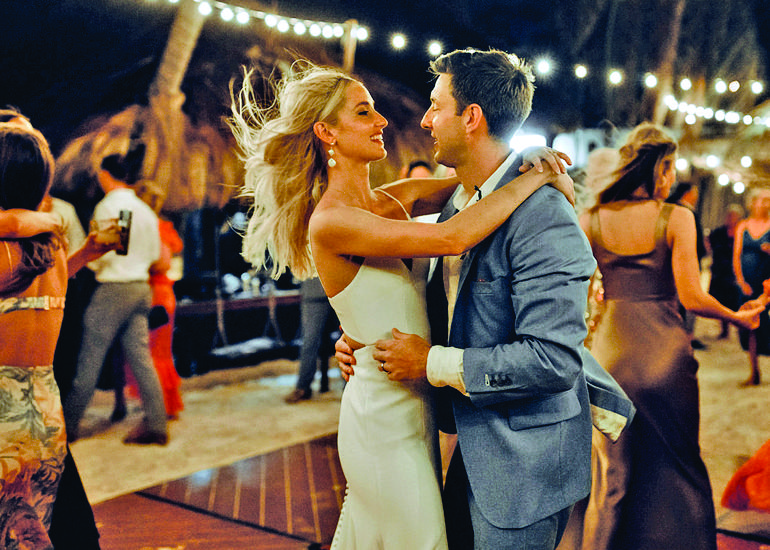 Heather Nicole Parrish and John Patrick Jandl were united in matrimony at Akiin Beach Tulum in Tulum, Quintana Roo, Mexico, on April 23rd. The bride is the daughter of Heidi…