REVIEW: Ballet's revival of 19th-century classic shows solid professionalism
Giselle is as beloved as any ballet in the repertoire partly because it contains some of the most beautiful choreography in the repertoire of Western dance: much of which has, miraculously, been preserved for nearly two centuries within the story we still see today.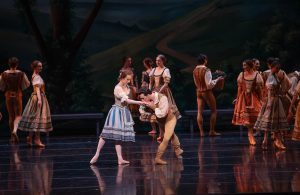 Thus the version of this classic that Devon Carney created for the Kansas City Ballet in 2015, which was revived starting on October 14th, can plausibly be said to contain aspects not only of the 1841 French original but of the Russian versions created by Marius Petipa and others during the late-19th and early-20th centuries. It's as if the history of classical ballet were contained in a single piece: a story of love and class distinctions, of betrayal and death, of forgiveness and redemption.
Kansas City Ballet has created an arresting retelling, with brilliant leads, a corps that looks as boisterous as ever, and lavish sets gorgeously lit by Trad A Burns. The result, which I saw on October 14th and 15th at the Kauffman Center, was a huge spectacle that included an Irish Wolfhound and several student dancers from the Ballet School.
The bucolic, refreshingly simple sets were the same as those used in 2015, but the costumes were different: with subtle designs for the leads and over-the-top folkloric colors for the Peasants. The music, by Adolphe Adam, was performed gamely by the Kansas City Symphony: Ballet Music Director Ramona Pansegrau demonstrated a keen ability to flex and stretch tempos according to the needs of the dance.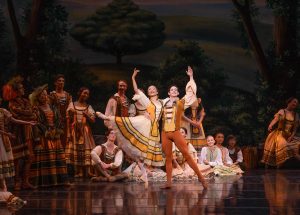 In the lead role of Giselle, the poor girl with a bad heart, Kaleena Burks on opening night danced with hyper-enthusiasm at the outset, demonstrating boundless love for the disguised Duke Albrecht with peerless steps and florid port de bras, and became frightfully stark during her "nervous breakdown." (She learns that the peasant boy she's fallen in love with is actually the Duke, possibly playing the field before his compulsory "noble" marriage.) On October 15th, the role was danced by Amaya Rodriguez, who exuded charisma in her opening and played the madwoman with quiet abandon.
Andrew Vecseri was a spiffily noble Duke on opening night: even in his "peasant outfit" he had a regal look about him, and his tightly wound solos and pas de deux moments were a highlight. His counterpart on October 15th was Paul Zusi, who brought firmness but also a bit more tenderness to the role.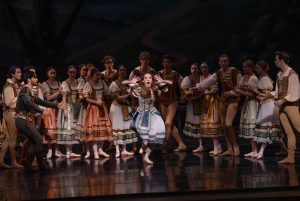 Cameron Thomas was relatively serious Hilarion on opening night: Joshua Bodden brought playfulness to the part. Both love-couples basked in a palpable chemistry that suggested they were as comfortable together as one might be dancing with a best friend. Of special note on opening night was the Peasant Pas de Deux pair: Naomi Tanioka and Joshua Kiesel brought bursts of light and joy to their role as implicit "leaders" of the peasant dancers.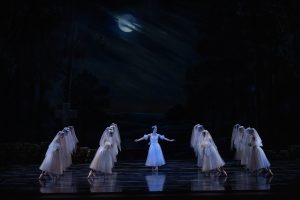 Taryn Mejia was downright terrifying in Act II, in the role of Queen of the Wilis. Stern and pale, she and her assistants, Emily Mistretta and Amanda DeVenuta on opening night, brought imperious efficiency to the routine bullying of hapless men who wander into their misty realm.
Lit in a mystically bluish haze, the Wilis performed in neatly geometrical patterns, mysteriously dressed in the bridal gowns they never got to use in real life. (The corps looked a tad more orderly on the second night.)
This entire scene is imbued with deathly washed-out look that suggests that this is a place you simply don't want to end up. Fortunately our Duke, emboldened by the love and forgiveness of "Wili initiate" Giselle, is stronger than the corps. With the help of Giselle, he escapes their haunted world: But this being 19th-century drama, Giselle retires to a comfortable death, while the redeemed Duke gets to live on and brood.
—By Paul Horsley
Giselle runs through October 23rd. For tickets call 816-931-8893 or to go kcballet.org.
To reach Paul Horsley, performing arts editor, send an email to paul@kcindependent.com or find him on Facebook (paul.horsley.501) or Twitter/Instagram (@phorsleycritic).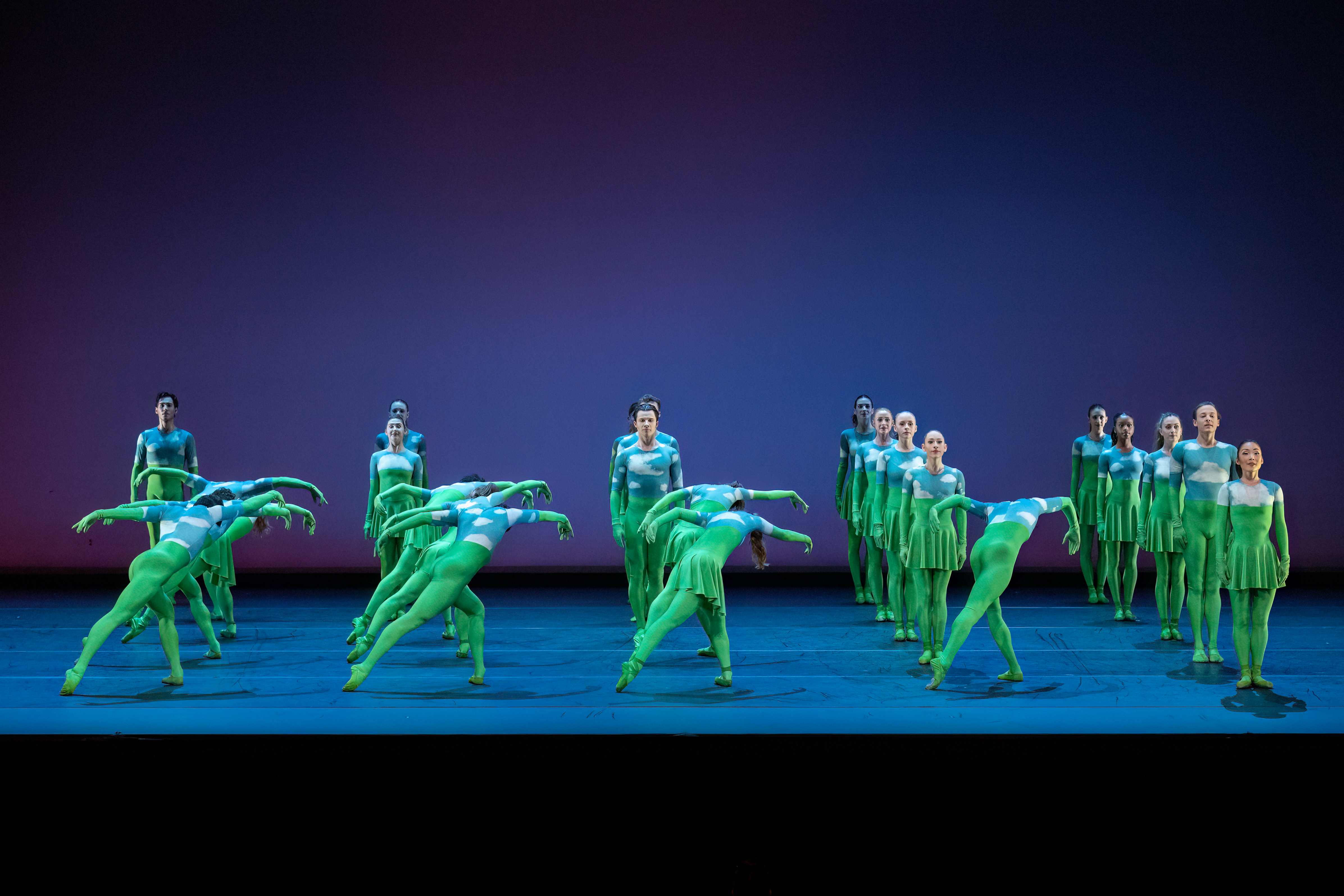 Each spring, the Kansas City Ballet presents a program of mixed repertoire embodying some of the more fascinating trends in contemporary ballet: where dance has been recently, where it stands…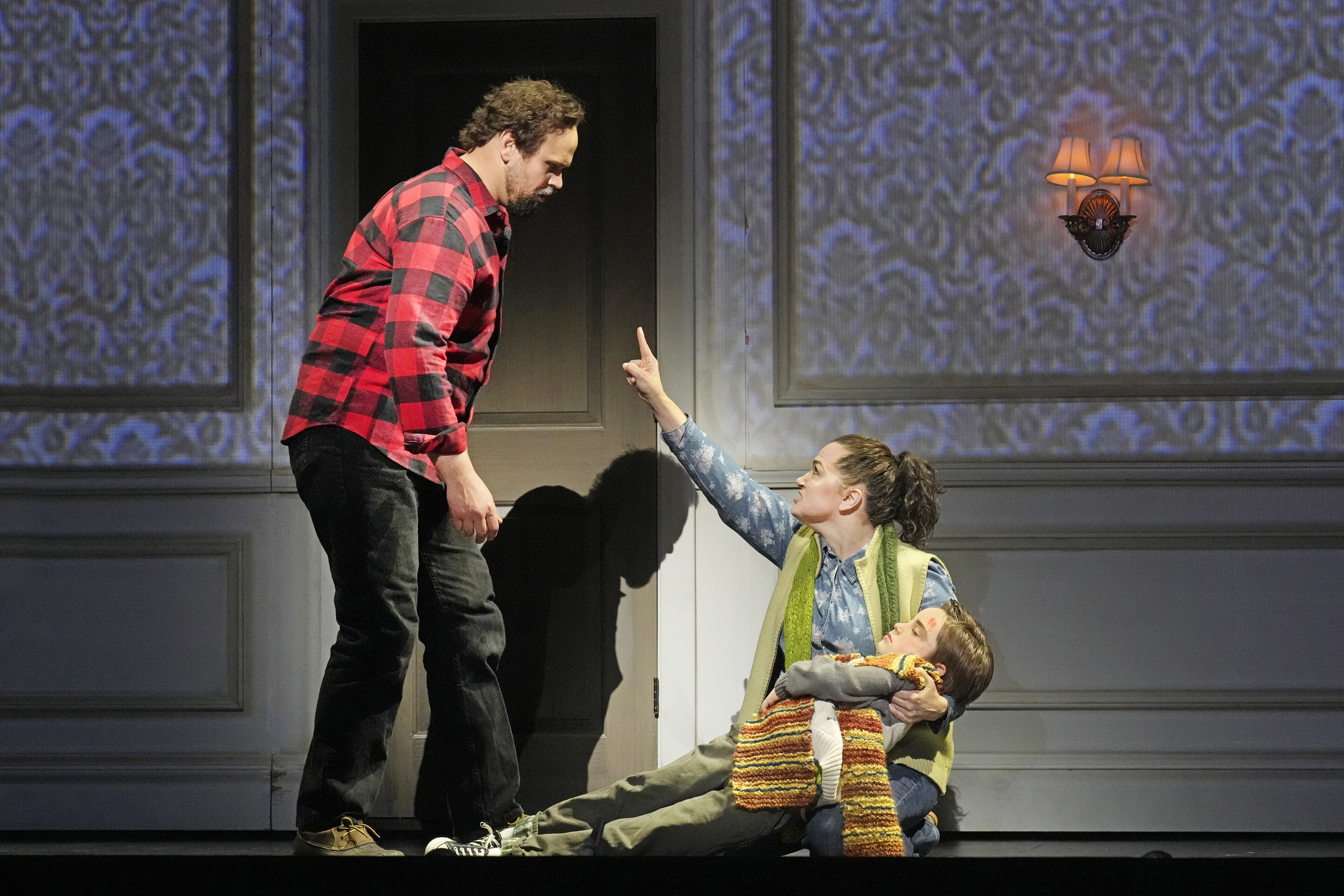 One of the reasons that Stephen King's horror stories are so indelibly etched onto our consciousness is that their macabre ingenuity has lent itself so readily to screen adaptation. Far…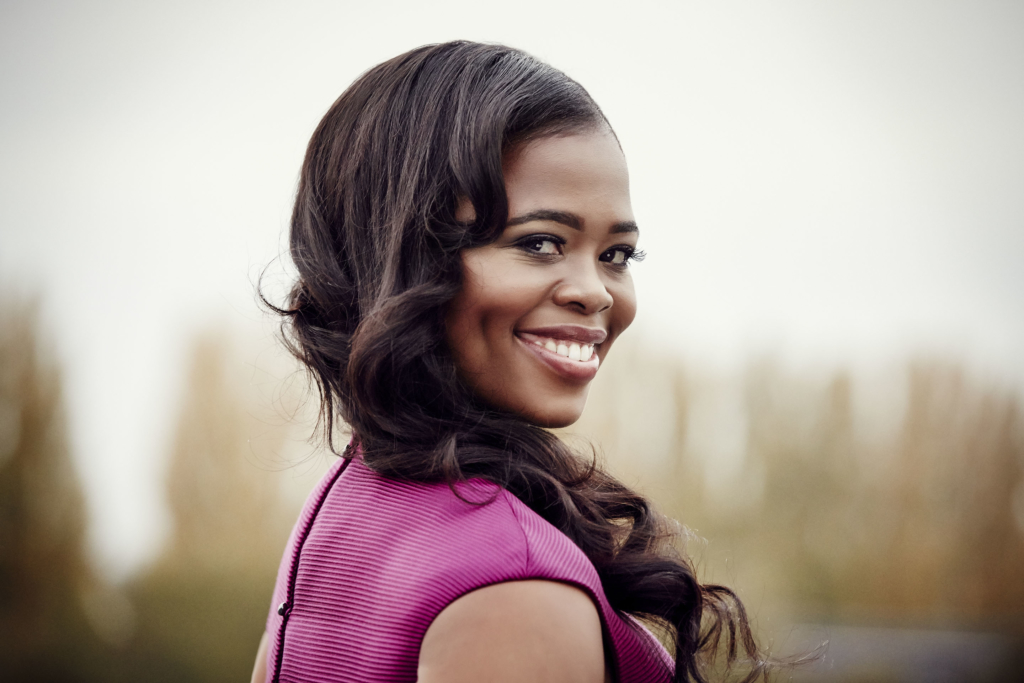 Just about everybody who is anybody has appeared on the Harriman-Jewell Series. Or so it seems these days, 58 years after the Series was founded by two William Jewell College…
Dance is live theater, and thus every performance of a work of choreography differs from every other. Standard works evolve from year to year, as well: Since 2015, when Devon…