REVIEW: Broadway classic takes a spin on the opera stage
If any musical is worthy to be performed by an opera company, it is The Sound of Music. Its best songs are not just Rodgers & Hammerstein at their most inspired, they are among the classiest products of the Broadway hit-factory. Whether the show should be placed alongside the operas of Mozart and Verdi is a matter to be discussed, perhaps, at another time.
What gives this story much of its heft is the knowledge of just how serious its subject-matter is, and thus I have always found its weird mix of serious and frivolous a tad jarring. "Everybody is cross these days," says problematic Max Detweiler, in a bit of understatement amidst the possibility that Nazis might take over the world.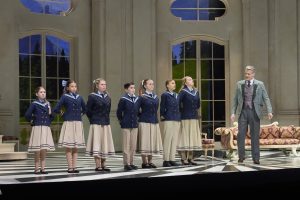 If it's so clear what is at stake in this tale, then why are nuns singing "How do you solve a problem like Maria" at the woman's wedding, for heaven's sake? (I know, I know: It's because the "solution" to the problem is to marry her off. But what a cynical viewpoint for today's world.)
Still, the production that opened on November 4th at the Lyric Opera of Kansas City makes a strong case for the work's continued relevance as a stage play. Directed by Francesca Zambello, with lavish sets by Peter J. Davison (a panoramic mountain view quickly converts to pillared abbey) and costumes by Aleš Valášek, this version finds unique ways of injecting fresh energy into moments we thought were over-familiar.
Several strong voices helped to carry the performance on opening night, beginning with the showy, clear-as-a-bell soprano of Mikaela Bennett as Maria. She is a solid actor who exuded all of the glittery charisma we associate with this character, at the same time tapping deeply into the young Maria's equivocal feelings. Mezzo-soprano Alexandra Loutsion sang the role of the Mother Abbess as convincingly as you can hear it, adopting a playful side for the "My Favorite Things" duet and a heroic-opera mode for "Climb Ev'ry Mountain": the latter a highlight of the evening. Alyson Cambridge played the spurned Elsa as witty villainess.
The von Trapp children, all from the region, were nothing short of delightful, especially when they showed off their chops at harmonizing. McKenna Sanford was a silver-voiced Liesl.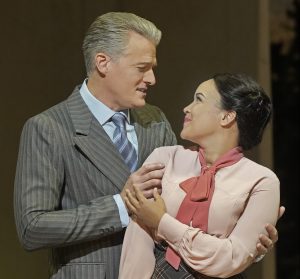 Among the men, Edward Watts was comfortably in-control as Captain von Trapp, and although he sang "Edelweiss" with more vocal muscle than we're used to, he came off as an affable enough fellow. Peter Morgan played Max as if he were one of the "bachelor dandies" Liesl sings of in "Sixteen Going on Seventeen," and Matt Leisy's Act I Rolf felt perhaps a bit more complex than it needed to be.
Fans of the film version will get to be reminded of a few things they're not accustomed to. Here it is "The Lonely Goatherd" (not "Favorite Things") hat Maria sings to calm the children during the thunderstorm. And the Captain's about-face from strict martinet to smiling daddy feels abrupt. "No Way to Stop It," a trio of Elsa, Max, and the Captain that is not in the film, injects dramatic content but doesn't amount to much as a piece of music.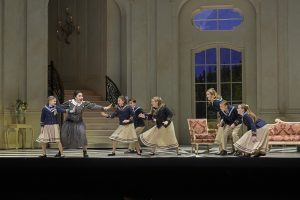 Eric Sean Fogel's choreography was notably elegant throughout. The chorus of nuns played an important role, most of it effectively. I would not have spaced them so widely apart in the aisles at the outset, as they seemed not to be able to hear each other.
The Sound of Music runs through November 12th. For tickets call 816-471-7344 or go to kcopera.org.
—By Paul Horsley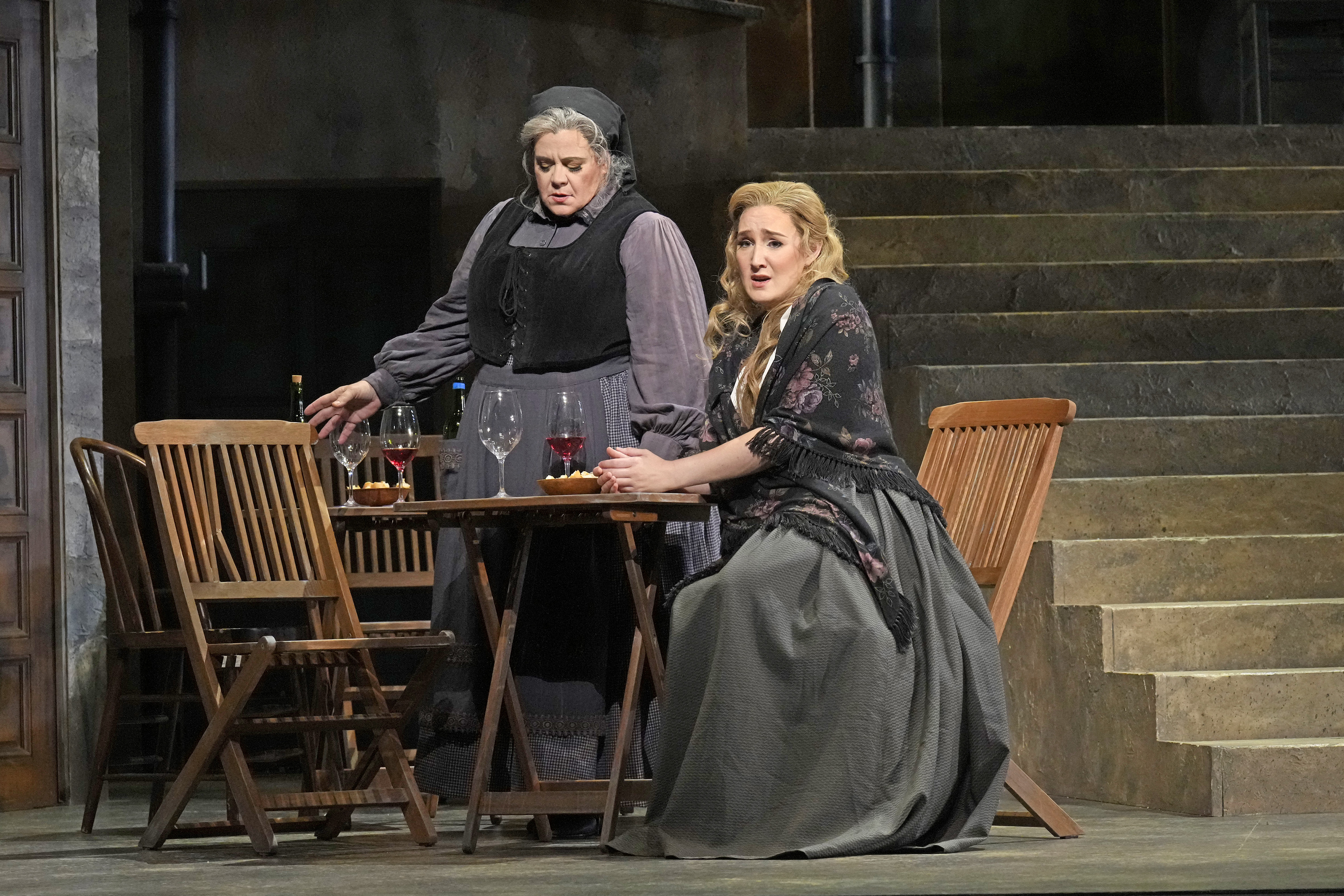 The double-bill of Pietro Mascagni's Cavalleria rusticana (1890) and Ruggero Leoncavallo's Pagliacci (1892) remains one of the most accessible evenings at the opera. With busy choruses, passionate arias and ensembles,…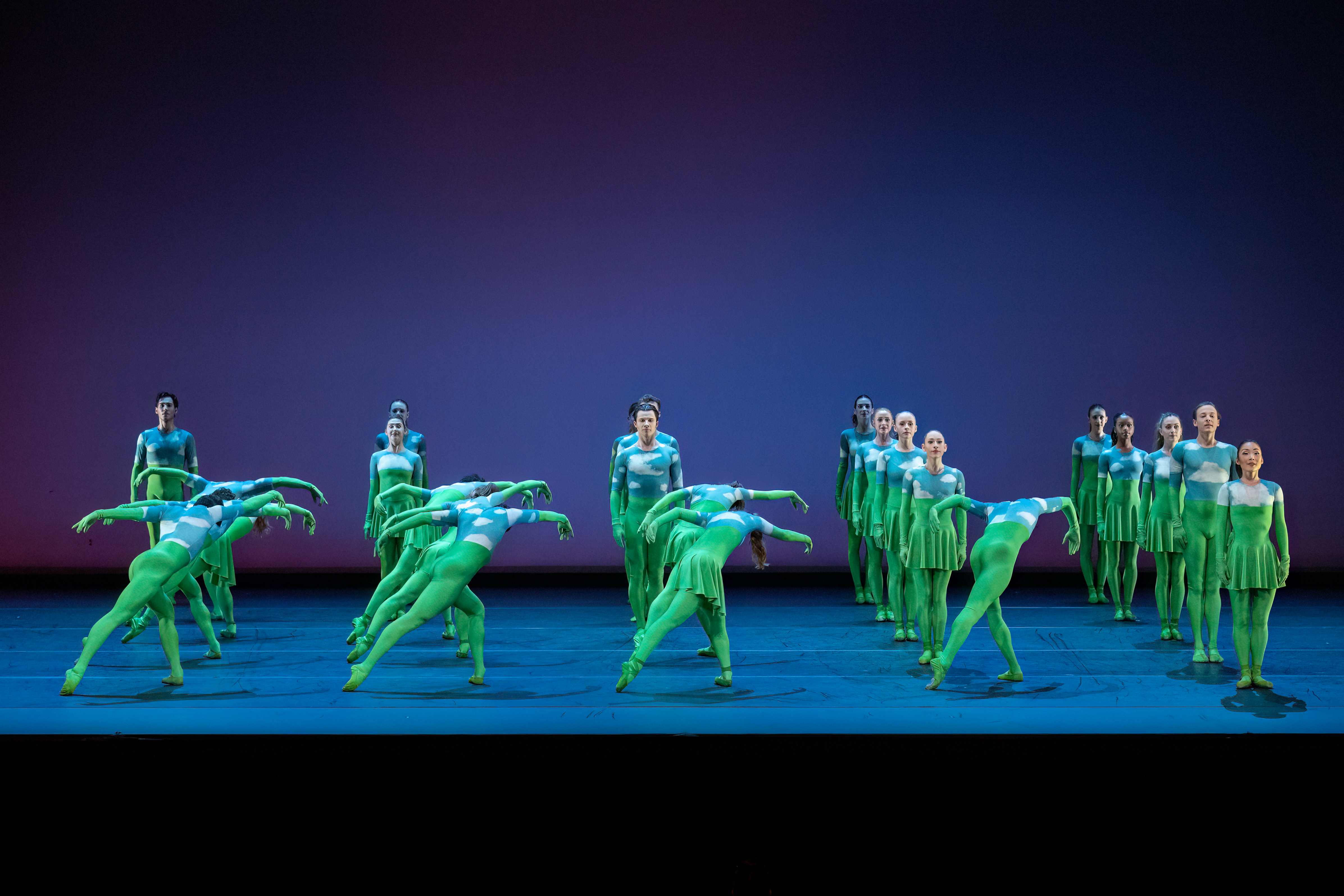 Each spring, the Kansas City Ballet presents a program of mixed repertoire embodying some of the more fascinating trends in contemporary ballet: where dance has been recently, where it stands…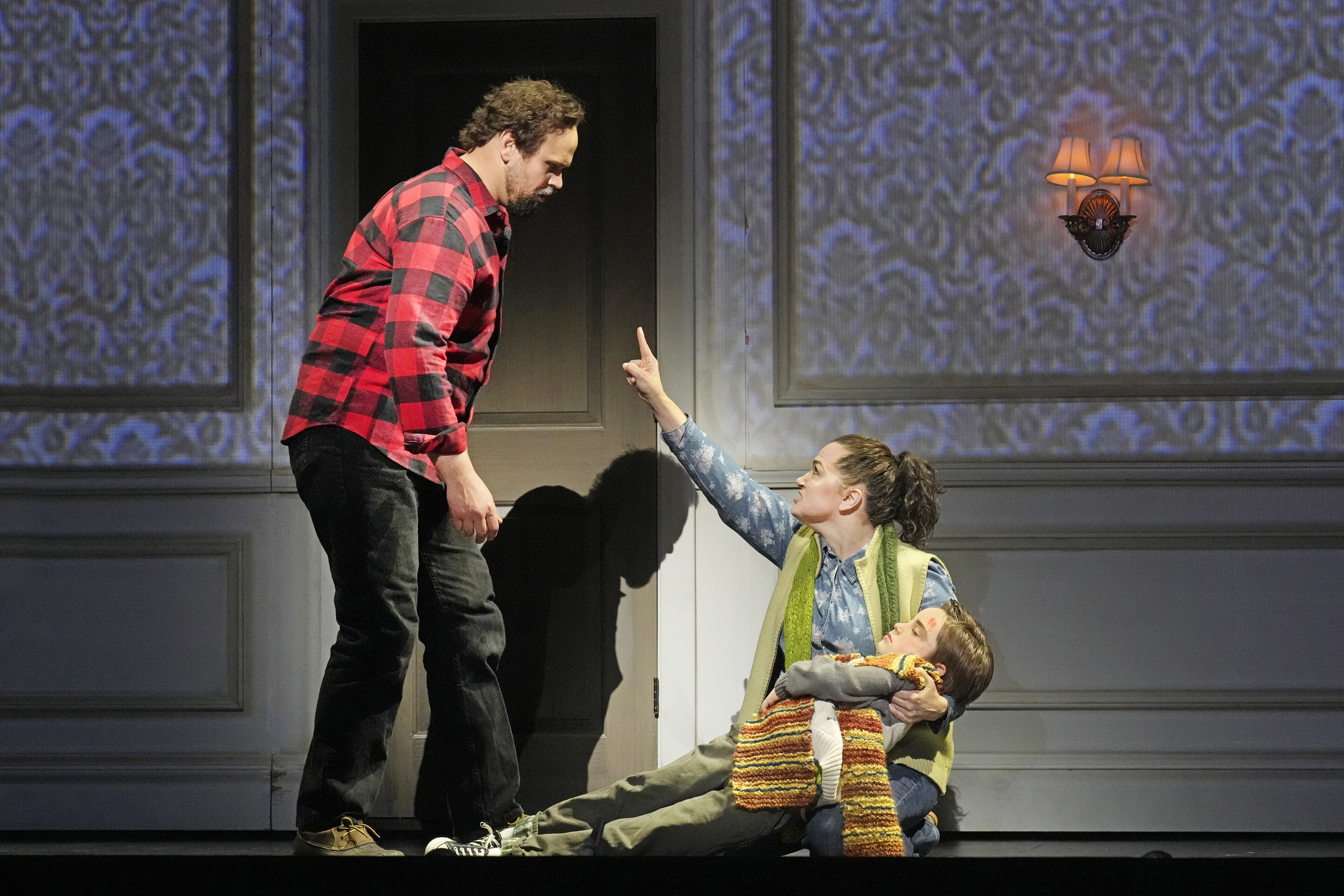 One of the reasons that Stephen King's horror stories are so indelibly etched onto our consciousness is that their macabre ingenuity has lent itself so readily to screen adaptation. Far…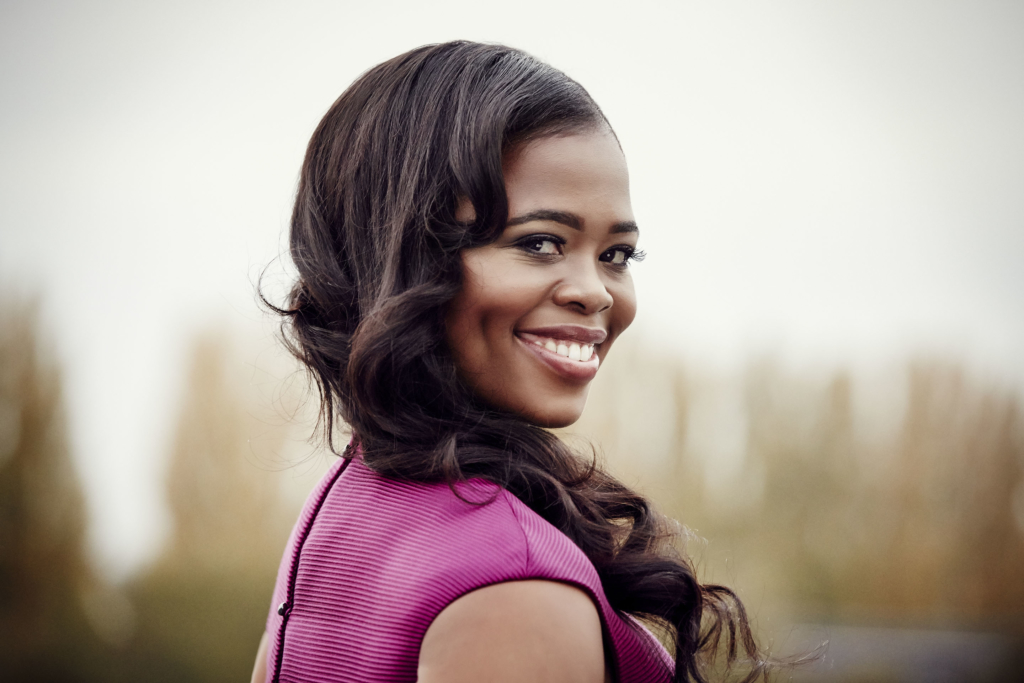 Just about everybody who is anybody has appeared on the Harriman-Jewell Series. Or so it seems these days, 58 years after the Series was founded by two William Jewell College…