REVIEW: Lyric presents distinguished production of Verdi's well-worn tragedy
La traviata continues to fascinate us some 170 years after its inception partly because it presents the viewer with no clear-cut heroes or villains. Its principle characters are a lot like the rest of us, imbued with glaring defects and endearing, even transformative strengths: in roughly equal measure. Francesca Zambello's 2018 production, which opened at the Lyric Opera of Kansas City on November 5th, rides on these subtleties, and its naturalistic, even humane approach stays in the mind long after the curtain falls. (Its haunting opening and closing set-pieces, which I will not reveal here, nudge this familiar love story toward the macabre.)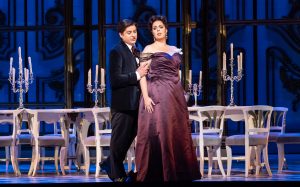 Violetta (Amanda Woodbury), for example, appears at the outset to be self-centered and carefree, but when she is asked to give up everything for love, and in order to save the nuptials of an innocent girl, she shows she has the biggest heart onstage. Alfredo (Daniel Montenegro) initially seems like a whiny wretch, but when he falls helplessly in love with Violetta he bravely throws bourgeois respectability to the wind. Germont père (Weston Hurt), who is sometimes cast as a patrician half-villain, exudes here an immediate sympathy when he gets to know the real Violetta.
The troubled nature of the lovers' relationship is apparent throughout the opera: They butt heads at the outset and hardly let up. Francesca has tried to counterbalance this by making the most of their vulnerable moments (such as Alfredo's "Un dì felice," sung with honesty and pathos), with some success. But many of the poignant moments, such as Violetta's big double aria "Ah for'sè lui," are sung when the other is not present.
Daniel held his own in Act I, delivering Alfredo's love-declaration with a sweet, authentic, if not always gorgeous tone. But it was Amanda who released the full command of her virtuosity: The sheer vocal audacity of "Sempre libera" never threw her off-balance, as she tracked its chirps and challenges in a manner that drew you into her inner world.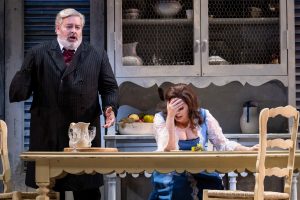 Amanda and Weston demonstrated a powerful stage chemistry in their Act II confrontation: You felt that they understood each other almost intuitively, despite ostensibly differing world-views. Amanda sang with a deliciously rounded tone: If at times one yearned for a tad more variety of color, her voice continued to bloom through Act II and came to flower in the finale. Weston sang with a carved-from-oak warmth that suggested Germont might actually be a decent fellow, despite the absurd words coming out of his mouth.
Peter Davison's ingenious set designs feature a row of what the Greeks called periaktoi: three-sided, prism-like towers that revolve in sync (or sometimes with a sort of sweeping gesture from stage right to stage left) to reveal a variety of "backdrops." As the Overture plays, we see Violetta lying in a sanatorium of stark-white walls (suggesting that the whole opera is a sort of flashback). But as she tosses off her hospital garb to reveal she is already "dressed to party," the cylinders rotate to suggest a lavishly outfitted salon.
The third side of the triangle evokes a fiery-red casino, with velvety walls adorned with richly textured fabric. (The sets are expertly lit by Mark McCullough, and the sumptuous, plausibly fin-de-siècle costume designs are by Jess Goldstein.)
Aubrey Odle was a vivacious, vocally convincing Flora, and Erik Grendahl was imposing, both physically and musically, as the tough-guy Baron. Wayd Odle, Michael Colman, Joseph Park, Krista Renée Pape, and Louis Tiemann lent poise to smaller roles.
The chorus sang with balance and determination, despite a tad too much raucous frivolity at the beginnings of party scenes. The Kansas City Symphony, under the direction of Christopher Allen, played with sensitivity, and the flamboyant but never overdone "gypsy-and-toreador" choreography by Parker Esse and Andrea Beasom was one of the highlights of the evening.
The finale is my favorite part of this opera: We finally get love-expressions unfettered by carping, and we glory in one of Verdi's most elegant (and dramatically jarring), solo-vocal ensembles. Both were brought off with adept musicality. It was the sort of quiet moment that made you aware that one can build a solid performance simply by setting up well-conceived building blocks and allowing the edifice to stand on its own.
—By Paul Horsley
For tickets to La traviata, which runs through November 13th, call 816-471-7344 or go to kcopera.org.
To reach Paul Horsley, performing arts editor, send an email to paul@kcindependent.com or find him on Facebook (paul.horsley.501) or Twitter/Instagram (@phorsleycritic).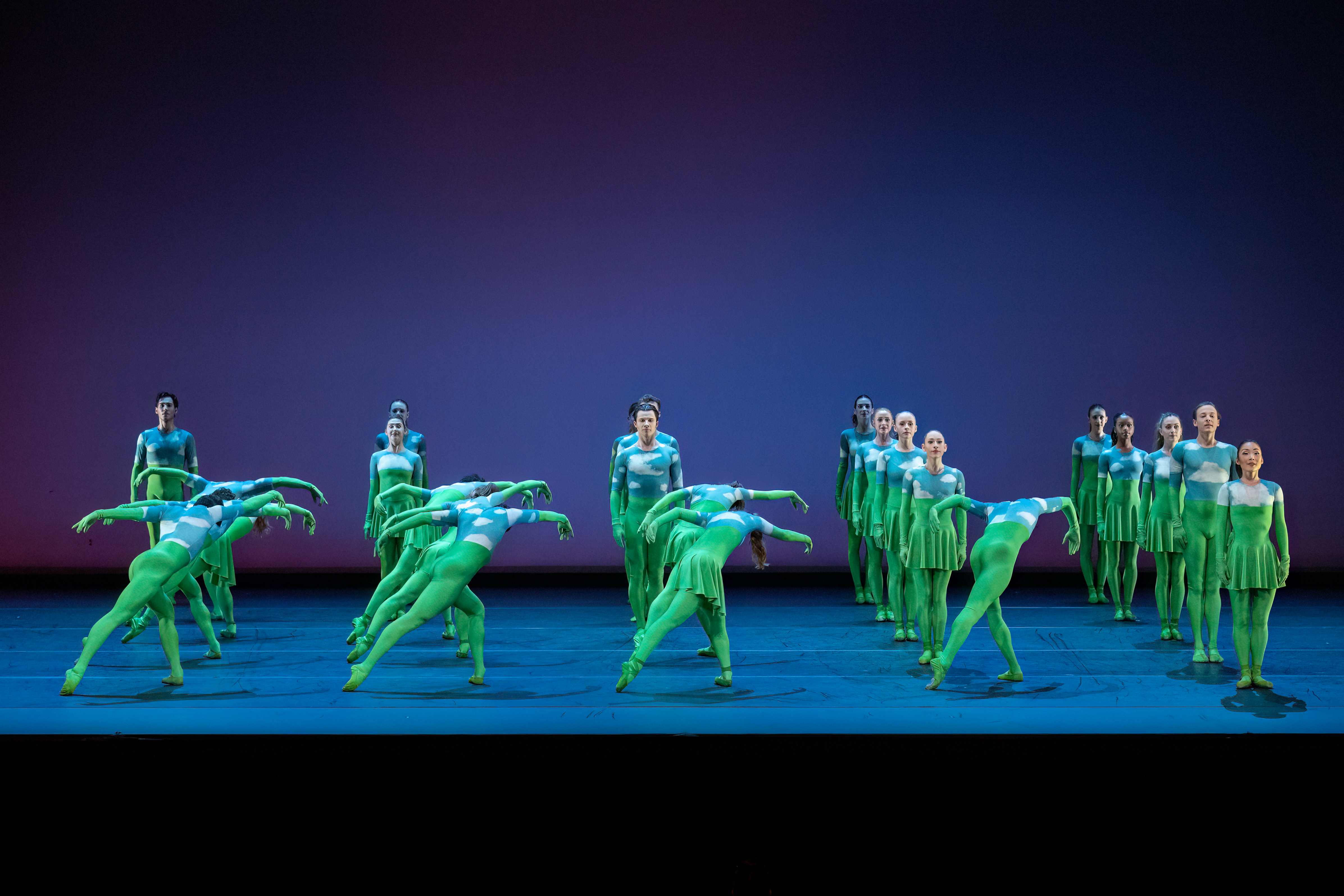 Each spring, the Kansas City Ballet presents a program of mixed repertoire embodying some of the more fascinating trends in contemporary ballet: where dance has been recently, where it stands…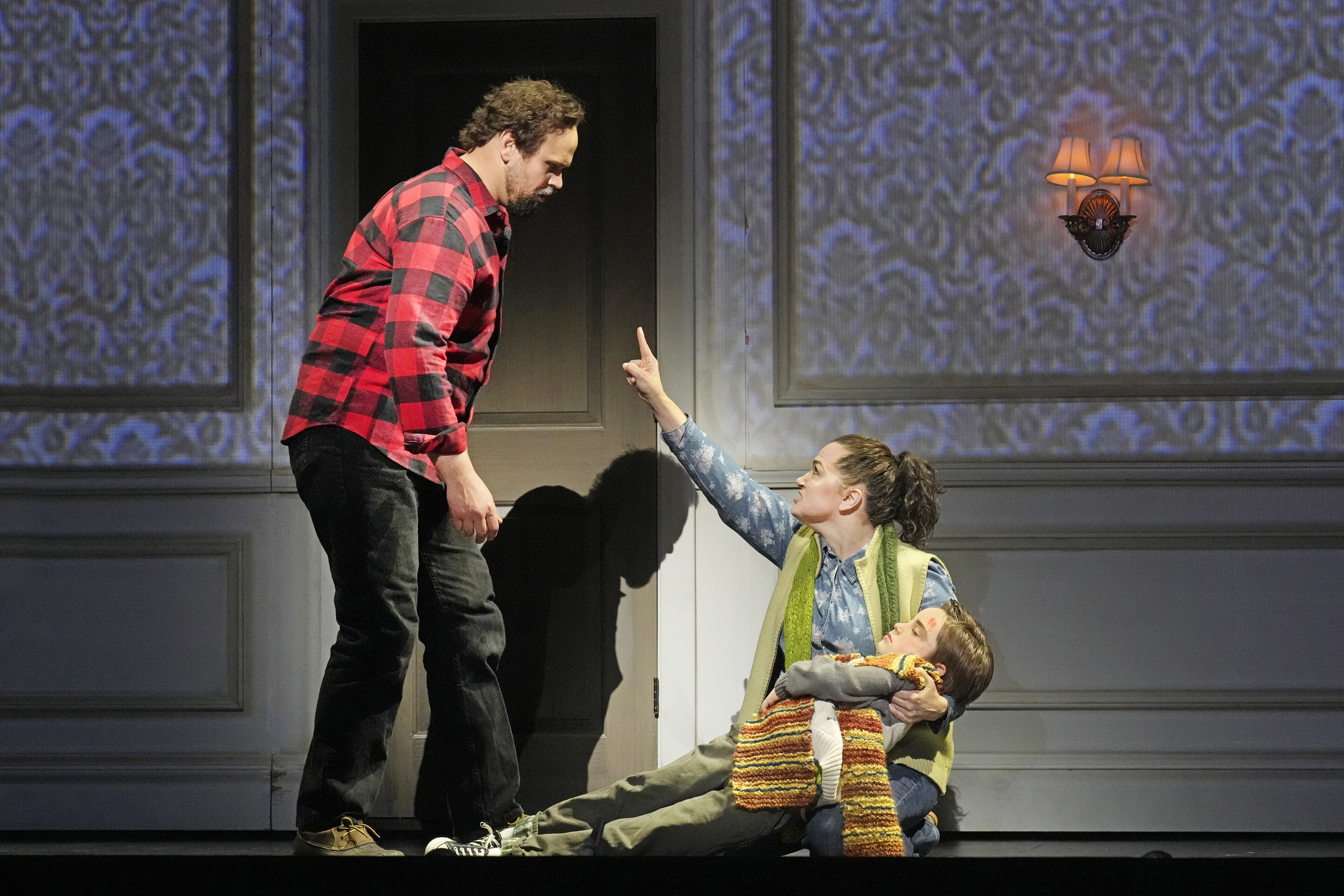 One of the reasons that Stephen King's horror stories are so indelibly etched onto our consciousness is that their macabre ingenuity has lent itself so readily to screen adaptation. Far…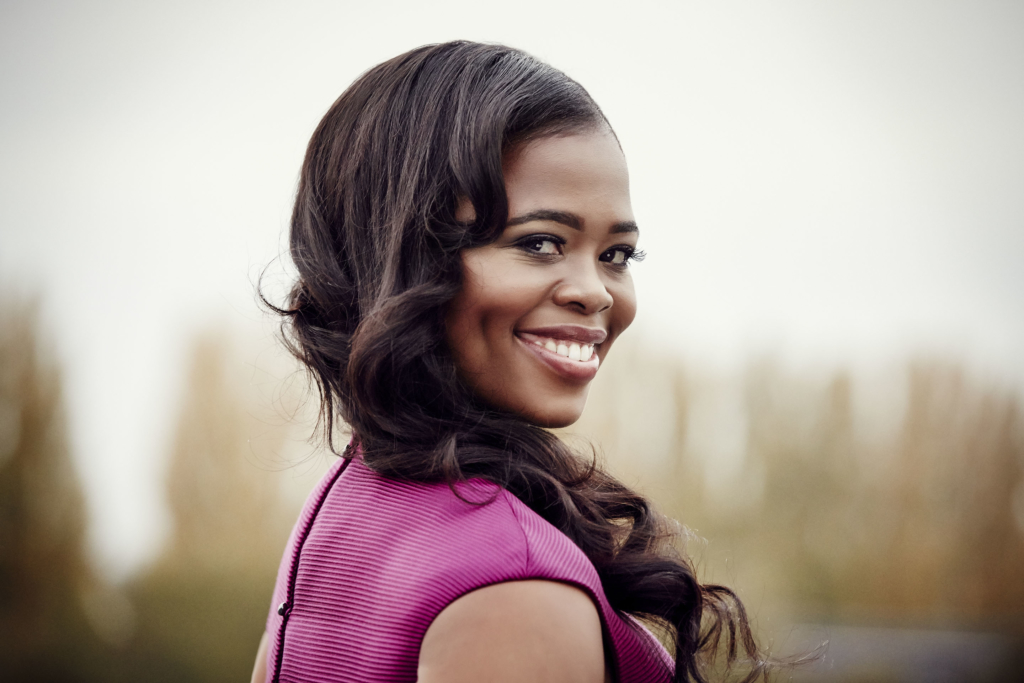 Just about everybody who is anybody has appeared on the Harriman-Jewell Series. Or so it seems these days, 58 years after the Series was founded by two William Jewell College…
Dance is live theater, and thus every performance of a work of choreography differs from every other. Standard works evolve from year to year, as well: Since 2015, when Devon…