SING, DANCE, REJOICE: Choir with ambitious goals celebrates 25 years of success
Choirs always seem to bring joy into a room. And if the singers are feeling it, chances are it will spread to the listeners. "You dispel any myths or any idiosyncrasies about the other person," said Ah'Lee Robinson, speaking of the communal experience of choral performance, where personal differences drop away. "I just want my voice to match with your voice, and provide harmony, so that the people that we're singing to can appreciate it."
For the past quarter-century, Ah'Lee has taught the power of group singing to hundreds of youngsters from all backgrounds. This year the Kansas City Boys Choir celebrates its 25th anniversary, and in 2021 the Kansas City Girls Choir, formed in 2006, marks its 15th anniversary. And though this year's celebration is likely to be quieter than usual, one can hardly overestimate the impact these choirs have exerted on the city's youth.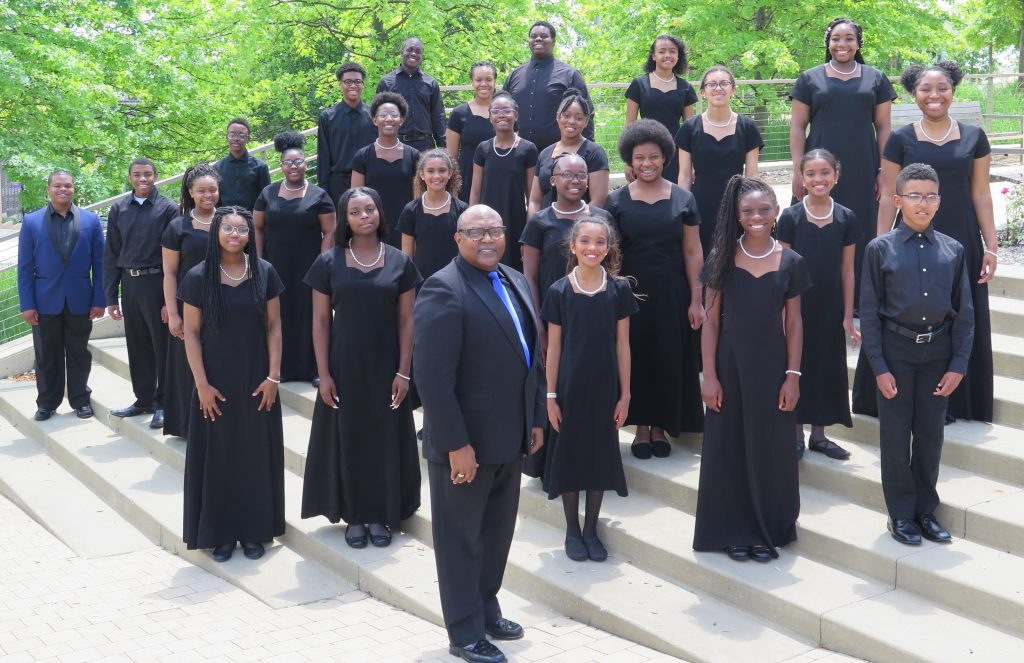 Having already established himself as a singer and recording artist, in 1995 Ah'Lee formed the Boys Choir for boys nine to 19: chiefly as a musical venture, but with a larger purpose. "Our mission is to provide a forum for developing and enhancing the mind," he said, "and to bridge cultural gaps through music."
Members must be punctual for twice-weekly rehearsals, maintain a 2.5 grade-point average, devote 60 hours of community service annually, and show up for concerts impeccably dressed and groomed. "We have strict guidelines and performance measures," Ah'Lee said. "If they want to be a part of it, they're more than welcome, but we expect a whole lot."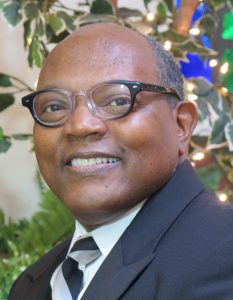 An applicant must audition with two musical numbers (one unaccompanied), perform a dance, and present a monologue. "We want to see how well they speak, because they'll have to speak in public at one of the concerts," Ah'Lee said. "Some people say, you have to be almost perfect to be in these choirs," he added, with a laugh. "No, we will help you. We just want to know that you're interested, and you're willing to do this. We've got your back. We will help you succeed, all the way through to college."
In order to be able to qualify for a scholarship upon graduation from the choirs, in fact, a singer has to be college-bound. "We have education directors who work with them if they fall down in their studies," Ah'Lee said. "Parents can't do it by themselves. It really does take a village, and so we're part of that village. We will help out, wherever and whenever we can. I want them to succeed. I want them to have the best in life."
Over the years, the choirs have produced entrepreneurs, teachers, executives, authors, and even a multiple Grammy Award-winning producer: Brian Kennedy has become one of the recording industry's most sought-after producers, having worked with Rihanna, Lady Gaga, Jennifer Hudson, Rascal Flatts, Ciara, Kelly Clarkson, and many others.
"He changed my life," Brian said of Ah'Lee's influence on his career. "He taught me confidence … and a lot of life-skills that got me into those rooms with other producers and other artists, that gave me the confidence to say: 'I'm Brian Kennedy and I'm a producer.' " Choral singing also taught him about vocalism and effective singing, Brian said, which helps when he works with major recording artists: "Putting hours into making it mean something … taking it to another level."
Music remains central to the choirs' mission, and live performance is crucial in this mission. "I loved to sing, but I had always just done it solo," said Mickael McNeil, who became a charter member of the Girls Choir as a shy fifteen-year-old. "It definitely got me out of my shell, and more comfortable in my singing voice and my musicality." Mickael was crowned "Miss KCGC 2008" and was accepted into Atlanta's prestigious Spelman College, where she majored in dance, joined the Glee Club, and performed with Stevie Wonder, Jennifer Holliday, and others.
"I put the Kansas City Girls Choir as the foundation for everything I was able to do at Spelman," she said. "Mr. Ah'Lee and the staff built us up: not only musically, but they built our character. We learned discipline, we learned how to speak to people … and how to network." Mickael danced professionally with T. Lang Dance and founded The Creative Space Project, which seeks to build self-esteem through movement and dance.
Until her death this April, "proctor" Terry Henderson, a former fashion model and a sales executive for Johnson & Johnson, had a huge impact as mentor for the Girls Choir. "She was always there as a role model for me, like a second Mom," Mickael said, "inspiring me to always be my best, look my best."
Ah'Lee generally serves as the boys' mentor: He coaches them on self-esteem, hygiene, manners, and elocution (if you say "umm" during a public speech, you will be chastised), again with the goal of creating a positive atmosphere for music-making. "You can bring people together with music and with song," he said. "It doesn't matter what age they are, what color they are, what financial bracket they're in, people love music."
Still, these are not "gospel choirs," he stressed, nor will they ever be. "Members come from all walks of life," Ah'Lee said. "We don't sing a lot of songs with Jesus in them because we're non-sectarian. … We have our own mission: We are people who sing."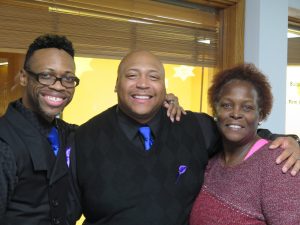 An important part of the experience is leaving individual challenges at home, at least for that moment. "When we sing together, we are able to join our energy," Brian said. "It's not about race … it's not about who is this and who is that." Each choir member comes in with his or her own story, Brian added.
"Outside of the choir, there are so many challenges that we all face, individually and collectively. And when we sing together it changes the dynamic. It's something we can do together that changes things, because music is powerful."
In the end, fulfilling life-achievements is the goal. Many former members attribute their successes to their KCBC-KCGC choral experiences. College was the furthest thing from Byron Hyde's mind as a teenager. Now he sings, arranges, composes, and is a fourth-year Music Education major at UMKC Conservatory.
"I'm speechless thinking about all the things the choir did for me," said Byron, who is also currently musical assistant for the choirs. "It changed everything for me. When you spend most of your life feeling like you're not part of anything, you long to be a part of some kind of family. This choir was like my second home."
—By Paul Horsley
For information about the choirs' upcoming activities, stay tuned to kcboychoir.org and kcgirlschoir.org.
Cover photo of combined Boys and Girls Choir by Mark Styles.
To reach Paul Horsley, performing arts editor; send an email to paul@kcindependent.com or find him on Facebook (paul.horsley.501) or Twitter (@phorsleycritic).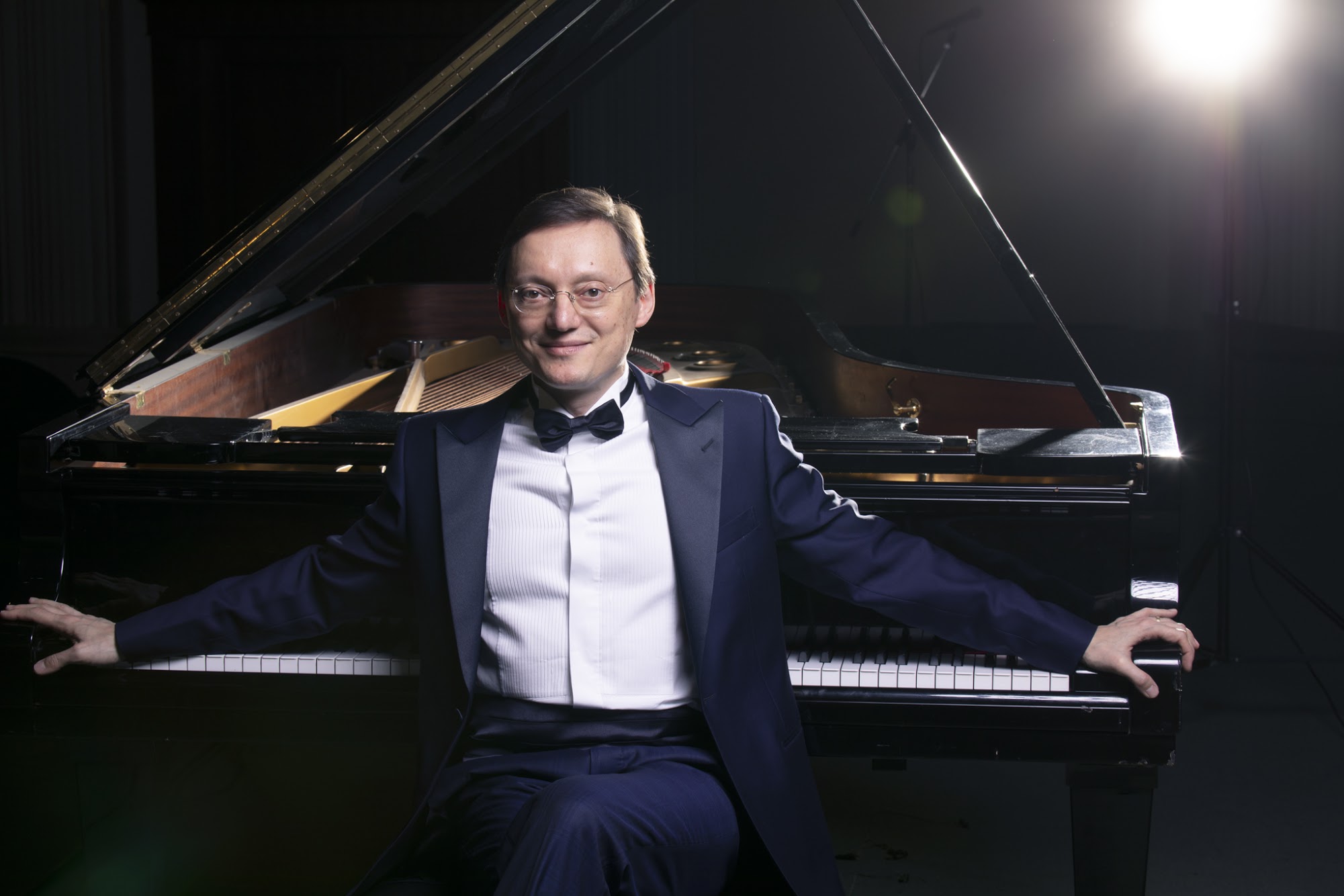 Music competitions: High-stakes horse races, followed by lucrative prizes and worldwide fame, right? Well, not exactly. The competition of today has in fact become a sort of "second education" for…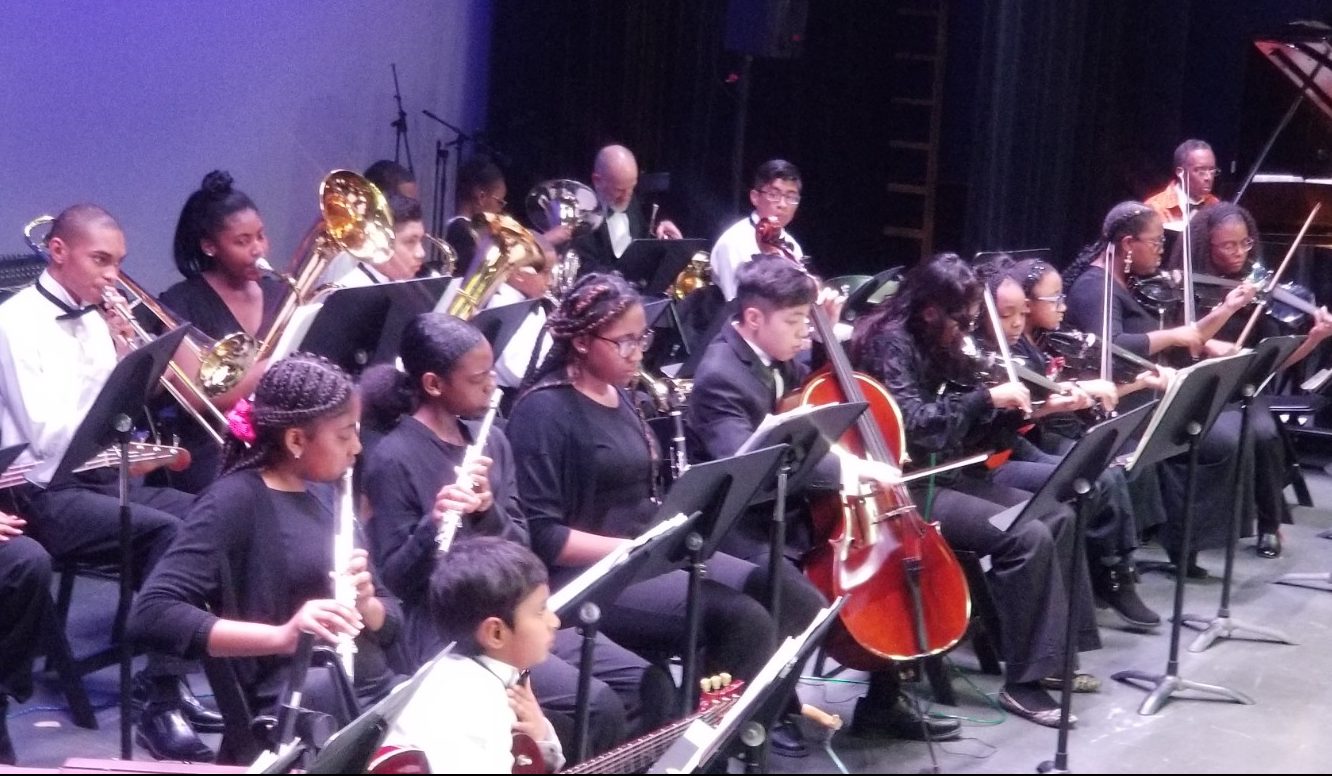 When Darryl Chamberlain established the A-Flat Music Studio Inc. in 2016, he had several goals in mind. First, he believed that young people ages 10 and up should learn how…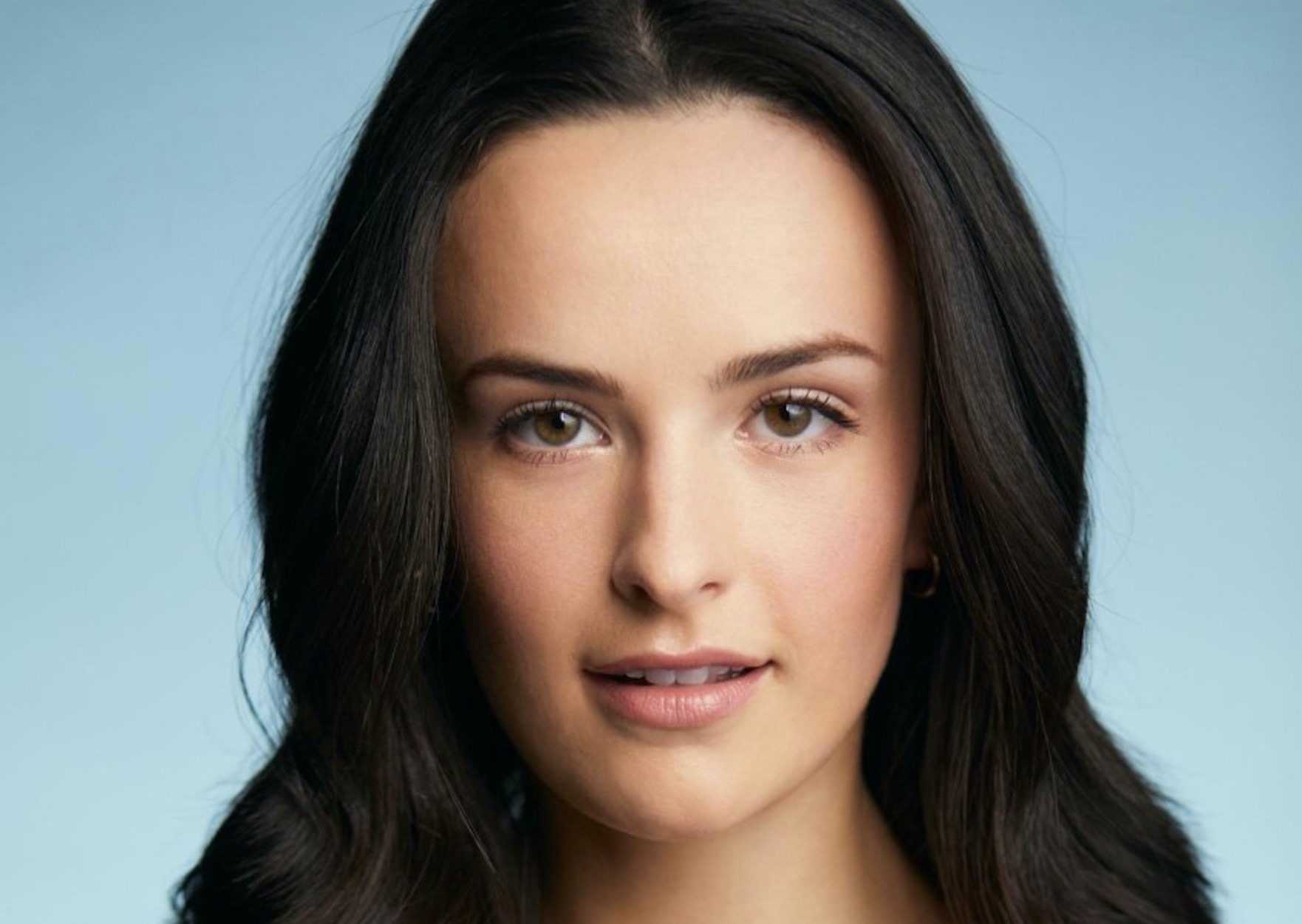 Heart of America Shakespeare Festival started pretty much the way many Kansas City performing arts organizations have begun: Nobody really knew if it was going to get off the ground…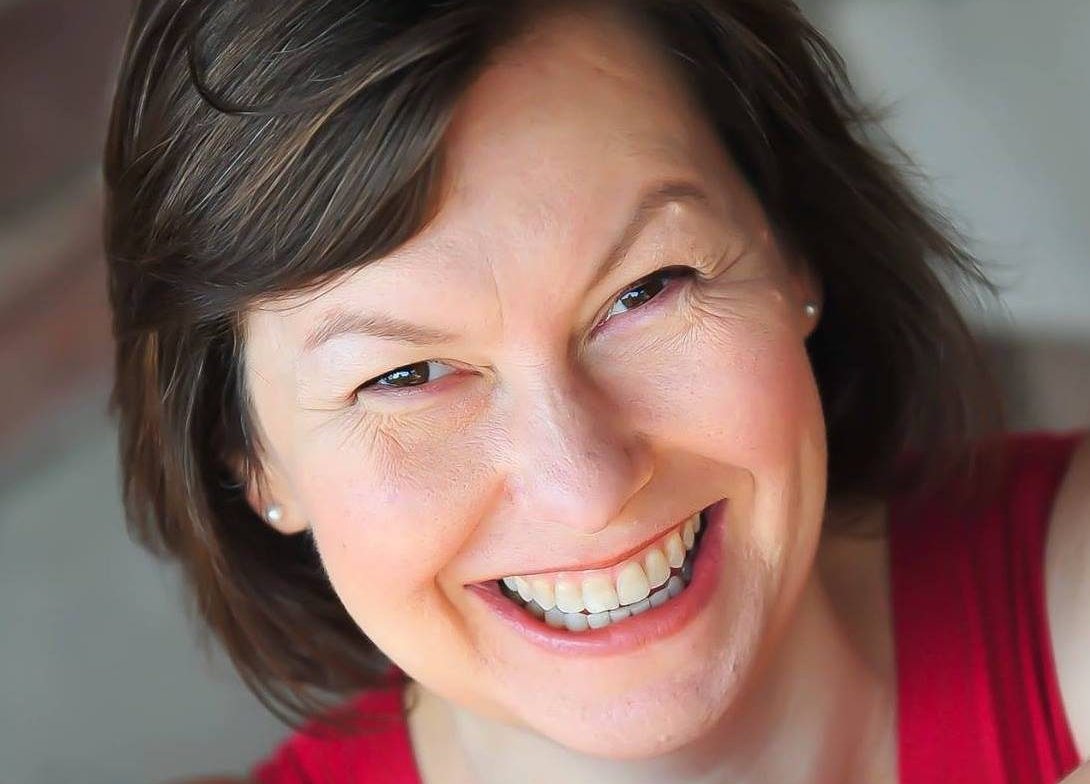 We often say that an actor on stage or screen has "leonine grace," or eats like a ravenous wolf, or moves with reptilian stealth. What you might not realize is…