SOUL OF DANCE: Choreographer draws upon wide stylistic range to create unique, at times startling, dance
By Paul Horsley
Ronen "Roni" Koresh's background in dance is clearly defined, yet his quirky, dynamic choreography remains difficult to categorize. He studied ballet, jazz, folk dance and contemporary styles in his native Israel, danced with the second company of Martha Graham's Batsheva Dance Company in Tel Aviv, and made a beeline to New York after his military service to study at the school of the Alvin Ailey American Dance Theater. Along the way he came into contact with a wide range of established choreographic traditions (not just Graham and Horton but also Luigi jazz methods, African styles and even hip-hop) before founding his own company in 1991.
On January 21st at Yardley Hall, Koresh Dance Company makes its local debut on the Performing Arts Series at Johnson County Community College, as part of the Philadelphia-based company's 25th anniversary tour. It is an overdue visit by a company that for a quarter of a century has helped expand the horizons of dance in America.
"What I do, there's really no name for it," Roni said on the phone recently. "People call it contemporary modern dance: What does that mean?" For the 55-year-old choreographer, dance is a language, and it should draw on any vocabulary it needs. "Dance is a means of communication, that's it. If the sharpness and preciseness, the elegance and grace of ballet are required at a particular moment in the dance, then I'll use it. If African dance is required, because it's earthy and has a certain soulful trajectory or expression, I'll use it. I'll use everything at my disposal. It would be silly not to use all I've learned."
Born in Yehud outside Tel Aviv, Roni first experienced dance as a social activity, and this is still seen in in his work. "I never had a plan for becoming a professional dancer," he said, "I just loved dancing." When he went to dance auditions, it was not just because he was good at it: It was because all his friends were auditioning, too, and he just wanted to go along.
In Middle Eastern cultures, Roni said, people dance "primarily when they're happy, and when they're together. My work is really about people. It's not about world events or politics. It's about human relationships, a sense of humanity, the relationship of the individual to others and to the community."
Struggle, alienation, yearning that transcends verbal expression: All these become elements of Roni's work, too, as does folk material (especially that of the Yemenite tradition from his mother's side), with its loose-limbed whimsy and its preponderance of circle-dances. "The circle is really the circle of life, the connection created when people hold hands," Roni said. "When you feel the group in a circle, holding hands … you understand that there is a yearning for a connection with people."
A notable aspect of Roni's work is a sort of equal balance between male and female dancers: quite a departure, one might say, from balletic traditions of "airy women" and "grounded men." "I see women as very strong," Roni said. "They are equal, maybe even stronger than men. They are not frail." The women in his own life were tough because they had to be, he said: His father died at age 39 and his mother raised five kids without him. "My Mom, my grandmother … they worked very, very hard. They were loving and they were beautiful, but they lived in harsh times. … My Mom worked harder in one day than I work in a month."
An important piece of the Koresh Dance Company's fabric is its world-renowned School. Run by Roni's younger brother, Mir, it welcomes several hundred Philadelphia-area youngsters and adults each week to dance and movement classes at its Rittenhouse Square venue. Their older brother, Alon, is the company's executive director. "Even when we were kids, Alon was always by my side," Roni said. "He kind of wanted me to be successful at whatever I was trying to do."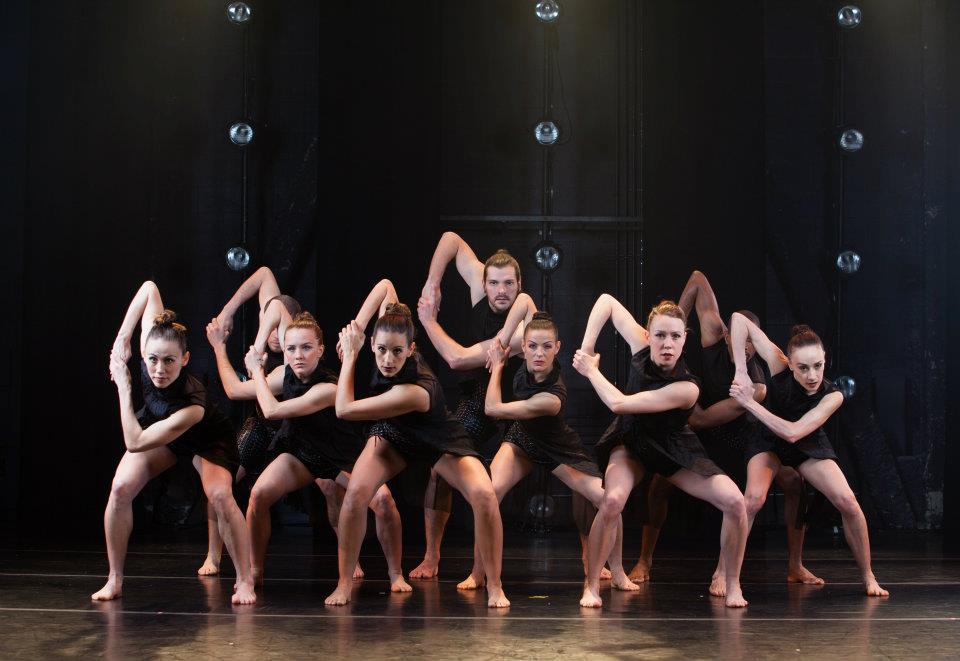 Another integral part of the company's activities is the series of master classes and school appearances that accompany its tours. "There is a desire to be a part of the community that we come into," Roni said. "We try to keep the artistic product a part of a whole range of things," a range that includes "how we interact with the community, and what we bring to the table outside of just a performance. A performance is, you know, just the final thing—but everything else you do is equally important."
Among the new works on the company's current tour is 23: Deconstructing Mozart, a collaboration with Washington, D.C.-born DJ Spooky (a.k.a. Paul Miller) that forms bits and pieces of the slow movement of Mozart's Piano Concerto No. 23 into a sort of sound collage. Roni said he likes to bring in artists whose vision cuts a bit against his natural grain, so as to urge him into areas he might not have gone.
"I'm the kind of guy who is looking for surprises and discoveries through the process," Roni said. "I try not to prepare. The more prepared you are, the fewer surprises you're going to get. … Creativity is full of surprises." If he follows his own natural path, he said, he will end up in the same place every time. "But if I try not to come in with any preconceived notions, there really is a chance that I will stumble upon new things that I have to be on the alert for."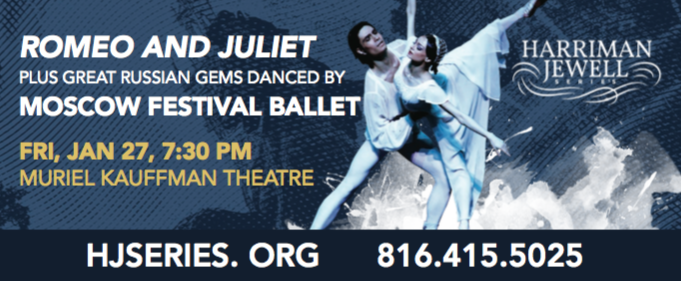 Koresh Dance Company performs on January 21st at Yardley Hall. For tickets call 913-469-4445 or go to jccc.edu. For more about the company go to koreshdance.org.

To reach Paul Horsley, performing arts editor, send an email to paul@kcindependent.com or find him on Facebook or Twitter (@phorsleycritic).
 Vanessa Severo  The actor, writer, choreographer, and director is the daughter of Brazilian immigrants. She has appeared on all the major stages in Kansas City and on quite a few…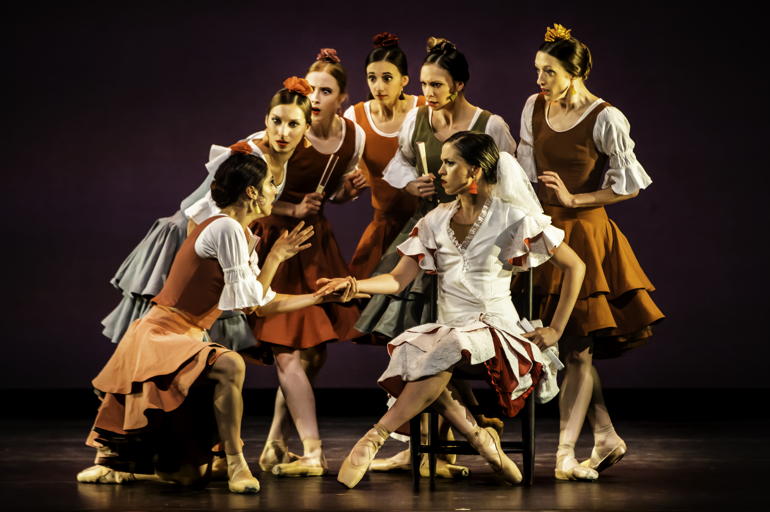 Latin Americans have played a major role in the growth of greater Kansas City for at least two centuries, probably beginning with the founding of Independence, Missouri, in 1821. Yet…
Nearly all of Beau Bledsoe's musical adventures have grown out of a lifelong love of the classical guitar, also known as the "Spanish" guitar. So it made sense that Ensemble…
After more than two decades and four deans, it was beginning to look as if the UMKC Conservatory's dream of a new facility would remain just that: a dream. Until…