SUMMER IN THE CITY: KC arts flourish in the heat
By Paul Horsley
We selected some of the best KC summer events in music, dance and theater.
JUNE
Through 14: Metropolitan Ensemble Theatre; The Full Monty; The outrageous comedy concludes the group's season. 816-569-3226 or metkc.org.
Through 14: Moonshine Variety Co.; Mother Freaking Hood; This musical comedy celebrates the joys and challenges of being a modern mom. Goppert Theatre, Avila University. mvtix.com.
Through 28: Quality Hill Playhouse; Judy Barbra Liza; J. Kent Barnhart and vocalists pay tribute to three great women of music. 816-421-1700 or qualityhillplayhouse.com.
Through July 12: New Theatre Restaurant; Hairspray; This Broadway explosion won eight Tony Awards and was declared "best musical of the decade" by The New York Times. Also: July 16-September 20: The Addams Family. 913-649-7469 or newtheatre.com.
3-28: Unicorn Theatre; Tribes; In this irreverent comedy, a deaf boy from a dysfunctional family meets a girl who introduces him to a larger world. 816-531-7529 or unicorntheatre.org.
4-21: Musical Theater Heritage; Jesus Christ Superstar; Rice & Webber started a revolution with this one. Also: August 13-30:Wouldn't It Be Loverly. Crown Center. 816-221-6987 or mthkc.com.
5-7: Kansas City Symphony; Daphnis et Chloé; Ravel's Suite No. 2 is featured and violinist Augustin Hadelich plays Bruch. Also: June 19-21: Season Finale: A Hero's Life; music of Strauss and Theofanidis (Rainbow Body). Kauffman Center. 816-471-0400 or kcsymphony.org.
6: Harriman-Jewell Series; Parsons Dance; KC native David Parsons, in his company's 12th appearance here, concludes HJS's 50th anniversary season. Kauffman Center. 816-415-5025 or hjseries.org.
7: Owen/Cox Dance; Ludus Tonalis; This world premiere features dancers joined by pianist Kairy Koshoeva performing Hindemith's masterpiece. White Hall, UMKC. 816-235-6222 or owencoxdance.org.
9-14: Starlight Theatre; Camelot; The 65th season also features: June 19-21: Annie, June 30-July 5: Pippin, July 7-12: Rodgers & Hammerstein's Cinderella, July 24-August 1: Mary Poppins and September 8-13: Cirque Éloize's iD. 816-363-7827 or kcstarlight.com.
12: Kansas City Chamber Orchestra; The Muse 2; Soloists from Park University's International Center for Music perform Vivaldi's Four Seasons. Grace and Holy Trinity Cathedral. 816-235-6222 or kcchamberorchestra.org.
13: Symphony in the Flint Hills; Grasslands of the World; The all-day event features outdoor activities and a concert by the Kansas City Symphony with Lyle Lovett. Tallgrass Prairie National Preserve, Chase County. 816-471-0400; VIP tickets: 620-273-8955 or symphonyintheflinthills.org.
13-14: Heartland Men's Chorus: A Little Bit Wicked: The Music of Stephen Schwartz; Dustin Cates leads a tribute to the composer of Godspell, Pippin and Wicked. Folly Theater. 816-931-3338 or hmckc.org.
16-July 5: Heart of America Shakespeare Festival; King Lear; John Rensenhouse plays the tortured regent in the Festival's 23rd season. Southmoreland Park. 816-531-7728 or kcshakes.org.
16-August 7: The Coterie; A Year with Frog and Toad; The Tony-nominated family musical follows two friends through all four seasons. Crown Center. 816-474-6552 or thecoterie.org.
JULY
6-12: Paul Mesner Puppets; The True Story of the Three Little Pigs by A. Wolf; Kids love this funny retelling of the story from the wolf's point of view! Mesner Studio. 816-756-3500 or paulmesnerpuppets.org.
11-August 2: Summerfest; Silver Anniversary: Rediscovery and Celebration; First-rate chamber-music series celebrates with favorites from 25 years of concerts. White Hall and Country Club Christian Church. 816-235-6222 or summerfestkc.org.
16-26: KC Fringe Festival 2015; The annual favorite for the unexpected includes performance, visual arts, film and lots more. Various venues: Check the website after July 1. kcfringe.org.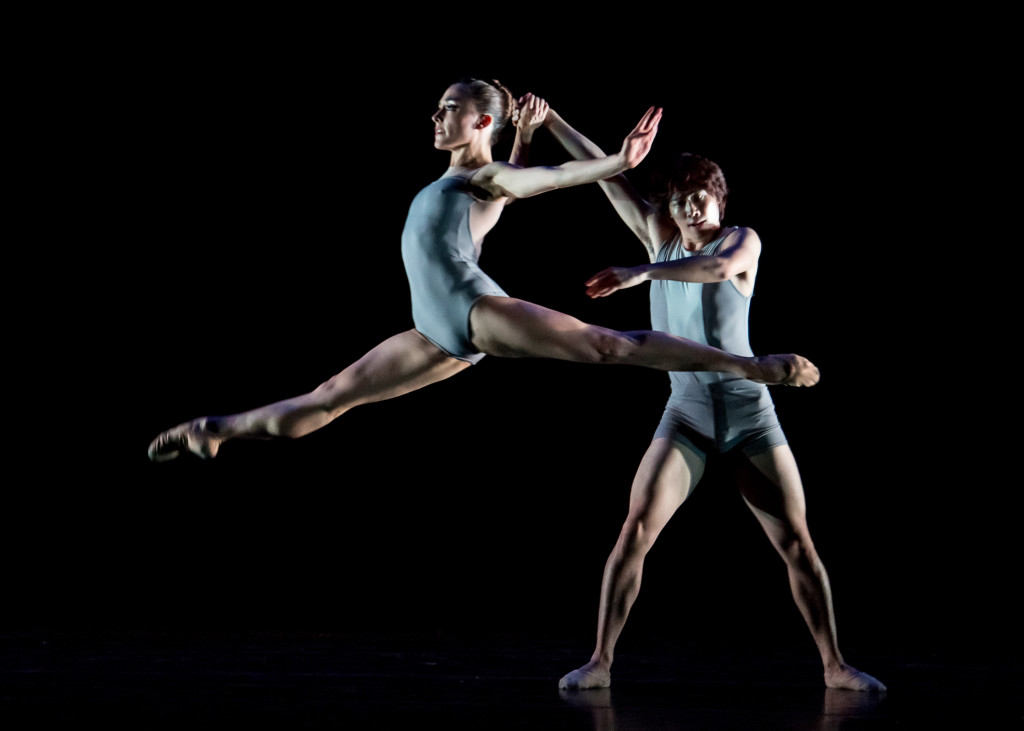 24-25: Kansas City Dance Festival; Top dance talent from KC Ballet and around the nation present works new and old. Folly Theater. 816-474-4444 or kcdancefestival.com.
24-August 1: Heartland Chamber Music Festival; Features performances by students, faculty and the Miami String Quartet (July 29th). Yardley Hall, JCCC. 913-469-4445 or heartlandchambermusic.org.
AUGUST
2-30: Grace and Holy Trinity Cathedral; Cathedral of the Immaculate Conception; Summer Music at the Cathedrals; Weekend concerts are held at both downtown cathedrals. August 2: Avguste Antonov, piano; August 9: Joseph DeSota, tenor, Schubert's Die schöne Müllerin; August 15: G&HT musicians; August 23: French Organ Festival; August 30: Lyric Arts Trio. 816-474-8260 or 816-214-9928 or ghtc-kc.org.
12-30: Kansas City Actors Theatre; The Gin Game; D.L. Coburn's Pulitzer-winning comedy opens the 11th season. H&R Block City Stage, Union Station. 816-235-6222 or kcactors.org.
At top: Parsons Dance / Photo by Lois Greenfield
To reach Paul Horsley, performing arts editor; send an email to phorsley@sbcglobal.net or find him on Facebook (paul.horsley.501).
[slider_pro id="2″]
[slider_pro id="3″]
Most of us have experienced at least one extraordinary moment in our lives in which we feel we've been visited by a miracle: and perhaps we have been. Such a…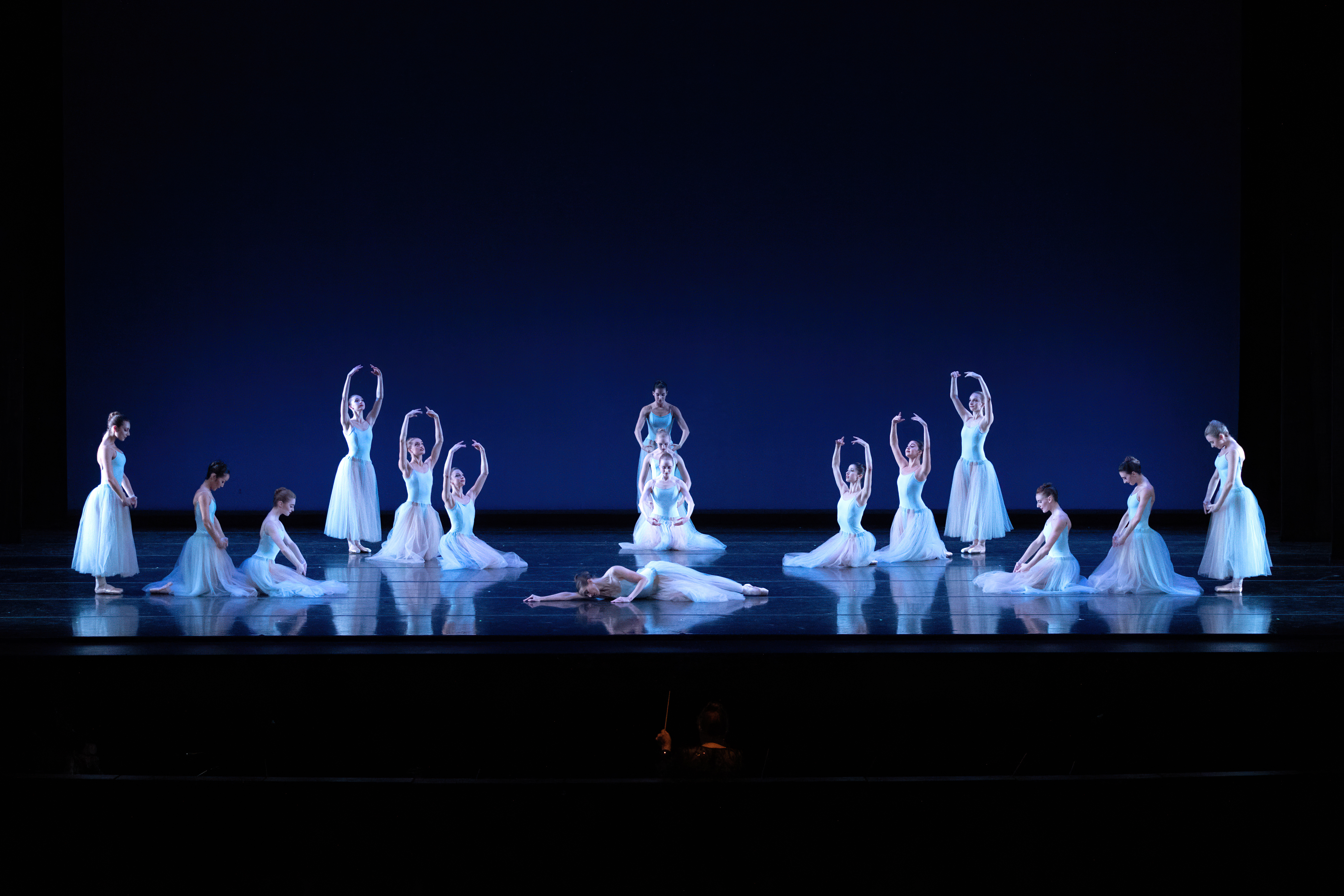 Oh, how George Balanchine's teachers back in Russia must have chafed at the finale of his Serenade, in which three women assert themselves through the most startling of means: After…
Many of the shows we are highlighting this fall are actually indoors! But always confirm your event a day or two ahead. SEPTEMBER August 27-September 19 Kansas City Repertory…
Devon Carney's great affection for classical ballet stands front and center in his lovingly choreographed Swan Lake, which the Kansas City Ballet introduced here in 2016 and is currently revisiting.…