THE WORLD'S A STAGE: Unicorn presents courageous Pulitzer Prize-winning play
There are extremes of misery in the world that defy comprehension. In the war-torn Democratic Republic of the Congo, violence and sexual brutality against women and girls have remained at epidemic levels for more a decade. "The sexual violence in Congo is the worst in the world," United Nations undersecretary general for humanitarian affairs John Holmes told The New York Times in 2007. "The sheer numbers, the wholesale brutality, the culture of impunity—it's appalling." How can we grasp the sheer numbers in a nation where sexual assaults have counted in the tens of thousands, and where as many as five million people may have died since civil war broke out in 1997? (The war officially ended in 2009, but eyewitnesses say the violence and chaos have continued.)
American playwright Lynn Nottage was so moved by her interviews with affected Congolese women that she took their stories and did with them what she does best: She wrote a play. The searing Ruined, which received its premiere at Chicago's Goodman Theatre in 2008, is a powerful re-creation of the Congolese civil war and violence, but told with a twist—through the eyes of a brothel madam, whose establishment has become a bizarre refuge for all manner of participants in the conflict. The play was a sensation, moving to New York's City Center Stage and garnering the 2009 Pulitzer Prize for Drama. "What might have been a predictable political polemic instead emerges as a richly stirring and complex drama that even includes generous amounts of humor," wrote The New York Post.
It may come as no surprise that locally it was the plucky Unicorn Theatre that jumped at the chance to produce the play in Kansas City. "When I was in New York about a year and half ago I saw this play and I was sort of blown away by it," says Unicorn producing artistic director Cynthia Levin. "It's huge." Ruined opens at the Unicorn April 16th and runs through May 1st. Levin, now in her 32nd season at the company's helm, says she was drawn to Ruined partly because "dramatically it opens our eyes a little bit more to how a country is just being ravaged. There's not a lot of American involvement in Africa so we don't know as much about it as we do about Afghanistan or Iraq … or all of the other countries that have a little oil in them." The comforts of our lives make it difficult to grasp the misery, violence and poverty that plague much of the world, she says. "So I think it is part of my responsibility to learn about people who are different from ourselves, to understand their struggle. … There is so much injustice in the world. We have to be aware of it, we have to learn about it, we have to try to help."
Ruined tells the story of Mama Nadi, a tough businesswomen who takes in women that have been brutalized and subsequently rejected by their families—women who, but for her hospitality, would be vulnerable to untold perils around them. "She longs for a better world," says Ruined stage director Ricardo Khan, "and until it comes, she tries to create it within her own four walls. And she does not take sides in terms of whether the government is better or the rebels are better: She takes no sides whatsoever. She provides a service to all sides, and that service just happens to involve women."
The fact that these women are better off with Mama Nadi is one of the peculiar ethical dilemmas of the play. "Is that taking advantage of the women? I think people can see that," says Ricardo, founding director of the Tony Award-winning Crossroads Theatre Company in New Brunswick, N.J. and a visiting professor at the University of Missouri-Kansas City. "But this is a brothel, and the alternative for these women is to be out there on their own in a society that looks upon women as sexual objects—and as weapons used in war." The ethical conflict thickens when we realize that much of the conflict in the Congo is a power struggle over gold and other precious minerals—including coltan, which is used in the manufacture of cell phones, laptops, and other electronic devices. ("We're all complicit in this," Ricardo says.)
One day in Mama Nadi's little "safe house" in the middle of the rain forest there arrives a young girl named Sophie, who is pretty but has been sexually mutilated by soldiers ("ruined"). Ever the hard-boiled businesswoman, Mama is reluctant to take her in. "The choice she has made was to put away the woman she is, in favor of the business person that she must be," Ricardo says. But she relents and takes her in, "giving in to a part of herself that has been put away for an awfully long time. And gradually, through the course of the play … that part of her starts to come back out again."
The issue of refugees is not foreign to the Kansas City area, and in fact during the second day of rehearsals for Ruined the cast and crew sat down to hear from a Congolese refugee who had suffered unimaginable terrors. What impressed Ricardo most was "the fact that the power of the human spirit is so evident in people who have lived through these atrocities and yet still believe in the future." As the man, Jacques, spoke of his experiences "you could see the tears in his eyes, but never did we lose sight of the light in his eyes as well." There are refugees all around us, says Martin Okpareke, manager of refugee services for Jewish Vocational Services, who estimates that some 8,000 refugee families from around the world live in the Kansas City area. "It's not just the culture shock," he says, of the difficulties these families face in settling in a new world, "it's also the fact that most of our clients have had traumatic experiences—not just in their home countries but in the refugee camps where they lived before coming here. Trying to start afresh in a new culture brings in some new challenges."
The challenge of producing Ruined is delving into a story that is extremely painful, Ricardo says, yet balancing the horrors with a notion of hope. "That such a thing can continue to exist blows my mind. And that's the greatest challenge, is to have to accept that it exists. But it is also the force that drives me." Because perhaps, he hopes, a work of theater "can cause an illumination, and even a revolution, for each person who walks in the door and comes out a bit different." Ultimately "this piece is about hope," he says. "It's about survival of the human spirit, and the celebration of all that is possible."
Ruined opens April 16th and runs through May 1st; previews run April 13th through the 15th. The Unicorn Theatre is at 3828 Main Street. For tickets call 816-531-PLAY (7529) or visit www.unicorntheatre.org.
To reach Paul Horsley, performing arts editor, send email to phorsley@sbcglobal.net.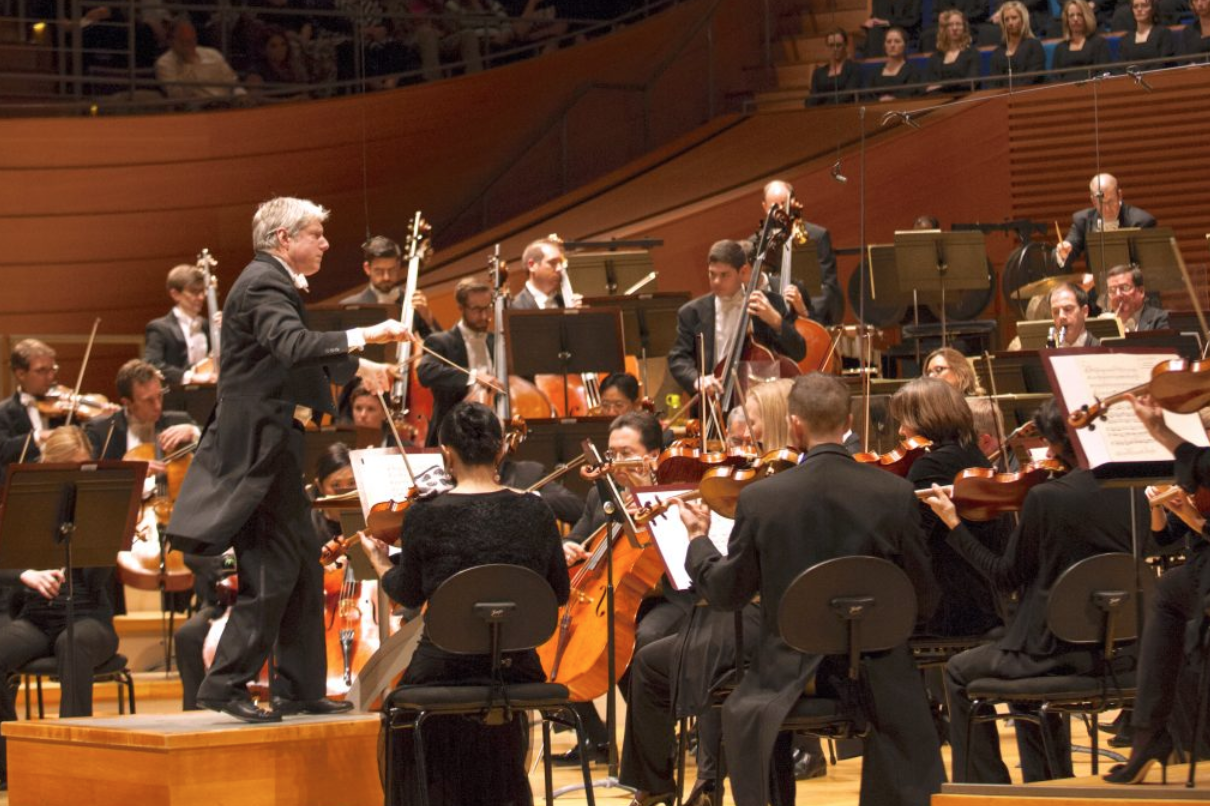 Suddenly, classical radio is back. Almost exactly 20 years after its disappearance from the FM dial, the music that Kansas City is becoming known for worldwide has made its way…
Artists have always delighted in playing notes that are not in the scale, or painting outside the lines, or staging plays is odd places. After a few weeks of hand-wringing,…
Choirs always seem to bring joy into a room. And if the singers are feeling it, chances are it will spread to the listeners. "You dispel any myths or any…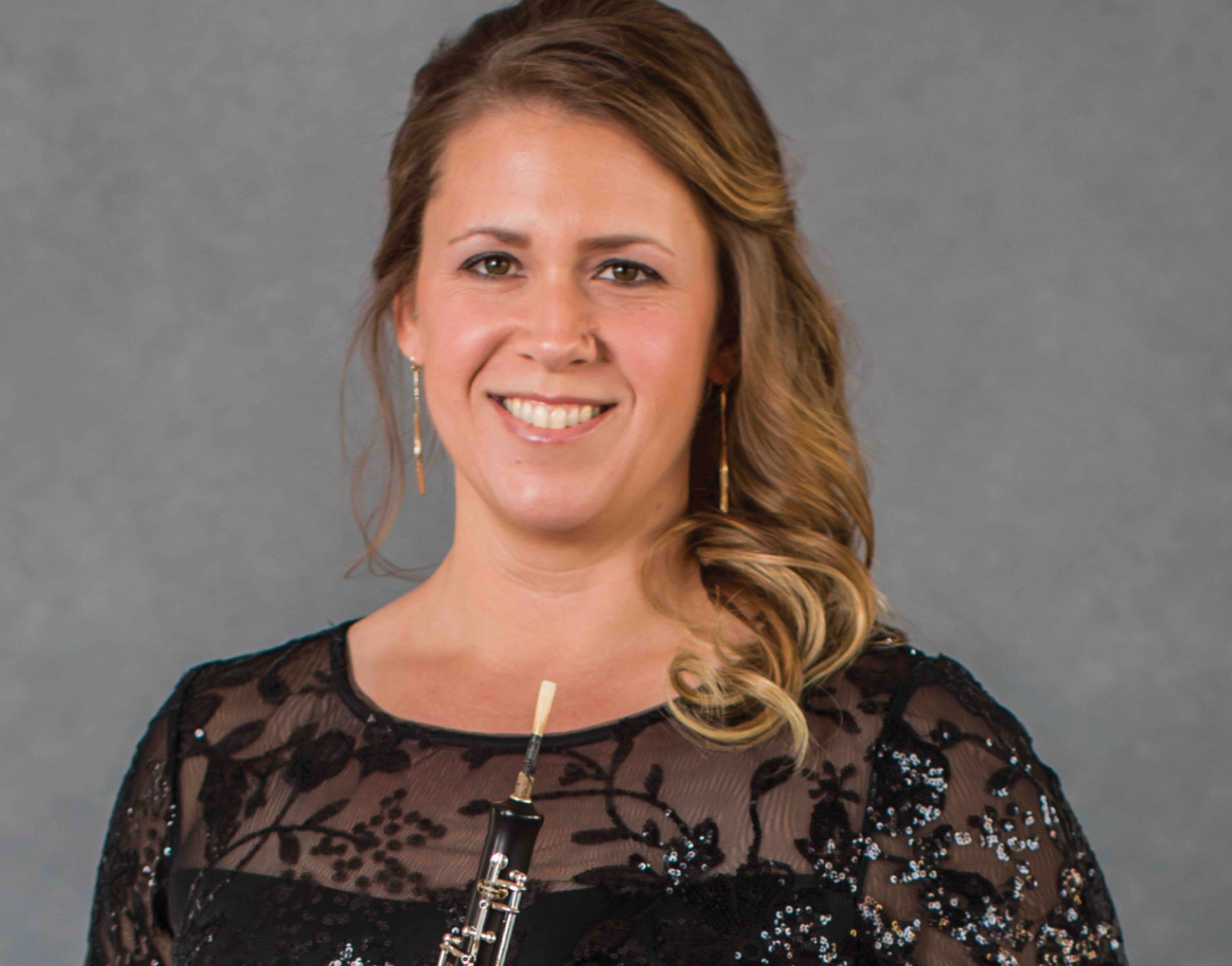 When oboist Kristina Fulton spends hundreds of hours carving Mediterranean cane into paper-thin strips of reed, she has a single purpose in mind: to produce the most gorgeous sound possible.…