TALK TO ME: Summerfest fosters great music, 'face time,' innovations
By Paul Horsley
There are several reasons why Summerfest concerts have thrived for more than a quarter-century. They offer some of the best chamber music in town, performed by Kansas City Symphony musicians and friends, during a period in which there's little other classical music going on locally. They play programs that balance light-hearted music with big masterworks: jazzy American works jousting with European milestones. And they perform in a variety of interesting venues, always with a free and tasty reception afterward.
But the main thing that keeps people coming back to Summerfest might be more basic than any of that: It's one of the few series in town in which audience members can interact face-to-face, often at length, with the musicians they've just heard perform. In fact those conversations are so important to Summerfest that they've been written into the group's Mission Statement, and they're included in the musicians' contracts.
At a time when audiences complain about the "remoteness" of classical music, this concept has been invaluable to Summerfest, whose 26th season "American Roots" opens on July 9th and offers four concert pairs through July.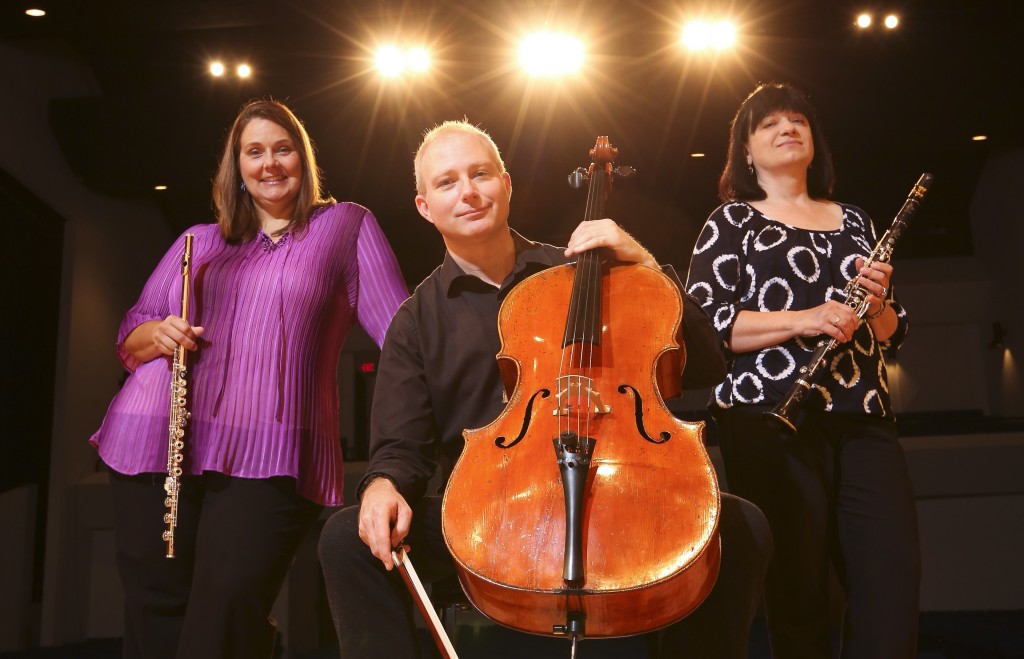 "The stage can be a wall," said Shannon Finney, one of the group's three artistic directors, "and these receptions allow an opportunity for people actually to talk to the artists." Shannon, who is also Associate Principal Flute of the Kansas City Symphony, emphasized that these post-concert experiences are as valuable for the musicians as they are for audience members. Maybe even more so!
"There is something really special about hearing from an individual about how the music affected them," she said. "I wish every musician had this opportunity, because it's incredibly meaningful, and it's always a nice reminder of why we do this."
Summerfest's new Board Chair, Don Dagenais, is widely recognized as one of the most musically knowledgeable people in town. And if there's one thing that drives Don, it's tearing down the barrier between artist and public.
"One of the things that I've really tried to focus on, with this and other groups, is expanding audiences," said Don, who has served on boards of the Lyric Opera, the Coterie Theatre, HASF, the KC Chamber Orchestra and many other arts groups.
"I'm a great believer in the idea that the arts are great resources for our community, but that not enough people participate in them. … What we can't do is sit around on our hands and not do anything differently. … We need to expose ourselves to newer and, obviously, younger audiences. That's what every arts organization talks about, but not too many of them actually go out and do it."
Toward the latter end, this year Summerfest makes its first appearance on the KC Fringe Festival, presenting a one-hour version of its "Animal Antics" program on July 22nd, at 6:30 and 8:30 p.m. at St. Mary's Episcopal Church. And in keeping with Summerfest's mission, each program includes a brief post-concert reception.
Summerfest has had a marvelous run in Kansas City, as demonstrated in the success of its 25th anniversary celebrations last summer. "We were very proud of that season and the gala that went with it," Shannon said, "and we certainly felt a lot of the affection of our audience during that time.
"It was a time for us to sort of look back and count how many musicians have performed with us, which in my mind translates into how many musicians we've provided a stable income for during those weeks, as well as how many audience members we've reached."
The truth remains that, although the between-season arts scene in Our Town has filled out somewhat in recent years, Summerfest remains "the face of classical music in Kansas City in the summer," Don said. "Between the end of the Symphony season in the middle of June and early September … there is almost nothing going on in terms of classical music.
"There have been various attempts by other organizations … but the only one that has consistently survived, and has been able to buck the trend and attract a decent audience, is Summerfest. … Along with the Shakespeare Festival and Starlight Theatre, it's part of the summer cultural landscape."
.
Summerfest 2016, "American Roots": The Programs
Concerts are on Saturday evenings at White Recital Hall (UMKC) and Sunday afternoons at St. Mary's Episcopal Church. 816-235-6222 or summerfestkc.org.
July 9-10: Musical Voices features works by the late David Baker (Roots II), George Frederick Handel (Trio Sonata in C minor) and Beethoven (Quintet for Piano and Winds in E-flat major, Op. 16).
July 16-17: Musical Roots highlights works inspired by Appalachian and other folk music including Dan Visconti's Lawless Airs, Ravel's Sonatine (in Carlos Salzedo's transcription for harp), Telemann's Quartet in D minor from the Musique de table, Part II, and Alexander Zemlinsky's ambitious (and too-seldom-performed) Trio for Clarinet, Cello and Piano.
July 23-24: Musical Borderlands includes Evan Chamber's funk-and-bluegrass-inspired Love Dogs, Heinrich Biber's Sonata Representativa (featuring animal sounds à la the Baroque era) and David Alpher's Walrus and Carpenter. The latter includes a narration of Lewis Carroll's poem (by actor Robert Gibby Brand) accompanied by flute, viola and piano.
July 30-31: Songs at Evening is a folksong-infused program featuring American composer Arthur Foote's At Dusk, Vivaldi's Chamber Concerto for Guitar and Chamber Strings, Robert Beaser's Mountain Songs and John Harbison's Songs America Loves to Sing.
PLUS, June 22: KC Fringe Festival presents "Animal Antics," Summerfest's first foray into Kansas City's growing festival of alternative and just-plain-fun local arts. The hour-long program, which draws from the animal-inspired regular concert of July 23-24, is presented twice at St. Mary's Episcopal Church: at 6:30 p.m. and 8:30 p.m.
For more about the Fringe Festival check out kcfringe.org.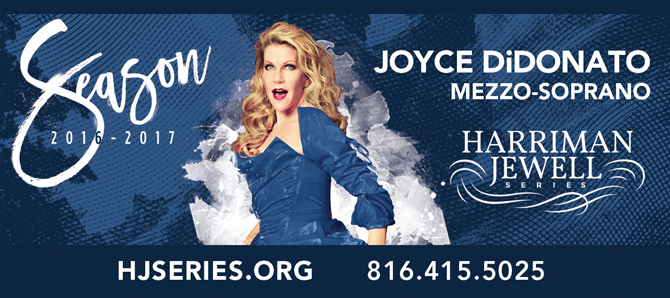 To reach Paul Horsley, performing arts editor, send an email to paul@kcindependent.com or find him on Facebook (paul.horsley.501) or Twitter (@phorsleycritic).
Pictured at top: Longtime Summerfest members Mary Garcia Grant, Melissa Rose, Jessica Nance, Alexander East, Shannon Finney, Joshua Hood and Jane Carl.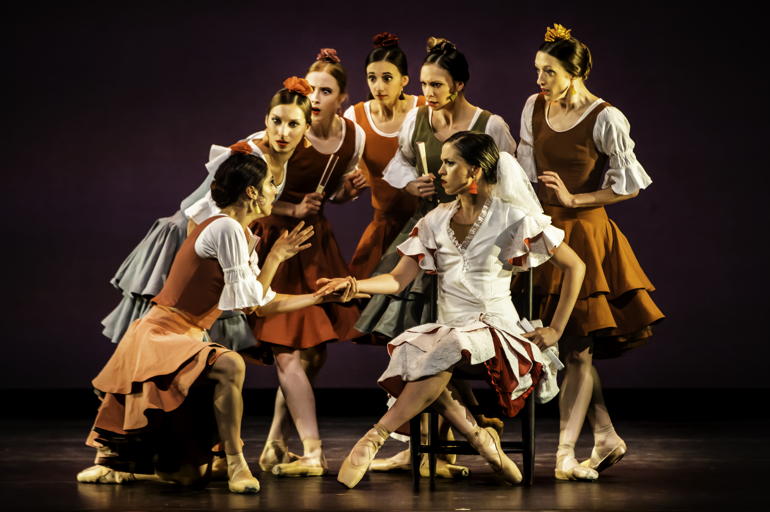 Latin Americans have played a major role in the growth of greater Kansas City for at least two centuries, probably beginning with the founding of Independence, Missouri, in 1821. Yet…
Nearly all of Beau Bledsoe's musical adventures have grown out of a lifelong love of the classical guitar, also known as the "Spanish" guitar. So it made sense that Ensemble…
After more than two decades and four deans, it was beginning to look as if the UMKC Conservatory's dream of a new facility would remain just that: a dream. Until…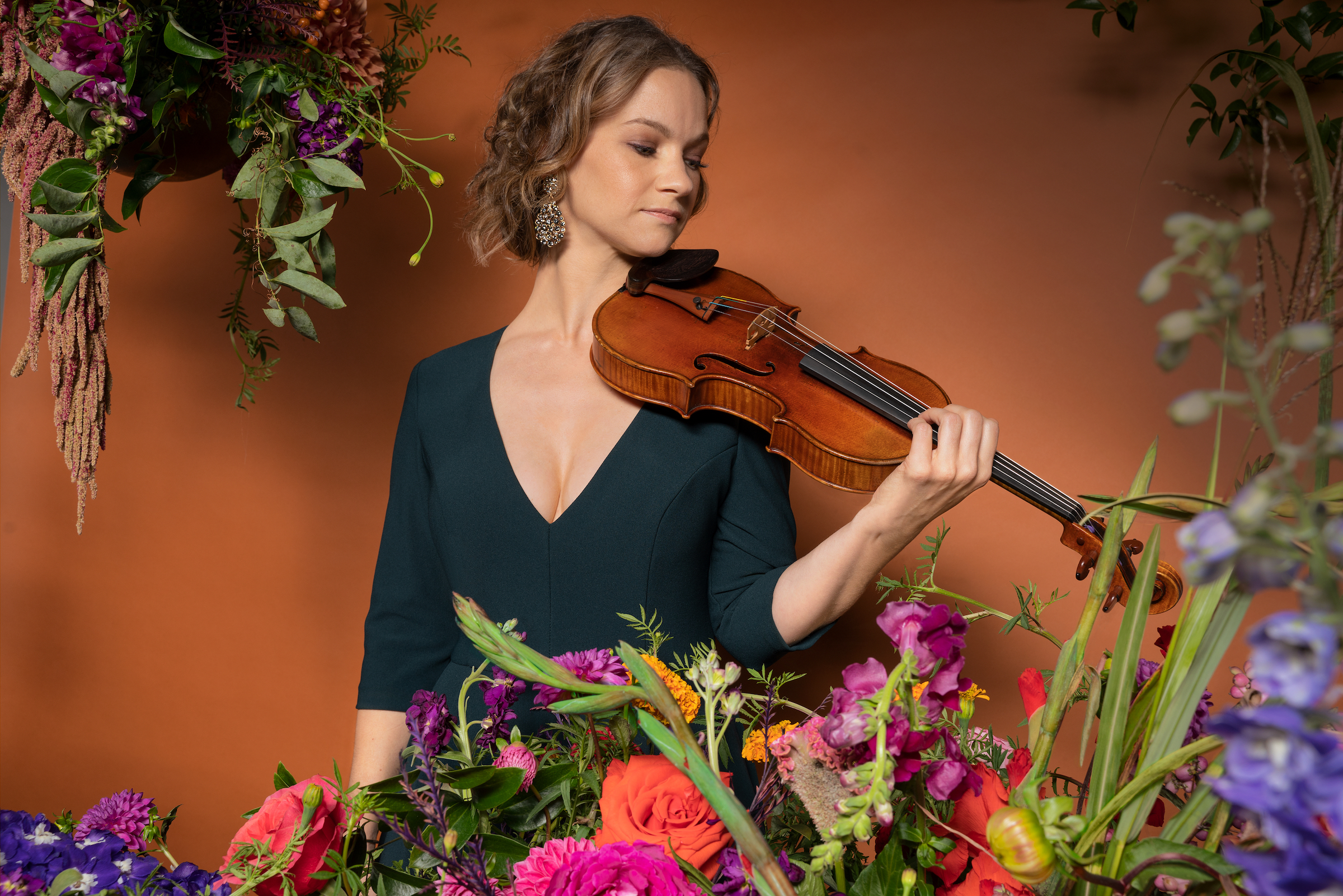 One woman, standing alone onstage. No pianist, no music-stand: Just Hilary Hahn and her violin, creating miracles. That is what Harriman-Jewell Series audiences are likely to experience this October 13th,…