TEN CENTURIES AND COUNTING: Students defy declarations of classical music's demise
If classical orchestral music is dead, no one bothered to tell the nearly 400 Kansas City-area students who gather every Sunday at The Loretto to rehearse works by Strauss, Elgar, Respighi, Saint-Saëns, and Mahler. Not only do these youngsters show up willingly, they have already weathered a rigorous audition process to get here.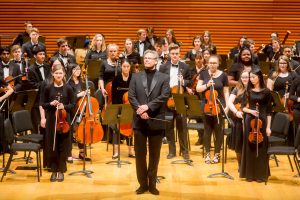 Welcome to the Youth Symphony of Kansas City, the region's foremost musical institution for students Grades five through 12, which was founded in 1958 as The Youth Symphony of the Heart of America and has grown into a powerhouse.
Its goal is nothing less than to challenge and inspire students "so that they can experience what excellence is all about," said Steven C. Murray, executive director since 2010. "It's about working your best, working your hardest, and doing so within a community."
Even more so than in sports, in a musical ensemble every player is critical, to the point that if one person doesn't show up, often the music simply can't happen.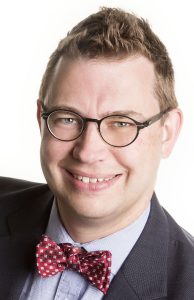 "It helps to encourage and inspire personal responsibility in a way that other activities don't," Steven said, "if we're counting on you for that one note, or for a certain musical element that won't be there if you're gone. And that lesson translates well into later life."
To be sure, the Youth Symphony works closely with area schools, and it fully supports their music programs. Participants are strongly urged to take part in their own school orchestras or bands, and nearly all of them do. But few schools today support music programs on a level that the Youth Symphony's specialized efforts can provide. These youngsters are the best our region has to offer, and they come from both sides of the state line.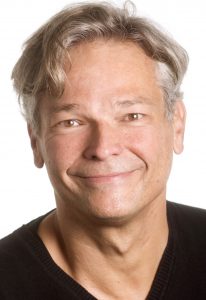 "You're getting the top musicians in the whole metro area," said Susan Bilderback, a senior at Olathe South High School who plays principal flute in the Symphony Orchestra, the most advanced of the four YSKC ensembles. "That really helps me grow, because there are people in here that are leaps and bounds better than me: and that just motivates me to work harder."
Getting to play with students from Missouri, whose All-State Band and Orchestra activities are weighted toward Columbia and St. Louis, is an added perk. "I love the fact that here I can also interact with people from Missouri," Susan added, "who I don't get to see that much."
On a recent Sunday afternoon at The Loretto, Conductor Steven Davis stood in front of the hundred or so students of the Symphony Orchestra, as they prepared to launch into Respighi's ebullient, noisy Pines of Rome.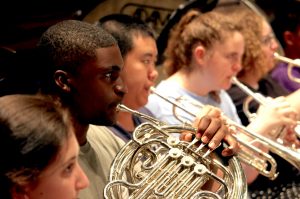 "Can you say, 'I love music'?" the conductor exclaimed to a room full of string, wind, brass, and percussion players. "I love music!" they shouted back. And after a few explosive phrases of Respighi, Steven (a UMKC Conservatory professor and internationally renowned conductor who is now in his 16th season with YSKC) stopped them to inject a bit of the positivity these students have come to expect from him.
"Turn to the person next to you and tell them something you thought was really well done." After a minute of animated murmurs, he enjoined them to do the same thing again. Finally, he said: "Now turn to them and point to something that you'd like to do over if you could." When the music resumed, it had a markedly different feel.
Downstairs in the Loretto Ballroom, Russ Pieken was leading the Academy Orchestra (Grades nine through 12) in the finale of Mahler's Third Symphony. "Watch where the cellos have to bow," he told the French horn soloist in a unison passage. "And cellos, watch where the horn has to breathe. Each of you should be aware of what the other is doing."

Later that afternoon, the Philharmonic Orchestra (grades seven through 12, led by Michelle Davis and Amanda Kremer) and the Debut Orchestra (grades five through eight, with Sheri Cain and Anna Cook) would take their turns in these same rooms.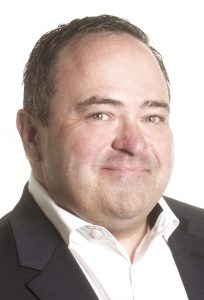 "When this job opened up, I jumped at it," said Russ, conductor and YSKC director of operations, who taught music in Kansas and Missouri schools for 20 years and is himself a Youth Symphony alumnus. "I love seeing kids get excited about the music that means a lot to me. … I get to work with nearly 400 students who want to be there every single Sunday to make music."
Steven Murray estimates that between 40 and 50 percent of Youth Symphony musicians will go on to pursue music as a study or a vocation, and that "probably 90 percent" will continue to play their instrument in some capacity.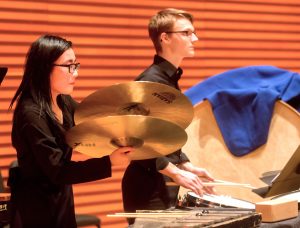 On May 7th at the Kauffman Center for the Performing Arts, all four ensembles will perform on YSKC's 65th Anniversary Season Kickoff Concerts. Then in June, a select group from the top two orchestras (which in past seasons has performed in Chicago and has toured Austria and Ireland), will perform in New York's Carnegie Hall.
Back at The Loretto, three youth ensembles were rehearsing Haydn string quartets in the upstairs offices, as part of the group's latest initiative: Chamber Music at YSKC, a collaboration with Quartet-in-Residence Opus 76 that provides students with advanced training for smaller ensembles, as coached by members of the Quartet.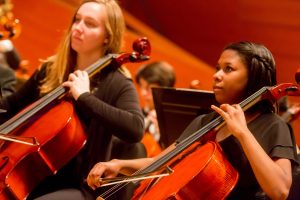 In chamber music "you have a single voice," said Violinist Aaron Tseng, a junior at Blue Valley North High School who takes part in the chamber program and is also assistant principal second violinist in the Symphony Orchestra.
"It's just four people, and you're one of them. You can't hide in the crowd, you're all soloists. … So your communication skills as musicians are just on another level than they are in an orchestra."

Director of Artistic Engagement Keith Stanfield has long-term goals for Chamber Music at YSKC: In the coming decade or so, he hopes Youth Symphony can become a sort of "junior Juilliard," expanding into elective classes in music theory, musical interpretation, aural skills, and professional development.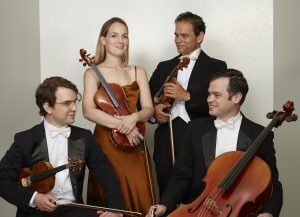 For now, Chamber Music at YSKC's goal is to continue its quartet program, perhaps eventually expanding it to include winds and brass "to provide another music-making opportunity for students who are very passionate about playing more," said Steven Murray.
"These quartet members often become principal players (in the orchestras), and this program helps ensure that they are comfortable taking the lead: doing bowings, sitting up a little taller, taking charge."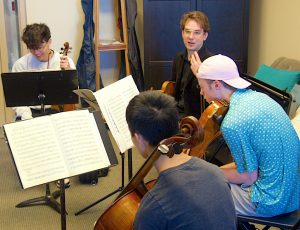 For more information go to youthsymphonykc.org or call 816-897-0577. To reach Paul Horsley, performing arts editor, send an email to paul@kcindependent.com or find him on Facebook (paul.horsley.501) or Twitter/Instagram (@phorsleycritic).
Cover photo: YSKC Symphony Orchestra Violinist Caroline Beazley performed with Kansas City Symphony Violinist Alex Shum, at the March 2016 Side by Side Rehearsal. / Photo by Leslee Anne Trotter 
—By Paul Horsley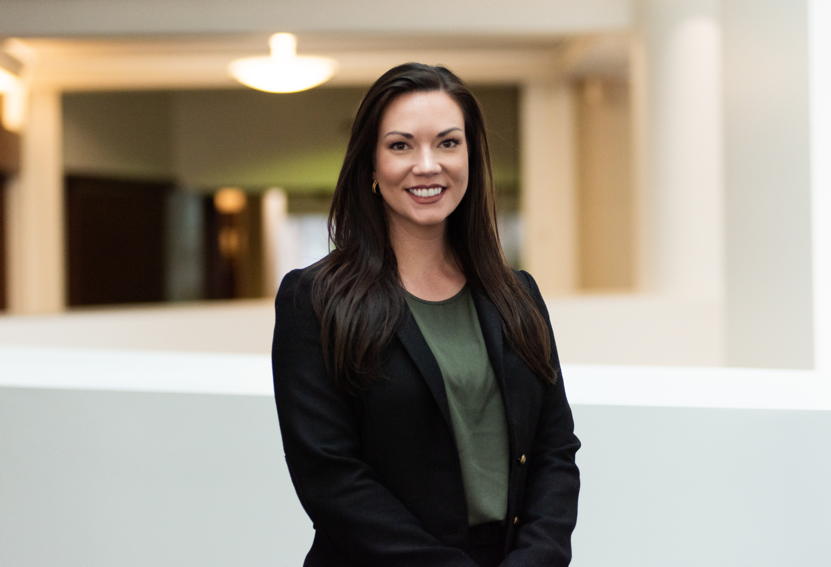 The Loop KC brings together similar yet unique minds to create genuine friendships and ignite the next generation of business leaders in Kansas City. Members of The Loop KC are…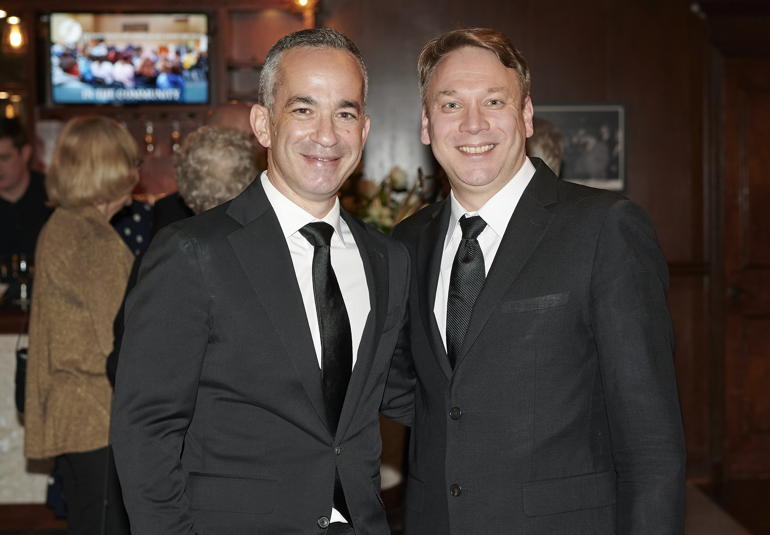 Doctors Hilary and John Stroh served as the honorary chairs for Soirée 2023. The benefit for the Friends of Chamber Music was held at the Kansas City Club on March…
January 1970 saw the launch of a new soap opera on Channel 9, Kansas City's ABC affiliate: All My Children, created by Agnes Nixon. One of its stars was Ruth…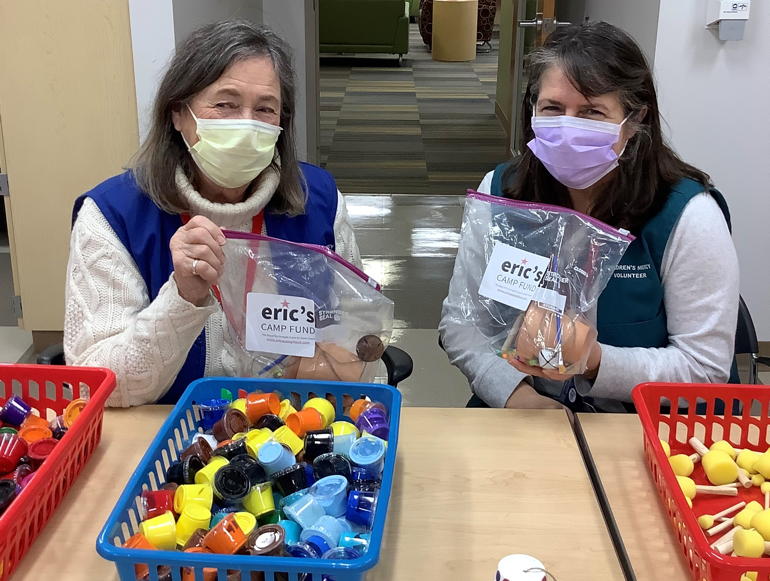 The Good Cheer Volunteers are being applauded by Children's Mercy during this year's Volunteer Appreciation Month. These rays of sunshine help make the days brighter for clients and their family…