The Kemper Gala 2018
The Kemper Gala 2018, "Body Electric: Color The Night. Ignite Your Soul.," was held on October 13th at the Kemper Museum of Contemporary Art. Christy and Bill Gautreaux were the honorary chairmen, and Lauren Merriman and Lisa Garney served as the co-chairmen. Karen and Jack Holland served as the Kemper Ambassadors chairmen. Guests dazzled in a rainbow of hues and shimmering metallics to honor the evening's theme. Sumptuous refreshments from the Museum's own Café Sebastienne pleased both the eye and the palate.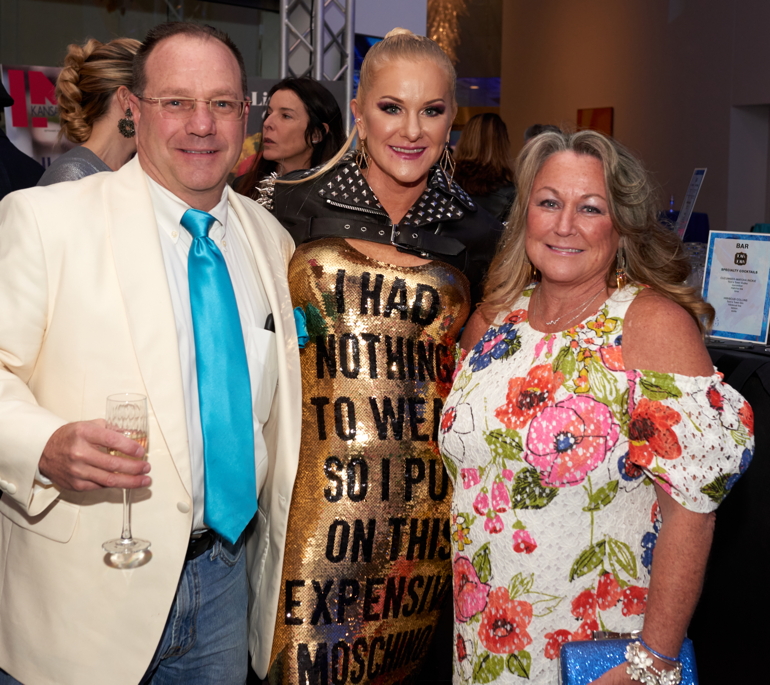 Brett and Becky Gordon flanked Lisa Garney, co-chairman.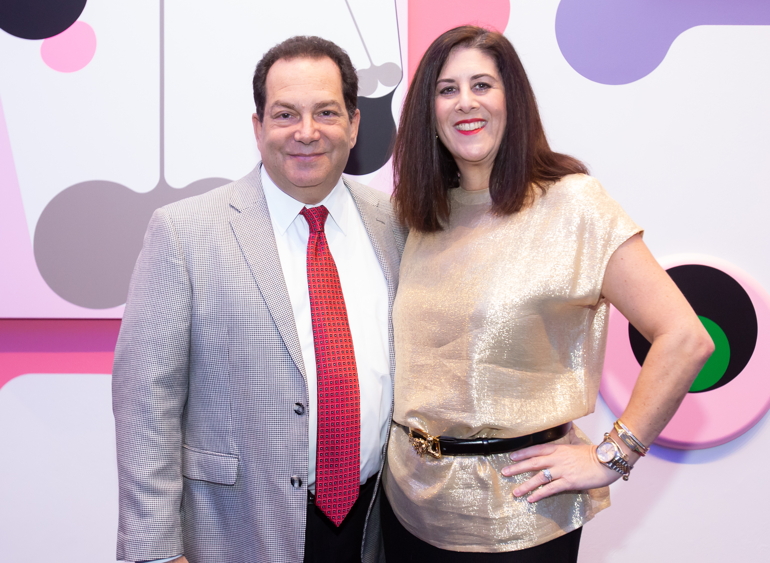 Peter and Sarah Beren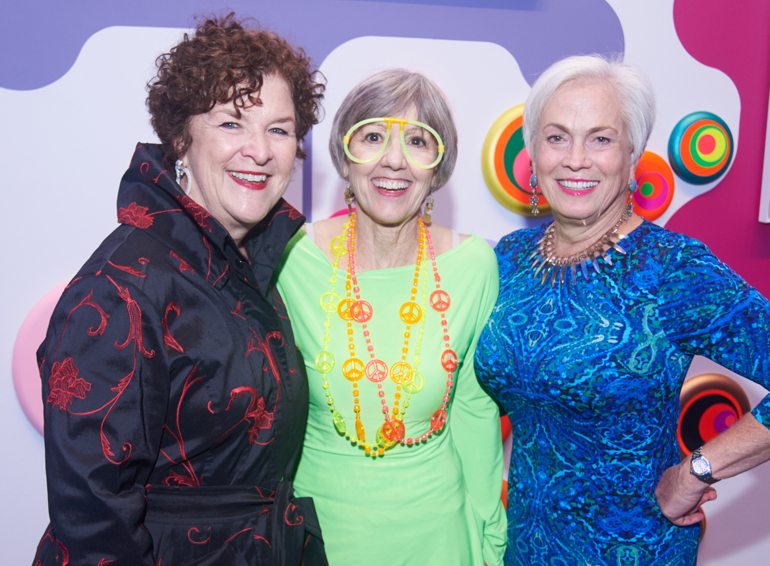 DeeDee Cooper, Ellen Sweeney and Deborah Macon
Damian Lair, Bri Woods and Chadwick Brooks
Nick and Cara Hennessy, Lisa Garney, co-chairman; and Jane Garney
Also featured in the December 8, 2018 issue of The Independent
Photo Credits: Kenny Johnson, J. Robert Schraeder and Jeremy Ruzich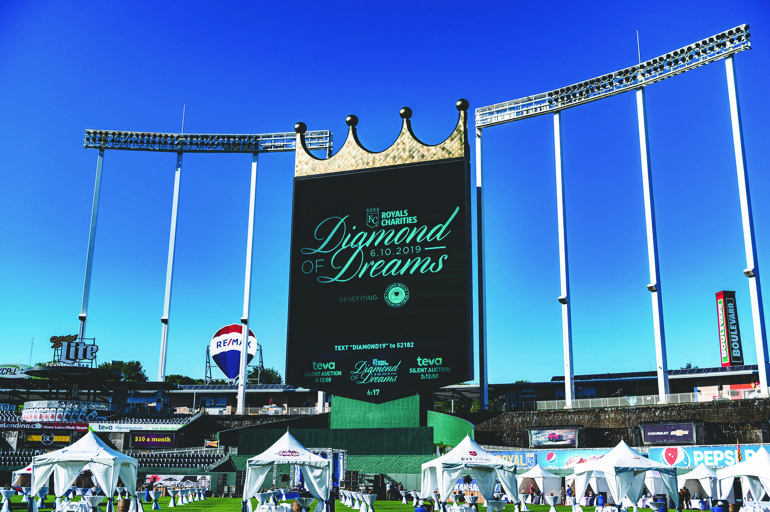 Kauffman Stadium was the setting for Diamond of Dreams, hosted by Royals Charities and the Glass family, on June 10th. Ben Aken was the chairman. Guests enjoyed appearances by current…
Big Brothers Big Sisters Kansas City's Legacy Invitational events were held on May 20th at Loch Lloyd Golf Course and on June 3rd at The National Golf Club. Guests enjoyed…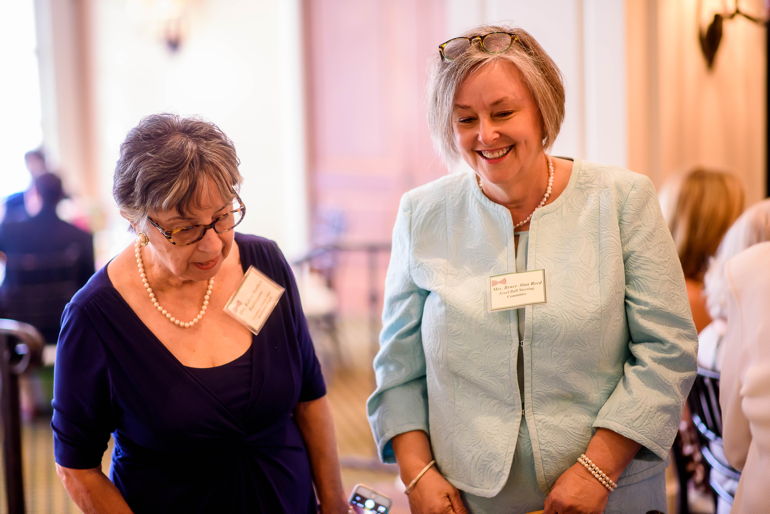 The Jewel Ball Gentlemen's Serenade was held on June 9th at Mission Hills Country Club. Ellen and Dan Bolen, Gentlemen of The Jewel Ball Serenade chairman, planned the festive event,…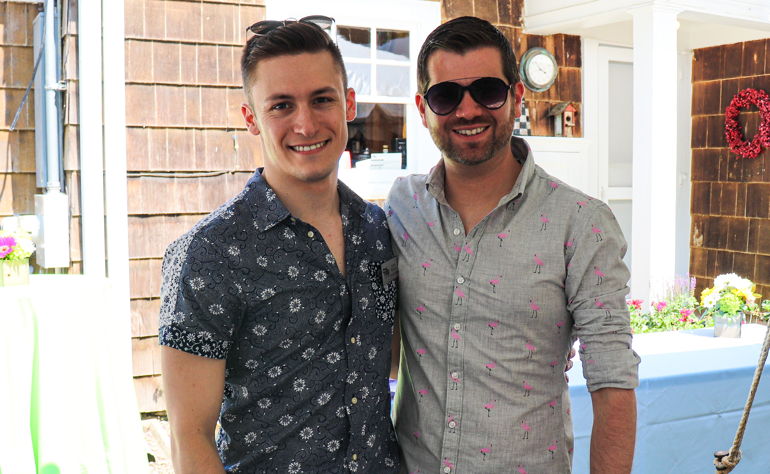 The fifth annual Eat, Drink & Be Jolly for the Folly! was held at the lovely Hyde Park home of Brian Williams, Folly Theater. The garden party featured summery cocktails,…