THE LIED CENTER: 2010-2011 season
The Lied Center of Kansas has also announced an intriguing series for 2010-2011, with "something for everyone," in the words of executive director Tim Van Leer. Of special interest are the rock musical Spring Awakening with choreography by Bill T. Jones, pianist Frederick Chu and David Gonzalez' reimagining of Carnival of the Animals and Peter and the Wolf, Armitage Gone! Dance with a new evening-length work, the genre-defying Turtle Island String Quartet, the Kansas City Symphony with pianist Jonathan Biss, an Evening with Garrison Keillor, Kansas playwright William Inge's Bus Stop and the Preservation Hall Jazz Band with the Del McCoury Band. For tickets and information, call 785-864-2787 or go to lied.ku.edu.
August 20th: Free concert and Family Arts Festival (6 p.m.); Jeffery Broussard and the Creole Cowboys, contemporary zydeco and new spins on Creole classics (7 p.m.)
September 30th: Neil Berg's 100 Years of Broadway, with top Broadway stars in a revue of songs from Phantom of the Opera, Cabaret, Chicago, West Side Story and others (7:30 p.m.)
October 2nd: Punch Brothers featuring Chris Thile, blend of bluegrass, folk and classical,; Thile is formerly of Grammy-winning Nickel Creek (7:30 p.m.),
October 3rd: Adam György, Hungarian pianist, who made an acclaimed Carnegie Hall debut (2 p.m.)
October 8th: Bayanihan Philippine National Folk Dance Company (7:30 p.m.)
October 9th: Turtle Island Quartet, genre-bending and Grammy Award-winning group whose music includes classical, jazz and rock (7:30 p.m.)
October 21st: Fiddler on the Roof, Tony Award-winning Broadway musical (7:30 p.m.)
October 22nd: Big Bad Voodoo Daddy, "America's favorite little big band," nine-man band that plays swing, jazz, Dixieland, and big band (7:30 p.m.)
October 27th: Spring Awakening, Broadway's analysis of sex, drugs, rock 'n' roll — and morality, based on a notorious Franz Wedekind play from 1891 and featuring choreography by the enfant terrible of in-your-face modern dance, Bill T. Jones (7:30 p.m., mature content)
November 5th: Armitage Gone! Dance, a top contemporary group founded by Lawrence native Karole Armitage, presents a new evening-length Three Theories, a multimedia dance piece based on Brian Greene's book The Elegant Universe (7:30 p.m.).
November 12th: Peter Goodchild's The Real Dr. Strangelove, live radio theater by L.A. Theatre Works, about Robert Oppenheimer and the creation of nuclear weapons (7:30 p.m.)
November 13th: Interpreti Veneziani, chamber orchestra, in a program of Baroque music by Geminiani, Vivaldi and Handel (7:30 p.m.)
December 7th: Legally Blonde The Musical, adapted from the popular film and nominated for seven Tony Awards (7:30 p.m.)
December 11th: Jim Brickman's 15th Anniversary Holiday Concert (7:30 p.m.)
February 8th: Black Violin, violin-viola duo in music ranging form classical to jazz, funk to hip-hop (7:30 p.m.)
February 15th: Alexander String Quartet, San Francisco-based ensemble performs quartets from Beethoven's early, middle and late periods (7:30 p.m.).
February 19th: William Inge's Bus Stop, classic 1955 play observing eight characters stranded in a rural Kansas diner in a snowstorm, by the Pulitzer Prize-winning Kansas playwright (7:30 p.m.)
February 24th: The Spencers: Theatre of Illusion, husband-and-wife illusionists with over-the-top theatrical and special effects, recently named International Magicians of the year (7:30 p.m.)
March 6th: Kansas City Symphony with pianist Jonathan Biss and conductor Michael Stern, featuring Brahms' First Piano Concerto and a commissioned work by Adam Schoenberg (7:30 p.m.)
March 9th: An Evening with Garrison Keillor, host of public radio's A Prairie Home Companion (7:30 p.m.)
March 13th: Carnival of the Animals & Peter and the Wolf, classic children's favorites by Saint-Saëns and Prokofiev, respectively, as transformed by Frederic Chu's piano transcriptions and David Gonzalez' original poetry (2:30 p.m.)
April 8th: Alpin Hong, pianist (7:30 p.m.)
April 14th: Preservation Hall Jazz Band and Del McCoury Band, legendary musicians who preserve distinctly American musical styles (7:30 p.m.)
Shakespeare's humor often stirs deep, mirthful reflection on the human condition and yes, sometimes it makes us laugh out loud. We don't normally think of the bard's subtle, fleet-footed humor…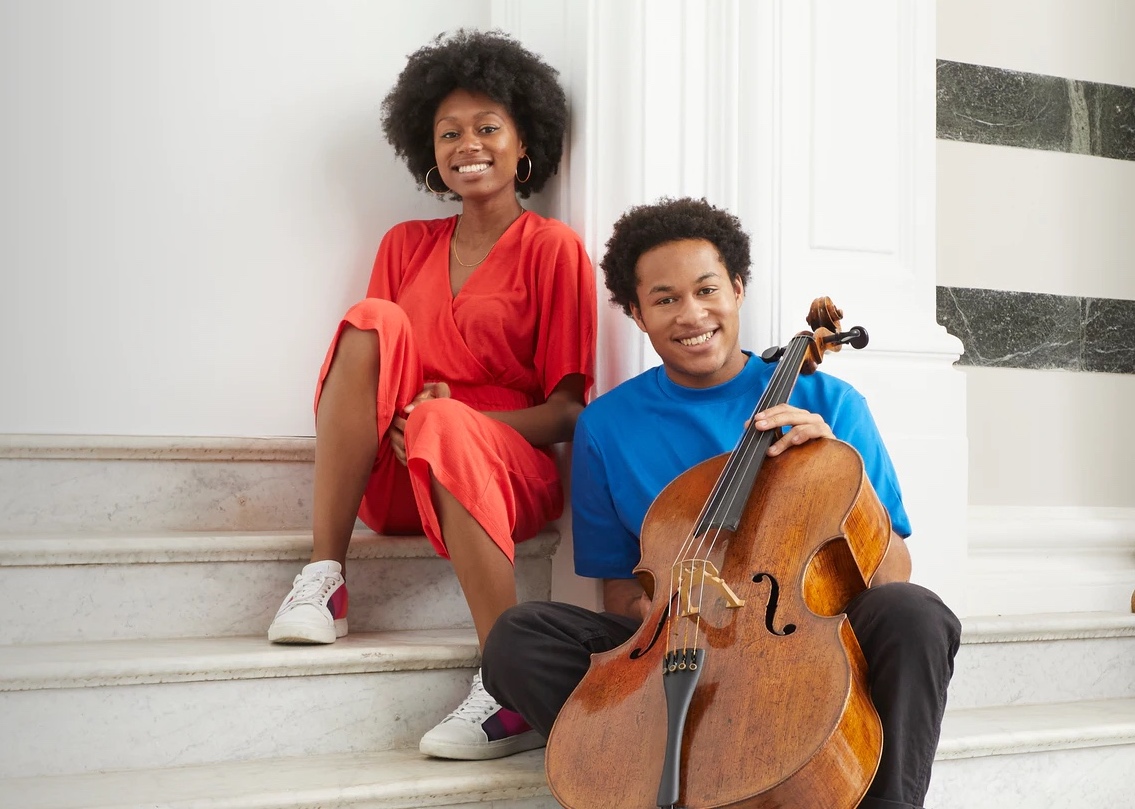 Pianist Isata Kanneh-Mason and cellist Sheku Kanneh-Mason are two of seven highly gifted siblings from Nottingham, England, who are creating a worldwide sensation. Sheku is best known for his performance…
Because Steve Jobs brought us the iPhone, the iPad, iTunes, the Mac, and a host of other indispensable devices, there are always going to be retellings of his life. One…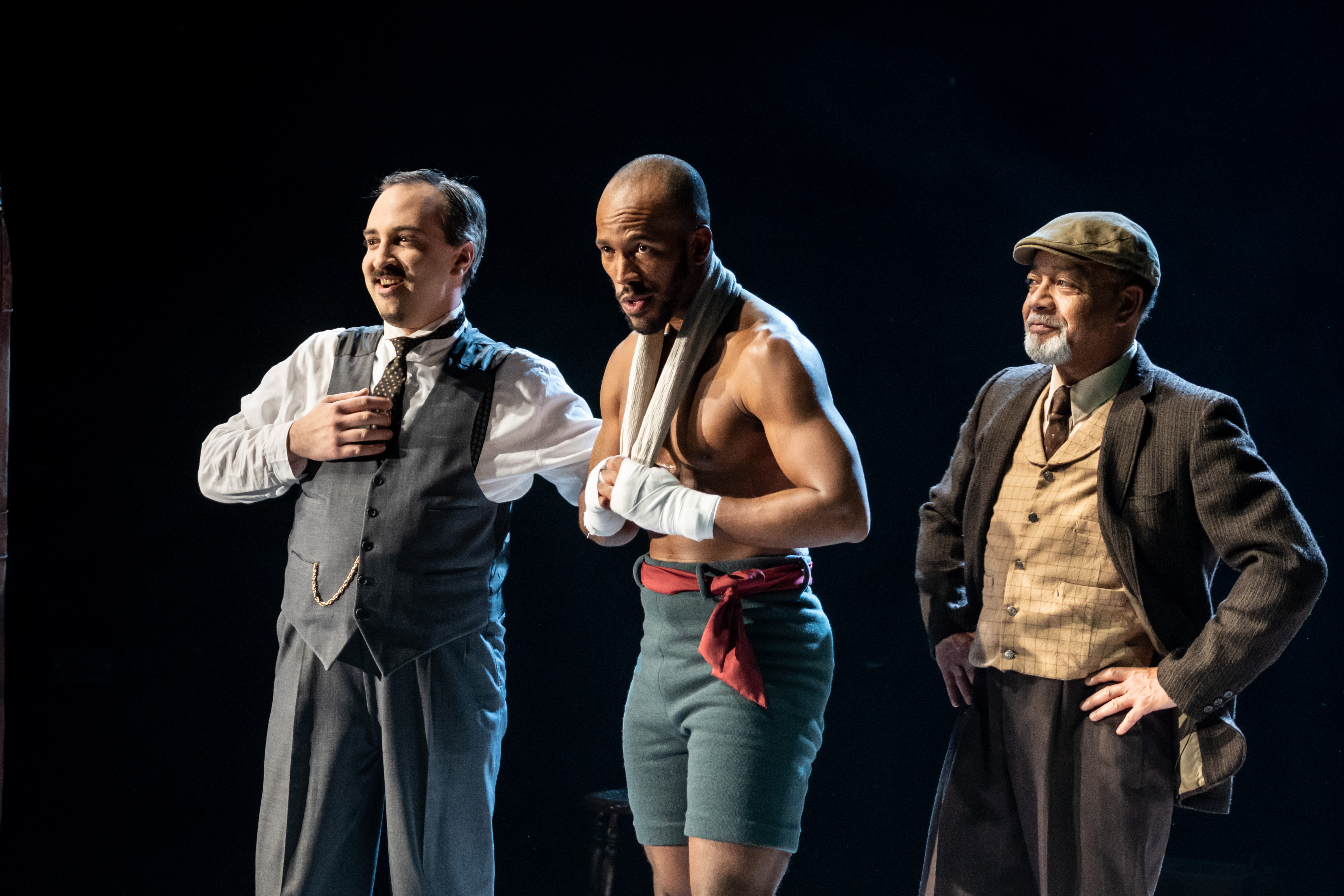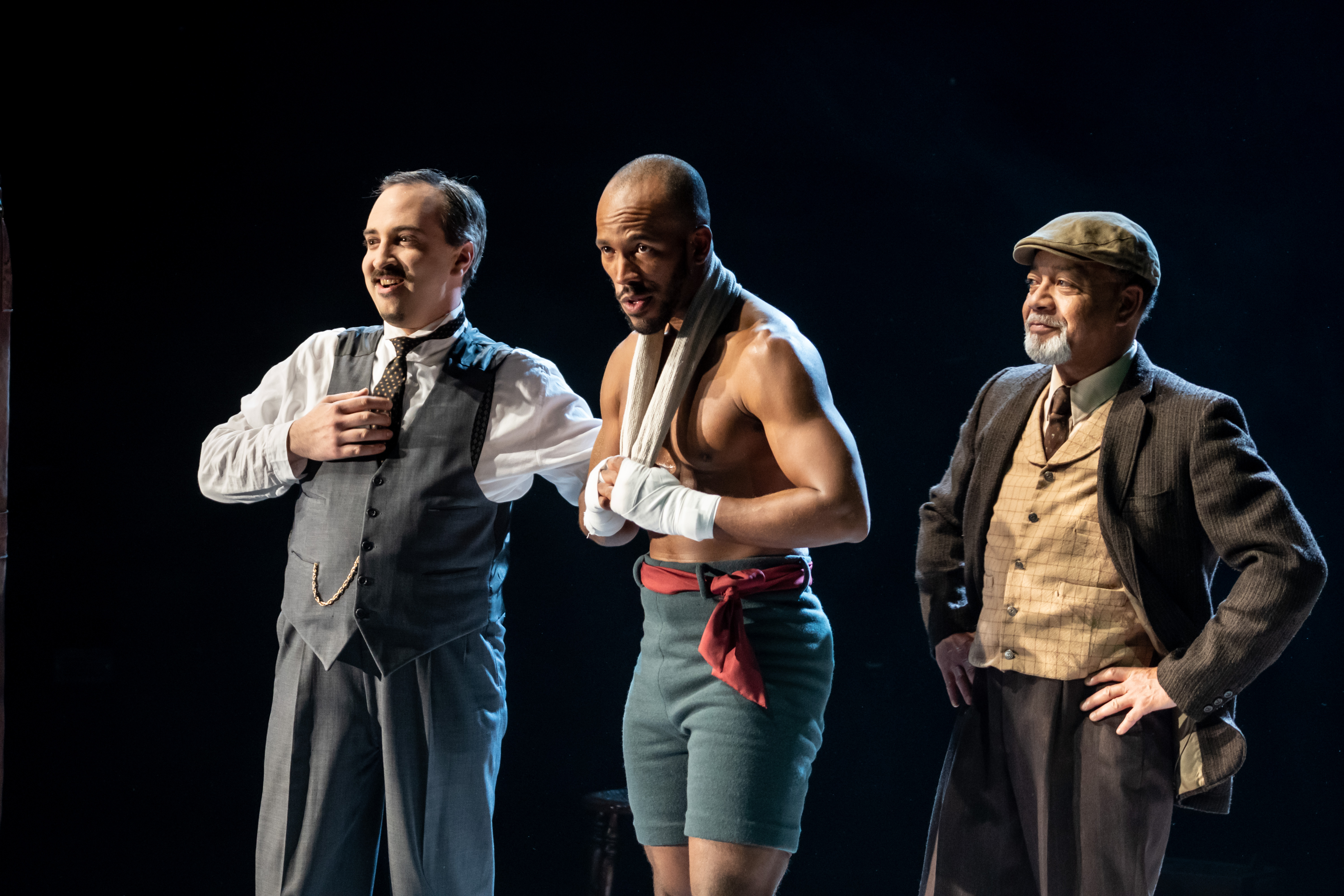 The Royale is a powerfully crafted piece of theater that addresses an issue that is still with us. Marco Ramirez' 85-minute play reflects on the legacy of Jack Johnson, the…