The Loop KC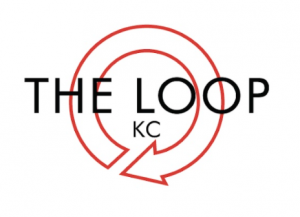 The Loop KC brings together similar yet unique minds to create genuine friendships and ignite the next generation of business leaders in Kansas City. Members of The Loop KC are required to give back to local non-profit organizations.
Learn more about The Loop KC, here. 
---
Being a part of a marching band performing at the Macy's Thanksgiving Day Parade and on the Today Show is probably Alison Hudspeth's greatest claim to fame! (They were the first marching band to be invited by the Today Show since 1956!) Her professional life, however, is much more serious. She is a partnership manager with Managed Energy Systems. Her volunteer life is quite rich, as well. Alison plays 10 instruments, mostly at nursing homes. She also gives a great deal of time to Grain Valley Faith United Methodist Church, where she has co-hosted Vacation Bible School, given music lessons, and led weekly worship music. In her free time, Alison enjoys her adorable daughter, Maebie.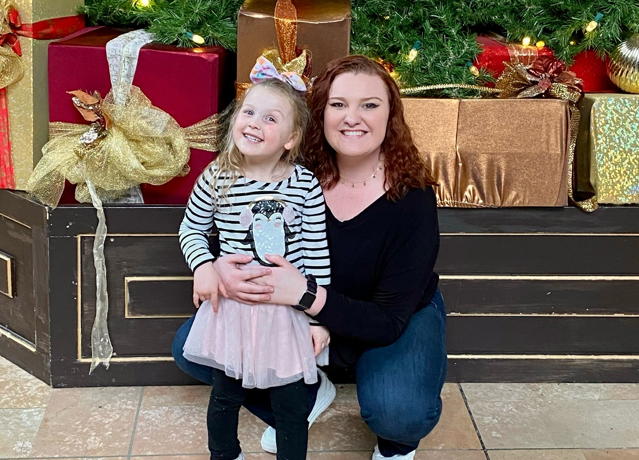 Featured in the September 17, 2022 issue of The Independent.
---
Kristen Whalen Petersen is the employee benefits account manager for AssuredPartners. Much of her free time is spent volunteering, often for cultural organizations. Kristen said, "The arts will always hold a special place in my heart. In my most formative years, theater gave me an opportunity to express myself by gaining confidence through public speaking and learning to think on my feet through improvisation. Theater affirmed my individuality and taught me the importance of inclusivity." Kristen serves on Starlight Theater's Young Friends of Starlight (YFS) steering committee. Along with Denise Dribben, she was a co-chairman of the inaugural Starry Night at Starlight in 2021 and assembled a group of 20 All-Stars.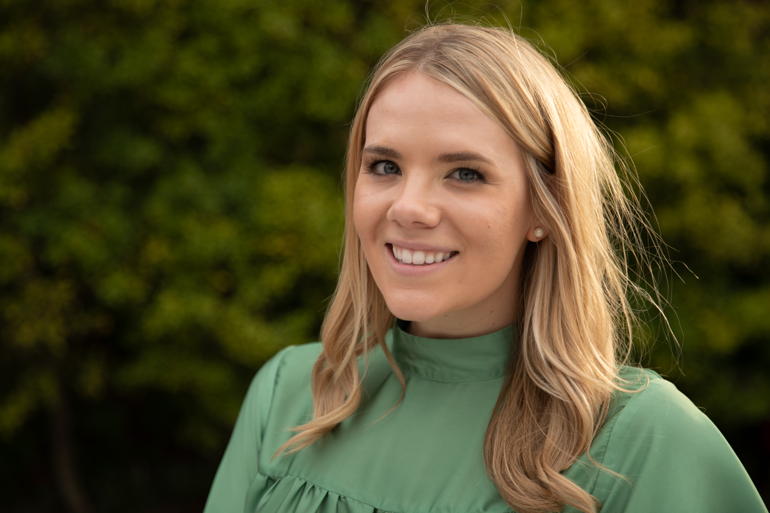 Featured in the September 3, 2022 issue of The Independent.
---
Jessica Kahmann is a project coordinator at PROOF Positioning, where she provides data analysis for organizations working to understand the thoughts and motivations of their decision makers. When she is not managing her professional duties, Jessica is a volunteer with Gordon Parks Elementary School in Kansas City. Serving as a mentor and watching kids grow socially and emotionally has been very rewarding for Jessica. She also serves on the Young Professionals Board for Love Fund. The Love Fund For Children offers youth services by partnering with advocates to fulfill unmet and unique needs of children in Our Town.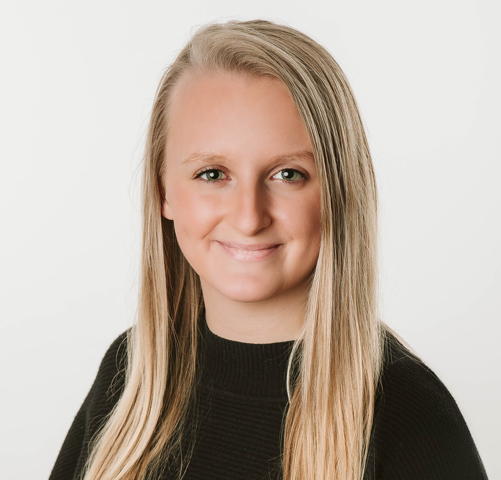 Featured in the August 20, 2022 issue of The Independent.
---
Ryanne Sass is vice president of pre-development for Plaza Street Partners. She oversees the division which manages the due diligence, design, and permitting for the firm's clients, mainly fast food restaurants, convenience stores, and other one-tenant spaces. This helps to ensure a smooth start to the construction process. Ryanne is originally from St. Louis, Missouri. She earned both a bachelor of arts degree in business and a bachelor of science degree in international studies from the University of Missouri. In 2017, shortly after moving to Our Town, Ryanne became a volunteer with Big Brothers Big Sisters Kansas City. "I am fortunate to be able to have such a strong friendship with my Little. It has been amazing to see how much she has grown emotionally and socially," she said, adding, "I look forward to seeing her continue to excel in school and eventually attend college."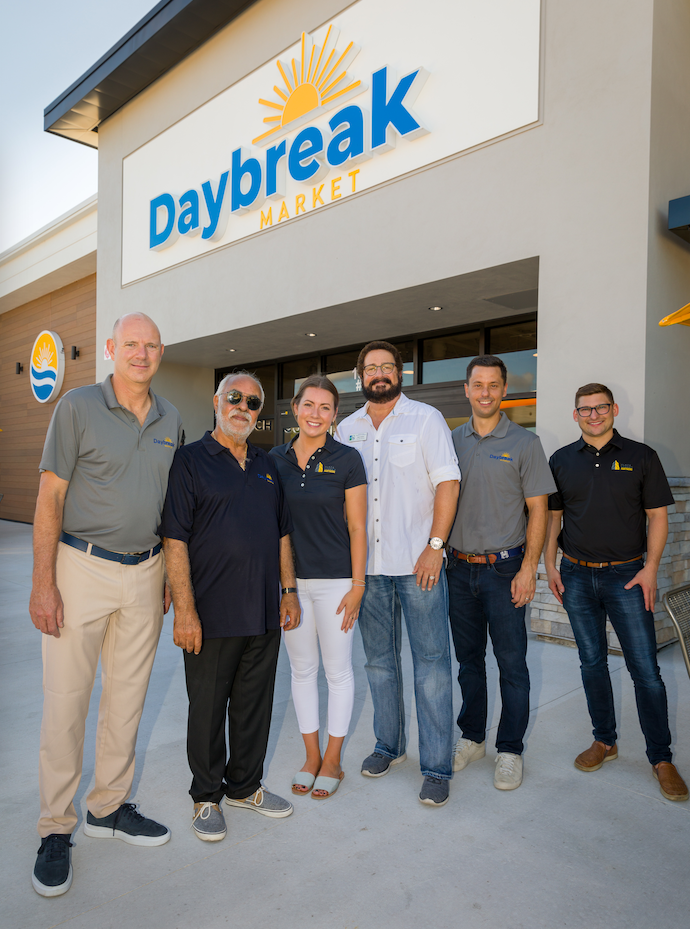 Featured in the August 6, 2022 issue of The Independent.
---
Paige Engle is the event engagement manager for Big Brothers Big Sisters KC. Her responsibilities include planning and overseeing Bowl for Kids' Sake. Throughout the year, Paige interacts with donors and event goers. She manages one full-time event assistant and a seasonal team of 10 interns. Paige earned a degree in public relations with a minor in nonprofit leadership studies from Kansas State University. She is a Big – Paige and her Little, Arleah, have been a pair since February 2020. Paige serves as membership chairman for genKC, the Greater Kansas City Chamber of Commerce's junior board, and she is a member of The Loop KC.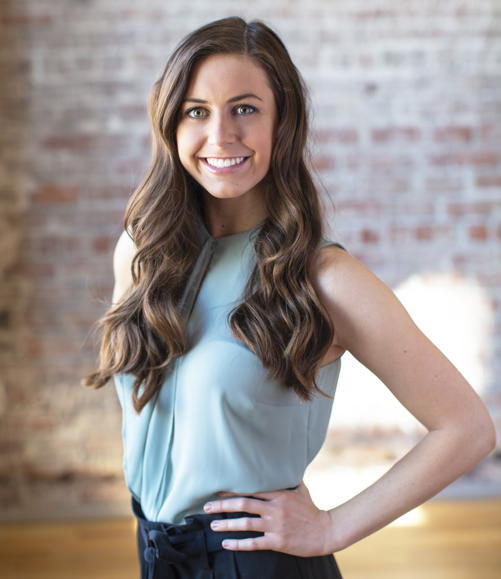 Featured in the June 25, 2022 issue of The Independent.
---
Claire Martin is the public relations and content manager with Crux KC. She manages public relations strategy, media relations, and research for clients. Claire is a graduate of Notre Dame de Sion High School. She earned a bachelor's degree and a master's degree from Creighton University. Claire has provided pro bono marketing and public relations support for Kanbe's Markets and KC Shepherd's Center. She has helped to build public relations efforts and event awareness for KC Common Good and People of All Colors Succeed. Claire is a member of The Loop KC.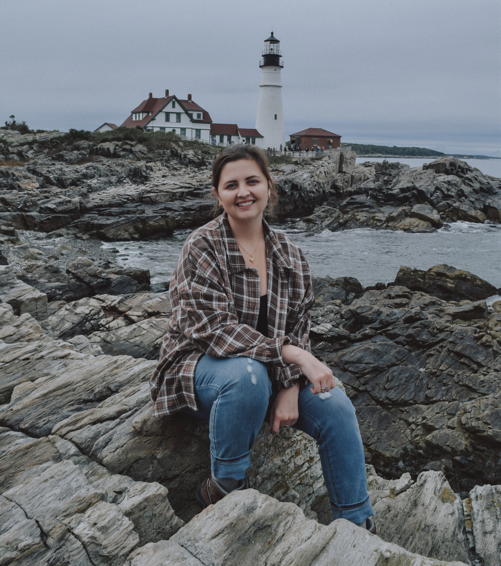 Featured in the June 11, 2022 issue of The Independent.
---
Cody Isabel has carved out a niche for himself in his professional life that positions him to help people ages 25-35 who might be struggling in the world of work and careers and pressure. Cody is the founder and CEO of Rewrite and Rise, helping young, top-performing individuals deal with early career burnout and life crises. The Blue Springs native has a background in neuroscience and a desire to help others, whether in the workplace or in the volunteer sector. He has given his time to Harvesters, The Salvation Army, Community Services League, and GoFurther Foundation. For GoFurther, he is a mentor for young adults coming out of college who struggle with mental health. Cody's passion for addressing mental health in our society is undeniable and admirable.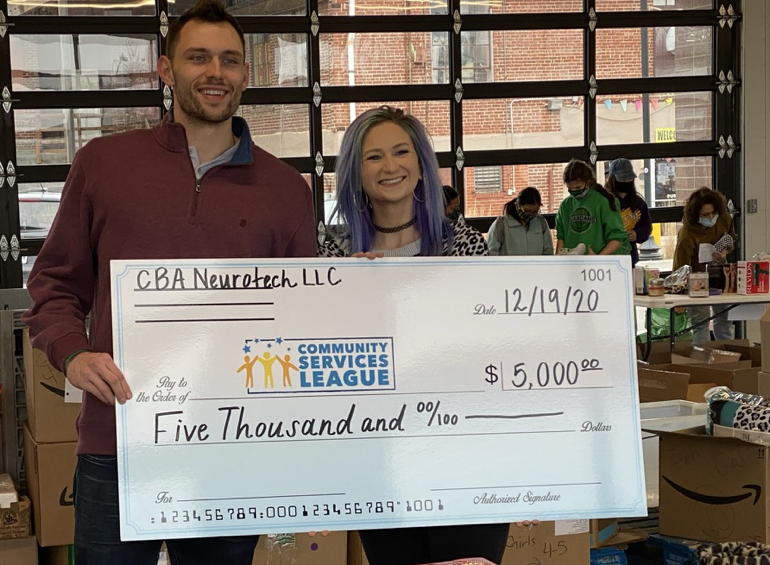 Featured in the May 28, 2022 issue of The Independent.
---
Luis Florez, Jr.'s mantra appears to be "give back." It's what he does so naturally. Luis is managing partner of AKCESS Management Group, which provides consulting focused on unlocking capital, innovation, and opportunity across the digital economy, and he also serves as CEO of AKCESS  Studios. The Kansas City native graduated from Shawnee Mission West, and has a bachelor's degree in finance and strategic selling from K-State. In his volunteer role, Luis gives back to Big Brothers Big Sisters and K-State. Having been a Little, himself, he understands and benefited from the program, and in his words, "It changed the trajectory of my life. I want to help grow the organization in any way possible." At K-State, Luis was part of the creative endeavor to start RiseUp Scholars, a professional development and scholarship program in the College of Business. Recently, he started giving his time to Suits For Hire, providing professional attire to lower income individuals.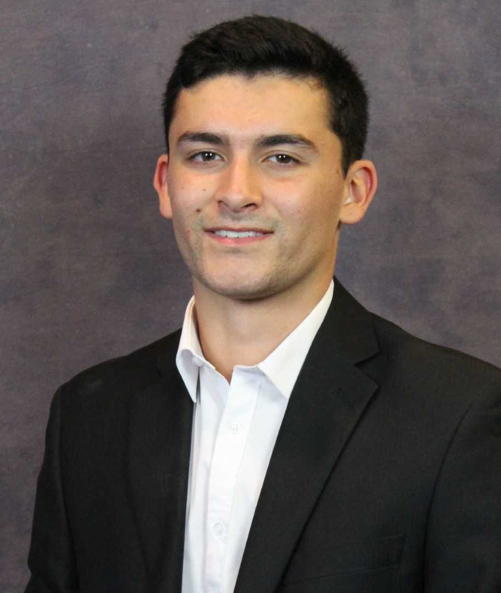 Featured in the May 14, 2022 issue of The Independent.
---
Hannah Bogue is the partnerships restaurant success manager and marketplace ambassador for ChowNow. Her responsibilities include assisting with the development of marketing strategies and business tactics to ensure the growth of online ordering and takeout sales for a portfolio of local restaurants partnering with ChowNow. Hannah is a member of The Nelson-Atkins Museum of Art's Friends of Art organization, and she serves on the Party Arty 2022 planning committee. In addition, she helps produce and edit social media content and gives branding advice to 411: Disability Awareness, a local non profit. Hannah is also a member of The Loop KC.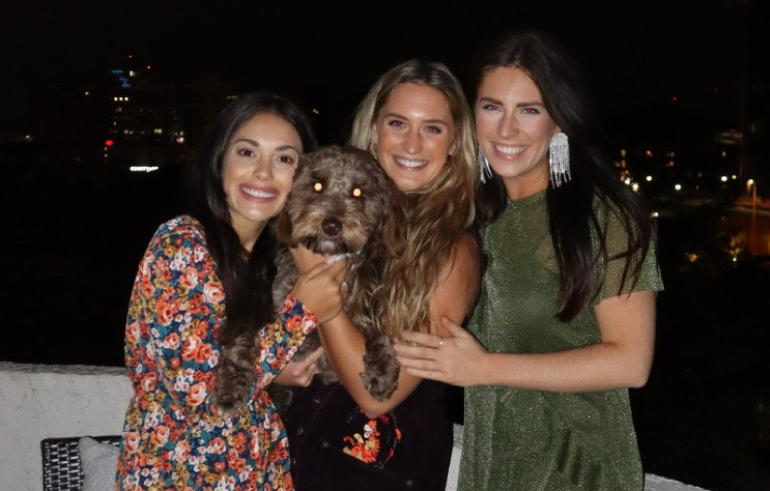 Featured in the April 30, 2022 issue of The Independent.
---
Kiona Sinks is the community engagement manager for the Negro Leagues Baseball Museum. Kiona also serves on the emerging leaders board of the KC Sports Commission. She is a member of Band of Angels' Rockstars Class of 2019. While an undergraduate at Central Methodist University, she helped lead the founding of the African American Student Union (AASU). Kiona recently received the Distinguished Young Alumni Award from Central Methodist University – and, yes, she's a member of The Loop KC.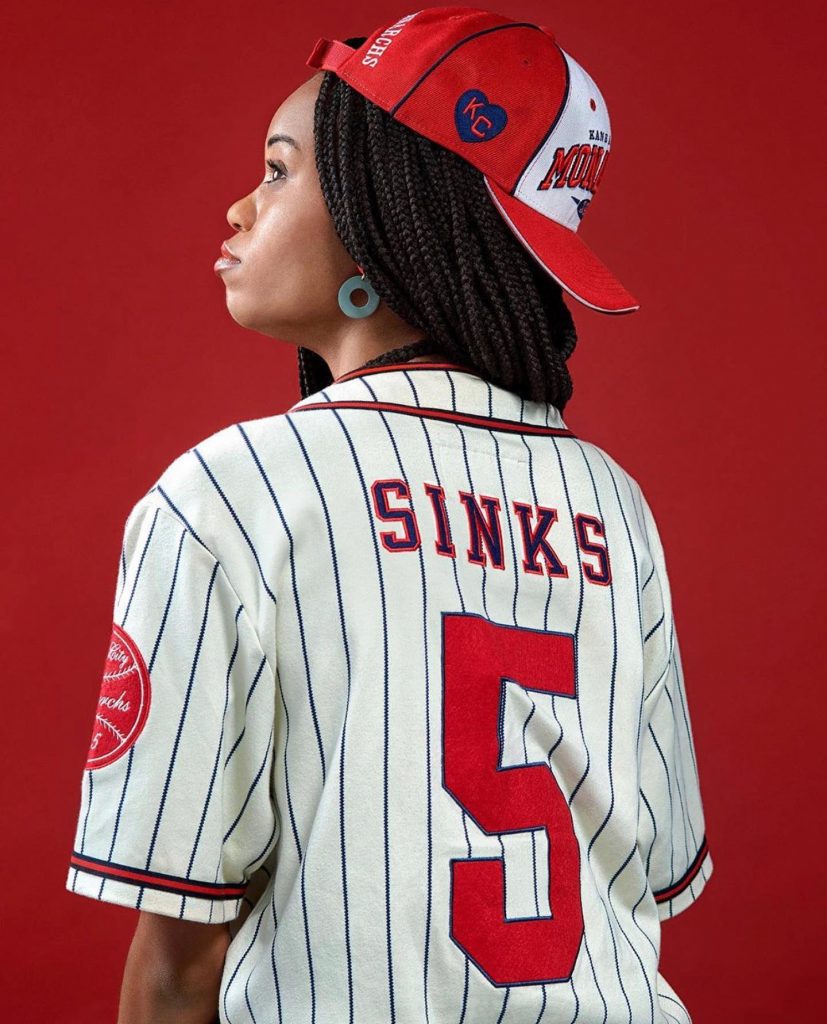 Featured in the April 16, 2022 issue of The Independent.
---
Mattie Karr has a pretty amazing gig going in Kansas City! She is the fun coordinator of large group events for Swell Spark, the company that brings fun to gatherings at Blade and Timber and Breakout KC. When she isn't helping people have fun, Mattie is volunteering for two of her passions – helping women navigate unplanned pregnancies, and working to match musical instruments with kids who need them. Mattie has committed her philanthropic time to the Wyandotte Pregnancy Clinic and to Band of Angels. She is also the events co-chairman for The Loop KC.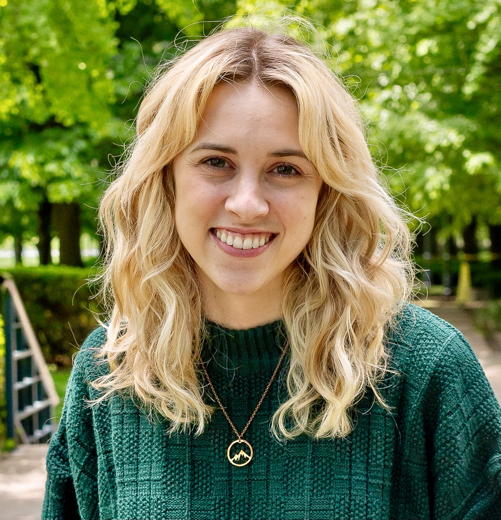 Read more in the March 5, 2022 issue of The Independent.
---
Having grown up on a farm south of Abilene, Kansas, Curry Sexton has kept Kansas near and dear to his heart. His professional practice is that of an associate attorney with Seigfreid Bingham in their civil/commercial litigation department. And his philanthropic life revolves around two very important groups – Teach for America – Kansas City, and No Stone Unturned Foundation in Manhattan, Kansas. Curry serves on the Champions Board for Teach for America because he believes in the importance of education. He also serves on the board for No Stone Unturned, as its mission is to serve children from across the eastern half of Kansas, and provide a therapeutic learning center for children with a range of disabilities.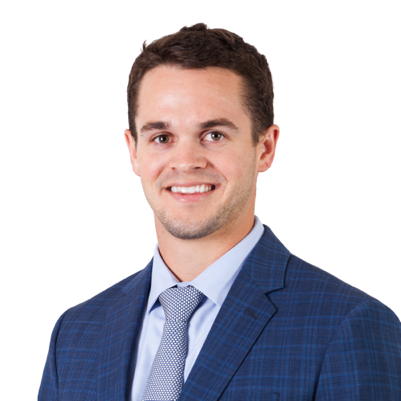 Read more in the February 19, 2022 issue of The Independent.
---
Alexa Wren is a business banking specialist with First Citizens Bank. She joined The Loop KC in February 2020 and has served on the philanthropy committee. Alexa has also volunteered with Newhouse, both by helping organize clothing by size, and by participating in the organization's Digs Against Domestic Violence volleyball tournament. She earned a bachelor's degree in business management from the University of Missouri–Kansas City. As a member of Delta Zeta sorority, she served as co-treasurer and as social chairman. Alexa is a lifelong Kansas Citian and a graduate of Staley High School.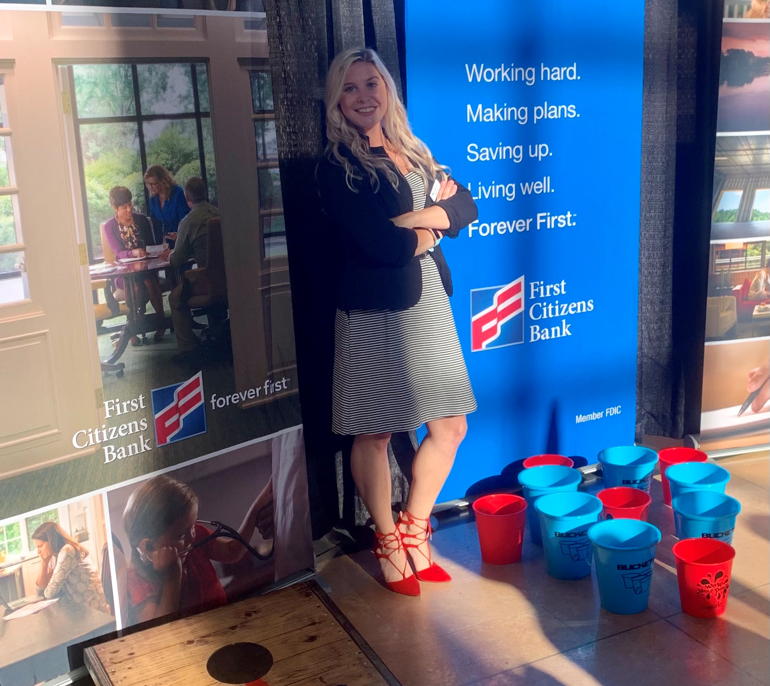 Read more in the December 22, 2022 issue of The Independent
---
Kaylee Chappelow's volunteer work with KC Scholars includes reviewing and scoring scholarship applications for high school students and adult learners, who are applying for need-based/college savings scholarships. She has been doing this for four years. For Kaylee, it is especially meaningful because her mother finished college after she was an adult. Kaylee careers as a sales account executive at Greenhouse. She is a graduate of Blue Springs High School and Missouri State University. Kaylee is a member of Sigma Kappa sorority and The Loop KC.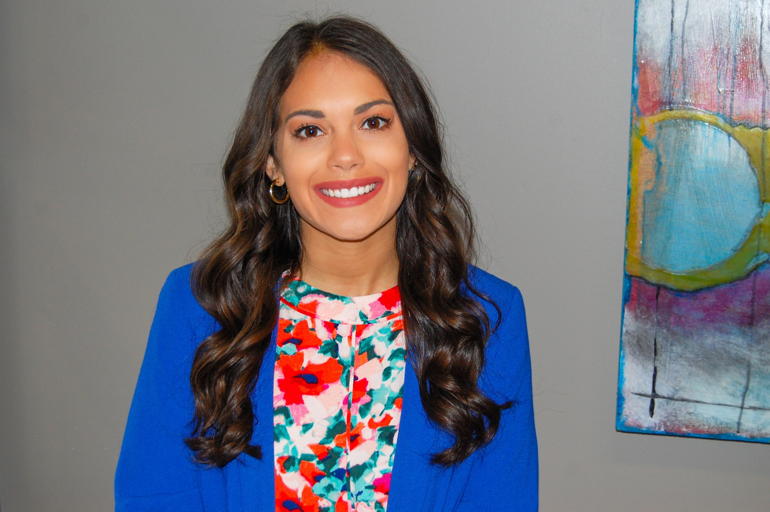 Read more in the January 8, 2022 issue of The Independent
---
Angel McGee is a graduate of Lee's Summit West High School and Truman State University, where she earned a bachelor of arts degree in communications. Her title with the Kansas City Royals is manager, community partnerships and events. Angel is an advisory board member with WIN for KC and a KC Champions board member with Teach for America. She is the chairman of the advisory committee for the Tyrann Mathieu Foundation. At PREP-KC, Angel is a volunteer connector and volunteer engagement committee member. She is also a scholarship reviewer for KC Scholars. On top of all that, Angel is a member of The Loop KC.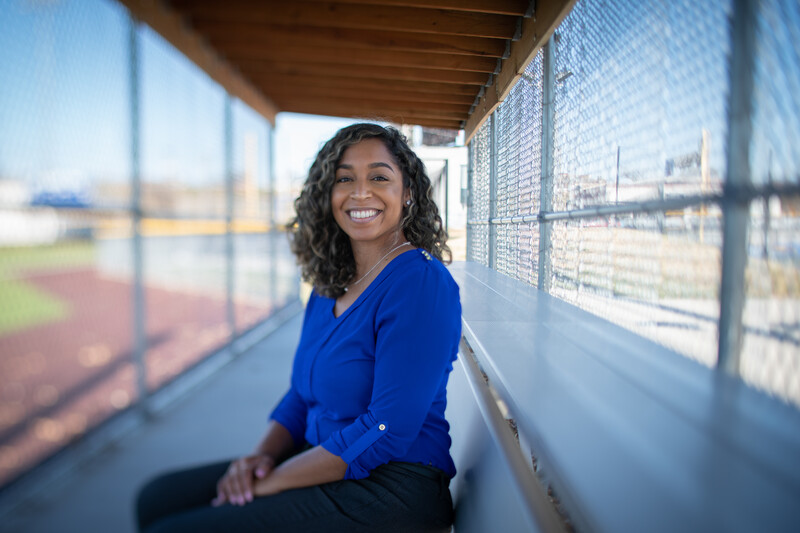 Read more in the December 18, 2021 issue of The Independent
---
Kurt Jensen has a lot on his plate! He is an industrial broker with Kessinger Hunter, where he assists all parties with the real estate decision-making process. Kurt is a graduate of Shawnee Mission East High School and the University of Missouri. He is a member associate of the Society of Industrial and Office Realtors, he is a Big Brother with Big Brothers Big Sisters Kansas City, and he enjoys giving back to the Kansas City community. Kurt especially wants to make sure that kids have quality mentors, of which he is one.
Also featured in the December 11, 2021 issue of The Independent
---
Janelle Paulson is not only an avid Chiefs fan, but a fan of recycled materials in Kansas City. Janelle works at Pratt Industries as a packaging sales representative, which means that she is finding unique packaging solutions (100% recycled) for businesses in the metro area. Janelle is also the co-chairman of the philanthropy team at The Loop KC, where she assists with partnerships with three organizations – Go Further Foundation, Newhouse, and Youth Ambassadors. Coming from a small town, she loves to be able to connect with other young professionals in our community.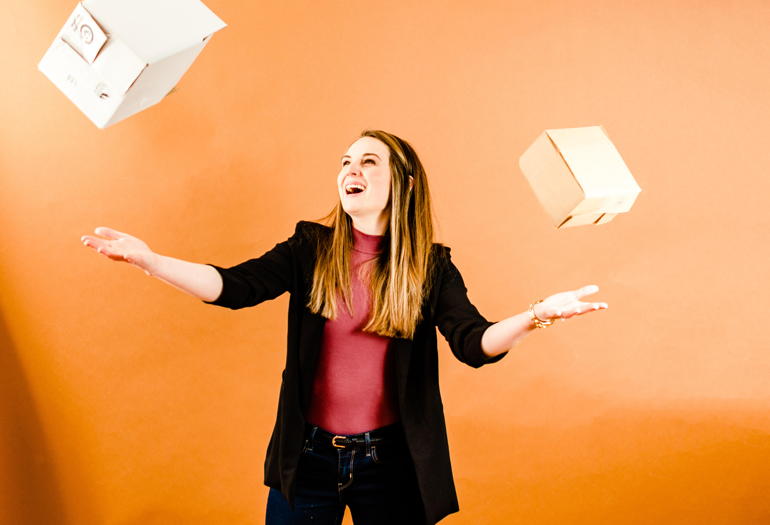 Read more from the November 13, 2021 issue of The Independent
---
Jeremy Terman is a graduate of The Barstow School and the University of Missouri. He is the director of enterprise sales for Lunchbox, where he leads a team of sales professionals selling omnichannel digital solutions to restaurant brands. (Think websites, mobile apps, loyalty programs, marketing, etc.) In addition, he is an owner and advisor to the KC Pioneers, whose vision is to use the power of esports to champion diversity, inclusion, and opportunity to players and fans across the world. Beyond that, Jeremy mentors two companies with Techstars, where he helps founders build upon their vision and tackle challenges of business start-ups. In his spare time, he coaches high school baseball at University Academy.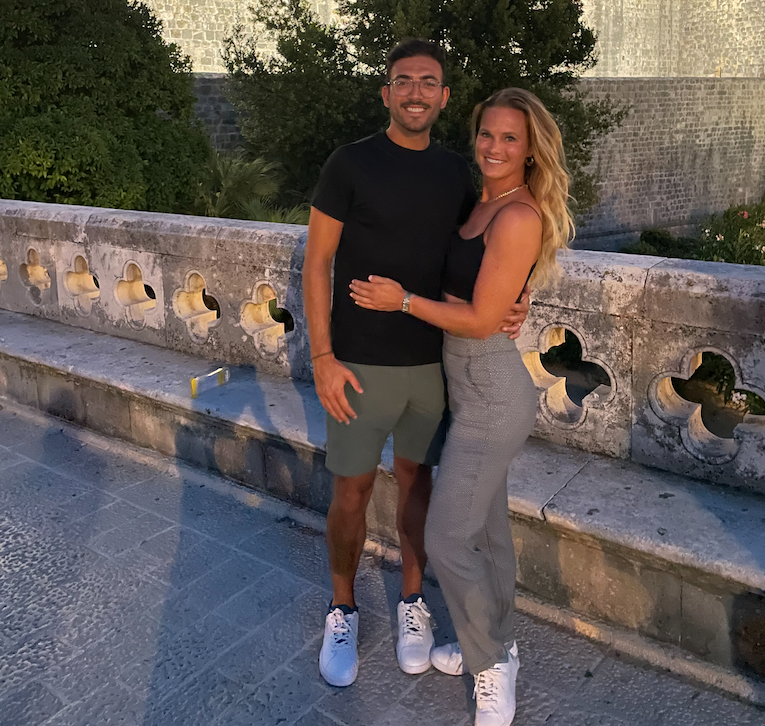 Also featured in the October 30, 2021 issue of The Independent
---
Originally from Midland, Texas, Jake Durham is firmly rooted in all things Chiefs, Royals, and barbecue! Jake is a risk consultant/producer at Brush Creek Partners, where he specializes in risk management and insurance for rapidly growing technology companies and their investors. Jake is also an executive board member for the Kansas City Children's Assistance Network (KC CAN!), and he is a mentor for the Go Further Foundation. When not working or volunteering, Jake enjoys golf, hunting, and rooting for Texas A&M football.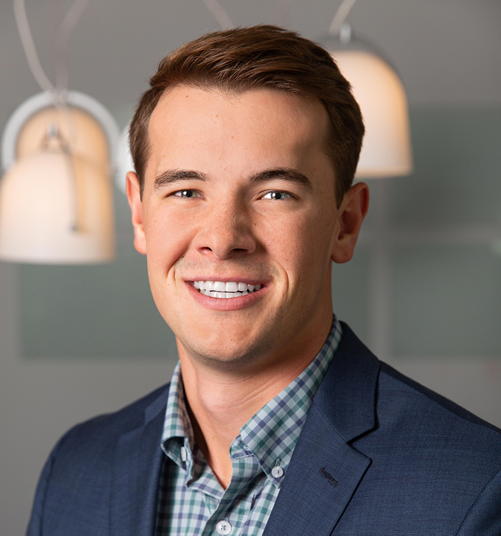 Also featured in the October 16, 2021 issue of The Independent
---
Christopher Stibbs brings a world of experience and passion to his volunteer and professional work in philanthropy. The native of Omaha, Nebraska, earned a bachelor's degree and a master's degree from Rockhurst University, and he is now the director of philanthropic engagement at Newhouse Shelter for domestic violence victims. Chris also serves on the leadership team for The Loop KC, is on the core planning team for TEDxKC, is on the board of directors for the Association of Fundraising Professionals Kansas City Chapter, and serves on Teach for America Kansas City's Champions board of directors.
Also featured in the October 2, 2021 issue of The Independent
---
Mary Crowe is a member of The Loop KC. She is also a member of the Young Ambassador Board at The Children's Place. Mary grew up in Our Town. She graduated from Notre Dame de Sion High School and the University of Missouri. Mary's early volunteer experiences included working with the Upper Room and Bags of Fun KC. She is a commercial real estate broker with AREA Real Estate Advisors and teaches yoga at Power Life.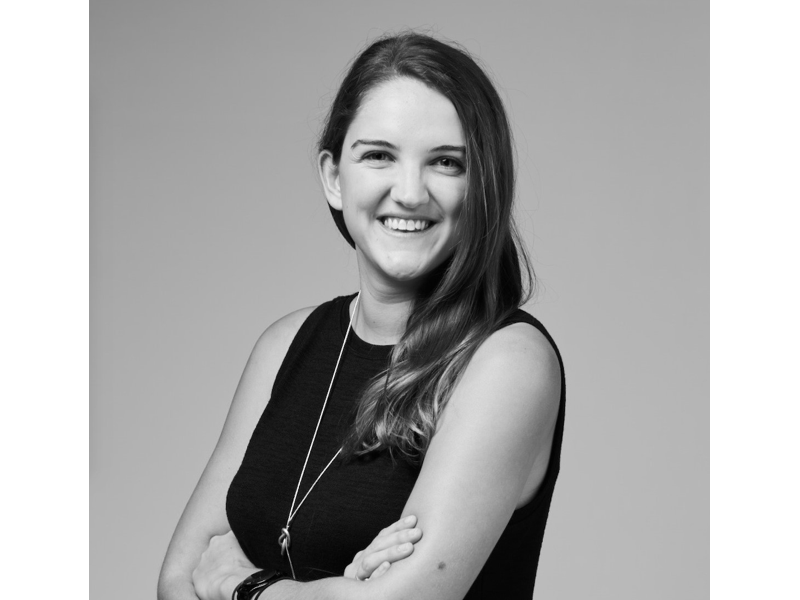 Also featured in the September 18, 2021 issue of The Independent
---
Although originally from Caracas, Venezuela, Mariel Walker has called Kansas City home since her sophomore year at Blue Valley West High School. With a bachelor's degree in human nutrition from Kansas State University, this Alpha Delta Pi sorority member has been a volunteer for Ronald McDonald House Charities since her college days. Mariel currently serves as a market sales manager for government programs at UnitedHealthcare. In her role, she supports the external distribution channel in the Kansas City market, which involves a great deal of opportunities to work with Medicare. Mariel also volunteers with Junior Achievement, Underground Social KC, and more.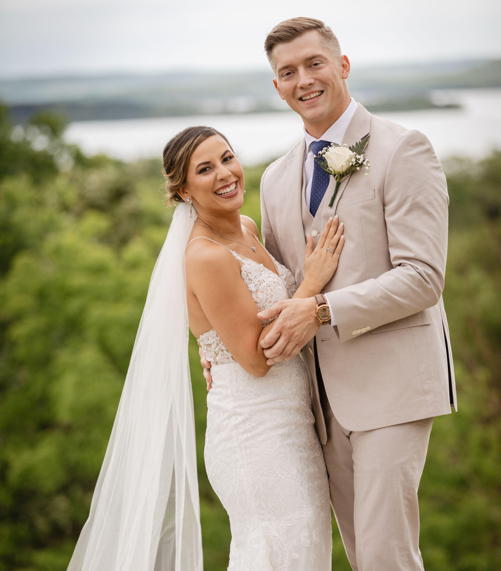 Also featured in the September 4, 2021 issue of The Independent
---
Ryan Carter is a member of the leadership team of The Loop KC. He is an associate director with MMG Mid Markets Group, where he advises clients on the best strategies for handling multi-family investments. Ryan is a graduate of Shawnee Mission East High School. He played football at Pittsburg State University for one year, then transferred to The University of Kansas, where he majored in exercise science. Ryan shares his middle name, Jeffrey, with his uncle, the late Jeffrey Liametz, who died of lymphoma at the age of 25. This year, Ryan competed in The Leukemia & Lymphoma Society's Man and Woman of the Year campaign, raising nearly $20,000 for the cause.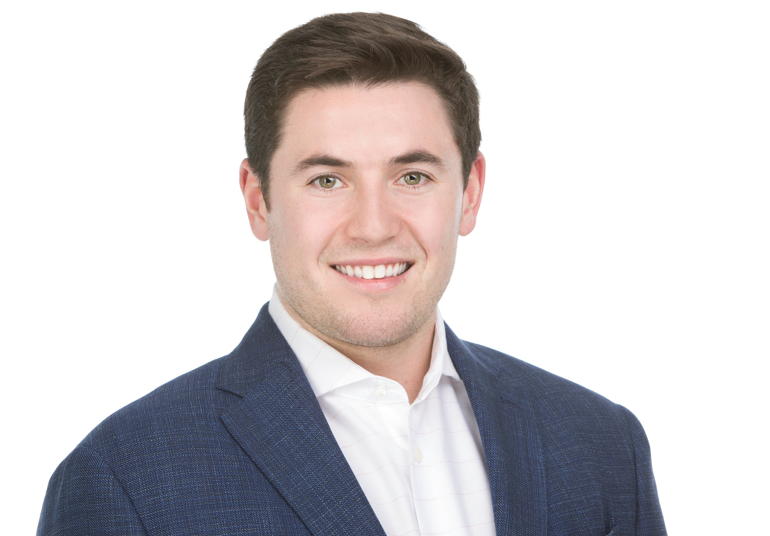 Also featured in the August 21, 2021 issue of The Independent
---
Emerson Hodes founded The Loop KC, which is a young professionals peer networking group. Already, there are 125 members in Our Town, and the organization has four locations throughout the country. The Loop is partnering with and supporting the Go Further Foundation, which addresses mental health issues of young adults, Youth Ambassadors, an employment program for underserved youth, and Newhouse, which provides shelter and programs for people affected by domestic violence. Emerson, who was educated at Rockhurst High School and is a graduate of Vanderbilt University, is chief operating officer of CBAi, a local artificial intelligence and advanced analytics startup. He also has three part-time jobs: director of client experience for Blue Venture Advisors, senior recruiter and marketing manager for Chief of Staff KC, and managing partner with Red Rose Capital Partners. As if that wasn't enough, Emerson serves on the executive boards of KC CAN!, Bags of Fun KC, and the Go Further Foundation.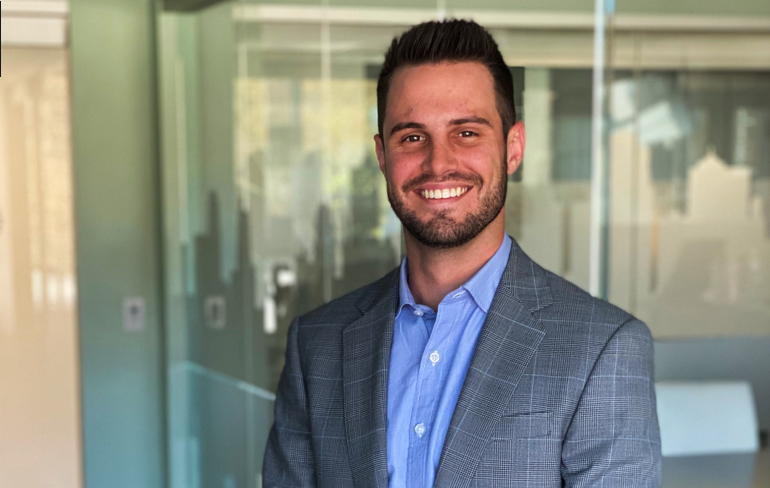 Also featured in the August 7, 2021 issue of The Independent
Wanda Młynarski Labunski and Wiktor Labunski came to Our Town with their two sons in 1937, 17 years after their marriage and nine years after they arrived in The United…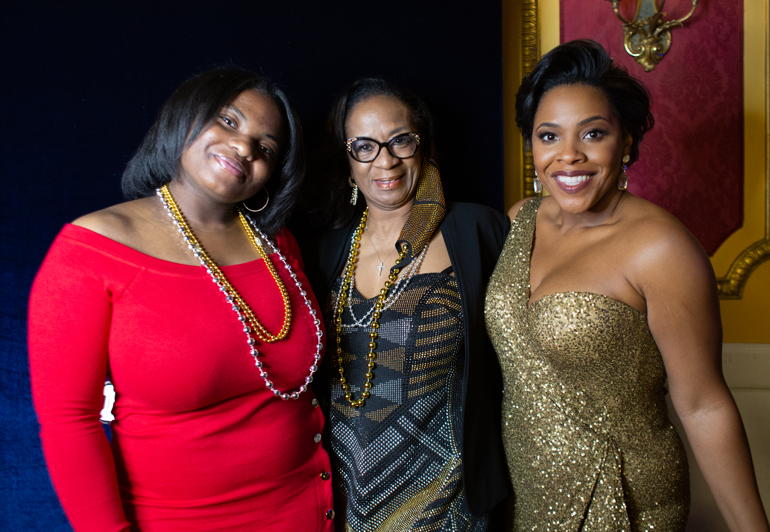 Arvest Bank Theatre at The Midland was the site for Notre Dame de Sion's 36th Annual Gala Auction. The Mardi Gras-themed event featured a three-course dinner, silent and live auctions,…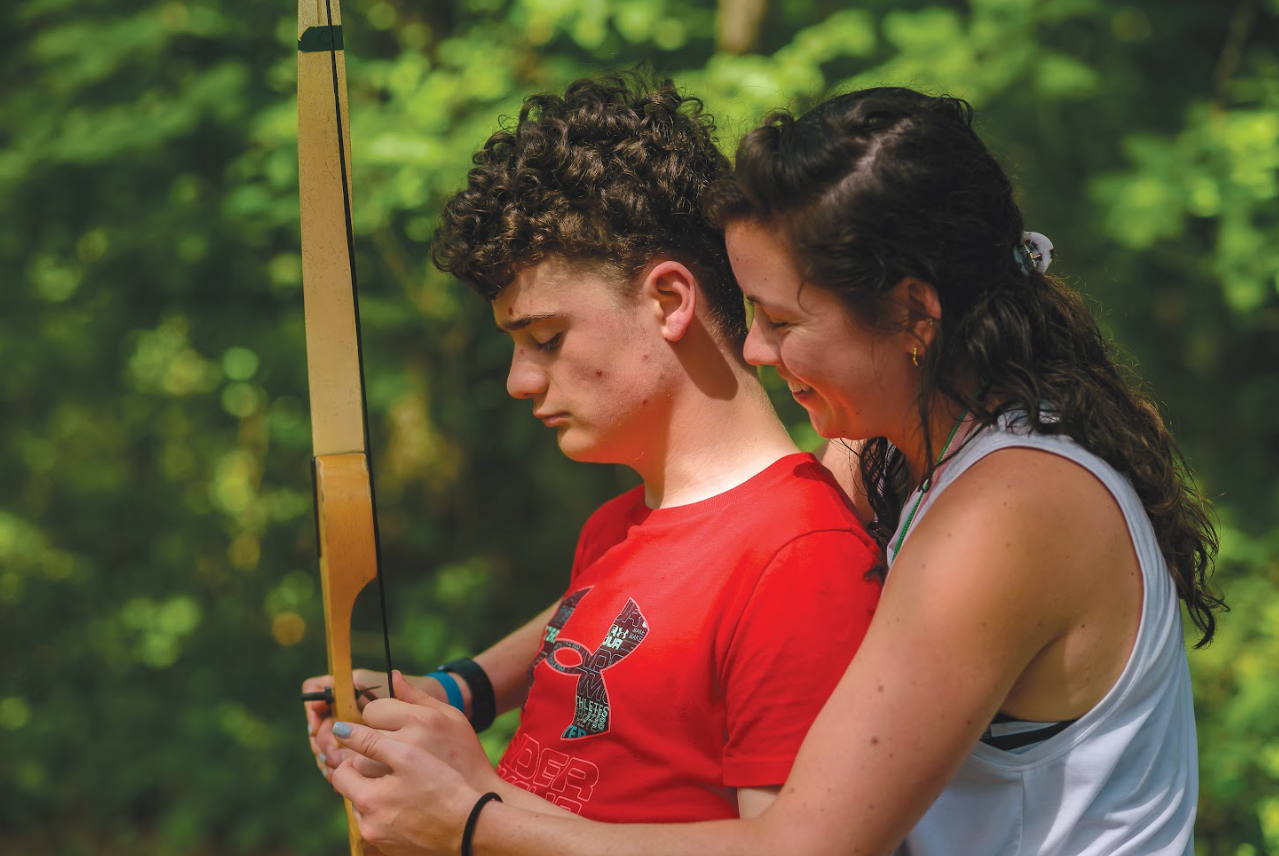 Rachel Rindner started volunteering at a young age. She was only eight years old when she served as a peer model at Camp Determination, an overnight camp for youths with…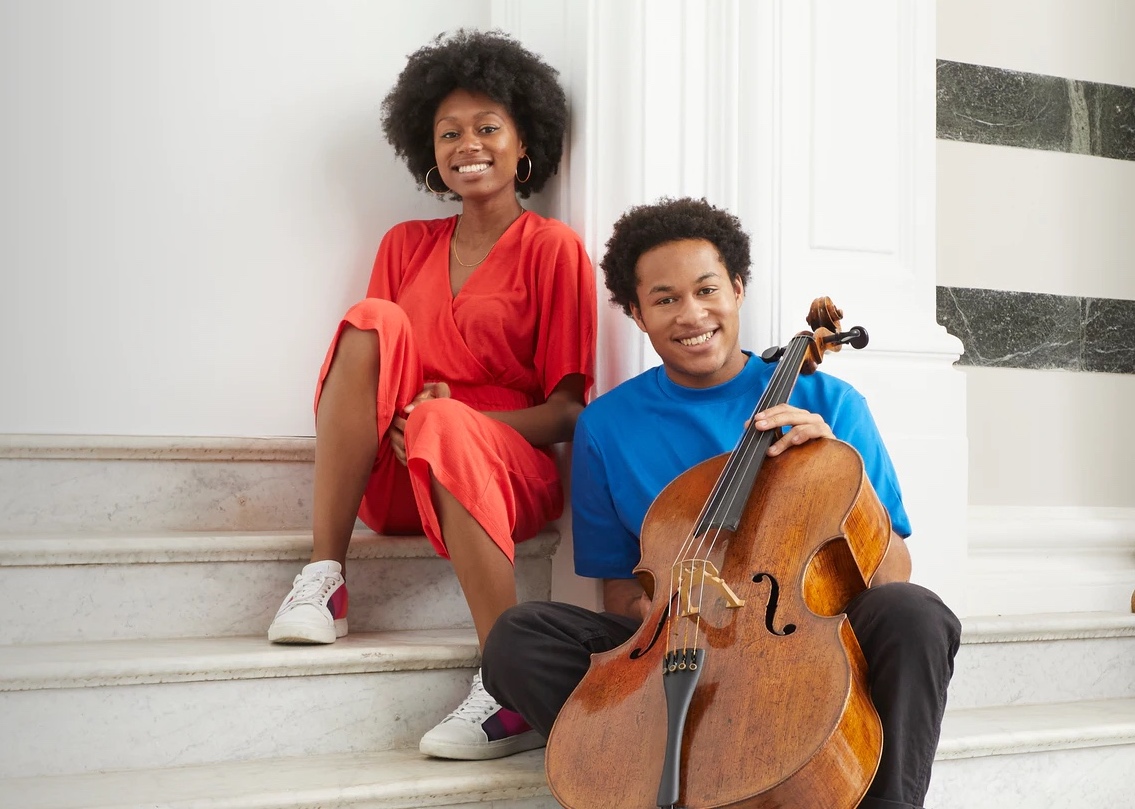 Pianist Isata Kanneh-Mason and cellist Sheku Kanneh-Mason are two of seven highly gifted siblings from Nottingham, England, who are creating a worldwide sensation. Sheku is best known for his performance…