Tie The Knot 2019 – LOVE The Little Black Dress
It's wedding season, and what's the wardrobe piece that every woman wants and needs, whether it's for the rehearsal dinner or for the wedding itself? You've got it right—the little black dress or "LBD." Rightfully Sewn can be the spot where wedding guests or family members can find that unique piece that everyone will notice and compliment you on, whether you're dabbing your eyes during the wedding vows, toasting the bride and groom, or boogeying on the dance floor. 
Rightfully Sewn is a charitable organization that creates jobs and opportunity through the business of fashion. It provides seamstress training for at-risk women so they can thrive in a specialized workforce that will reestablish Kansas City as an epicenter of garment manufacturing. At the same time, Rightfully Sewn can propel fashion designers to market so they can supply the burgeoning demand for high-quality, American-produced garments.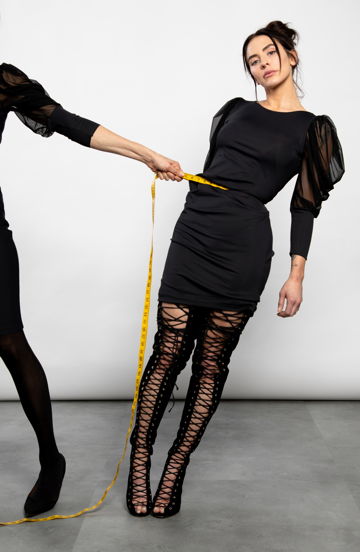 One of Rightfully Sewn's key strategies is to empower women by teaching them a trade and assisting them with job placement, thereby elevating them out of a systemic situation. Another is to cultivate local fashion designers through competitive, two-year long residencies and access to trade shows, professional development workshops, a speaker series, and documentary screenings. It also hosts an industry directory and jobs board and offers small batch garment production services, including pattern making, sample sewing, sourcing assistance, and production management.
Why did Rightfully Sewn create the little black dress? Said Founder and President Jennifer Lapka: "When we went through Kauffman FastTrac NewVenture (now called ELEVATIONLAB NewVenture) to develop the business plan for Rightfully Sewn, we included the launch of one dress per year – the sales of which would support our programs." The garment's simple, elegant design was a collaborative effort by Rightfully Sewn Team Members Jennifer Lapka, Godfrey Riddle, Pamela Lucas, Sarah Watts, and Helena Doni, intern. 
The garments are being cut and sewn in Rightfully Sewn's state-of-the-art atelier in the heart of the Crossroads Arts District. Right now, Rightfully Sewn offers for sale on its website this chic, versatile garment that is designed to flatter an array of body types and is perfect for every age. Said Jennifer: "The dress retails for $189, which allows everyone who was involved with it – the pattern maker, sample seamstress, and production seamstresses – to earn a living wage with benefits, and part of the sales supports our Seamstress Training Program and Fashion Designer Professional Development Program." This is a little black dress that you can feel good in and feel good about.
Also featured in the July 6, 2019 issue of The Independent
Photo Credit: AP Visual
1800 Wyandotte Street, Suite 204
Kansas City, Missouri 64108
816-491-8136
rightfullysewn.org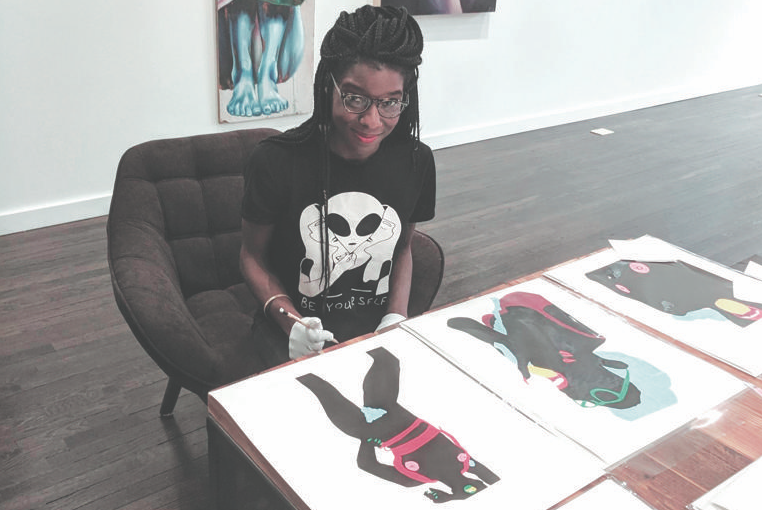 Twenty-seven-year-old Onnissia (pronounced oh nee see yuh), born in South Central Los Angeles, became interested in art when she was seven years old. "I was told by everyone that I…
On March 11th, members of the Symphony Ball Committee gathered at Kate Banks' lovely home to celebrate the revealing of the plans for this year's Symphony Ball, "Stardust." Melanie Fenske…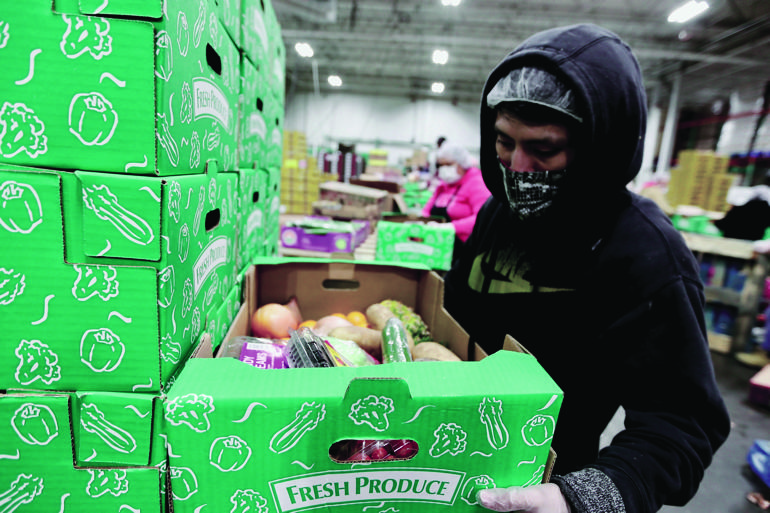 Our Town is full of the most innovative, delicious, accessible, and inviting selection of produce and the means by which to achieve healthy sustenance. One need not dig very far…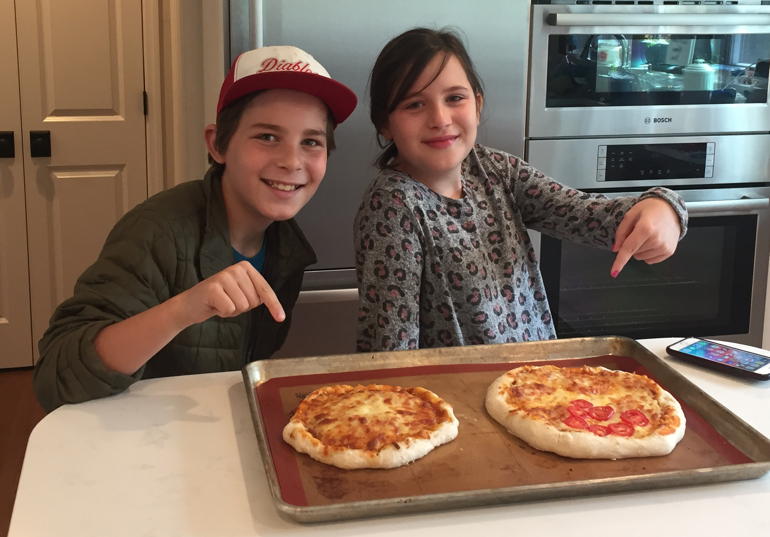 Residents of Our Town have been staying busy while they practice social distancing. Cheers to the simple things in life! Boy Scout Troop 393 Member Ben P. has been living…