Tie The Knot 2018
Making The Perfect Plan 
As the shock and wonder of the perfect proposal starts to wear off, the panic of planning the wedding begins to set in. With all of the literature out there on the headache that planning a wedding can be, it seems difficult to almost impossible to figure out where to start. If you turn to books for answers, then listed below are a few of the best wedding planning books out there. From tips about adding personal touches, worksheets and
organizers, to absolutely gorgeous inspiration (a few of which also work as stunning coffee table books), this list will help you know where to begin. 
All the Essentials Wedding Planner: The Ultimate Tool for Organizing Your Big Day by Alison Hotchkiss
The Knot Ultimate Wedding Planner & Organizer by Carley Roney
The Groom's Instruction Manual by Shandon Fowler
Weddings in Color: 500 Creative Ideas for Designing a Modern Wedding by Minhee Cho and Vane Broussard
The Wedding Book by Mindy Weiss and Lisbeth Levine
A Practical Wedding: Creative Ideas for Planning a Beautiful, Affordable, and Meaningful Celebration by Meg Keene
Style Me Pretty Weddings: Inspiration and Ideas for an Unforgettable Celebration by Abby Larson
Loverly Wedding Planner: The Modern Couple's Guide to Simplified Wedding Planning by Kellee Khalil
Vogue Weddings: Brides, Dresses, Designers by Hamish Bowles
Honeymoon Reads

It's over. Between the vows, cake and dancing, you somehow got married. Now, it's time for the romance and relaxation of the honeymoon. Hopefully, you will be able to cross off all of your to-do lists, unwind, and start to enjoy life with your partner. For me, there is nothing more relaxing than curling up with a good book, and between the flights and potential lounging on the beach, there is plenty of time to dive into something new. Below are a few books that I think would make an excellent honeymoon companion, including a few I read on my honeymoon last year. 
Love & Gelato by Jenna Evans Welch
Eligible by Curtis Sittenfeld
Brilliance and Fire: A Biography of Diamonds by Rachelle Bergstein
Modern Lovers by Emma Straub
Flapper: A Madcap Story of Sex, Style, Celebrity, and the Women Who Made America Modern by Joshua Zeitz
A Curious Invitation: The Forty Greatest Parties in Fiction by Suzette Field 
Seating Arrangements by Maggie Shipstead
A Dragon Apparent: Travels in Cambodia, Laos, and Vietnam by Norman Lewis
North and South by Elizabeth Gaskell 
Stardust by Neil Gaiman
Sleeping Giants by Sylvain Neuvel
My Brilliant Friend by Elena Ferrante
The Princess Bride by William Goldman
Everything, Everything by Nicola Yoon
The History of Love by Nicole Krauss
The Rosie Project by Graeme Simsion
Mona Lisa: A Life Discovered by Dianne Hales
Marriage, a History: How Love Conquered Marriage by Stephanie Coontz
Written in the Stars by Aisha Saeed
As we step further into the holiday season, we gather with loved ones and share tenderhearted moments typically around food. Whether we are trying new recipes or making family favorites…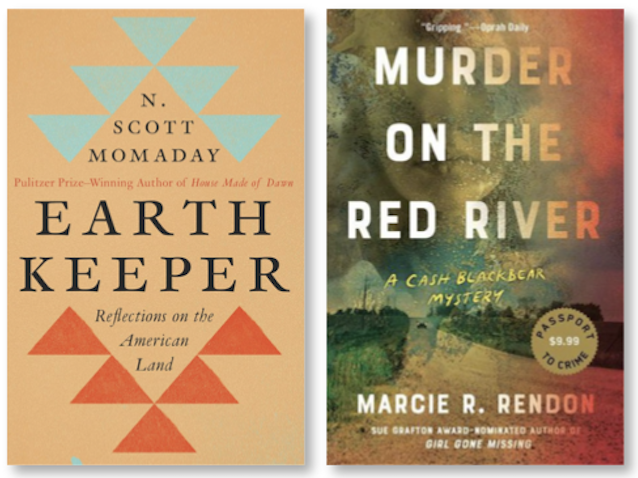 With the resurgence of interest in Robin Wall Kimmerer's Braiding Sweetgrass, I felt that this list of First Nations and Native American authors is quite timely. There are a few…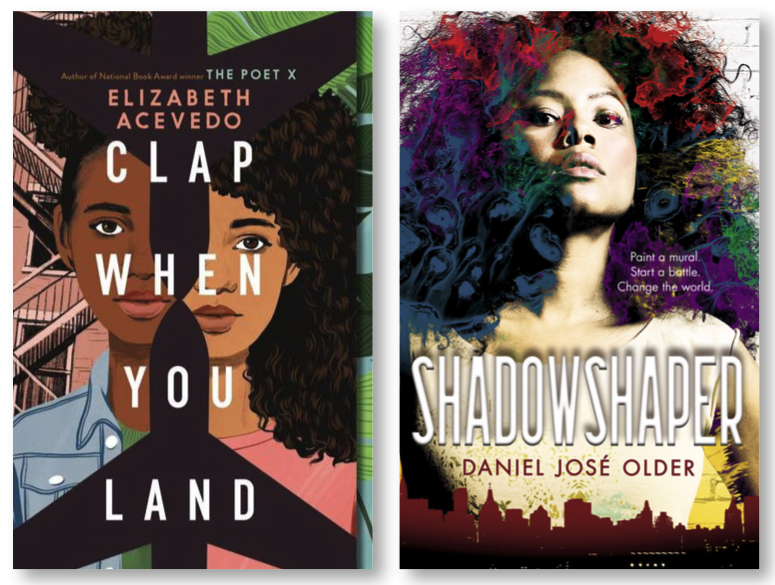 One of my favorite things about reading is the ability to experience different cultures and different lives. I know I've mentioned this George RR Martin quote before, but for me…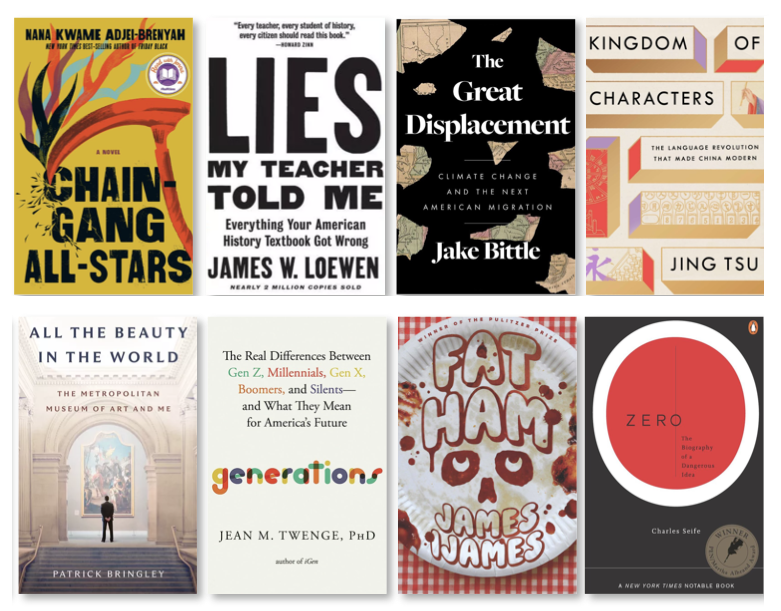 As we celebrate the summer (and the end of that crazy heat dome), autumn is heading toward us full steam ahead. There is something about September especially that just has…