Toast To Olde Tymes – Inez Grant Parker and Gerald T. Parker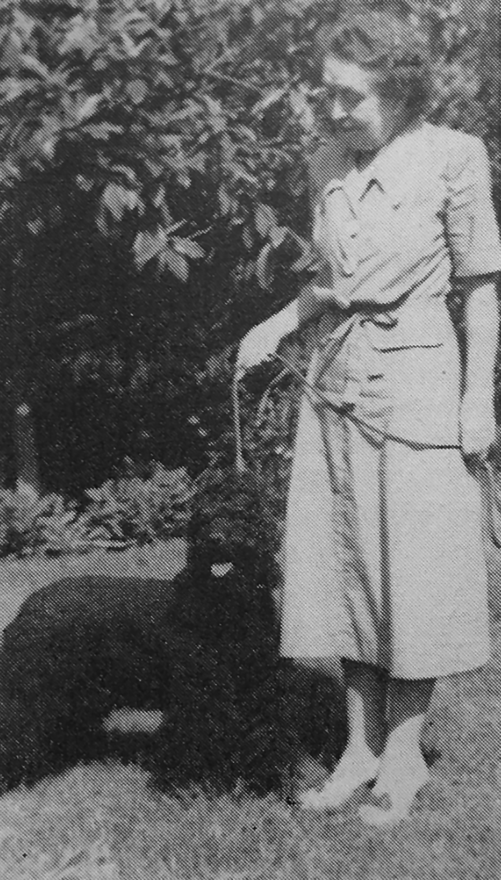 During the past 50 years, The Parker Foundation has granted funding requests of more than $56 million to improve the lives of people living in San Diego, California. On learning this, we knew to smile bravely and murmur, "How nice," while stifling a shriek. It's not just our envy of Southern California weather and proximity to the beach – it's the fact that for many years, Inez Grant Parker and Gerald T. Parker were residents of Our Town, as was Inez's brother, Earle W. Grant.
Inez and Gerald were married in April 1916 in New York. They were born four years and two days apart: Inez on June 26, 1887, and Gerald on June 24, 1883. Gerald's early years were spent in Illinois. After attending the University of Chicago, he came to Kansas City, where he worked for the Commerce Trust Company. Gerald liked the outdoors and was especially fond of ice skating. Inez and Earle were children of John Miller Grant, a horse and mule dealer in Oswego, Kansas. Inez was an equestrienne in her youth. Earle, who was born in 1890, lived in Kansas City for a period early in his life. He studied at the University of Pennsylvania and the Art Students League in New York. During World War I, Earle served in the United States Navy. As a young man, he portrayed an artist in the play "Temperamental Journey," both in New York and on a Midwestern tour. While living in Minneapolis, Minnesota, Earle was an interior designer. He was also a sculptor and a painter. Earle spent much of his time with Inez and Gerald after their marriage.
In the early months of 1923, Inez and Gerald were setting up housekeeping at 5029 Rockwell Lane (later 5029 Sunset Drive). Their new home was a stone house designed by Mary Rockwell Hook, the architect, and built for Mary's sister, Emily Rockwell Love Cameron. Hare & Hare, the well-respected father-and-son team of landscape architects, had created the plans for the garden. Inez and Gerald would remain there throughout their years in Kansas City. They purchased a considerable amount of furniture on trips to Italy, where Earle lived for a time. The downstairs featured Italian antiques – the furnishings for the rooms upstairs were mostly French provincial. 
The Parkers were gregarious people, and they became known for opulent entertaining. Inez was a member of the Junior League, and they belonged to both The Kansas City Country Club and Mission Hills Country Club, as well as the Kansas City Club and Mission Valley Hunt Club. At home, Inez grew dozens of amaryllises in pots, often giving them to friends. 
California beckoned to the trio. During the 1930s, when Earle resided in New York, he and Inez often spent part of the summers there. It appears that Earle moved to the West Coast in 1941, the year that the Parkers bought "Hidden Valley," a ranch house on 10 acres in La Jolla, as a summer residence. (Yes, the property featured a view of the Pacific Ocean.) Earle revived his acting career, frequently appearing in productions at the Old Globe Theater in San Diego. A patron of the arts, he served as a lifetime trustee of the San Diego Fine Arts Society.   
When Gerald retired from Commerce in 1948, after serving as vice president and head of the bond department, he and Inez sold their house in Kansas City and made "Hidden Valley" their home. Their poodle Debbie accompanied them – and soon gave birth to a large litter of puppies, sired by Chico, a poodle who resided with Margot Munger Peet and Herb Peet of Our Town. Gerald had his own ambitious project in mind prior to arriving in California. "I am at heart a farmer," he told the Star. In 1949, the newspaper reported, "The word is that 'Jerry' has set up quite an elaborate lath house, filled with tuberous begonias, camellias, fuchsias and gardenias."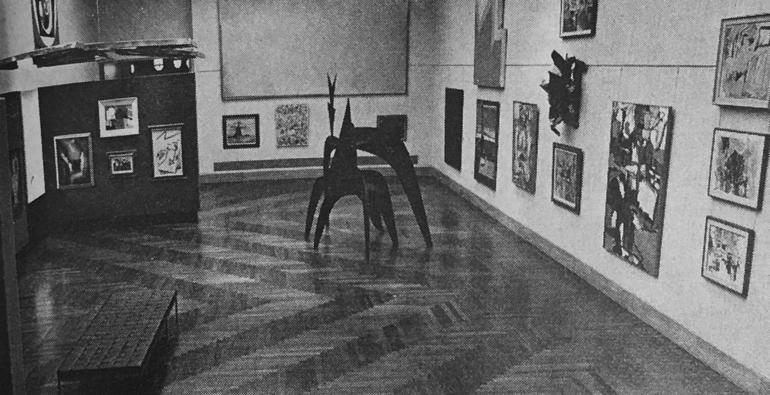 ---
Inez, Gerald, and Earle were all generous donors to The Nelson-Atkins Museum of Art, both during their lifetimes and in the bequests they made in their wills. Inez was one of the founders of the Friends of Art. When the Parkers headed west in 1948, they took their French provincial pieces with them, but some of the furniture they collected in Italy went to The Nelson. Inez and Earle donated Raoul Dufy's painting, Deauville Racetrack, in memory of their aunt Jessie Flannelly (Mrs. Thomas J. Flannelly) in 1953. During the late 1960s, Inez and Earle gave the funds for the Parker-Grant Gallery, where modern artworks purchased by the Friends of Art would be displayed. At that time all three were living, but alas, that was soon to change. Gerald died in November 1970. In memory of Gerald, Earle donated Coffee Grinder and Glass, a painting by Juan Gris. Earle's death was recorded in April 1971. Inez was unable to attend the Gallery's opening events in 1971, which included a gala on May 13th and the public's first viewing on May 14th. Inez established The Parker Foundation in 1971 and died in November 1972. 
Inez's name is carried on by the Inez Grant Parker Memorial Rose Garden in Balboa Park in San Diego, where visitors can be refreshed by the sight of more than 1,600 roses. We like to imagine that the inspiration for it was the Laura Conyers Smith Municipal Rose Garden in Loose Park, which was designed by S. Herbert Hare (son and partner of Sid J. Hare) and located only a few blocks from the Parkers' house. We enjoy envisioning Inez and Gerald, accompanied by Earle and a favorite dog or two, walking along 51st Street on their way to the park.      
Read more in the January 22, 2022 issue of The Independent
By Heather N. Paxton 
December 15th was the date for University of Central Missouri's holiday Sesquicentennial Celebration, which was held on December 15th at the Carriage Club. The festive event capped off a year…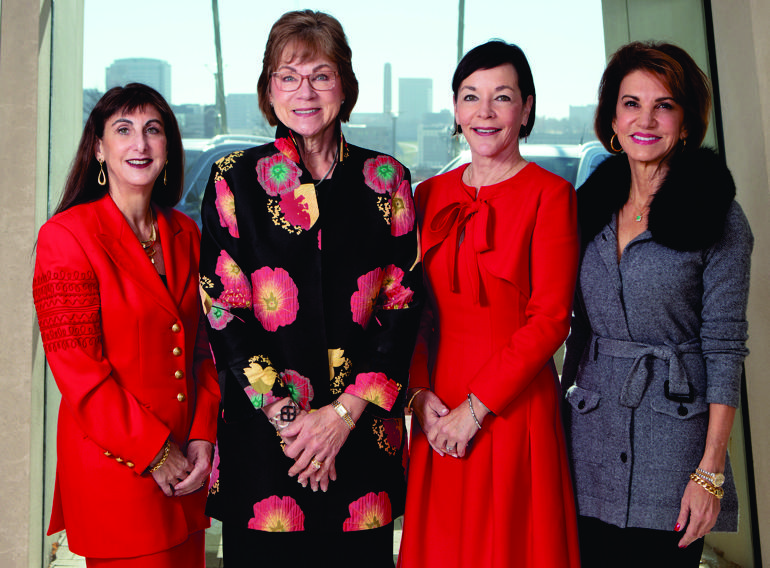 December 1st was the date for the Lyric Opera Circle's Holiday Luncheon, which was held at the Dining Experience at the Kauffman Center for the Performing Arts. Guests enjoyed a…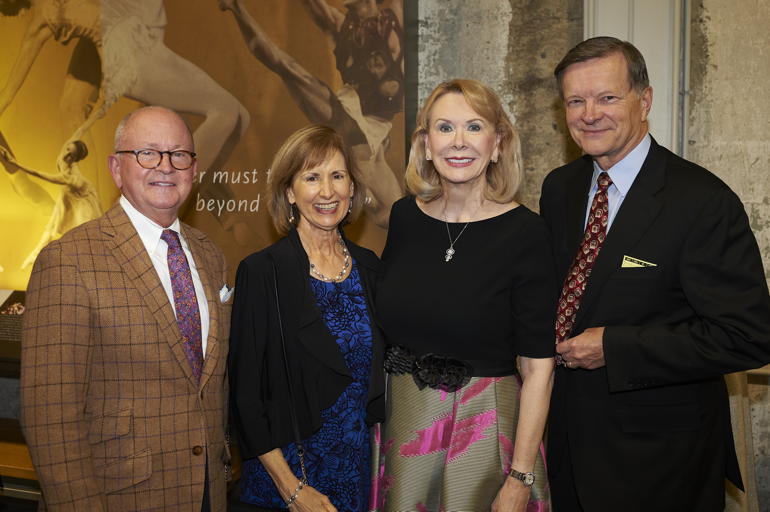 Julia Irene Kauffman hosted the Kansas City Ballet Guild's Nutcracker Ball Benefactor Cocktail Party. The Todd Bolender Center for Dance & Creativity was transformed into a holiday wonderland for the…
Dr. Laura Elizabeth Gibbons and Dr. Adam Michael Gray were married on October 9th at Indian Hills Country Club. The bride is the daughter of Karen and Dr. Bob Gibbons…