THE BATTLE OVER TOM SAWYER: Ballet Continues Long Tradition of Controversy Over Mark Twain Classic
The New York Times' prickly dance critic Alistair Macaulay seemed to have liked the Kansas City Ballet's Tom Sawyeralmost as much as I did – though at times for different reasons. See my review here, and his here. Much was hanging on the new full-length ballet because it was the company's first world premiere in the new Kauffman Center, and (as the company reminded us every time we turned around) the first full-length ballet on an American subject. I thought Tom Sawyer overcame admirably most of the obstacles of the very idea of putting such a story onto the stage, despite my reservations about the gee-whizzy tone of Act 1 and sentimental Hollywood score. Quite simply, it made for a lovely evening in the theater.
The piece fared less well in the Kansas City Star, which said it "lacks inventiveness." One thing occurred to me while trying to understand the disparity of views here. Tom Sawyer, whether choreographer William Whitener or the Ballet wish to acknowledge it, is a children's ballet – and it functions with abandon within that context. (One might argue, in fact, that we need more children's ballets, created by reputable creative teams.) That doesn't mean that it can't be enjoyed by adults, or that it lacks substance or indeed some of the darker elements of Twain's book. But it does explain why the piece does not have the emotional heft of other American ballets on adult topics: It is not privy to the adult situations that allow a ballet to dig deep into more complex relationships. Let's face it, Tom and Becky are 12.
As such, the piece is entertainment, set to classical ballet, its populist origins made plain by Maury Yeston's score. Ballet as entertainment? So sue me. For decades, choreographers such as Jerome Robbins and Bob Fosse (and more recently, Ann Reinking and Whitener's former colleague Twyla Tharp) have functioned on the edges of ballet-meets-Broadway, and many of their experiments are now venerated as path-forging. Think of how jarring it must have been for the first audiences of Robbins'West Side Story to watch New York street gangs dance what was essentially ballet fused with contemporary dance styles. So we might as well go with open minds into the whole idea of theater productions and ballets based on children's sensibilities, as they could very easily become the Nutcrackers of our future.
IN BRIEF:
* Get ready for a European invasion in November, as two local presenters bring major orchestras to the area for concerts that look intriguing for a variety of reasons. On November 6th at 7 p.m. at Johnson County Community College, the Performing Arts Series presents the Munich Symphony Orchestra and the choir Gloriae Dei Cantores, in a program led by Philippe Entremontconsisting of Schoenberg's Transfigured Night and Mozart's mighty Requiem. Then on November 9th at 7 p.m. at the Kauffman Center the Harriman-Jewell Series presents the Vienna Symphony with the Eroica Trio and one of hottest conductors in the world today, the Italian-born Fabio Luisi. It is the first opportunity we'll have to hear a guest orchestra in Helzberg Hall, and it should be quite a moment in Our Town's history. In September, Luisi was named principal conductor of the Metropolitan Opera in New York, after James Levine had to withdraw from several performances; many believe he is favored to succeed the longtime Met leader, and for a decade he has been climbing the ranks of directorships of major orchestras (Graz Symphony, Tonkuenstlerorchester Wien, MDR Symphony, l'Orchestre de la Suisse Romande, the Staatskapelle Dresden) and opera companies (Semperoper, Zurich Opera). The Eroica Trio is no stranger to Our Town, and they will perform Beethoven's Triple Concerto. The concert also includes Brahms' Second Symphony. For tickets call 816-415-5025 or go to www.hjseries.org.
* One of the most adventurous presenting organizations to start up in recent years is Venue Visitation, a varied series based in the gorgeous renovated Visitation Catholic Church on Main. They have a particularly wide-ranging series this season, including Octarium, Kevin Vogt, Elisabeth Von Trapp, the Sugita Glise Duo, the KC Symphony Players, and the St. Louis Jesuits. On November 12th at 7 p.m., the Venue presents the Esterhazy String Quartet, named for Joseph Haydn's employers long ago but based at the University of Missouri, where it is a Faculty Ensemble in Residence. Its members are violinists Eva Szekely andSusan Jensen, violist Leslie Perna and cellist Darry Dolezal. The quartet has been in existence for more than 30 years, and it has an active touring presence in this country and in Europe. It has appeared several times on NPR broadcasts, including the Hear America First and Quartessence series. For tickets call 816-235-6222, for information go to www.venuevisitation.net.
* Speaking of American ballet, one of the most promising companies today is the Suzanne Farrell Ballet, founded by one of the late George Balanchine's most important dancers. One of the most exquisite dancers to grace the ballet stage, Suzanne Farrellhas used her company, based at the Kennedy Center in Washington, D.C., to help preserve the legacy of the great Russian-born American choreographer. On November 12th at 7:30 p.m. the Lied Center of Kansas presents Farrell's company in a program that includes four Balanchine classics: Haieff Divertimento (1947), Diamonds Pas de Deux from Jewels (1967), Meditation (1963) and the revolutionary Agon with music by Stravinsky (1957). The program will also include a pre-performance discussion with Farrell at 6:30 p.m. and a post-concert discussion with the artists. For tickets and information go to lied.ku.edu or call 785-864-2787.
To reach Paul Horsley, performing arts editor, send email to phorsley@sbcglobal.net.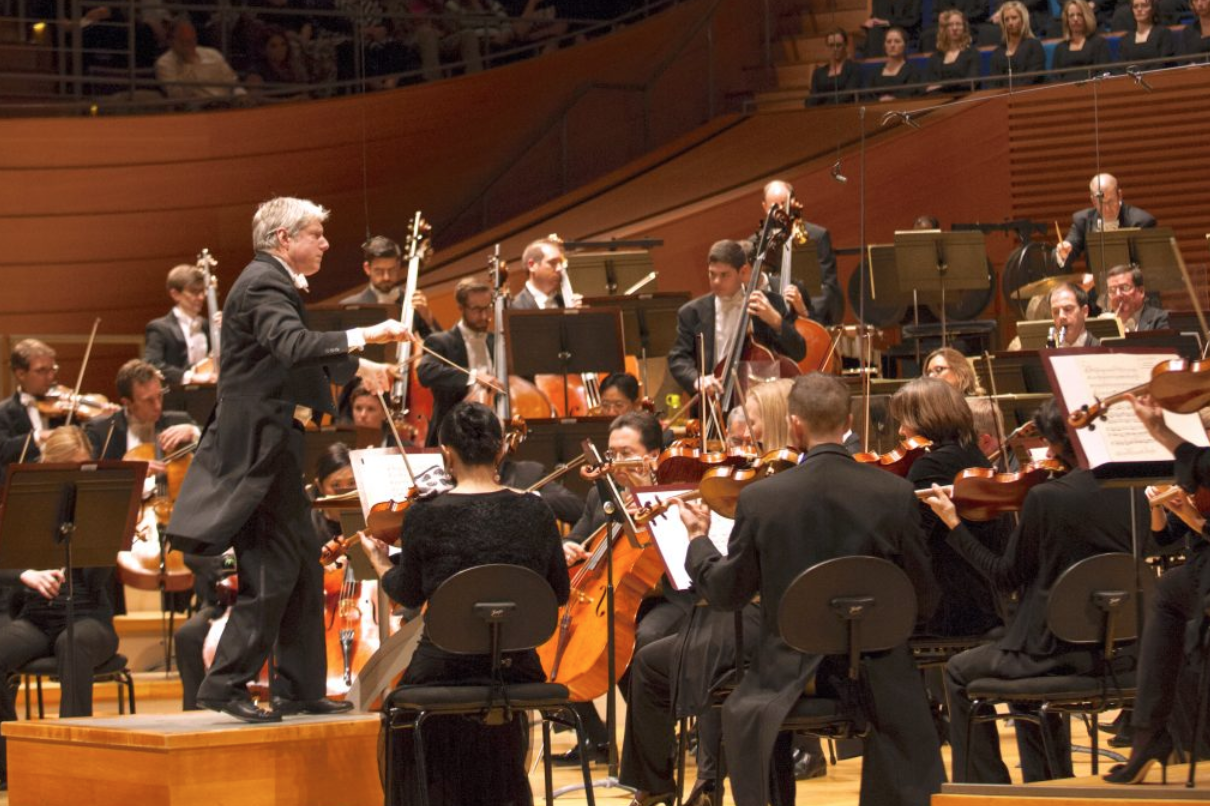 Suddenly, classical radio is back. Almost exactly 20 years after its disappearance from the FM dial, the music that Kansas City is becoming known for worldwide has made its way…
Artists have always delighted in playing notes that are not in the scale, or painting outside the lines, or staging plays is odd places. After a few weeks of hand-wringing,…
Choirs always seem to bring joy into a room. And if the singers are feeling it, chances are it will spread to the listeners. "You dispel any myths or any…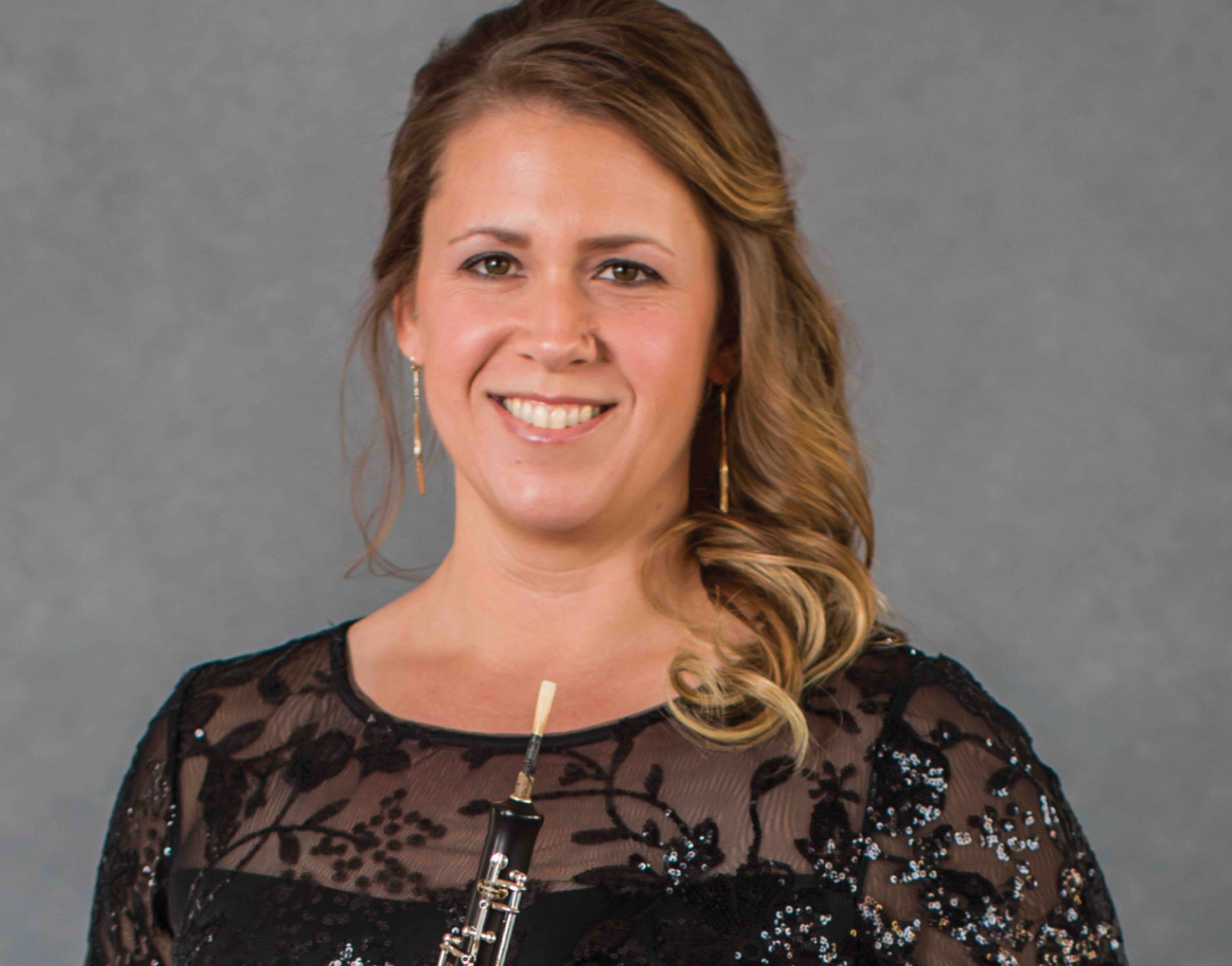 When oboist Kristina Fulton spends hundreds of hours carving Mediterranean cane into paper-thin strips of reed, she has a single purpose in mind: to produce the most gorgeous sound possible.…