TOP THIS, KC: Our Spring 2017 picks for some of the hottest events in music, dance, theater, jazz and more
By Paul Horsley
.
FEBRUARY
8-19: Theater League/Kansas City Broadway Series; The Phantom of the Opera; Andrew Lloyd Webber's multiple Tony Award-winning hit now tours in a new version by Cameron Mackintosh; ALSO: March 8-April 2: Beautiful; May 2-7: 42nd Street; May 30-June 4: Fun Home, which won the 2015 Tony Award for Best Musical. Music Hall or Kauffman Center. broadwayinkc.com.
9-26: Black Repertory Theatre of Kansas City; Stick Fly; KC's new year-round African-American company continues its first season with Lydia Diamond's sharply witty family drama. Arts Asylum. See our story about the company on this blog page. 816-663-9966 or brtkc.org.
10-12: Kansas City Symphony; Narek Hakhnazaryan, cello, in Saint-Saëns' Concerto No. 1; ALSO: March 24-26: Fantasia by the Finnish composer Rautavaara, is presented in a world premiere featuring Anne Akiko Meyers, violin; May 5-7: Britten's War Requiem. Featuring Christine Brewer, Anthony Dean Griffey, Stephen Powell, and the Symphony Chorus. Kauffman Center. 816-471-0400 or kcsymphony.org.
11: The 1900 Building and Park University International Center for Music; Shmuel Ashkenasi, violin and Meng-Chieh Liu, piano, in recital; Two of the most extraordinary artists of our time collaborate for a rare treat: all three of Brahms' Sonatas for Violin and Piano. ALSO: March 9-11: Shostakovich Festival; Leading performers present an array of the master's chamber and vocal music. All performances are at the 1900 Building. 816-221-4488 or 1900bldg.com.
14: Kansas City Chamber Orchestra; A Valentine for the Maestro; One of the most consistently excellent groups in town presents its beloved annual Valentine's Day Concert. Folly Theater. ALSO: April 21: Spring Extravaganza. Old Mission United Methodist Church. 816-235-6222 or kcchamberorchestra.org.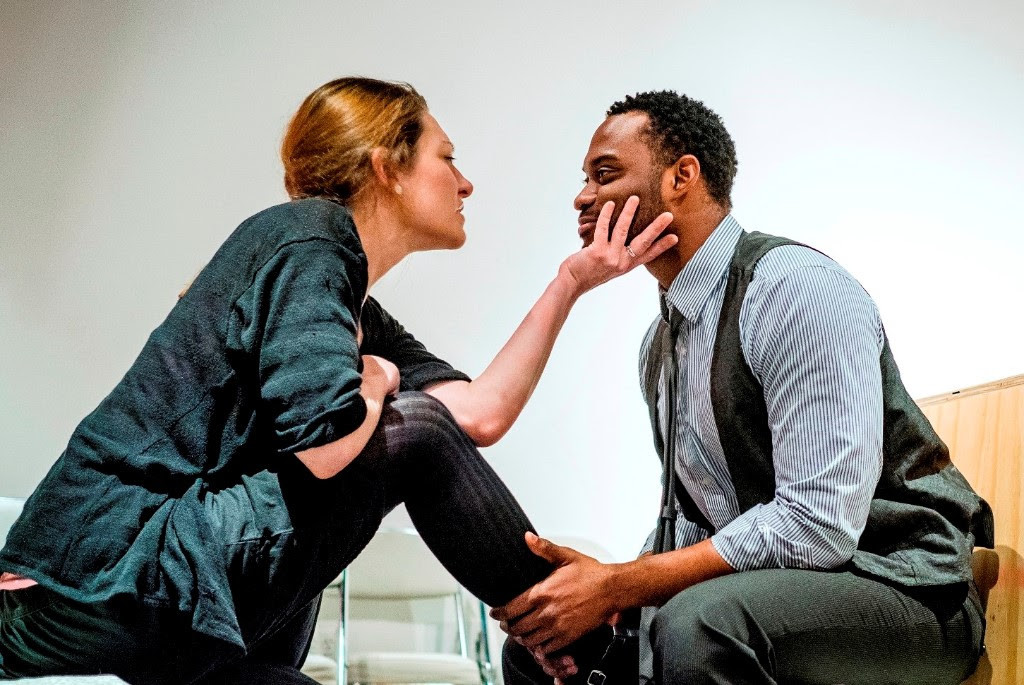 .
17-March 4: KC MeltingPot Theatre; Dutchman; Playwright Amiri Baraka (also known as LeRoi Jones) won an Obie Award in 1964 for this provocative look at white fears and black manhood. Associate Artistic Director Nicole Hodges Persley directs, and Laura Jacobs and Frank Oakley III star in what is surely one of the most jarring pieces of American theater you'll encounter (and probably one of the most important). Just Off Broadway Theatre. 816-226-8087 or kcmeltingpot.com.
18: Bach Aria Soloists; Stravinsky's The Soldier's Tale; Elizabeth Suh Lane and top chamber soloists perform this harrowingly enigmatic theater pieces, with actors Samn Wright, Robert Gibby Brand and Mark Robbins. Caroline Dahm dances. See our article about the production below. Polsky Theatre, Johnson County Community College. 913-469-4445 or jccc.edu.
23-March 11: Metropolitan Ensemble Theatre; August Wilson's Gem of the Ocean; Some of the greatest writing by one of America's most eloquent playwrights, whose Fences is the source of a much-touted recent film. "Passages of transporting beauty," wrote The New York Times of Gem, the first installment of the author's 10-play Pittsburgh Cycle (though not the first written). 816-569-3226 or metkc.org.
.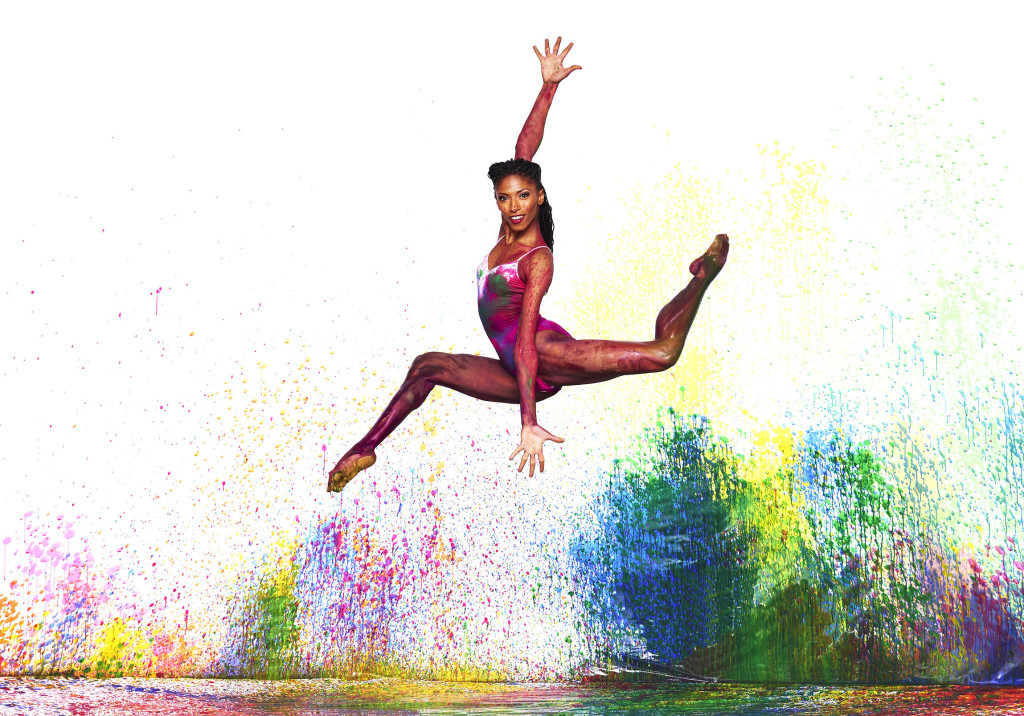 .
MARCH
3-4: Kansas City Friends of Alvin Ailey; Alvin Ailey American Dance Theater; The iconic dance group presents a generous sampling of work, in two programs: Open Door, In/Side, Masekela Langage, The Winter in Lisbon, r-Evolution/Dream, After the Rain and Revelations. The company is currently under the visionary leadership of Robert Battle, Artistic Director and Masazumi Chaya, Associate Artistic Director. Yardley Hall. 913-469-4445 or jccc.edu.
4: NewEar: Caprices, Dances and Flourishes; KC's longest-lived new-music ensemble is getting more interesting all the time. Try them! Central United Methodist Church. 816-235-6222 or newear.org.
4: Folly Jazz Series: Cyrus Chestnut Trio featuring Warren Wolf; This brilliant pianist hosts his trio and one of the top vibraphonists in America today: classically trained, jazz inspired, eclectic in outlook. ALSO: April 7: Donny McCaslin Trio. Folly Theater. 816-474-4444 or follytheater.org.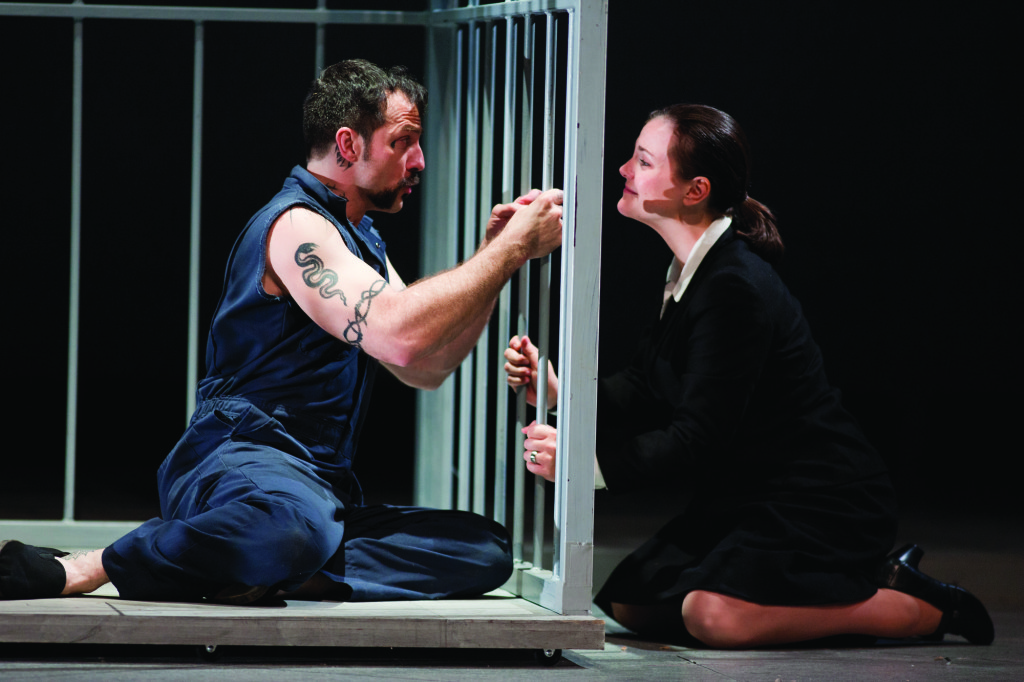 .
4-12: Lyric Opera of Kansas City, Jake Heggie's Dead Man Walking; One of the most searing of contemporary operas—tuneful, dramatically adept and, ultimately, devastating—is taken from Sister Helen Prejean's book detailing real-life experiences of sharing faith and hope with Robert Lee Willie, Elmo Patrick Sonnier and other death-row inmates in Louisiana, as well as the families of their victims. Kauffman Center. 816-471-7344 or kcopera.org.
17-19: Musical Theatre Kansas City; The Little Mermaid; This plucky little youth theater group gets stronger and more interesting as the years go by. Goppert Theatre, Avila University). 913-341-8156 or mtkc.org.
18: Performing Arts Series at Johnson County Community College with Friends of Chamber Music: Akademie für alte Music Berlin; One of the most astonishingly virtuosic chamber groups you'll ever hear performs music of Bach (Fourth Brandenburg Concerto), Handel, Vivaldi, Telemann and Rebel. Yardley Hall. 913-469-4445 or jccc.edu; or 816-561-9999 or chambermusic.org.
23-26: Heart of America Shakespeare Festival and Johnson County Community College; Shakespeare's The Tempest; John Rensenhouse is Prospero in this "script in hand" performance. Polsky Theatre. 913-469-4445 and jccc.edu.
24-April 16: Kansas City Repertory Theatre; A Raisin in the Sun; Lorraine Hansberry's 1959 classic about a black family struggling to assimilate in a white neighborhood is as current as ever. Spencer Theatre. 816-235-2700 or kcrep.org.
25: American Jazz Museum; Dianne Reeves; The four-time Grammy Award winner is one of the queens of jazz today, with a repertoire that spans R&B, pop, Latin and soul. ALSO: April 22: Jack DeJohnette Trio; The legendary drummer, whose career spans five decades, appears at the Gem with Ravi Coltrane and Matt Garrison. 800-745-3000 (Ticketmaster) or americanjazzmuseum.org. AJM box office: 816-474-6262.
25-26: Heartland Men's Chorus; Identify; This provocative program includes a commission choral work Tyler's Suite on the topic of LGBTQ teen suicide. The group is joined by Twin Cities Gay Men's Chorus. Folly Theater. 816-931-3338 or hmckc.org.
31-April 9: Kansas City Ballet; The Sleeping Beauty; Devon Carney adapts Marius Petipa's classic choreography, and Tchaikovsky's peerless music completes the picture. Kauffman Center. 816-931-8993 or kcballet.org.
.
APRIL
6: Harriman-Jewell Series; Lawrence Brownlee, tenor, and Eric Owens, bass-baritone; Two top stars of the Metropolitan, both at the zenith of their careers, collaborate for a duo recital: What more could you ask? Folly Theater. ALSO: April 28: Harriman-Jewell Series: Handel's Ariodante; Joyce DiDonato joins soloists and The English Concert for this gripping tale. Kauffman Center. 816-415-5025 or hjseries.org.
21-May 21: Quality Hill Playhouse; As Time Goes By: Songs of the Great American Songbook; J. Kent Barnhart and vocalists perform golden hits by the Andrews Sisters, Bing Crosby, Dinah Shore, Glenn Miller and others. 816-421-1700 or qualityhillplayhouse.com.
.
27: Harriman-Jewell Series; Yo-Yo Ma—Edgar Meyer—Chris Thile; The cellist and double bassist are joined by Thile, an out-of-this-world mandolin player. Kauffman Center. 816-415-5025 or hjseries.org.
.
MAY
14 & 16: Kansas City Chorale; Music of Michael McGlynn; Lush arrangements and dynamic textures characterize the music of this contemporary Irish composer. Visitation Catholic Church (May 14th) and Asbury United Methodist (May 16th). 816-235-6222 or kcchorale.org.
24-June 11: Kansas City Actors Theatre: The Realistic Joneses; John Rensenhouse directs Will Eno's haunting comedy, in which two couples living next to each other are both named Jones: and that's where the fun begins! City Stage, Union Station. 816-235-6222 or kcactors.org.
24-June 11: Spinning Tree Theatre; Assassins; Stephen Sondheim and John Weidman collaborated on one of the most controversial musicals of all time. It asks the question: What if a bunch of historical Presidential assassins got together and chatted? Michael Grayman directs. Just Off Broadway Theatre. 816-235-6222 or spinningtreetheatre.com.
31-June 25: Unicorn Theatre; Priscilla Queen of the Desert: The Musical; They'll make a musical out of anything these days, but this one (by Stephan Elliott and Allan Scott) is what you might call a hoot. It features Ron Megee and is co-directed by Cynthia Levin and Missy Koonce. Say no more. 816-531-7529 or unicorntheatre.org.
.
JUNE
9: Quixotic Cirque Nouveau; The Firebird; A multimedia and multigenre performance (movement, visuals, costumes, sonic design) set not to Stravinsky but to an original score of music by Radiohead. Lied Center, Lawrence. 785-864-2787 or lied.ku.edu.
.
10-11: Owen/Cox Dance Group; The Goldberg Variations; Kairy Koshoeva performs Bach's 45-minute masterpiece live onstage with Jennifer Owen's choreography, in this welcome reprise of one of the most ambitious, intricately fascinating works of dance this city has seen. White Recital Hall, UMKC. 816-235-6222 or owencoxdance.org.
13-August 6: Coterie Theatre: Garfield: The Musical with Cattitude; When the wisecracking tomcat strays from home, he learns that dumpster diving and animal control are not "up his alley." Crown Center. 816-474-6552 or thecoterie.org.
Photo at top: Kansas City Ballet dancers Tempe Ostergren and Lamin Pereira dos Santos, 'The Sleeping Beauty' / Photo by Kenny Johnson, courtesy Kansas City Ballet.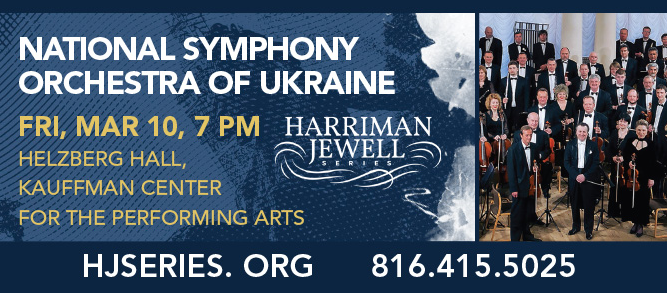 To reach Paul Horsley, performing arts editor, send an email to paul@kcindependent.com or find him on Facebook (paul.horsley.501) or Twitter (@phorsleycritic).
Devon Carney's great affection for classical ballet stands front and center in his lovingly choreographed Swan Lake, which the Kansas City Ballet introduced here in 2016 and is currently revisiting.…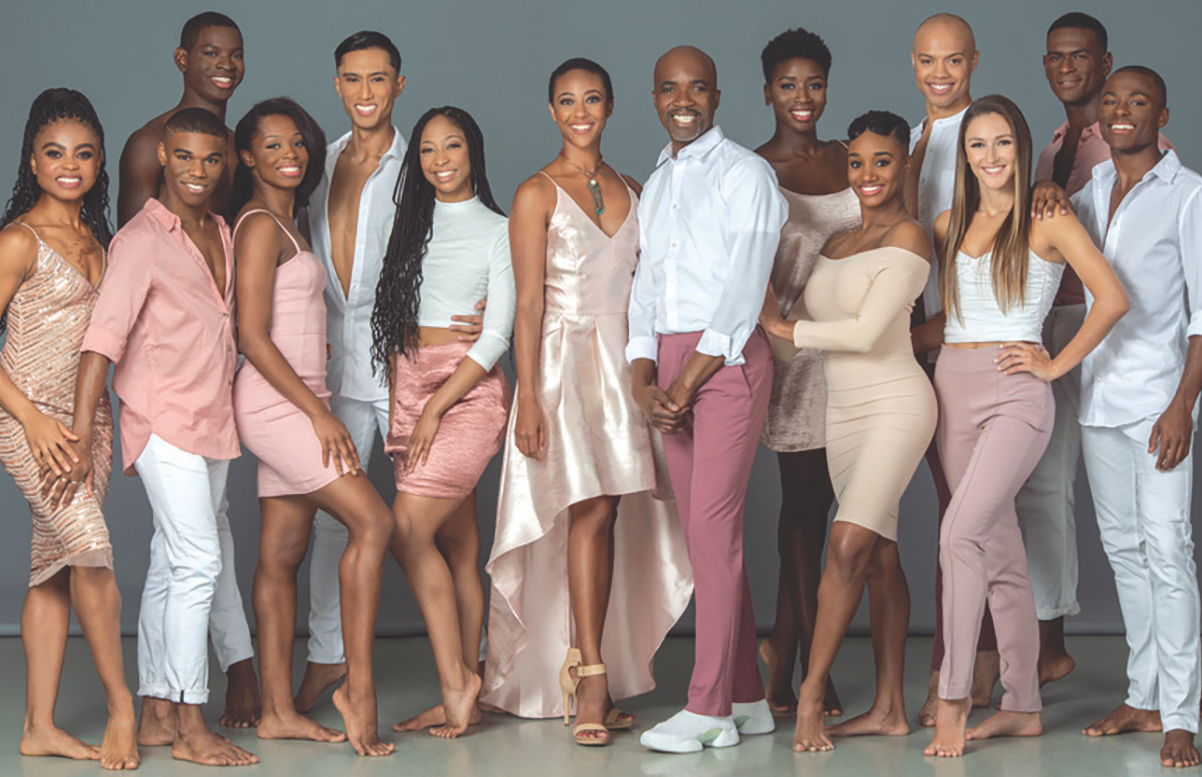 FEBRUARY 7-9  Kansas City Symphony; Zukerman Plays Beethoven's Violin Concerto; Michael Stern has invited the great American artist to help inaugurate the Symphony's dual celebration of Beethoven's 250th birthday and…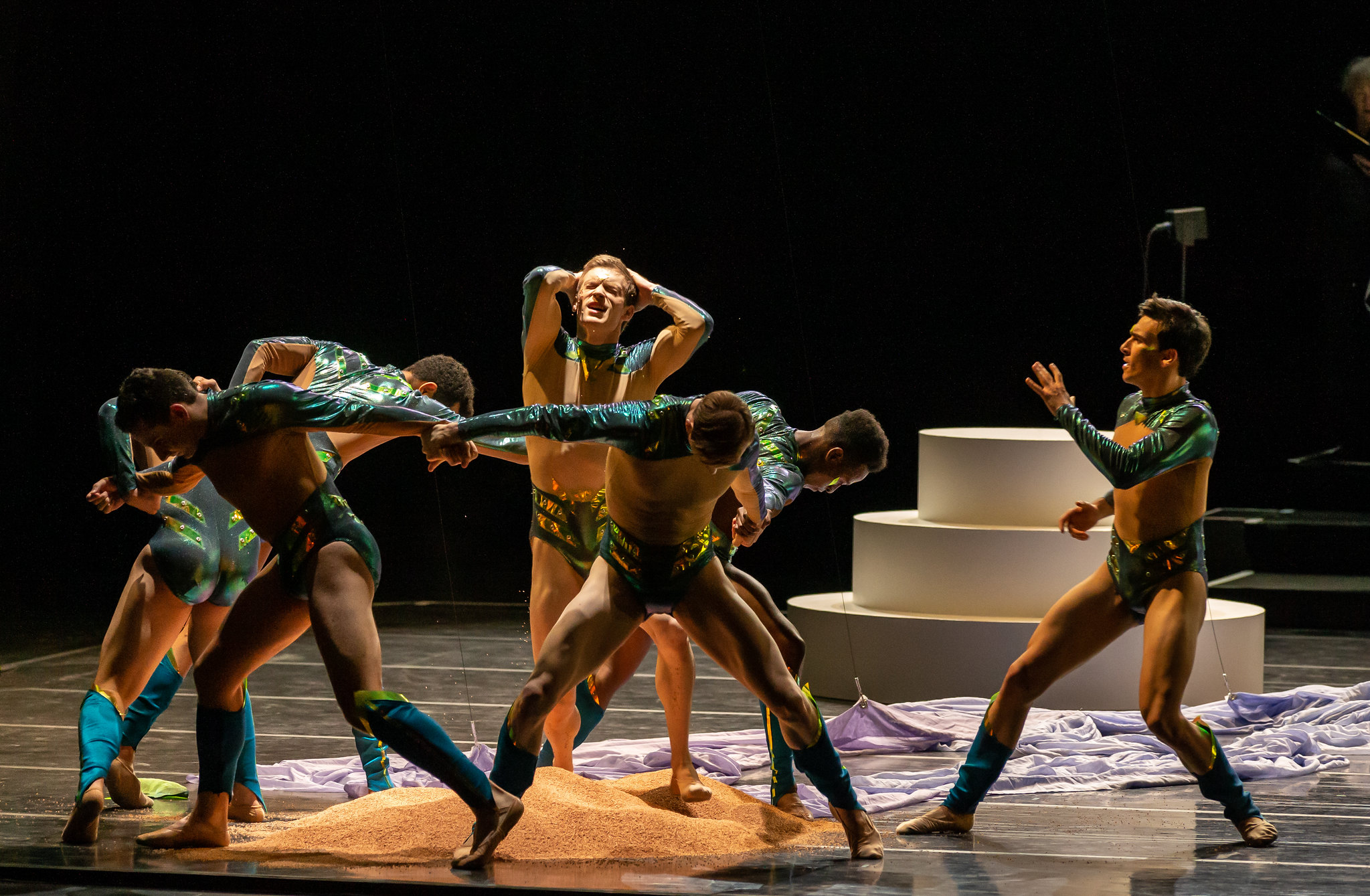 Carl Orff's Carmina Burana lends itself to the stage partly, perhaps, because the composer actually intended it to be performed as a sort of theatrical pageant, with sets, costumes, and…
Even the oddest of retellings of Mozart operas can make for a satisfying evening if the peerless music is executed beautifully enough. Stage director Alison Moritz and her design team…