Kansan Who Took Dance World by Storm Opens Harriman-Jewell Season
Nobody knows for sure why the Basques came to Idaho, but come they did: The state boasts one of the largest Basque populations in the world. Even the mayor of Boise is Basque. So when choreographer Trey McIntyre was invited to create a piece celebrating this fascinating culture, he knew he had to immerse himself completely to make a dance that would reflect accurately its nature — but also be true to his own aesthetic and craft. "Some people were a bit suspicious at first," says Trey, a Wichita native who has built his nine-member, Boise-based company into an international phenomenon. "It was like a lot of things in Boise: 'What are you guys doing here? What do you want of us?' But when those people understood how excited we were about representing their culture in a serious and meaningful way, they really got into it."
On September 18 at the Folly Theater the Harriman-Jewell Series opens its 2010-2011 season with a performance by the Trey McIntyre Project, on a program that includes Arrantza, the acclaimed work Trey created this year for the Jaialdi Festival 2010 in Boise — set to traditional Basque music and including elements of Basque dance and recorded voices from exhaustive research and interviews. It was a bold move on Trey's part, and the sort of thing that has endeared him to Boise. "My love for the city has deepened," he says of the mountainous metro region of half a million residents — about as far from New York's mean streets as one can get, geographically, culturally and spiritually. "I get a new perspective here. Now it's getting to the point where the city is seeing in a big way the value of us being here." Recently the city gave the company a $25,000 grant and named it Boise's first Economic Development Cultural Ambassador; the money helped fund the creation of Arrantza. The artistic ferment the company is spurring has caused Boise to turn around and give large grants to several other arts groups. "The city sees it as an investment," Trey says, "because of the enhanced quality of life."
After its premiere at the Jaialdi Festival this summer, where it was embraced warmly by the Basque community, Arrantza was performed in August at Jacob's Pillow, the American dance world's most significant summer festival. The New York Times' prickly dance critic Alistair Macaulay was there, and he gave it a rare rave review. "It's satisfying to see a ballet in which the pas de basque (a central ballet step) takes on a new meaning. What's surprising — agreeably — is that the work's climax is a series of brilliant solos. … And this suite of solos, vividly delivered by all, is the best demonstration of Mr. McIntyre's excellence as a dance maker." Alistair had nothing but great things to say about the company and its repertoire: "The results are amazingly fresh, dancy, communicative. So are his dancers. It's refreshing to see a choreographer who, while showing a wide command of the ballet vocabulary, isn't haunted by the idioms of Balanchine and doesn't rely on high lifts or acrobatic extensions. … There's a fertility of invention and a modernity of spirit here that are all Mr. McIntyre's own."
Also included on the Harriman program is Pork Songs, set to songs about pork ("Chitlin's" by Huey Smith and the Clowns, "I Like Pork" by Redd Foxx, "Porker Song" by the Bowmans, etc.) and created in collaboration with the Center for the Study of Southern Culture at the University of Mississippi. It's a piece that underscores one of Trey's most endearing qualities: His ability to have fun. "The main character is a ballerina playing a pig," he says with a laugh. "It's the first time I've ever had a ballerina in a tutu — and everyone around her wants to eat her. There's no escape: She's captive. But she still maintains her dignity for her last few moments."
The third work on the program is Wild Sweet Love, set to songs by Queen, Lou Reed, Roberta Flack, the Partridge Family, the Zombies — and Felix Mendelssohn. It grew, Trey says, out of an obsession with Mendelssohn's "Wedding March" from A Midsummer Night's Dream — a piece which, when he staged it in full in the Republic of Georgia, he left out. "But the music is complex and beautiful and rich," he says of the tune often heard at the ends of weddings, "and it got me thinking about contemporary rituals for courtship and partnership." The ballet depicts a woman trying to make it as a single female in a world geared toward straight, married couples. "Her character is very much that of an observer of rituals she feels outside of," he says, because despite the strides women have made "they still get the short end of the stick."
With some 80 works under his belt, Trey has choreographed for most of the world's major ballet companies. Our Town has seen his work fairly recently, when the Kansas City Ballet presented The Naughty Boy in fall 2008. He has long been on the radar screen of the Harriman-Jewell Series, which begins with this production its first season without its founding director, Richard Harriman, who died in August. And what better way to open such a season than with something daring and fresh, says executive director Clark Morris, Richard's successor.
"'Bold' and 'cutting-edge' are part of the principals that Richard put forward," he says. Clark expects some butterflies at the outset of this new era, after 45 years of Richard's unflagging leadership. "But overall I'm anxious for the curtain to rise and for Richard's legacy to continue. Nothing would make him happier than to see the Series continue to bring great art and dance, so that our audiences can continue to experience presentations like Trey McIntyre — and to know that in a very real way we're having those experiences because of his life's work."
For tickets and information about the Trey McIntyre Project call 816-415-5025 or go to www.harriman-jewell.org. For videos, photos, bios and more, see www.treymcintyre.com.
To reach Paul Horsley, performing arts editor, send email to phorsley@sbcglobal.net.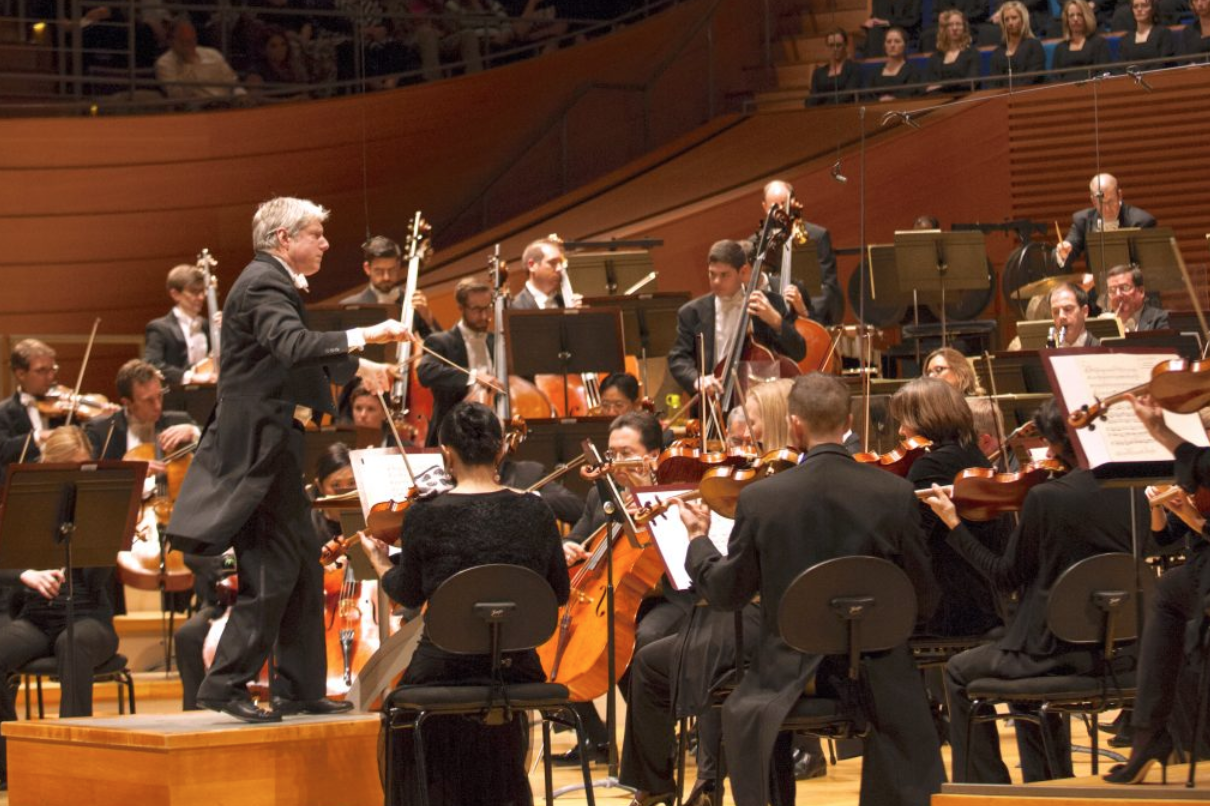 Suddenly, classical radio is back. Almost exactly 20 years after its disappearance from the FM dial, the music that Kansas City is becoming known for worldwide has made its way…
Artists have always delighted in playing notes that are not in the scale, or painting outside the lines, or staging plays is odd places. After a few weeks of hand-wringing,…
Choirs always seem to bring joy into a room. And if the singers are feeling it, chances are it will spread to the listeners. "You dispel any myths or any…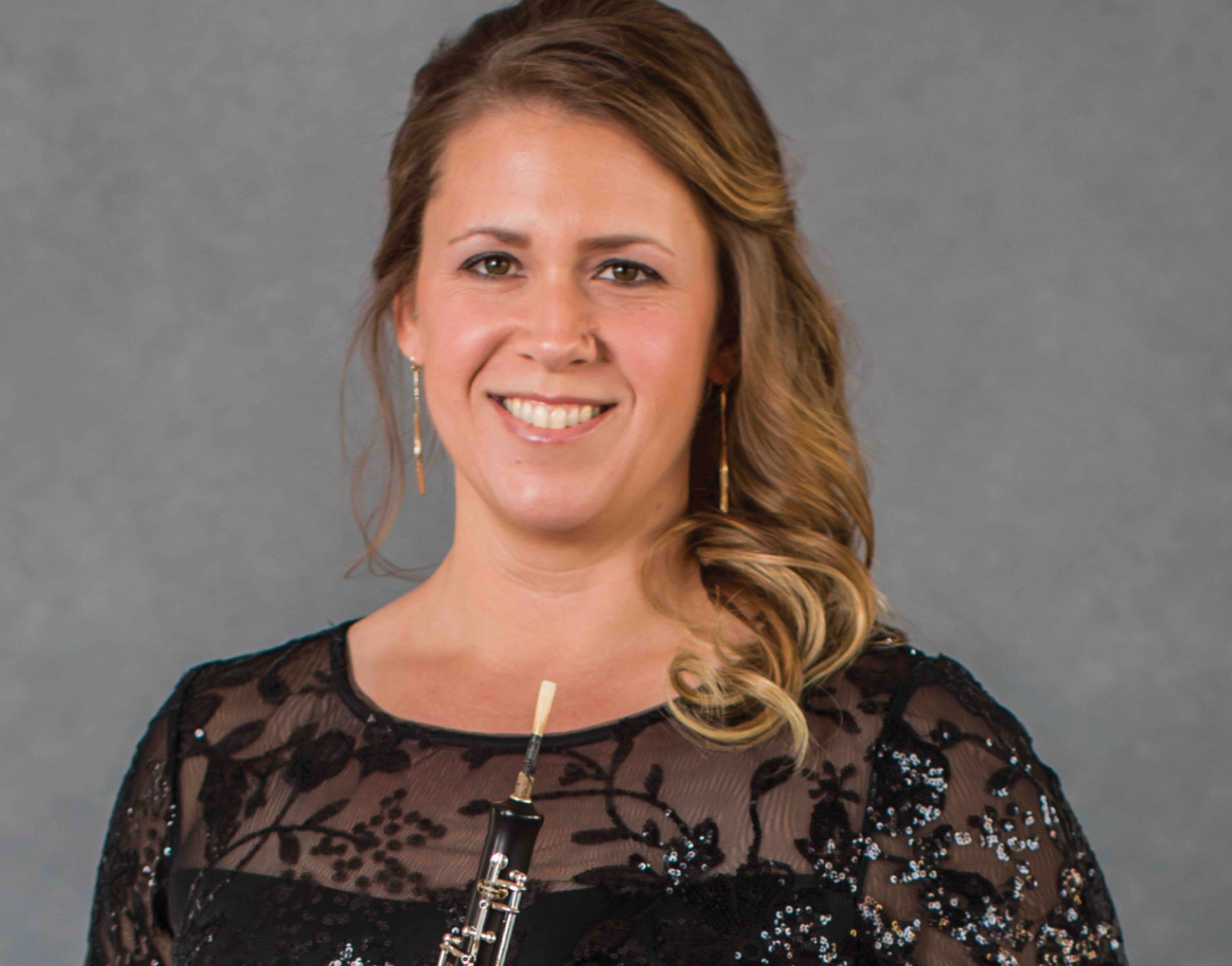 When oboist Kristina Fulton spends hundreds of hours carving Mediterranean cane into paper-thin strips of reed, she has a single purpose in mind: to produce the most gorgeous sound possible.…