ICE, ICE BABY: Lyric's Ambitions Take Company into new Territory
Amidst the bevy of high-profile soloists, the huge chorus and complement of supernumeraries, the children's choir and the over-the-top scenic and costume designs, one thing was abundantly clear about the October 1st opening of Turandot at the Kauffman Center: With this production the Lyric Opera is entering a new epoch in its history, and future productions will doubtless be measured by the ambitions of this show. The cast and crew have put about as much effort into this season opener as they have into any opera in the company's 55-year history, with one main goal in mind: "to show you everything that this theater can do," as general director Evan Luskin said from the stage of the new state-of-the-art Muriel Kauffman Theatre at the outset of the performance. Directed with meticulous detail and "crowd control" by Garnett Bruce and conducted with loving care by artistic director Ward Holmquist – who led a sizeable portion of the Kansas City Symphony in the pit – the production made a strong case for Puccini's problematic final opera, partly with big-budget physical attributes but also through vocal splendors and some of the best acting I've seen on a Kansas City operatic stage.
At the center of the production were the several excellent vocal performances, beginning with that of tall, imperious Lise Lindstrom in the title role: She is a powerful presence onstage, exuding iciness and singing with a focused fullness of sound that seemed ideally suited to the role – even if it is not the most naturally pleasing voice on earth. Arnold Rawls sang Calaf with command and sympathy, with a voice that is somewhat ordinary at the bottom but has a shining, genuine, clarion top that drew a big ovation for "Nessun dorma."
Despite the built-in abruptness of Act 3's reversal of sentiments, the couple managed to melt the thaw quickly and fall in love as convincingly as possible. Samuel Ramey was a towering figure as Timur, Calaf's father, and his voice still carries oaken strength and great pathos despite being a tad diminished. Michael Chioldi was unusually riveting as the quirky Ping, and his often comic antics with Pang and Pong were admirably restrained. Stephen Fish sang the small part of the Mandarin with vigor. But vocally the evening belonged to Elizabeth Caballero as Liù. Her thrilling voice is capable of tenderness and passion but also razor-sharp accuracy, with a breathtaking pianissimo that made her brief Act 1 aria a highlight. Still, it was her death scene in Act 3 that I will remember for many years, sung and acted with warmth, conviction and nobility of gesture.
R. Keith Brumley's set designs were grand and elaborate, with only Act 1 looking a tad crowded (especially with all the choristers and supers jammed in) but featuring an angled palace entrance stage left that emitted strong light but left you in suspense as to what was happening inside (at least, from my seat). Muted background colors helped highlight the color-splashed hues of Mary Traylor's authentic-looking costumes. Act 2's first scene was set, ingeniously I thought, in a sparely furnished library. Four enormously tall "bookshelves" vanished into the rafters when the scene was over, revealing a complex, multi-level plaza upstage on which the three famous riddles are asked; meanwhile huge statues of (past?) emperors descended to grace the plaza. Act 3's set design was sleek and simple, with a huge moon and stage smoke. James Sale's lighting design in the "riddle scene" of Act 2 was notable here, as the colors turned glowing-orange when each riddle was posed, then bright and clear when Calaf came up with the answer. Director Garnett and his cast played this beautifully, with the action feeling initially restrained but becoming more and more agitated with each riddle.
The chorus was uncommonly powerful, as was the expertly trained children's choir that paraded about like a chain of urchins. The orchestra played with warmth and sophistication, only occasionally threatening to drown the voices. The Muriel Kauffman Theatre is not the most resonant of halls, but its tiered design has resulted in great intimacy. The jury is still out on the brilliantine color scheme of the hall's interior, but the Figaro title system mounted on each seat-back worked perfectly.
Turandot runs through October 9th. For tickets and information go to www.kcopera.org or call 816-471-7344.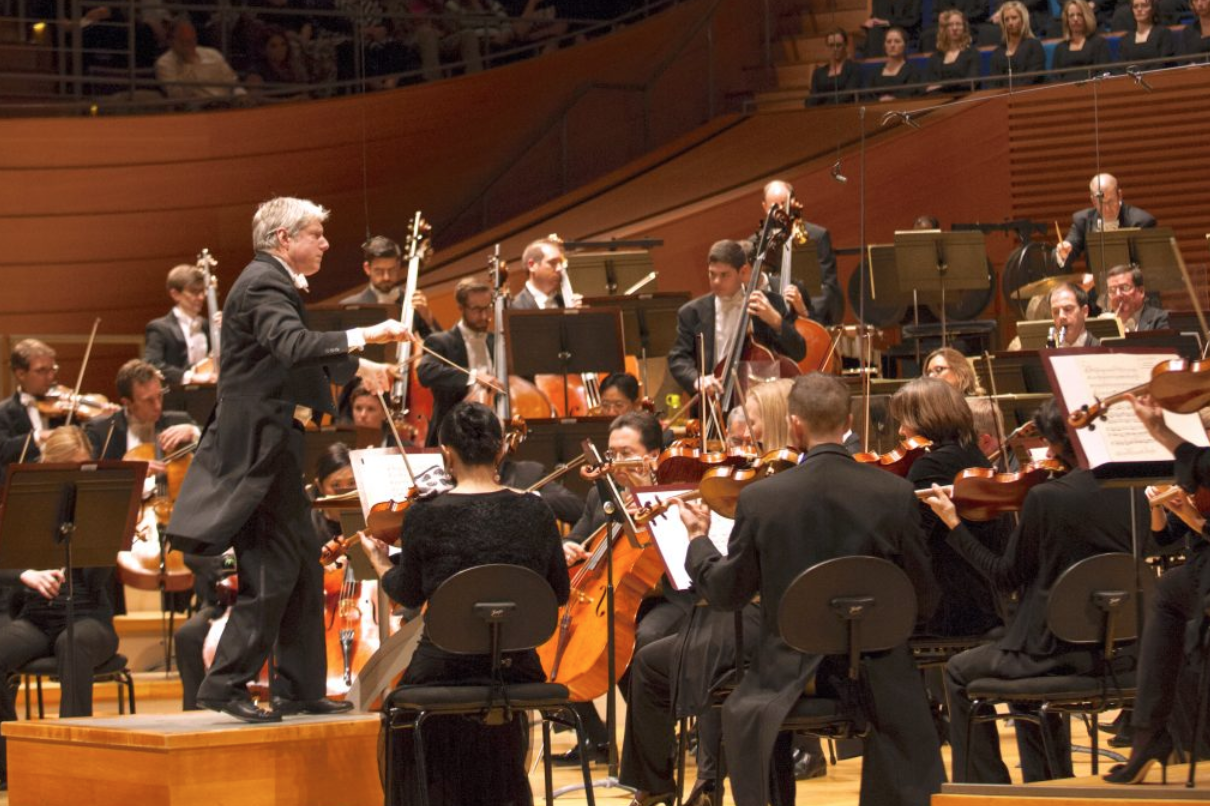 Suddenly, classical radio is back. Almost exactly 20 years after its disappearance from the FM dial, the music that Kansas City is becoming known for worldwide has made its way…
Artists have always delighted in playing notes that are not in the scale, or painting outside the lines, or staging plays is odd places. After a few weeks of hand-wringing,…
Choirs always seem to bring joy into a room. And if the singers are feeling it, chances are it will spread to the listeners. "You dispel any myths or any…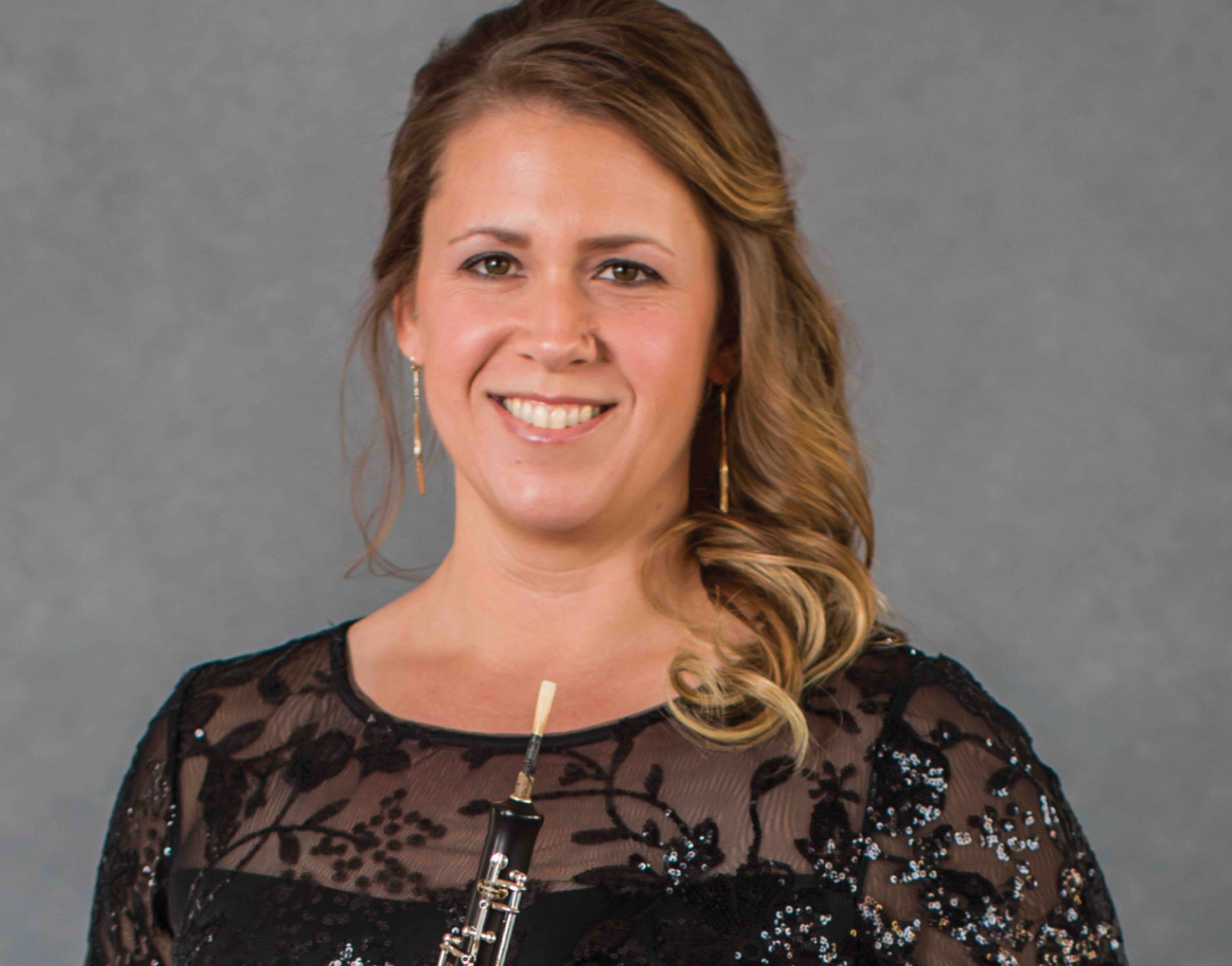 When oboist Kristina Fulton spends hundreds of hours carving Mediterranean cane into paper-thin strips of reed, she has a single purpose in mind: to produce the most gorgeous sound possible.…