Musical Theater Heritage and KC Chamber Orchestra join for gala featuring music from Purcell to Cole Porter
George Harter has a message for all who will listen: Just as jazz, blues and rock 'n' roll are indigenous American musical genres, musical theater was born here, too. And just as those forms drew from elements as disparate as hymnody and African folk song, the musical drew from European operetta and other sources but brought those elements together in a uniquely American way. "Musical theater is America's contribution to the grand art of theater," says George, who founded Musical Theater Heritage in 1997 and each week hosts a nationally syndicated radio show A Night on the Town devoted to the great Broadway musicals (heard here on KPR-FM 91.5). "I am trying to make people appreciate that musical theater is part of our culture."
On August 14 at the historic Midland Theatre, Musical Theater Heritage and Bruce Sorrell's Kansas City Chamber Orchestra will come together for a their first-ever joint gala, "Baroque to Broadway." Beginning with cocktails at the grand bar, this fundraiser features dinner on the ground floor, dancing in the grand lobby, a silent auction, and performances of music ranging from the 17th-century master Henry Purcell to the lilting songs of Cole Porter. Featured will be prominent local tenor Nathan Granner and others. J. Scott Francis is honorary chair of the event. The collaboration came about partly because two members of the groups' respective boards happen to be married to each other — Nicole Rockstad (who is on George's board, and sings in Bruce's church choir) and Shad Rockstad (who is on the Chamber Orchestra board).
"We're celebrating the hundred-year history of musical theater," says George, whose group also hosts shows and revues at the 240-seat Off Center Theatre at Crown Center, with the aid of associate producer Chad Gerlt, stage/music director Sarah Crawford and pianist Jeremy Watson. Though the full-blown "book musical" was born with Showboat in 1926, song-driven musical theater dates back to the early years of the 20th century, George says. Still, the art form didn't take off until producers created works with consistent character and plot development that were penned by a single author and a single composer. "All the Broadway historians will tell you that musical theater is divided into two periods, before and after Showboat," George says.
The greatest of the Broadway musicals — Showboat, Carousel, South Pacific, Oklahoma! Kiss Me Kate, Gypsy — can stand proudly next to other great stage works of their day, both George and Bruce agree. "The American musical theater is a part of a larger world of theater music, from Handel to Puccini," says Bruce, who is bringing Purcell to "Baroque to Broadway" because "he was a great man of the theater." The American musical theater "just happens to be our popular theatrical music," Bruce says, "and the best of it is still being performed now, 50 years later. I think West Side Story will always be one of the landmark scores of American music, period."
Bruce, whose mastery of Mozart and Beethoven is well known, also showed early promise in musical theater. "My professional debut was as Winthrop in The Music Man," he says with a laugh, of a production in Wichita. "I was all of 8 or 9. On opening night I stopped the show, and I didn't even know what was happening." The critic in the Eagle wrote that, while he was no Freddy Bartholemew, Bruce had "one of the best singing voices onstage." Alas, his Broadway career was short-lived: "Once my voice changed, nobody wanted to hear me sing any more."
The legacy of the Broadway musical continues today, George says, in works of authors like Stephen Sondheim, Stephen Schwartz (Godspell, Wicked) and even Adam Guettel (The Light in the Piazza). "I very much consider Stephen Schwartz connected to Gershwin and Irving Berlin," George says. "People talk about the demise of the American music industry, and yet the Broadway theater has been functioning pretty much uninterrupted since the early 20th century. Oscar Hammerstein was a mentor to Sondheim, Frank Loesser (Guys and Dolls, How to Succeed in Business Without Really Trying) was a mentor toRichard Adler and Jerry Ross (The Pajama Game, Damn Yankees), and Sondheim was a mentor to Maury Yeston (Nine)." There is a "canon," George says, of musicals from the "golden age" of the 1950s, but that legacy lives on in works of more recent masters. "Sondheim is sometimes credited with having created a new genre, but I think he took the musical in a straight line forward. As everyone dropped away from the classic musical theater, he stayed on track and kept evolving it, taking it as far as it could go."
Also in August, MTH hosts an audacious production of Sherman Edwards' Tony Award-winning musical 1776, presented for the first time ever with an all-female cast. This revolutionary idea began as an offhand remark by MTH's Sarah Crawford. "We were brainstorming and she said, almost as a joke, I've always wanted to do 1776 with an all-female cast," says George. "And I said, that's a great idea!" The more they thought about it, the more sense it made, and not just as a gimmick. "When I heard the women reading these lines, they really came alive. It's America's greatest story in a brand-new voice." When they ran the idea by Sherman's son, Keith Edwards, he loved the concept. "He's excited about it. He says he's sure his father would have approved. In fact he's grateful that somebody is willing to do something gutsy and adventurous with his father's work, because he's hoping it will generate a lot of interest around the country."
Among the MTH's other activities are "Musical Mondays" held several times a year — a sort of revue and "open-mike" night for professionals and aspiring singers alike, also held at the Off Center Theatre. (The next is on August 2.) The MTH also offers New York and Broadway travel packages several times a year, hosted by George himself and featuring airfare, lodging, meals and of course plenty of shows. (As of this writing there were six spots left for the October 13-17 trip featuring tickets to Addams Family, Memphis, A Little Night Music and Promises, Promises.)
It's all part of encouraging and fostering interest in an art form that George finds worthy of upholding. "The songs of these musicals tell a story — 'Oh, What a Beautiful Morning' is expressing something that we can all imagine. A lot of popular music doesn't do that. This kind of music works the imagination, and it still has the power to stir young people. I will go to my grave with the satisfaction that I fired the imaginations of a lot of 8- to 14-year-old kids, both boys and girls, who had never heard that kind of music before and who learned to love it."
For more information about Musical Theater Heritage's activities or for tickets to performances go towww.musicaltheaterheritage.com or call 816-221-6987. For the Off Center Theatre box office call 816-842-9999 or go towww.crowncenter.com/Entertainment-OCT/Index.htm.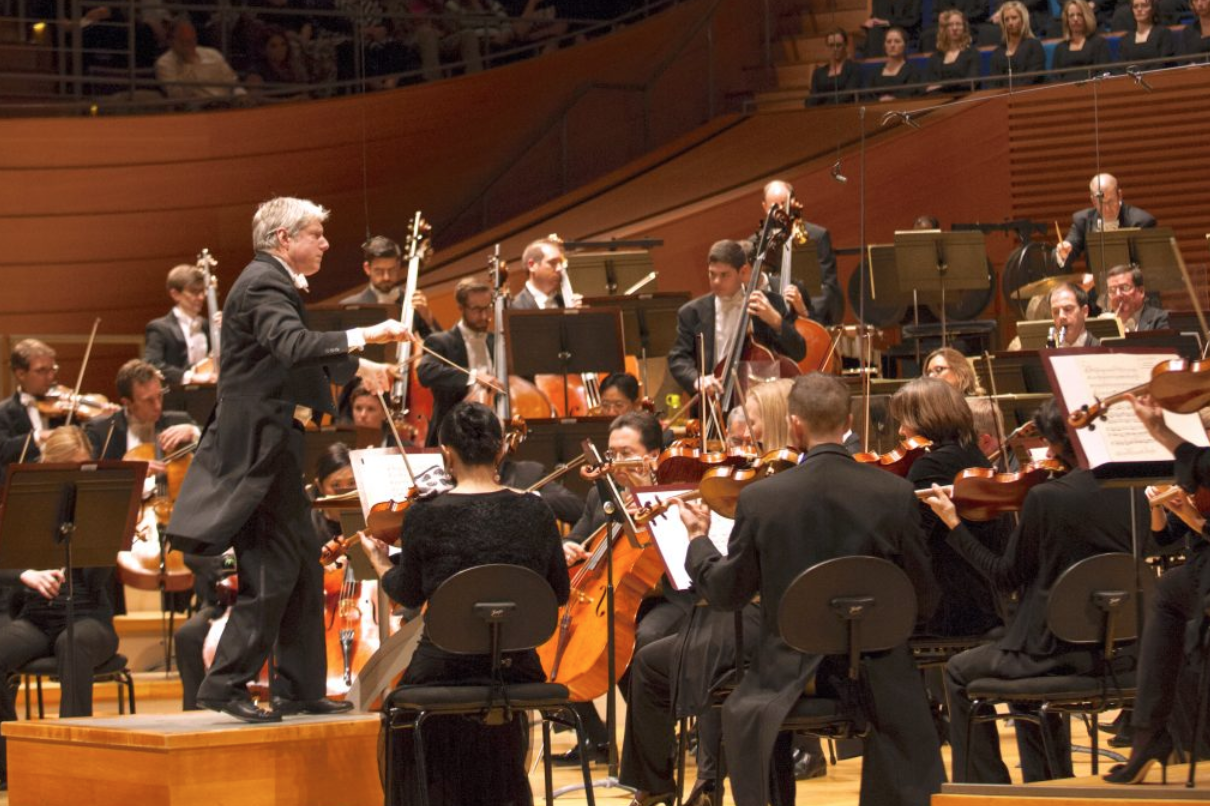 Suddenly, classical radio is back. Almost exactly 20 years after its disappearance from the FM dial, the music that Kansas City is becoming known for worldwide has made its way…
Artists have always delighted in playing notes that are not in the scale, or painting outside the lines, or staging plays is odd places. After a few weeks of hand-wringing,…
Choirs always seem to bring joy into a room. And if the singers are feeling it, chances are it will spread to the listeners. "You dispel any myths or any…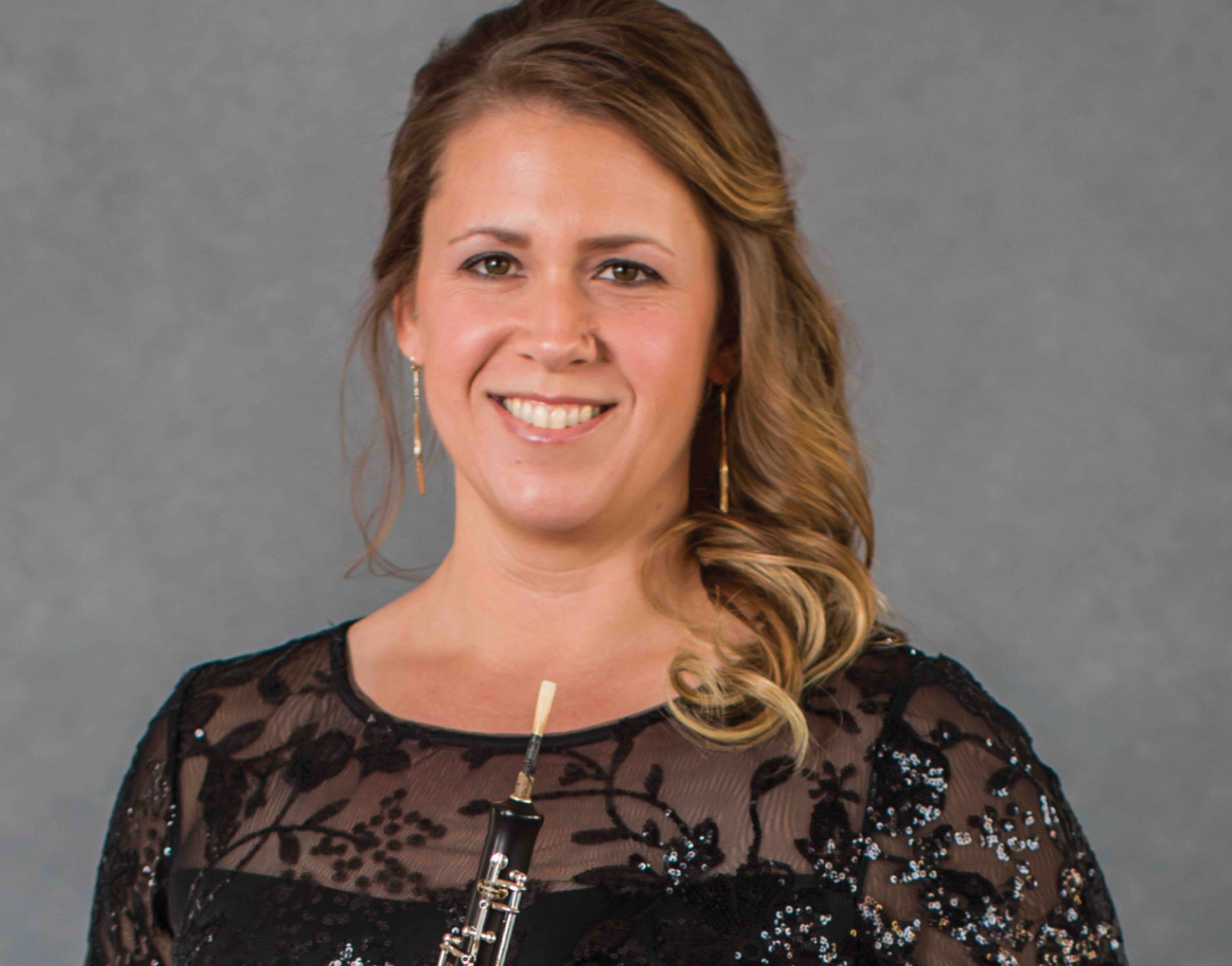 When oboist Kristina Fulton spends hundreds of hours carving Mediterranean cane into paper-thin strips of reed, she has a single purpose in mind: to produce the most gorgeous sound possible.…