WHAT'S A SUMMER WITHOUT A SHOW? KC jumps to life from now through Labor Day
By Paul Horsley
Kansas City was once a sleepy place from May to September, then several things happened at once. First, some of the established organizations began to spread their seasons well into June, and others sought to start theirs in August. Second, the dozens of new theater groups, choruses, dance ensembles, chamber series and alternative activities that have sprung up in the last decade are now vying for attention, and there aren't enough calendar dates during the "regular season" to accommodate all of them. Our gain!
.
MAY
Through May 22: Quality Hill Playhouse; A Grand Night for Singing; Lenora Remmert heads a production that highlights the enormous contribution that Broadway musicals have made to the American Songbook. 816-421-1700 or qualityhillplayhouse.com.
Through May 22: Kansas City Repertory Theatre; New Works Festival; This year's works are edgy and fun. Rinne Groff's Fire in Dreamland runs in alternating rep with Rep Artistic Director Eric Rosen's Lot's Wife. Copaken Stage. 816-235-2700 or kcrep.org.
20-22: Kansas City Starlight Theatre; ONCE; This humble tale of a Dublin street musician, and a young woman who finds him interesting, garnered eight Tony Awards in 2012. Come see what the fuss is about! Also: Matilda: The Musical (May 24-28); Bridges (June 14-19); Bullets Over Broadway (June 28-July 3); Beauty and the Beast (July 13-19); If/Then (July 26-31); Gentleman's Guide to Love and Murder (August 9-14); and The Rat Pack is Back (Sept. 9-11). 816-363-7827 or kcstarlight.com.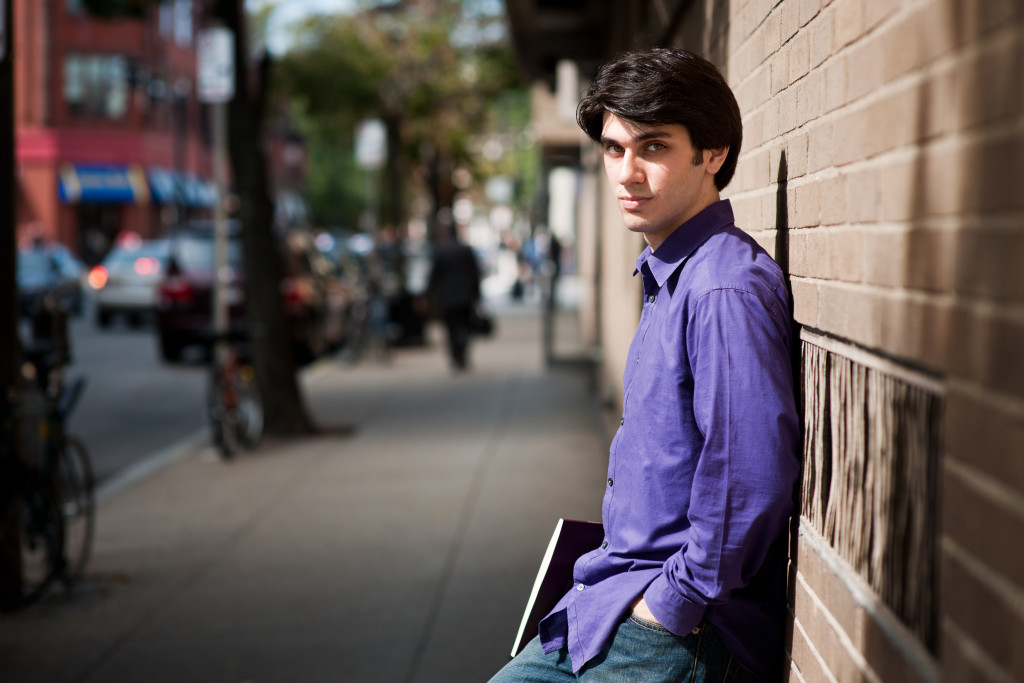 29: Kansas City Symphony; Bank of America Celebration at the Station; The 14th annual free concert and festival is the one place you really need to be for the Memorial Day weekend. A concert of patriotic music, led by Symphony Associate Conductor Aram Demirjian, is followed by a gigantic fireworks display. kcsymphony.org.
.
JUNE
1-26: Unicorn Theatre; Heathers: The Musical; Cynthia Levin directs the Laurence O'Keefe/Kevin Murphy adaptation of the hilariously macabre 1989 film. 816-531-7529 or unicorntheatre.org.
2-26: Musical Theater Heritage: Big River; Based on The Adventures of Huckleberry Finn, this hit from 1985, with music and lyrics by Roger Miller, won seven Tony Awards including Best Musical. Also: Next to Normal (August 4-28), which won three Tonys and a Pulitzer Prize for Drama. Crown Center. 816-221-6987 or mthkc.com.
3-4: Wylliams/Henry Contemporary Dance Company, 2016 Spring Concert; KC's only truly professional contemporary company, founded by Mary Pat Henry and the late Leni Wylliams, performs past and recent works by major choreographers. With this program and again in the fall it celebrates its 25th anniversary. White Recital Hall. 816-235-6222 or wylliams-henry.org.
7: Kansas City Symphony; Free Happy Hour Concert: The Boulez/Cage Correspondence; Principal Percussionist Christopher McLarin highlights music of two musical mavericks, John Cage and Pierre Boulez, whose correspondence in the early 1950s reflects a friendship as quirky as their music. Helzberg Hall. kcsymphony.org.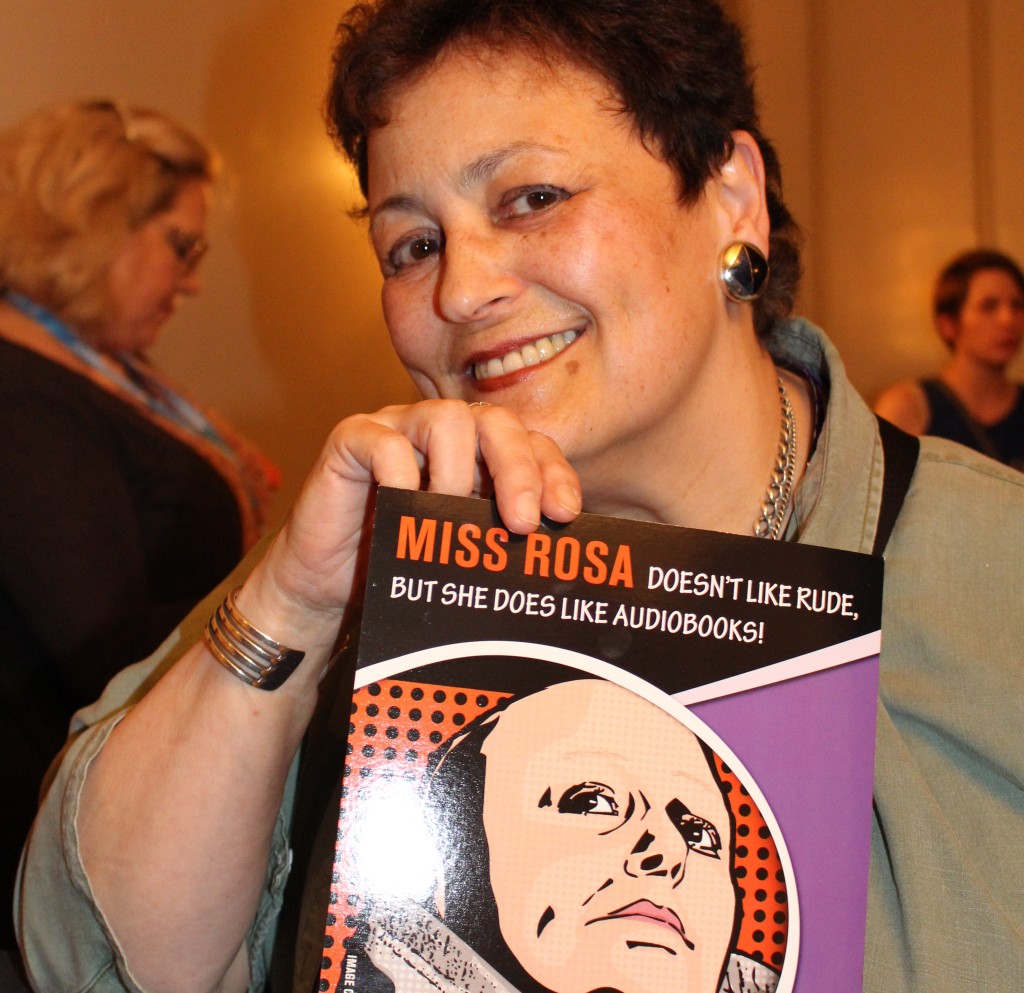 9-12: National Audio Theatre Festivals; HEAR Now: The Audio Fiction & Arts Festival; This national group founded in Kansas City celebrates the spoken word in all aspects: live storytelling, audiobook narration, audio theater, experimental narrative, and more. Guests this year include actors Barbara Rosenblat ("Orange is the New Black") and Dion Graham (Malcolm X), both superstars of the audio field. At venues around town. hearnowfestival.org.
11: Kansas City Symphony; Symphony in the Flint Hills; Aram Demirjian conducts a concert of outdoorsy favorites, as the culmination of a fun and educational day on the prairie. This year the annual event is held on the "South Clements Pasture" of Edward Bass' ranch in Chase County, Kansas. 816-471-0400; VIP tickets: 620-273-8955 or symphonyintheflinthills.org.
11-12: Heartland Men's Chorus, I Rise: A Tribute to Maya Angelou; In celebration of HMC's 30th anniversary, Dustin S. Cates leads music from the choir's history, and a new piece by Mark Hayes on the life and work of Maya Angelou. Folly Theater. 816-931-3338 or hmckc.org.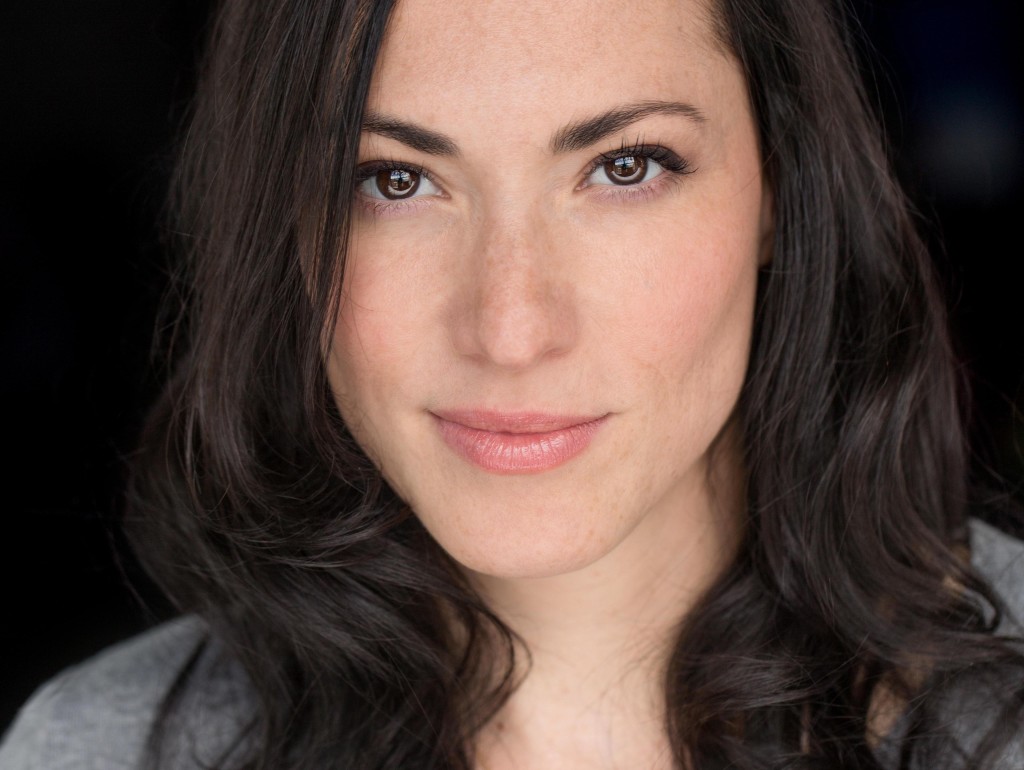 14-July 3: Heart of America Shakespeare Festival; Twelfth Night; In Shakespeare's gender-bending comedy, Viola, disguised as a boy, falls in love with Duke Orsini, who is in love with Olivia. But Olivia loves Viola, whom she thinks is a guy. Southmoreland Park. 816-531-7728 or kcshakes.org.
The Festival's 24th season coincides with the 400th anniversary of the bard's death, and the Kansas City Public Library hosts Show Me Shakespeare 2016, the Folger Shakespeare Library's celebrated tour of the First Folio (which hits KC from June 6th through the 28th). firstfoliokc.org.
14-August 7: The Coterie; Madagascar: A Musical Adventure; This musical for young people and adults, based on the DreamWorks animated film, tells of a journey from New York's Central Park Zoo to the shores of Madagascar. Crown Center. 816-474-6552 or thecoterie.org.
16-19: Kansas City Symphony; Beethoven's Ninth; The season finale includes Shostakovich's Symphony No. 2 and Beethoven's Ninth Symphony ("Ode to Joy"). Michael Stern is joined by top-flight soloists and the Symphony Chorus. Helzberg Hall. 816-471-0400 or kcsymphony.org.
16-26: Metropolitan Ensemble Theatre; Parade; This sensational play about a man accused of murder won 1999 Tony Awards for Best Book and Best Original Score; music and lyrics are by Jason Robert Brown, the book by Alfred Uhry. 816-569-3226 or metkc.org.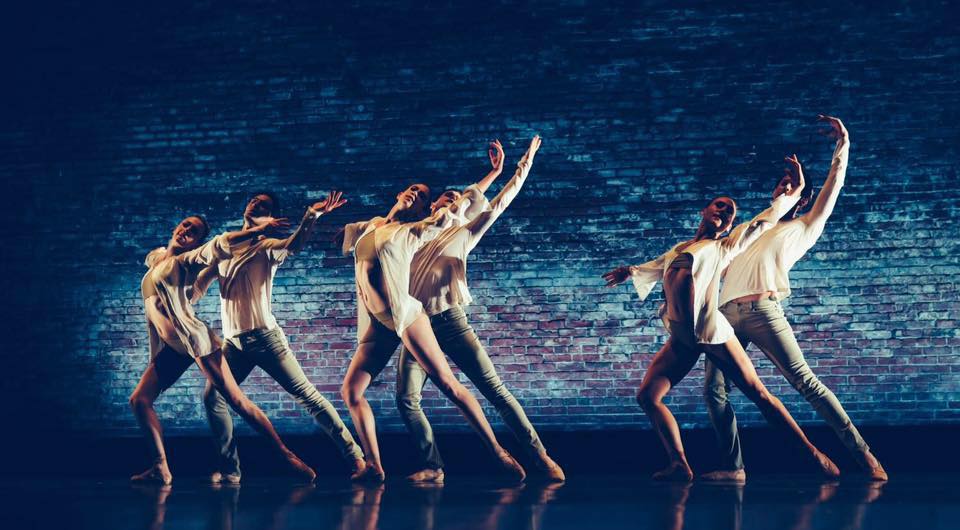 18-25: Kansas City Dance Festival; Summer 2016: A Week of Events; This year's activities culminate in the "main event," the dance performance on June 25 at the Folly Theater, featuring dancers and choreographers from KC Ballet and around the globe. 816-474-4444 or kcdancefestival.com.
.
JULY
7-September 18: New Theatre Restaurant; Chicago; Our fearless local dinner theater takes on a Kander & Ebb masterpiece, and we're sure they'll do it up right. 913-649-7469 or newtheatre.com.
8-August 7: Quality Hill Playhouse; The Dawning of Aquarius; A pianist and four singers are really all you need to celebrate the Anglo-American song in the 1960s and '70s: James Taylor, Paul Simon, Eric Clapton, the Beatles, much more. 816-421-1700 or qualityhillplayhouse.com.
9-31: Summerfest Concerts; American Roots: 26th Festival Season; Members of the Kansas City Symphony and their friends from around the nation perform four programs of standards and contemporary hits. Saturdays at White Recital Hall, Sundays at St. Mary's Episcopal Church. 816-235-6222 or summerfestkc.org.
21-31: Kansas City Fringe: 12th Annual Kansas City Fringe Festival; This loosely organized calendar of theater, music, film, spoken word and visual arts has grown into one of the most intriguing and talked-about cultural phenomena in KC's history. kcfringe.org.
29-August 6: Heartland Chamber Music Festival; 2016 Festival; This educational extravaganza for gifted young string players culminates in some first-class public concerts by students and faculty. Johnson County Community College. 913-469-4445 or heartlandchambermusic.org.
.
AUGUST
7-28: Grace & Holy Trinity Cathedral and the Cathedral of the Immaculate Conception; Summer Music at the Cathedrals; This series of chamber and vocal music on Sundays in August has grown into one of the most satisfying things to do during the KC summer. (August 7: KC VITAs Chamber Choir; August 14: Anne Marie Brown, violin, and Lawrence Figg, cello; August 21: Summer Singers of Kansas City; August 28: A French Organ Festival.) All concerts are at Grace and Holy Trinity except the last one, which is at Cathedral of the Immaculate Conception. 816-474-8260 or 816-214-9928 or kccathedral.org.
10-28: Kansas City Actors Theatre; I'm Not Rappaport; Herb Gardner's Tony Award-nominated play begins the 12th season of this "little company that could." Dennis Hennessy directs, and the cast includes Victor Raider-Wexler, Granvile O'Neal, Cheryl Weaver and others. H&R Block City Stage, Union Station. 816-235-6222 or kcactors.org..
Photo at top by Mike Manley, Courtesy of Wylliams/Henry Contemporary Dance Company.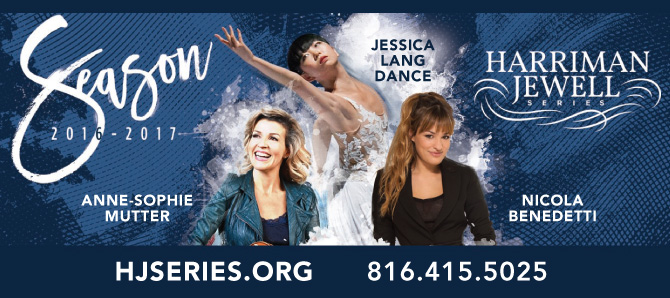 To reach Paul Horsley, performing arts editor, send an email to paul@kcindependent.com or find him on Facebook (paul.horsley.501) or Twitter (@phorsleycritic).
 Vanessa Severo  The actor, writer, choreographer, and director is the daughter of Brazilian immigrants. She has appeared on all the major stages in Kansas City and on quite a few…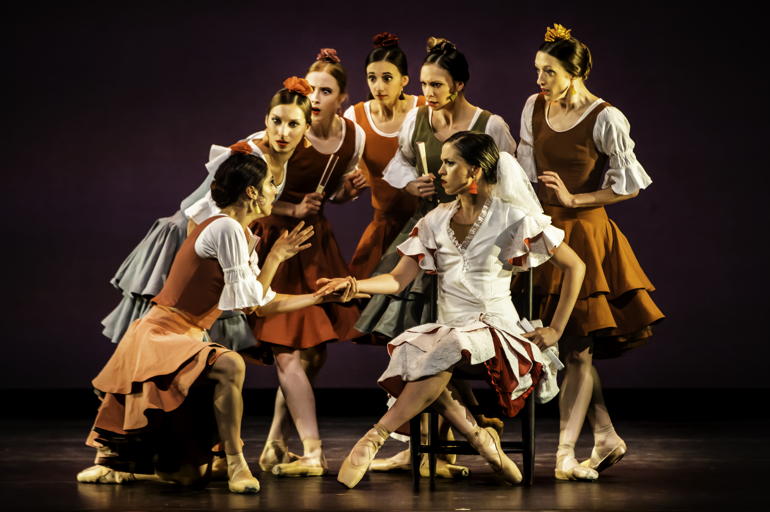 Latin Americans have played a major role in the growth of greater Kansas City for at least two centuries, probably beginning with the founding of Independence, Missouri, in 1821. Yet…
Nearly all of Beau Bledsoe's musical adventures have grown out of a lifelong love of the classical guitar, also known as the "Spanish" guitar. So it made sense that Ensemble…
After more than two decades and four deans, it was beginning to look as if the UMKC Conservatory's dream of a new facility would remain just that: a dream. Until…