WORLD TOUR: Harriman lineup for 2012-2013 features wide variety, international fare
Italy, Ireland, Mexico, Cuba, Russia, Scotland, China, Canada, Australia: The Harriman-Jewell Series' 2012-2013 season boasts one of the most cosmopolitan rosters in its 46-year history, and also one of the most varied. The goal, says executive director Clark Morris, is to maintain the international excellence for which the Series is known while achieving an impressive variety of content. Plus, he adds, the series wants to remain faithful to the Folly Theater while "maximizing the good qualities of the Kauffman Center" — the oldest performing arts space in town and the newest. "We have patrons who are equally enamored with the great new capabilities in the Kauffman Center and the wonderful historic charm of the Folly." The new season is a mix of long-standing friends such as violinist Itzhak Perlman and mezzo-soprano Joyce DiDonato with new faces like tenorMichael Fabiano and mezzo-soprano Tara Erraught. Also included is the historic United States debut of the National Symphony Orchestra of Cuba, founded in 1959, in the first concert of its first-ever U.S. tour. For tickets call 816-415-5025 or go to hjseries.org.
GREAT MASTERS: THE INGRAM EVENTS / GREAT MUSIC AND DANCE
September 22nd: Emanuel Ax, piano (Folly Theater).  One of the most visible of artists on Kansas City's musical calendar, Ax brings his elegant, full-bodied pianism to town for his 12th recital on the series.
September 28th: Mark Morris Dance Group (Muriel Kauffman Theatre). Long known as one of the most musical of choreographers, Mark Morris has been called the leading choreographer of our age. His work is always engaging and often playfully whimsical, and his company makes it a point always to use live music — something almost unheard of among dance ensembles today.
October 12th: Ballet Folklórico de México (Helzberg Hall). Founded in 1952 by Amalia Hernández, the Ballet Folklórico has become a leader in preserving the folk dance styles of the many regions of Mexico. In addition to its reputation for precision, color and pageantry, the company also performs newly choreographed works that infuse new life into ancient traditions.
October 16th: National Symphony Orchestra of Cuba (Helzberg Hall). Kansas City is fortunate to be the very first city on this orchestra's momentous first U.S. tour — not even Miami is included on the 17-city schedule — which will include music by Gershwin (Cuban Overture, Rhapsody in Blue), Mendelssohn (the "Italian" Symphony) and works by Cuban composers. Music director Enrique Pérez Mesa and Guido López-Gavilán conduct; the soloist for the Rhapsody is Nachito Herrera.
November 16th: Joyce DiDonato, mezzo-soprano, with Il Complesso Barocco (Folly Theater). Fresh from her 2011 Grammy Award in the Classical Vocal Solo category (for her CD Diva/Divo). Prairie Village native and local favorite Joyce returns to the Harriman series for a program of Baroque arias, accompanied by one of Italy's leading early-music ensembles. She will perform this program, which she calls Drama Queens, only in Our Town and at Carnegie Hall.
January 19th: Michael Fabiano, tenor (Folly Theater). One of America's most exciting new tenors, Michael was a Grand Prize winner at the 2007 Metropolitan Opera National Council Auditions, and in 2010 he made his Metropolitan Opera debut in Stiffelio. Local opera lovers will remember him as a winning Rodolfo in the Lyric Opera's most recent production of La Bohème(2008), and for his performance at the memorial service for Series founder Richard Harriman.
January 25th: Swan Lake, performed by Russian National Ballet Theatre (Muriel Kauffman Theatre). If you want chocolate, go to Switzerland. Cheese steaks? Philly, of course. But if ballet is your passion, the Russians still have an edge, and few works show off their skill better than classics like Swan Lake, with its tragic tale of love and death.
February 2nd: Danielle de Niese, soprano (Folly Theater). Since her 1998 Metropolitan Opera debut at the age of 19, Danielle has soared to the very top of the opera world, with "a voice seductive enough to woo gods as well as mortals," in the words of The New York Times. Danielle's range is wide, from early Baroque music to Broadway; this is her second appearance on the Harriman Series.
February 16th: The Black Watch and Band of the Scotch Guards (Muriel Kauffman Theatre). Military marches, Celtic dancing, drum solos, beloved songs — and of course bagpipes. Two of the most impressive ensembles of their kind join forces for a high-decibel tour de force.
February 21st: Cantus, vocal  ensemble (Folly Theater). This nine-member, all-male vocal ensemble — which performs without a conductor — has been praised as one of America's leading a cappella vocal ensembles.  Their repertoire ranges from chant to folk, Renaissance to world music, spirituals to pop.
March 1st: China National Symphony Orchestra, with Peng Peng, piano, led by resident conductor Xincao Li (Helzberg Hall). In its first Harriman appearance since 1987, China's leading orchestra presents music of Xia Guan (an excerpt from Earth Requiem), Beethoven (the Symphony No. 7) and Tchaikovsky (the Piano Concerto No. 1, with young prodigy Peng Peng as soloist).
April 12th: Tara Erraught, mezzo-soprano (Folly Theater). The Harriman has long been known for presenting recital debuts of promising young artists, and the latest is this up-and-coming Irish mezzo, who won the Houston Grand Opera Prize and the Washington National Opera Prize.
April 20th: Itzhak Perlman, violin (Helzberg Hall). The legendary artist, who first appeared the series in 1971, returns for his 10th Harriman recital.
April 26th: Bobby McFerrin, Spirit You All  (Helzberg Hall). Playful, fun, serious and always virtuosic, vocalist Bobby celebrates a wide range of musical styles in ways that no one had ever imagined before.
DISCOVERY CONCERTS
October 27th: Christina and Michelle Naughton, duo pianists (Folly Theater). Not just sisters but twins, the Naughtons capitalize on precision, strong musicianship and of course rapport. Graduates of the Curtis Institute of Music, they've both won the school's prestigious Festorazzi Prize for "best pianist of the year."
November 4th: Conrad Tao, piano (Folly Theater). First known to Kansas City audiences through a performance at a 2008 Harriman fundraiser and a subsequent Discovery concert he performed here at age 14, Conrad has built a substantial concert career since then; his accolades have included the prestigious 2012 Gilmore Young Artist Award.
May 10th: Jan Lisiecki, piano (Folly Theater). The Canadian-born 16-year-old is quickly forging a path to the very top of the piano world, with worldwide concert tours and a recording contract with Deutsche Grammophon. BBC Music Magazine called him "perhaps the most 'complete' pianist of his age."
To reach Paul Horsley, performing arts editor, send email to phorsley@sbcglobal.net.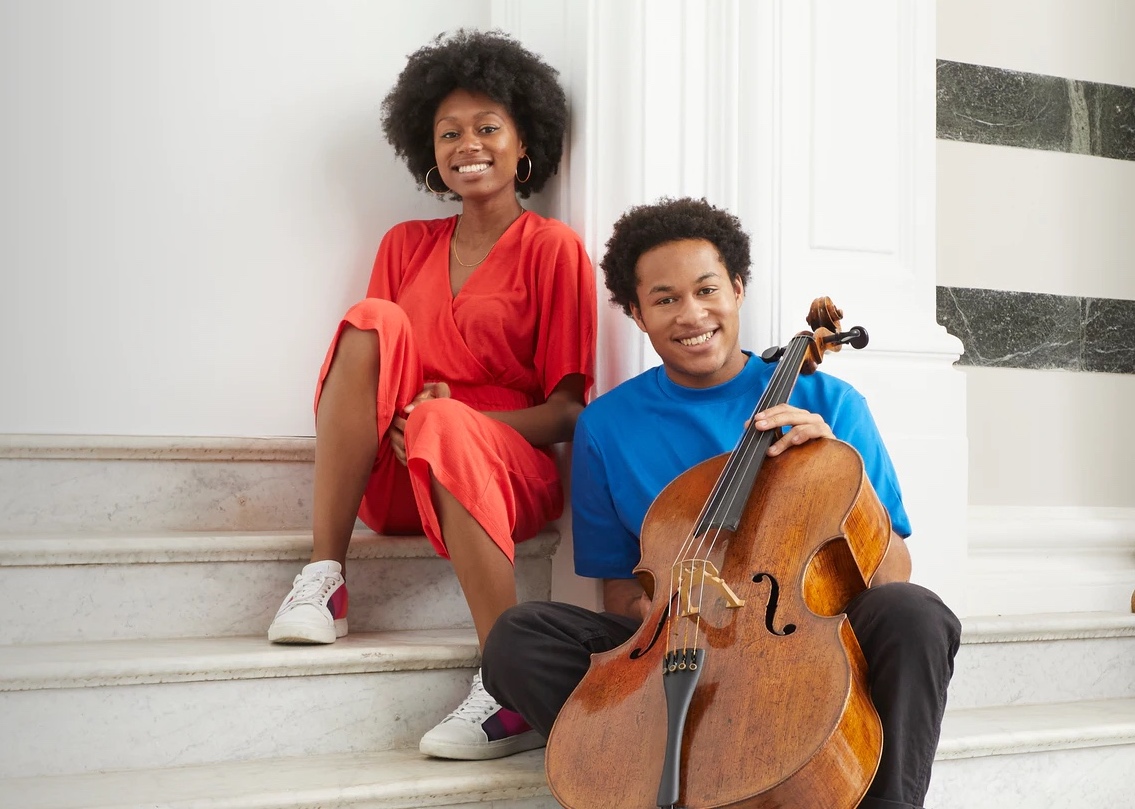 Pianist Isata Kanneh-Mason and cellist Sheku Kanneh-Mason are two of seven highly gifted siblings from Nottingham, England, who are creating a worldwide sensation. Sheku is best known for his performance…
Because Steve Jobs brought us the iPhone, the iPad, iTunes, the Mac, and a host of other indispensable devices, there are always going to be retellings of his life. One…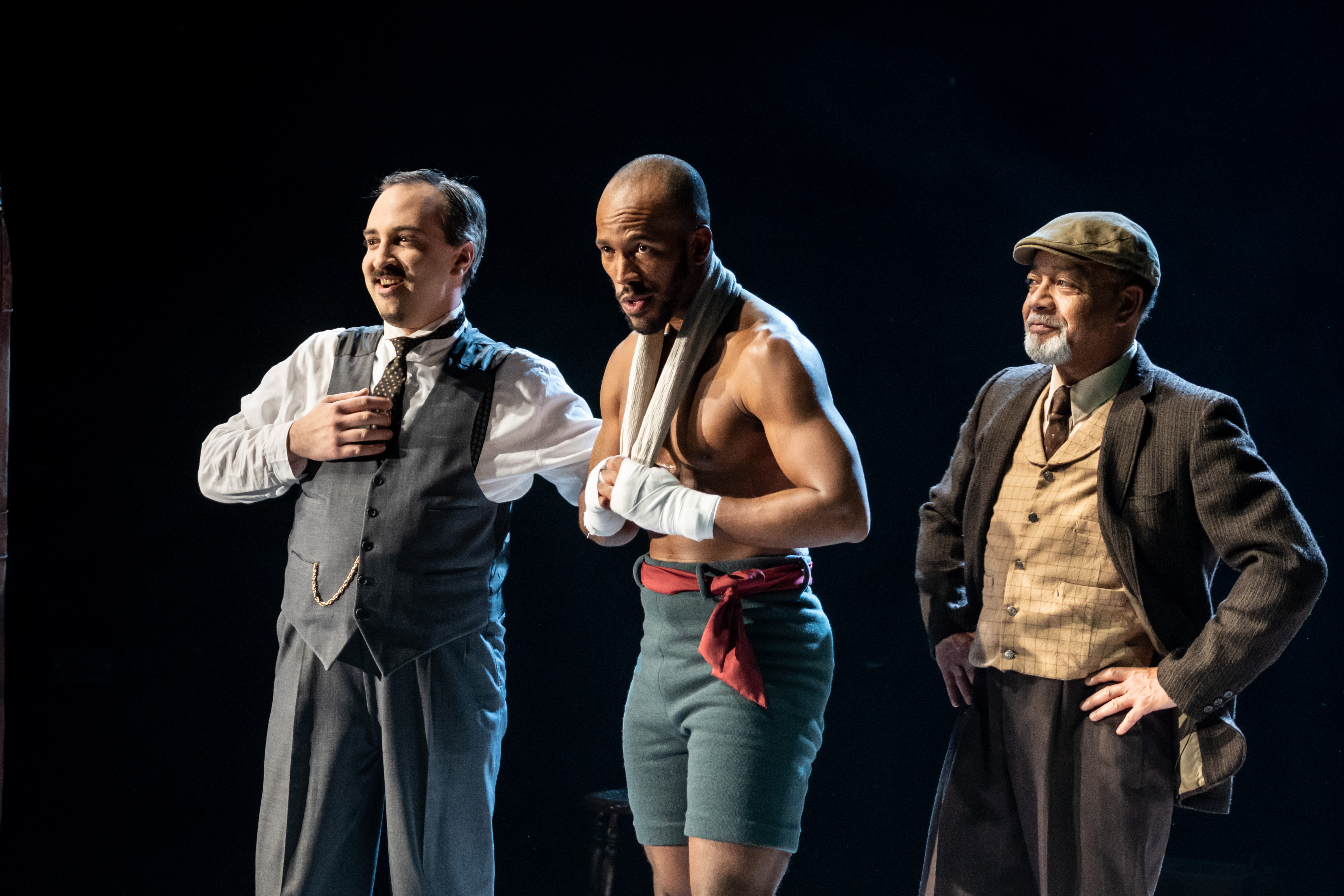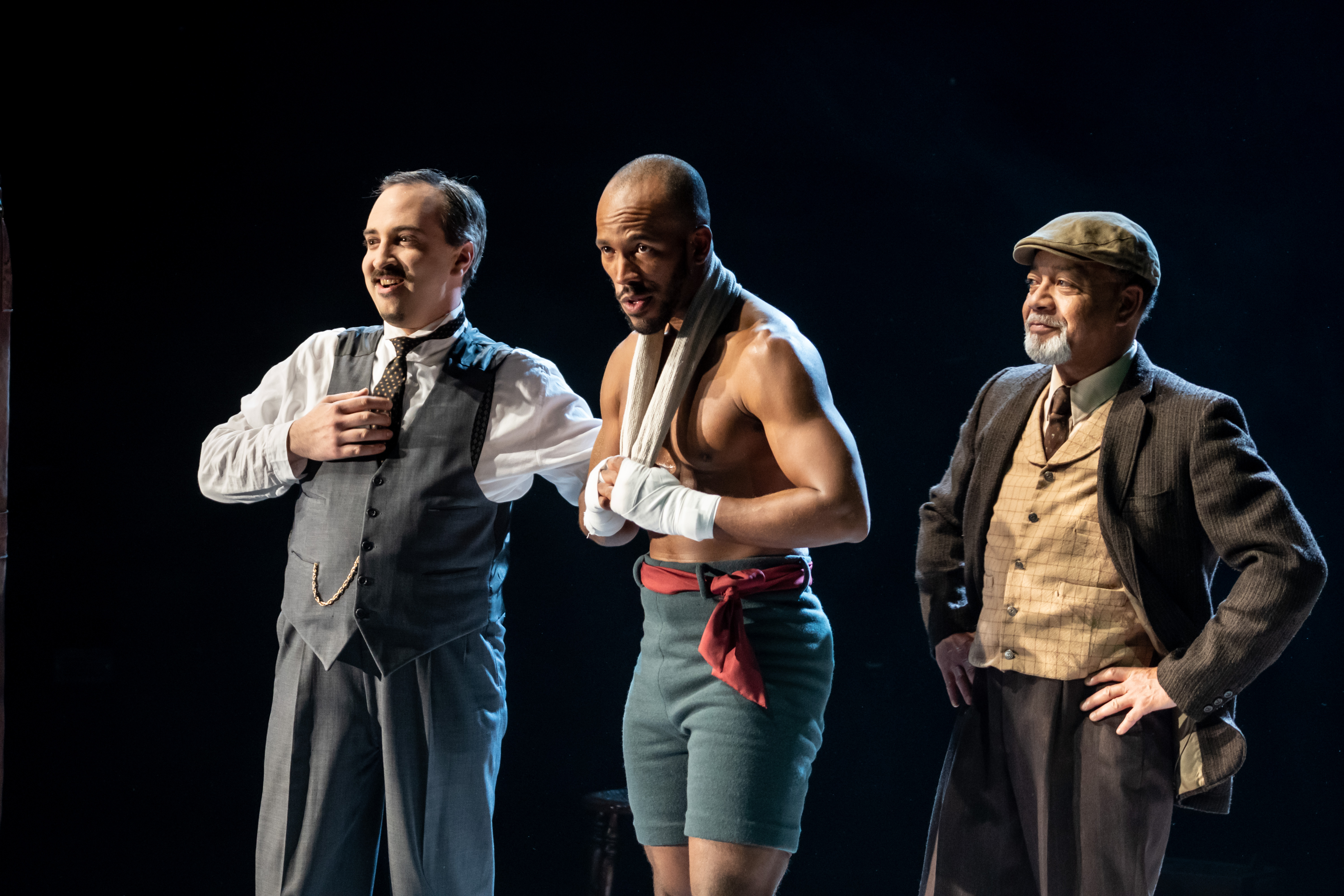 The Royale is a powerfully crafted piece of theater that addresses an issue that is still with us. Marco Ramirez' 85-minute play reflects on the legacy of Jack Johnson, the…
At the heart of Memphis lies a conversation about cultural veneration versus cultural appropriation. Based loosely on a real-life Memphis DJ who, during the early 1950s, began to spread the…