WHEREFORE ART THOU: KC Ballet's version of Shakespeare classic conveys drama through pure dance
You might think of Shakespeare as being all about language, but several of his works have been made into ballets in which the entire dramatic arc is expressed without a single word being uttered. Perhaps the most powerful of these is Romeo and Juliet, which owes much of its cache to a brilliant score by Prokofiev. It has been choreographed numerous times since the original 1940 Kirov Ballet version by Vania Psota. This month at the Kauffman Center for the Performing Arts, the Kansas City Ballet reprises its 2008 performances of the version by Danish-born choreographer Ib Andersen, and Shakespearean purists can rest assured that the essential spirit of the play is retained in this telling – from the youthful freshness of the star-crossed lovers in Act 1 to the passion of forbidden love that has found echoes in drama and literature for centuries.
"It's about teenagers who can't see the consequences of their actions," says artistic director William Whitener, who is now in his 16th season with the Ballet. "They're foolhardy because of their youth. They're going against the tide … because they are insisting on changing society. They die for a cause, which is that love is meant to be stronger than class division or family rivalry."
First created for Ballet Arizona, where Ib is artistic director, this three-act Romeo and Juliet is packed with equal parts dancing and drama, and it is one of the most demanding works the Ballet has performed in recent years. "My choreography is damned difficult," Ib told me in 2008. "Technically it's very demanding. But it would be for any company." A former principal dancer of the Royal Danish Ballet and a star of Balanchine's New York City Ballet, Ib had just the sensibility that William was looking for. "I liked the choreography, and it was the right scale because Ballet Arizona is about the same size as our company. And I appreciate that Ib came from the Royal Ballet and School, and then New York City Ballet – a very interesting mix of training and experience."
The end result is choreography with enormous impact, says dancer Kimberly Cowen, who alternates with Angelina Sansone in the role of Juliet. "Ib's approach just in general, the way he wants people to dance is bigger than life: take bigger steps, more, more, more, more, more." Ib has also encouraged the dancers to make the roles their own, through dramatic action that helps sketch the narrative: This Romeo and Juliet is the sort of work that shows just how important acting abilities are for a dancer. "I am really trying to do it as naturally as possible," Angelina says. "I try to remember what I felt like when I was first in love. So I would say that I'm drawing off of my own experiences as much as possible."
Ib's Romeo and Juliet tries hard to embrace as much of Shakespeare's tale as possible – there are 13 named characters, which is quite a lot for a ballet – but there are points of departure. Romeo, for example, is cheerful rather than mopey when he first enters, says Luke Luzicka, who shares the title role with Anthony Krutzkamp. "I come rushing out, and I'm still happy," he says, "because Rosaline hasn't told me yet that we're breaking up." Nevertheless, this Romeo and Juliet is fundamentally a ballet, and its primary dramatic arc is told through dance, in particular through three very different pas de deux – the first playful and innocent, the second the passionate balcony scene, and the last tragic and dark. Unlike many full-length ballets, Romeo and Juliet doesn't trade on princely balletic poise, Anthony says. "How I stand is very different as Romeo than if I were Siegfried (Swan Lake) or Albrecht (Giselle). There's a different way of movement. You're not a prince. I think more of a human side comes out in this."
All agree that one of the most striking aspects of this Romeo and Juliet is Prokofiev's music, portions of which are often performed on orchestral programs. Rarely since Tchaikovsky has anyone composed a ballet score so powerful, and its energy helps inspire the dancers through its three-hour length. "The score is the third character," Luke says. "It's a ballet that dancers love to perform because of the music," William adds, noting however that the piece was a failure initially partly because Prokofiev's music was considered too modern. "It joined Nutcracker and Swan Lake and Sleeping Beauty as 'failures' when they were first put on," he says with a laugh. "Certain ballets seem to do poorly at first."
The Kansas City Ballet's production of Ib Andersen's Romeo and Juliet plays at the Kauffman Center's Muriel Kauffman Theatre from February 17th through the 26th. For tickets, call 816-931-2232 or go to kcballet.org, or call the Kauffman Center box office at 816-994-7222.
IN BRIEF
* The Kansas City Repertory Theatre presents The Great Immensity from February 17th through March 18th at the Copaken Stage. This provocative musical about climate change, presented by the artistic team The Civilians, is part play, part morality tale, part documentary-style exposition. The book is by Steven Cosson, the music and lyrics are by Michael Friedman. It received an Edgerton Foundation New American Plays award. Endangered ecosystems will never be the same! Recommended for ages 13 and up (strong language is included). For tickets, see kcrep.org or call 816-235-2700.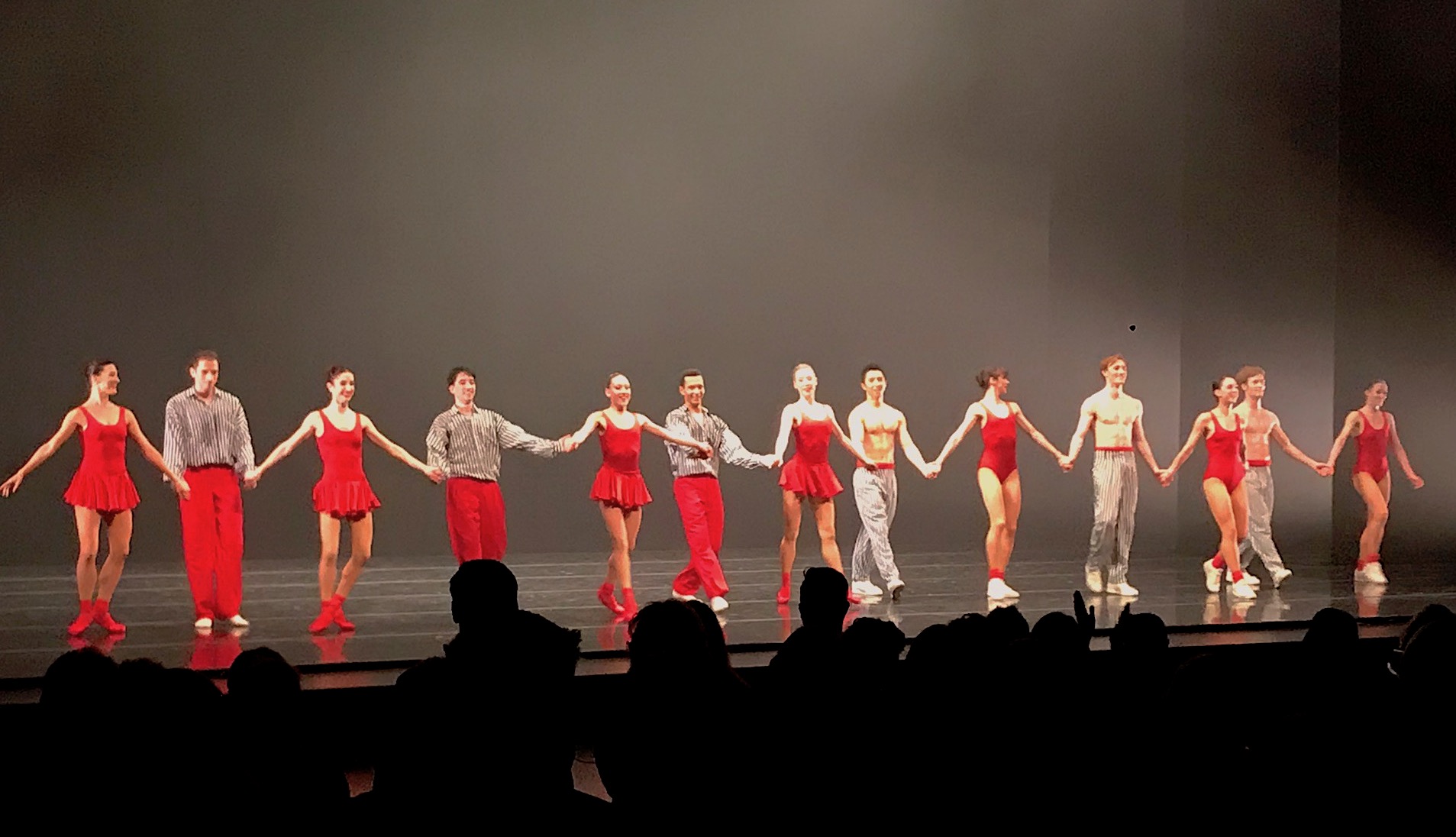 Four women far upstage in pajama-like outfits skip in place, their limbs flying in precisely crafted, whimsical calisthenics. Downstage, a ballerina in red pointe shoes is dancing, now two ballerinas,…
David Parsons embodies the kinds of values and ideals that any Kansas City artist would do well to emulate. He is as comfortable hacking through weeds at the Leawood home…
If there really is a crisis in the performing arts in America, somebody forgot to send Kansas City the memo. In the past decade, our city has seen the formation…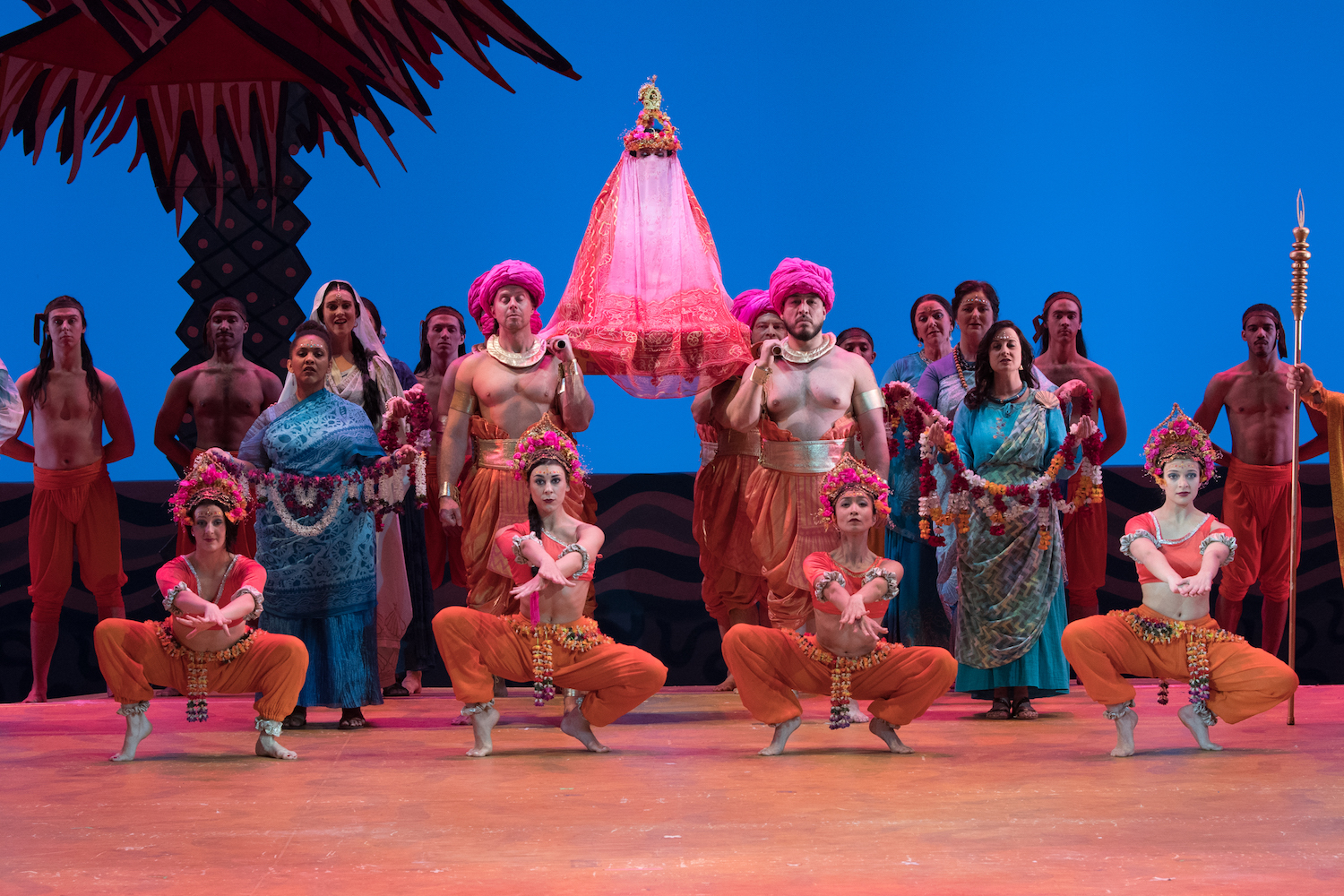 Contrary to popular opinion, Bizet's The Pearl Fishers does not rely on a single beautiful duet: It has several quite lovely numbers and a few choruses that are worth your time.…