SHE DIES, HE LIVES, THE END: KC Ballet seeks inner core of problematic classic
By Paul Horsley
Rich Boy disguises himself as Poor Boy in order to win Poor Girl, who falls for him despite Mom's suspicion there's something a little "off" about him. Poor Girl, who has a heart condition, can't stand the shock of finding out he's actually engaged to Rich Girl. She dies and joins a Band of Jilted Dead Girls, using her new strength to save Rich Boy's hide so that he can go back to marrying Rich Girl. Say what? Nobody ever accused Giselle, which in 1841 became essentially history's first full-length ballet, of being a socially enlightened "take" on the battle of the sexes. But when an artwork assumes this kind of longevity it's usually because we keep finding things in it that speak to us.
In the case of Giselle, which the Kansas City Ballet presents in March, we're all suckers for stories about true love bucking up against class distinctions, from Jane Eyre to Working Girl. "But in our age in which we're crossing all kinds of boundaries, this is a story in which we're still 'stuck,' where two people are not supposed to love each other because of class differences," says Tempe Ostergren, one of two KCB women cast in the title role. "Albrecht feels a little bit trapped where he is: He clearly is royalty and likes to be royalty: I don't know that he would choose 'peasanthood.' But he loves Giselle. … Of course in the Disney version you'd want him to somehow find a way to be with her."
Yes, Albrecht starts from a position of deceit, but "he truly, truly falls in love with Giselle, and it kind of changes him," said Molly Wagner, KCB's other Giselle. "He's trying to get away from what he was born to be." Such things happen, said Lamin Pereira dos Santos, who partners with Tempe as one of KCB's two Albrechts, "that someone from a high level can fall for someone from a low level … because that's life." Albrecht hasn't thought the whole thing through, and acts on impulse, said Liang Fu, who dances Albrecht with Molly. "When you're young, you're not thinking about marriage. You see this girl and you like her. You don't necessarily want to start a family with her."
In KCB Artistic Director Devon Carney's vision, which he based on 175-year-old traditions and on versions he learned as a boy and performed as a professional dancer, Albrecht is "torn between these two worlds. …  Things start to change for him when he looks into her eyes, really looks into her eyes, and is totally captivated with this girl." But when Giselle begins to unravel in middle of the picturesque Rhineland village's town square, Duke Albrecht finds himself "between a rock and a hard place. And unfortunately he gets so wrapped up in his fantasy that he can escape his duties as a duke that these two worlds collide for him, embarrassingly, right in front of everybody."
Nineteenth-century literature, drama, opera and ballet are rife with vaguely sexist stories in which women sacrifice themselves to redeem the men they love. But if Giselle was an instant hit in 1840s Paris it was probably more because of its iconoclastic musings (this was France, after all, where our modern idea of Revolution was born) on whether love can erase class boundaries, which is why the ballet has found itself reset in such disparate places as a Jewish ghetto in World War II (Michael Pink's Giselle 1943) or 1840s Louisiana (Frederic Franklin's Creole Giselle created for the Dance Theatre of Harlem in 1988). And though we pretend to live in a fully democratized world, powerful social pressures still create headaches for those who stray outside their economic "strata."
For the performers, however, Giselle is a means to an end, and sexual politics aside, the end is always dancing. "We want to do the real classical ballet that we've been watching since we were little," Lamin said, describing the impact that versions by Mikhail Baryshnikov and the late Fernando Bujones had on him as a youth. "Those very special dancers made us fall in love with the role and with the ballet … and we want to do something as good as they did. So it's like a challenge, an honor, to get to dance a role like that. It's an accomplishment for life: It's like a dream come true."
And of course for young women Giselle is the role of a lifetime as well, right up there with Aurora and the Sugar Plum Fairy, and its mad scene is viewed as the ultimate test not so much of a dancer's ballet skill as her acting abilities. Giselle is not long, but a lot happens to its central characters in two frantic hours. "It's like an equation, where you're slowly unraveling, disappearing into a blur," said Tempe, who danced the role at KCB in March 2011, under William Whitener's directorship. "So at first you collapse, there's the emotion of that. You can't see things, it's a blur. And then you kind of remember, because you're in another world. You're like, Oh wait, I was going to get married."
Contrary to what one might think, many dancers begin from a too-cautious point of view, Devon said, and have to have the vehemence of the scene coaxed out of them. "You have to fully commit to the movement," he noted in early February, when the company was in early stages of rehearsing the piece. "They're being very cautious at this point. That's understandable, it's new. I'm having to 'be' Giselle for them, and throw myself around a bit, to show them that, when you go to the floor, you can't do it with caution." There are multiple falls in the Mad Scene, but "when she goes to the floor for that last one, it has to be like you don't feel a thing. Like you could slam your face across the floor and not feel it. It's almost becoming an out-of-body experience at that point."
But it's not just Giselle who has to "commit" to this scene, but the whole corps. Everybody around her (villagers, noblemen and -women, Albrecht, his rival Hilarion, Giselle's Mom) has to react, too. "They are the bullhorn, the Jumbotron if you will, of what's happening to Giselle. … Because without their full engagement, if there's not 100 percent believability when you look at any member of the corps, if they're not fully reacting, the mad scene falls flat on its face."  

Giselle is performed from March 13th through the 22nd at the Kauffman Center. 816-931-2232 or kcballet.org.
To reach Paul Horsley, performing arts editor, email him at phorsley@sbcglobal.net.
A slider with the ID of 2 was not found.
If you still think of Kathleen Battle as an opera singer, you haven't been paying attention for the last 40 years. It's true that the soprano, who possesses one of…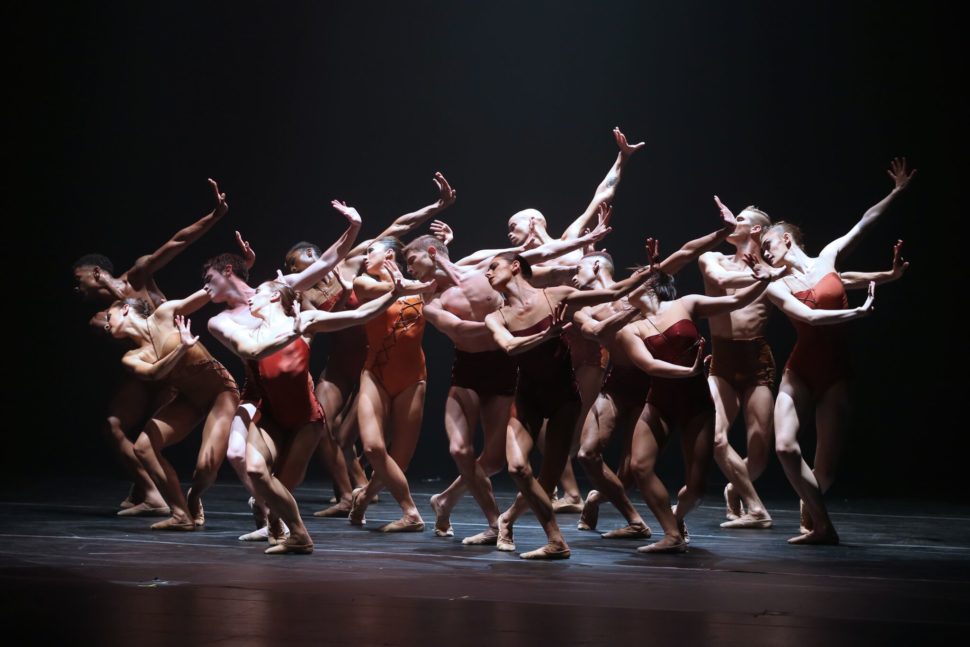 Again our potpourri of intriguing events draws from all performance levels and all walks of life, a reflection of the burgeoning variety and cultural interest in this once-sleepy city on…
Classical music has proven itself to be one of the last bastions of "high-brow" art, but even its stubborn notions of the superiority of cultivated European tradition are giving way.…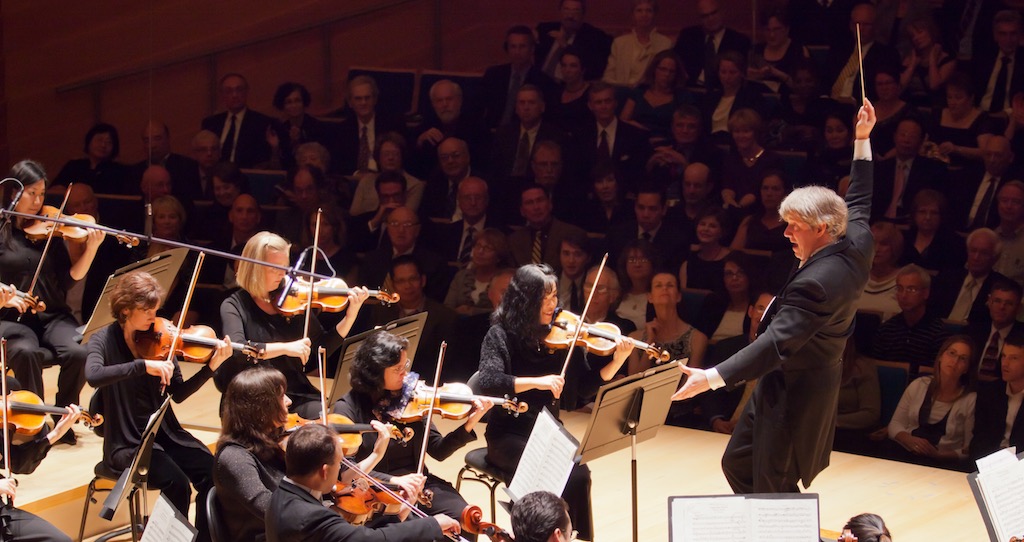 For Michael Stern the centenary celebration of musical icon Leonard Bernstein is a personal journey. The Kansas City Symphony Music Director not only grew up around the enormously gifted conductor-composer-pianist,…