NOT TO BE MISSED: Spring 2012's Top 25 Events in Music, Dance & Theatre
 January 6th-February 9th: Beer for Breakfast (American Heartland Theatre). Four buddies plan a weekend hunting trip, only to have one of the wives show up instead of her husband. What ensues is a sort of battle of the sexes "country-style," with plenty of wit.
January 20th-26th: Yo-Yo Ma, cello (Kansas City Symphony). Dvořák's Concerto is one of the cornerstones of the cello repertoire, and Yo-Yo's interpretation is legendary. The program also includes a splendid rarity, the Lutoslawski Concerto for Orchestra.
January 20th-February 19th: My Romance: Music of Rodgers and Hart (Quality Hill Playhouse featuring J. Kent Barnhart). Some say that Richard Rodgers was most readily inspired by the wistful, clever verse of his first lyricist, Lorenz Hart: "Bewitched, Bothered and Bewildered," "Blue Moon," "My Funny Valentine" and, of course, "My Romance."
January 24th-February 14th: Bach Festival (a collaboration of the Friends of Chamber Music, the Kansas City Chamber Orchestra and the UMKC Conservatory). Pianist Konstantin Lifschitz will perform not one but five concerts/recitals of Bach's music.
January 28th: Parsons Dance (Harriman-Jewell Series). Series founder Richard Harriman was loved by scores of international artists who appeared on his series over nearly five decades – admired for his acumen, warmth and humanity. KayCee native David Parsons was one of those admirers, and he has created a new choreographic work in Richard's honor.
January 28th: Simone Dinnerstein, piano (Performing Art Series at JCCC). Simone made her name initially with an amazing recording of Bach's Goldberg Variations, which was No. 1 on the Billboard charts when it first came out, but she has since proven her mastery in other areas of the repertoire.
February 3rd: Vivica Genaux, mezzo-soprano and Europa Galante (Harriman-Jewell Series). Since her spectacular debut at the Met in 1997, where she stepped in for an ailing singer, the Alaskan-born singer has been riding high. Dazzling virtuosity, thrilling vocal vibrancy, acting smarts – she has it all.
March 2nd-4th: Christoph von Dohnányi, conductor (Kansas City Symphony). Former Cleveland Orchestra music director Christoph is one of the elder statesmen of conducting today, and his appearance here indicates just how far our local orchestra has gone toward raising its international profile.
March 2nd-April 1st: Make Someone Happy: The Songs of Comden and Green (Quality Hill Playhouse). Think you don't know Betty Comden and Adolf Green? Ever heard of Singin' in the Rain or On the Town? Okay, then. J. Kent Barnhart brings his magic to their peerless songs.
March 10th-18th: Nixon in China (Lyric Opera of Kansas City). John Adams' 1987 opera based on Nixon's historic visit to meet Chairman Mao in 1972 was the first of the so-called "CNN operas" – works whose stories were taken from news events – and it remains arguably the best of them.
March 12th: Aspen Santa Fe Ballet (Harriman-Jewell Series). Originally formed from two ballet companies, Aspen Santa Fe Ballet has become one of the most promising new troupes in America. "A breath of fresh air," wrote The New York Times.
February 17th-March 18th: The Great Immensity (Kansas City Repertory Theatre). Contemporary theater often finds itself dealing with big issues, and what could be bigger (and more controversial) than climate change? The path-forging artistic team The Civilians presents a play that is part story-telling, part empirical exploration.
February 17th-26: Romeo and Juliet (Kansas City Ballet). Ib Anderson's choreographic version of the classic story, set to Prokofiev's riveting music, is one of the more engaging settings of the Bard's story.
February 19th: Juan Diego Flórez, tenor (Harriman-Jewell Series). Juan Diego made his recital debut on the series that Richard Harriman founded, and he's been back several times since.
March 4th: "Tschaikowski" St. Petersburg State Orchestra (Performing Arts Series at JCCC). Russia is still rich in orchestral tradition, and in recent years, audiences in Our Town have heard quite a number of the ensembles that have grown up – or evolved – since the end of the Soviet era.
March 14th: Murray Perahia, piano (Harriman-Jewell Series). One of the great American pianists presents a generous program including Bach's French Suite No. 5, Beethoven's Op. 90, Brahms' Op. 119, Schubert's A-major Sonata, D. 664 and Chopin's C-sharp-minor Scherzo.
March 23rd-25th: Joyce DiDonato, mezzo-soprano (Kansas City Symphony). America's favorite mezzo grew up right here in Prairie Village. She'll sing Rossini's torchy Giovanna d'Arco and The Deepest Desire: Four Meditations on Love by the American composer Jake Heggie.
March 24rd-25th: When I Knew (Heartland Men's Chorus). When this chorus takes on serious topics, it can knock you off your feet. This time the subject is "coming out" as a young gay person and all of the negative stuff that ensues. Dan Savage hosts this fascinating mix of music, narration and multimedia.
April 14th-19th: Time Stands Still (Unicorn Theatre). As U.S. troops return from Iraq, few plays could be more apt than Donald Margulies' Time Stands Still, a 2010 Tony Award nominee. A photojournalist returns home with serious war injuries, and her boyfriend is wracked with guilt about leaving her alone there.
April 20th-May 20th: Little Shop of Horrors (Kansas City Repertory Theatre). Howard Ashman's musical based on Roger Corman's classic B movie – about a "vampire plant" – is actually a love story (believe it or not).
April 21st: Giuseppe Filianoti, tenor (Harriman-Jewell Series). The Harriman Series is famous for its acumen when it comes to rising vocal stars: It presented recital debuts of Pavarotti, Ben Heppner, Juan Diego Flórez and many others. Giuseppe is recognized as one of the finest lyric tenors working today.
May 4th-13th: Masters of American Dance (Kansas City Ballet). The Ballet presents an ingeniously conceived program that includes George Balanchine's iconic Serenade, Jerome Robbins' Afternoon of a Faun, Peter Martins' Les Gentilhommes, and Todd Bolender's Souvenirs.
May 12th: The Chorale at the Kauffman (Kansas City Chorale). When the Chorale presented a CD of works by the relatively obscure composer Alexander Grechaninov, it won a fistful of Grammy Awards. Now, Charles Bruffy and his fearless ensemble introduce music by another undersung Russian, Georgy Sviridov.
June 14th-17th: Joshua Bell, violin (Kansas City Symphony). Joshua performs Lalo's infectious Symphonie espagnole, a pillar of the violin repertoire, in a program that also includes Saint-Saëns "Organ" Symphony featuring Helzberg Hall's new Casavant organ.
Shakespeare's humor often stirs deep, mirthful reflection on the human condition and yes, sometimes it makes us laugh out loud. We don't normally think of the bard's subtle, fleet-footed humor…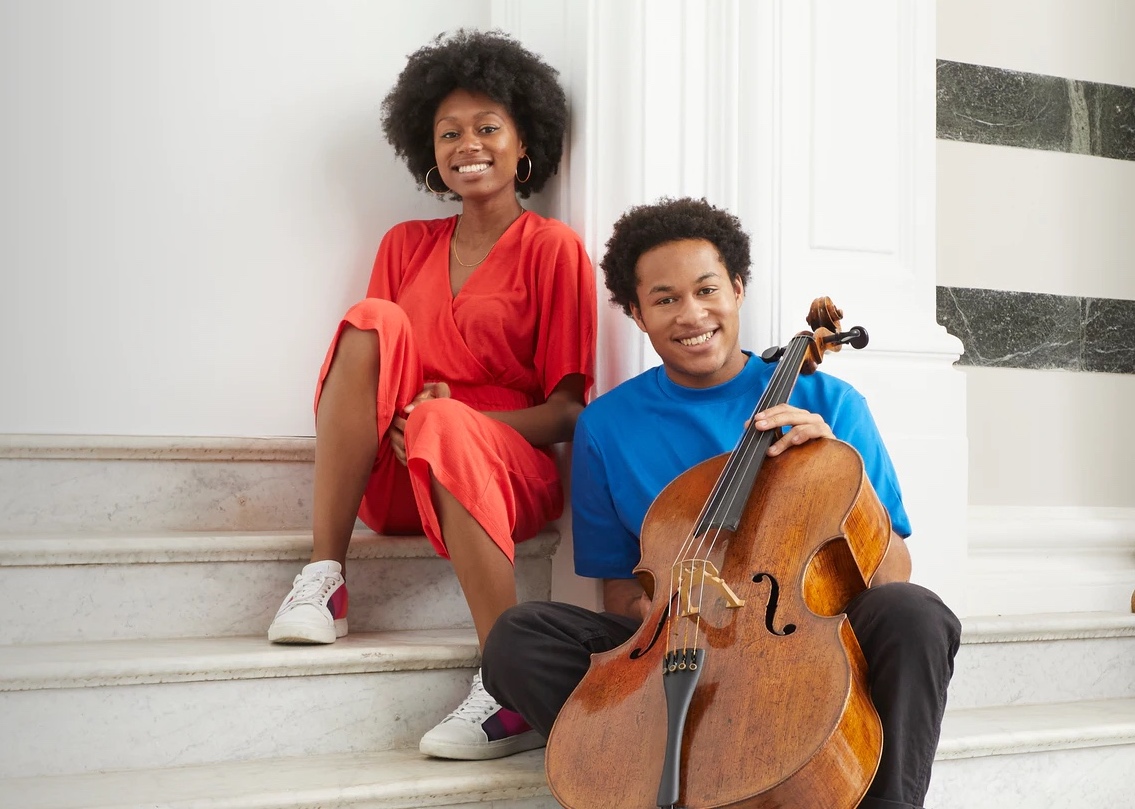 Pianist Isata Kanneh-Mason and cellist Sheku Kanneh-Mason are two of seven highly gifted siblings from Nottingham, England, who are creating a worldwide sensation. Sheku is best known for his performance…
Because Steve Jobs brought us the iPhone, the iPad, iTunes, the Mac, and a host of other indispensable devices, there are always going to be retellings of his life. One…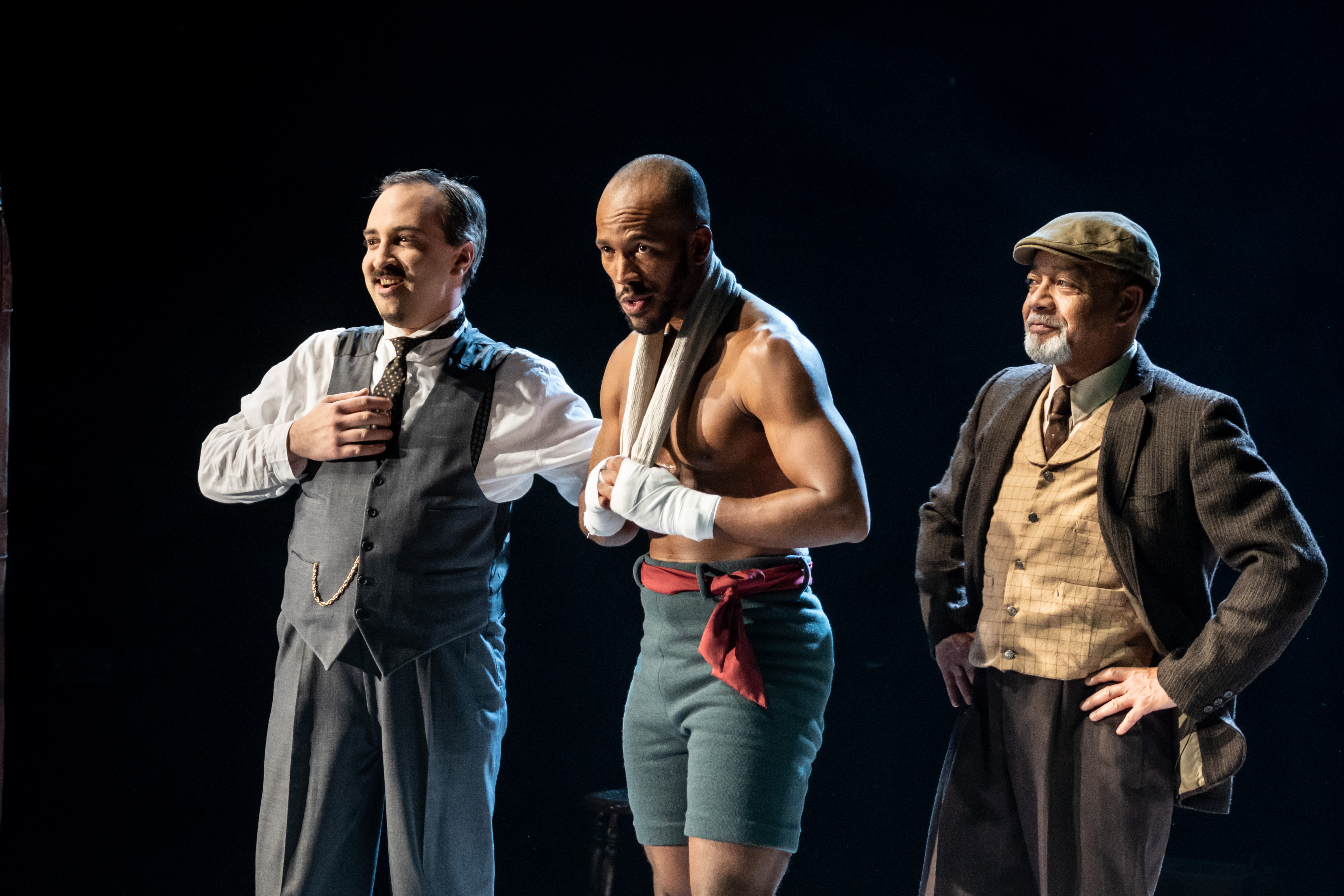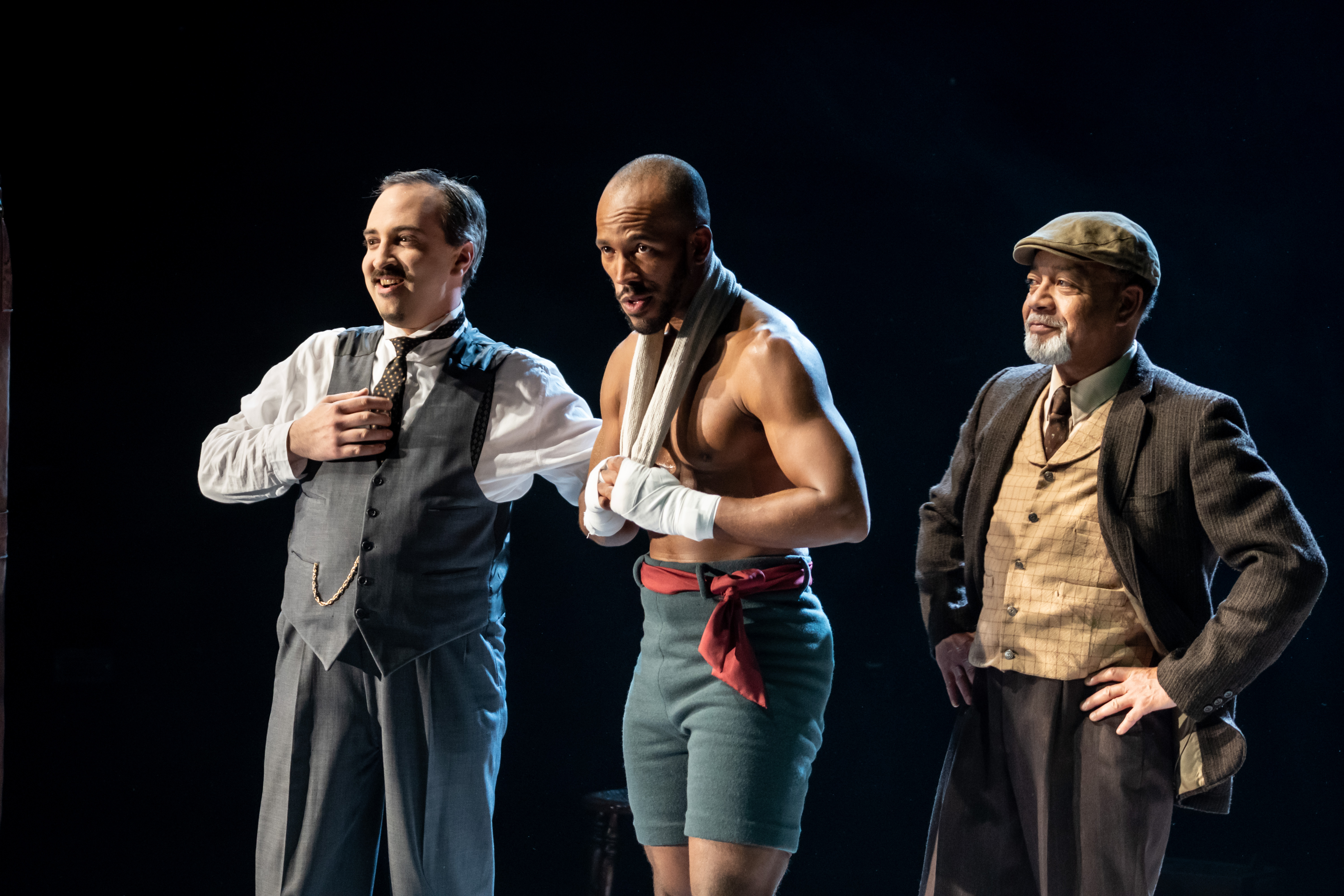 The Royale is a powerfully crafted piece of theater that addresses an issue that is still with us. Marco Ramirez' 85-minute play reflects on the legacy of Jack Johnson, the…